Visual Journey - Shakrain - Poush Sankranti — Traditional Bengali Festival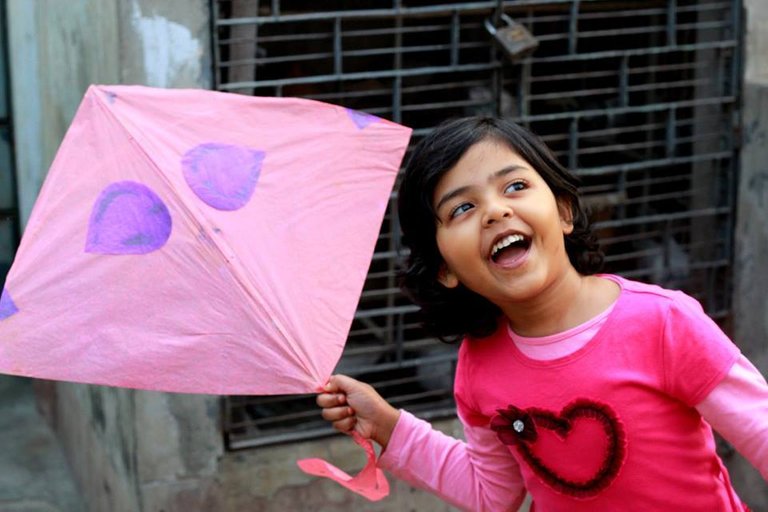 Hello people! Today I am going to write about my most favorite festival of the year. This is an event that I cherish and wait for throughout the year. Everything about the event makes me smile. Makes me happy! Luckily I reside in Old Dhaka, the only place which celebrates the occasion.
Shakrain or Poush Sangkranti
This is celebrated on the last day of Poush. It is a Hindu festival wherein current days it is mainly a fest where we celebrate by flying kites. Not just flying kites, rather a competition. There are other fun activities as well. Which gradually became part of the celebration, like fireworks, Music, DJ night, Lantern, etc.

The word Shakrain is derived from Sankranti. The word Sankranti literally means transmigration of the sun.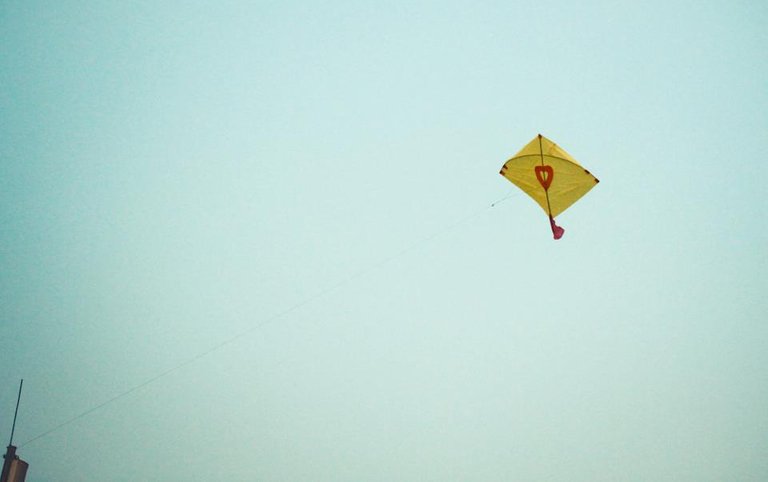 The history of Poush Shangkranti goes way back. It is also known as Makar Sankranti or Uttarayan or Maghi or simply Sankranti. In the Hindu calendar, Poush Sankranti is dedicated to the deity Surya (sun).
It is observed each year in the ninth Bengali month, or in January of the Gregorian calendar. The festival is a traditional Sanatan ritual, also practiced by Muslims. It is the day when farmers start harvesting and the sun's transit into Makara Rashi (Capricorn). It also signifies that the months of winter are gone, and longer days are coming.
Though there are differences on the subject matter of the occasion, the spirit and theme of the festivity remains the same. The rituals of Sankranti changed and were observed differently over the years.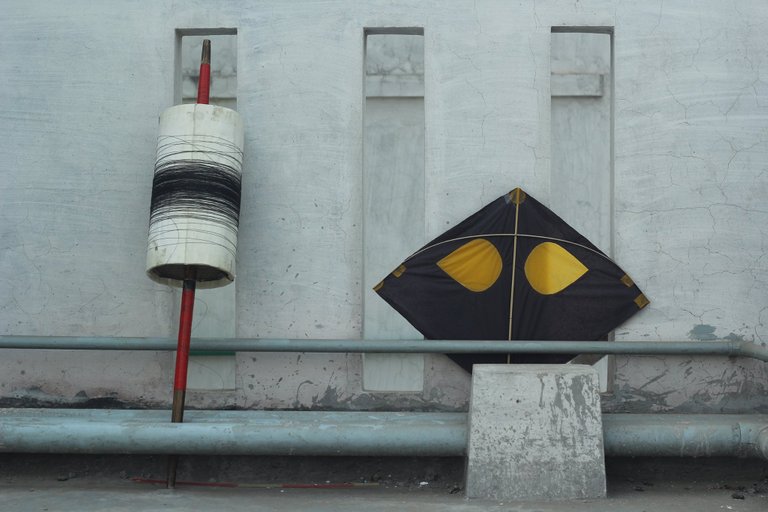 The festival has a significant connection with harvesting, precisely rice cultivation. As a result, food made of rice/paddy is the core of the carnival. This is why people celebrate it with Pitha (Rice Cake) made of rice flour. It is called Pitha Parbon, where Parbon literally means Festival. So it is also a Cake Festival.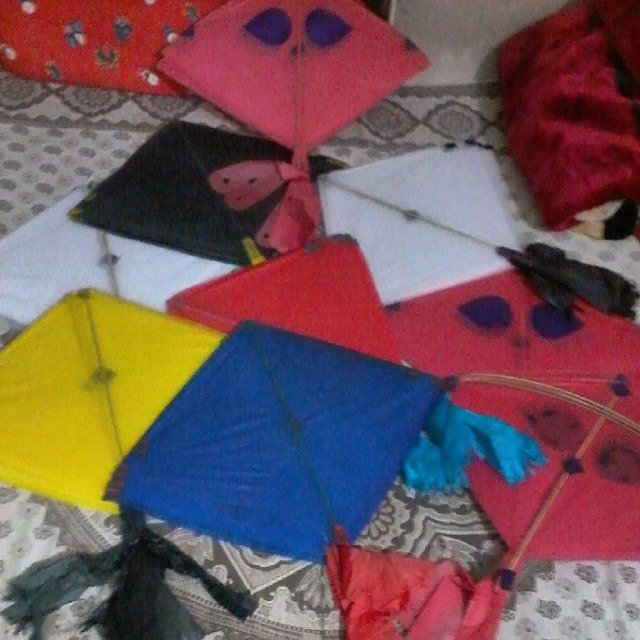 In villages, women tidy up their homes and paint "alpona" (motifs) made from rice flour. They also hang up small mango branches with leaves and rice sheaves to welcome Lakshmi (goddess of wealth and purity).
Hindus pray to their household spirits, goddess Lakshmi or Lord Vishnu offering food with prayers. It is also found that Bengali Musluims also collected rice going door to door, while singing hymns of Manik Pir. In books it is also found that apart from feast and festivity, people offered Vegetarian foods to Gods before starting the celebration.
The length of the celebration varies in places. In some parts of India it lasts four days where in Bangladesh it is celebrated for a day now. As I said before, the festivity and celebration modified through time.

I am lucky that I reside in Old Dhaka. This is the only place where Shakrain is celebrated. Shakrain has evolved through times. I have gathered some photos of my Shakrain experiences of this decade.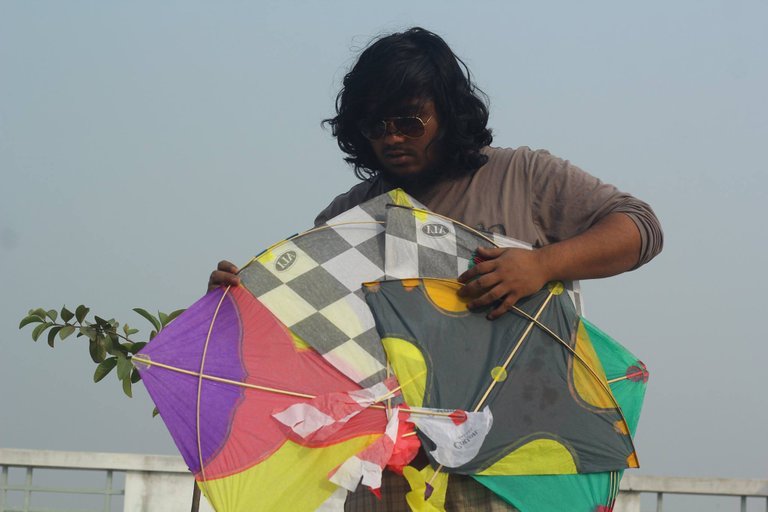 I can remember, when I was young Shakrain was bit different. It was not that much popular,we celebrated Shakrain as our own. There was no media coverage. No new Dhaka dewelers, no DJ. But times change. I at first envied the visitors, I wasn't ready to share my culture with them. To be honest, I still don't like some of the unwanted, uninvited, ill mannered visitors who come to our rooftops, starts making tiktoks or videos without our permission. Some of us are polite, and show warm hospitality. Some of us don't.
It is not like that I don't want outsiders. It is so annoying that people whom you barely know, or people who never talks to you, will knock you just before the event. Since they don't know anyone else. Having said that, @minhajulmredol bhai, you are already invited, this doesn't apply to you!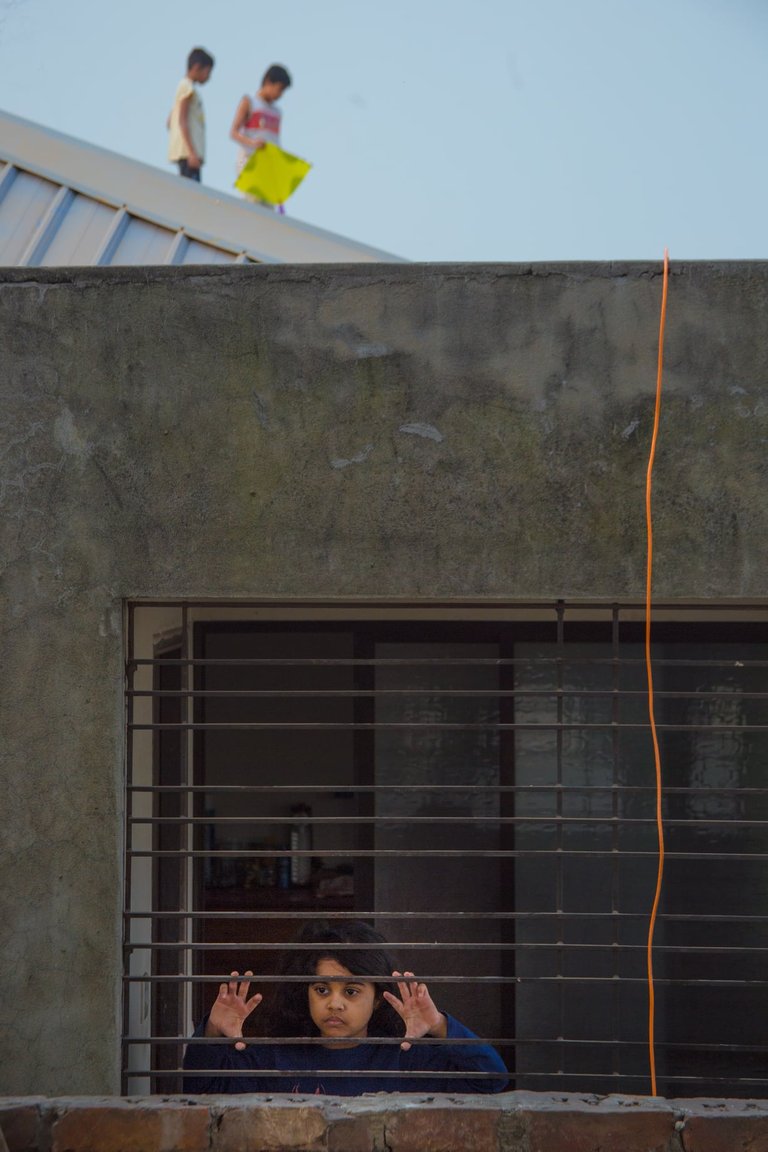 Photo by Saimum Saeed
This photo remarkably potrays the sorrow of not being able to attend the festival. This is why I have realized that people from all part of the country should be welcomed to Shakrain.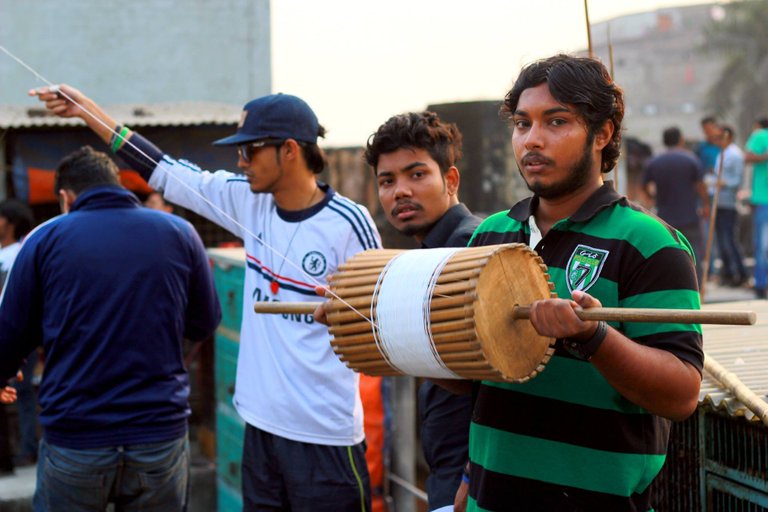 It is also so much fun for people who been raised up in countryside and has flown kites in their childhood. Some of our guest enjoy this so much. We also happily share our Natai and Kites with them.
Here is a photo of one of our guest. He came in one Shakrain and from next time, he brought his own gears with them. To be honest, it is not so comfortable to share your gears, sometimes.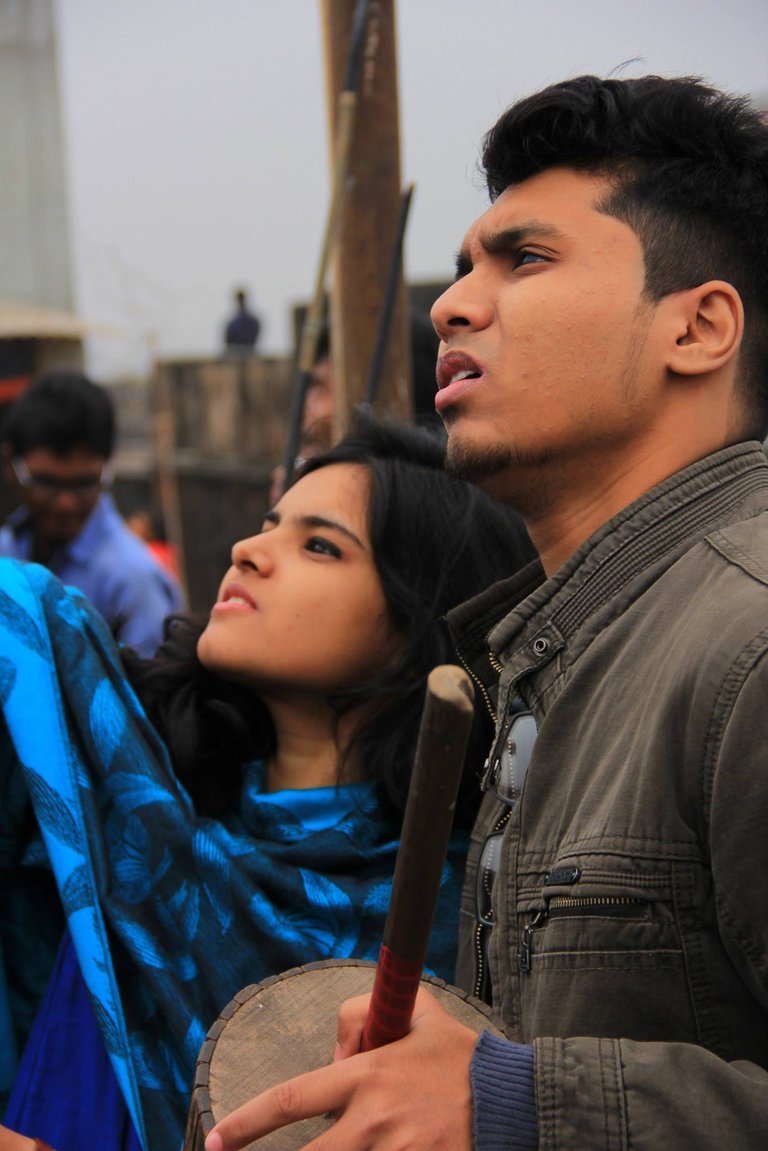 Shakrain is also fun event to enjoy for couples!
Well not everyone might not be lucky. But if you wan't to enjoy an eventful evening with fireworks, kites, DJ-dance, followed by famous Old Dhaka cuisine, what better thing you can have?
Year after years, we welcomed some couples to our celebrations. Well, most of them are our close friends, and reside here, but it is more fun to enjoy festivity with people. People multiply the hapiness. I am glad that each one these couple now got married. If you ever wan't to spend such an evening, and can't find a host, knock me up.
One tip, if you are going to Shakrain uninvited, and as a couple, better look for gatherings which already has a number of couple. More precisely women. Note that, some events are only for friends and family. If you don't belong there, dont go. Do not ruin or make people uncomfortable with your presence. Look for events which are open for all.
If you are going as a couple I humbly request to you abide by the social norms. Showing intimate affection infront of minors or senior citizens are not so ordinary here. Don't get me wrong, I have had bad experiences. Also, Old Dhaka is not a place where women can smoke openly.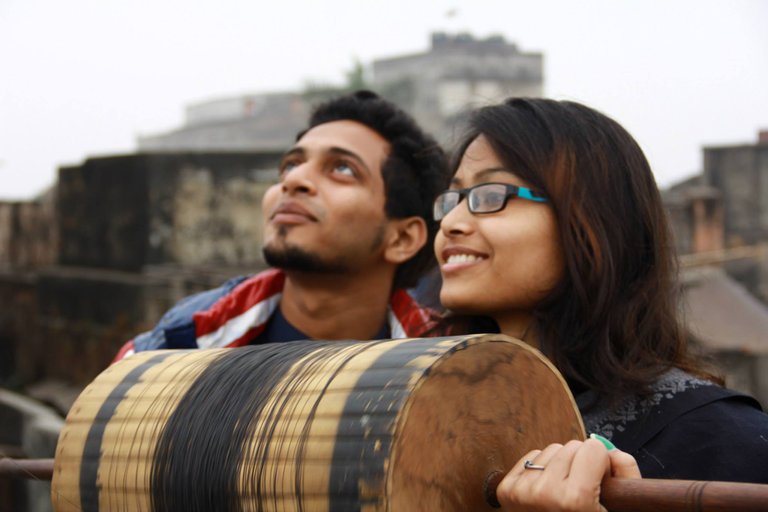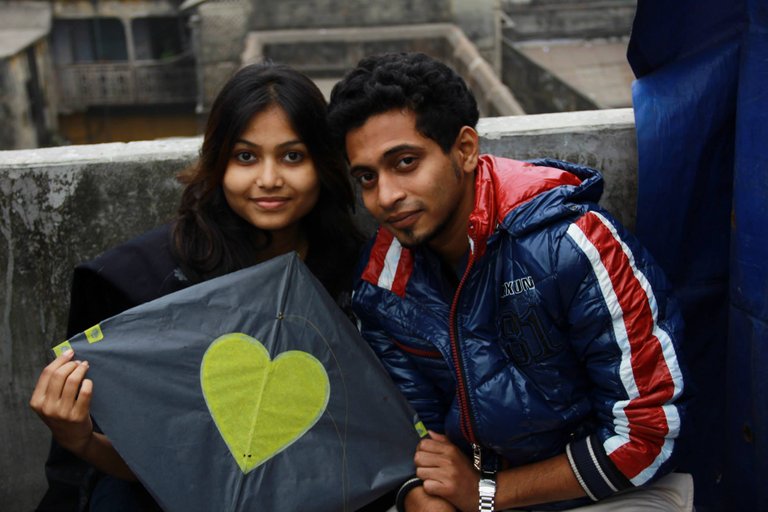 The fun and festivity of Shakrain belongs to people of all ages. Father of two kids to kids, business owner to street kids. I know a brother of mine, who in his young age, spent a lot of time flying kites. Now he only fly kites once a year in this day.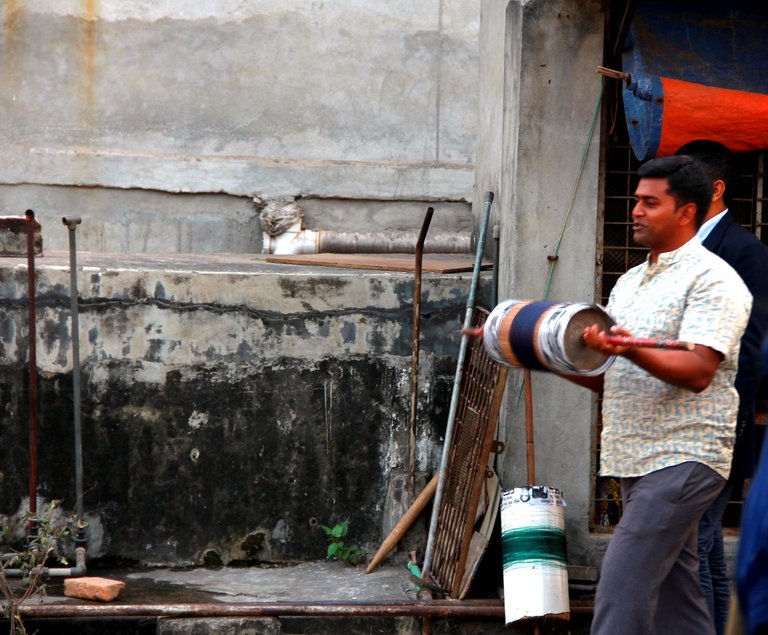 He has two kids, he and his whole family enjoys the day. The Natai he is holding, is older than me (The gear which rolls the thread). Enough talking about the significance of the day. Let's see how we celebrate.
Talking about Natai here are some photos...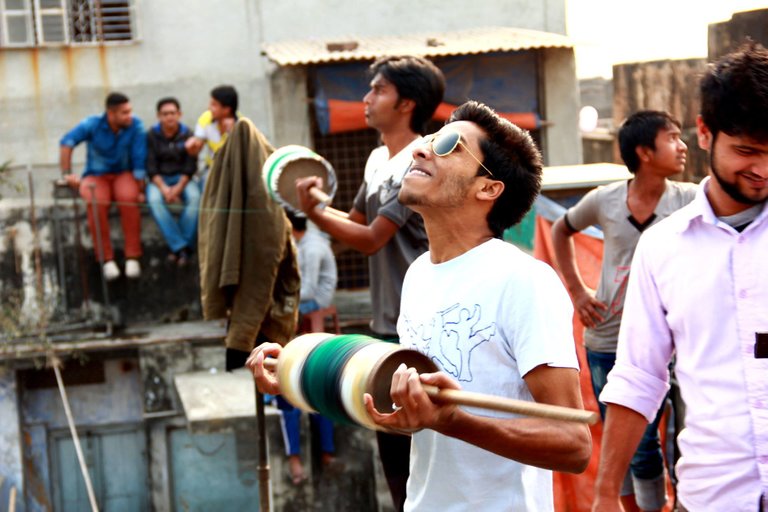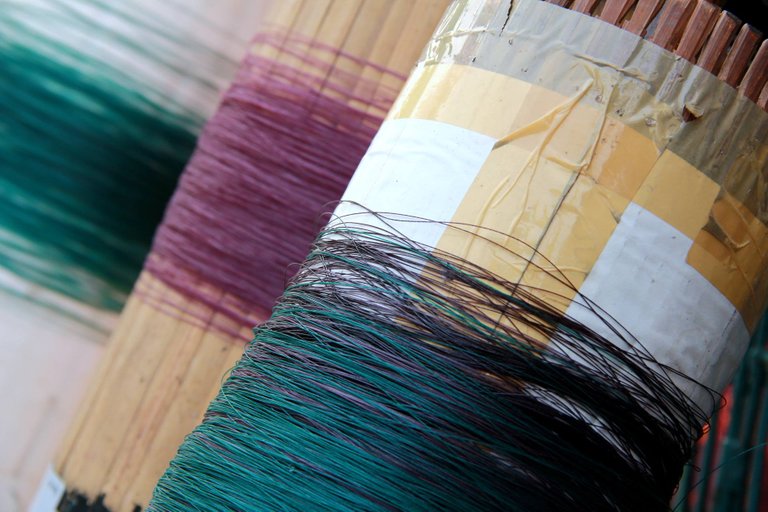 The bigger the Natai is the more convenient it is to control the thread. If you are flying kite just for fun, and not looking to cut the thread of the other kites, Natai doesnt matter. But, in Shakrain big Natais or which can role more thread faster, does matter.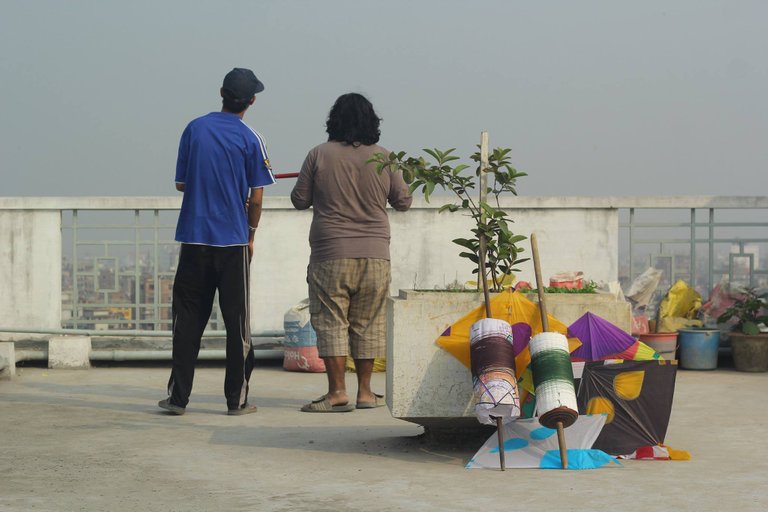 These are heavy. It becomes more heavier to control when the kite is high in the air. If you are not used to it, it might seem difficult to operate. I would suggest you to start with smaller ones first.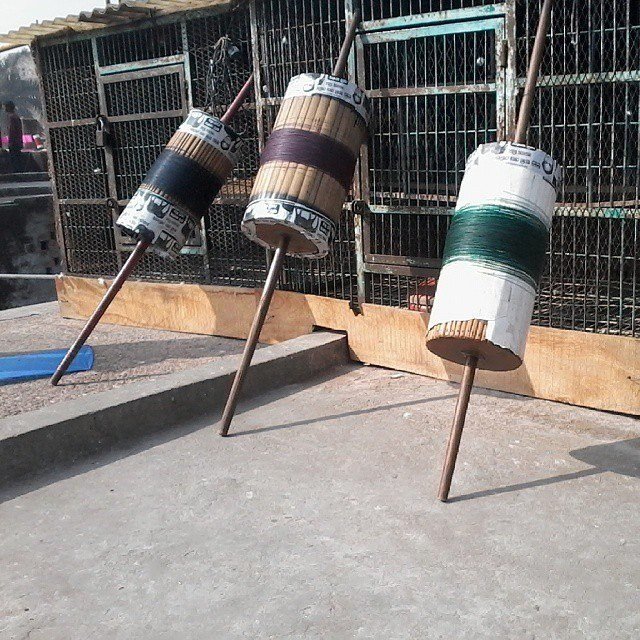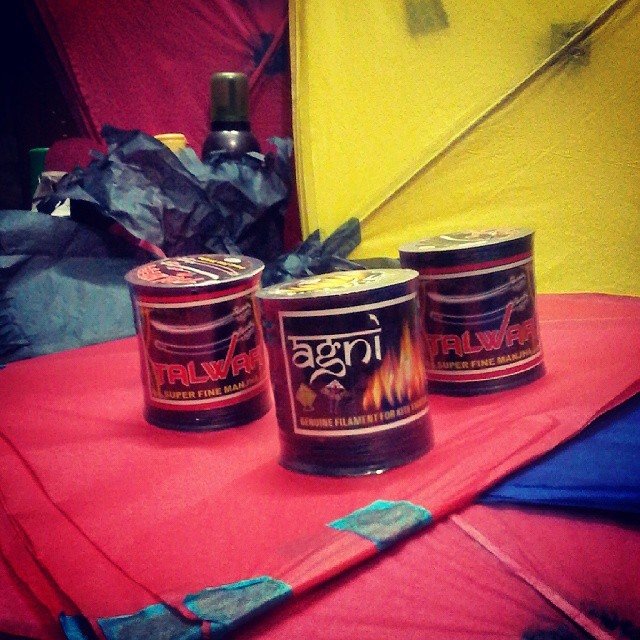 The photo on the right shows some reels of threads. These are 1000 yards threads. Which you roll on the Natai. 500 yards will be enough for one day if you can play it right.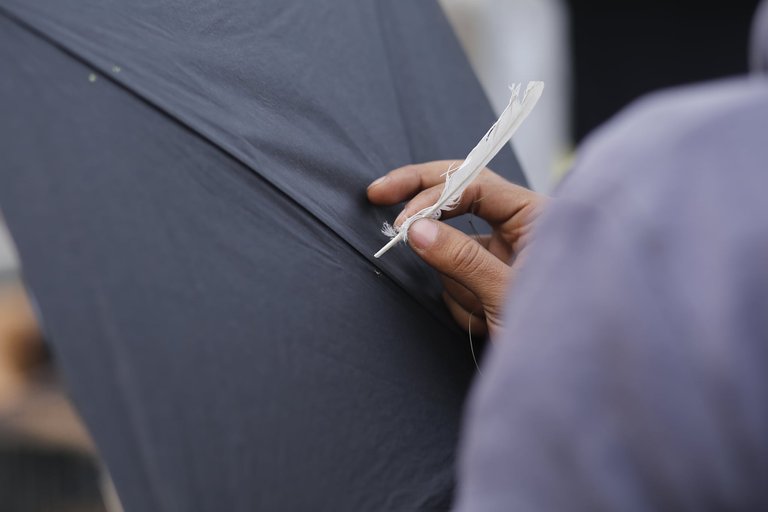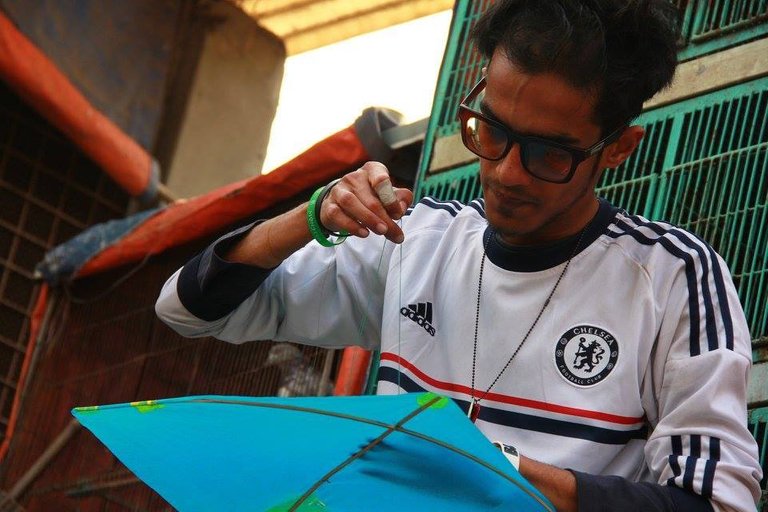 Now when you have your thread and natai, you have to tie the thread into your kite. It's called tying Dantara. It's not that easy. How your kite will fly in the sky heavily depends upon it.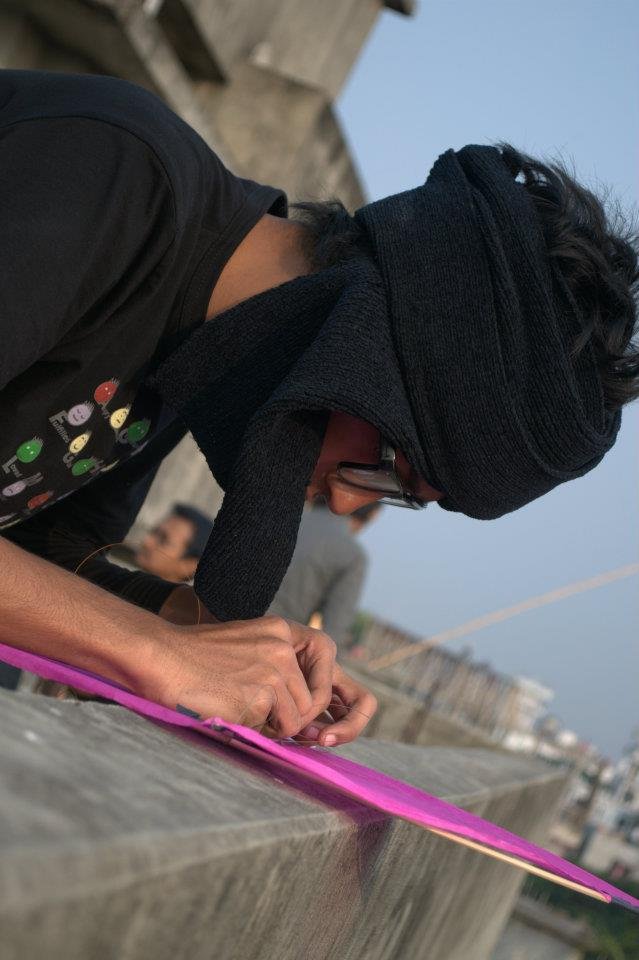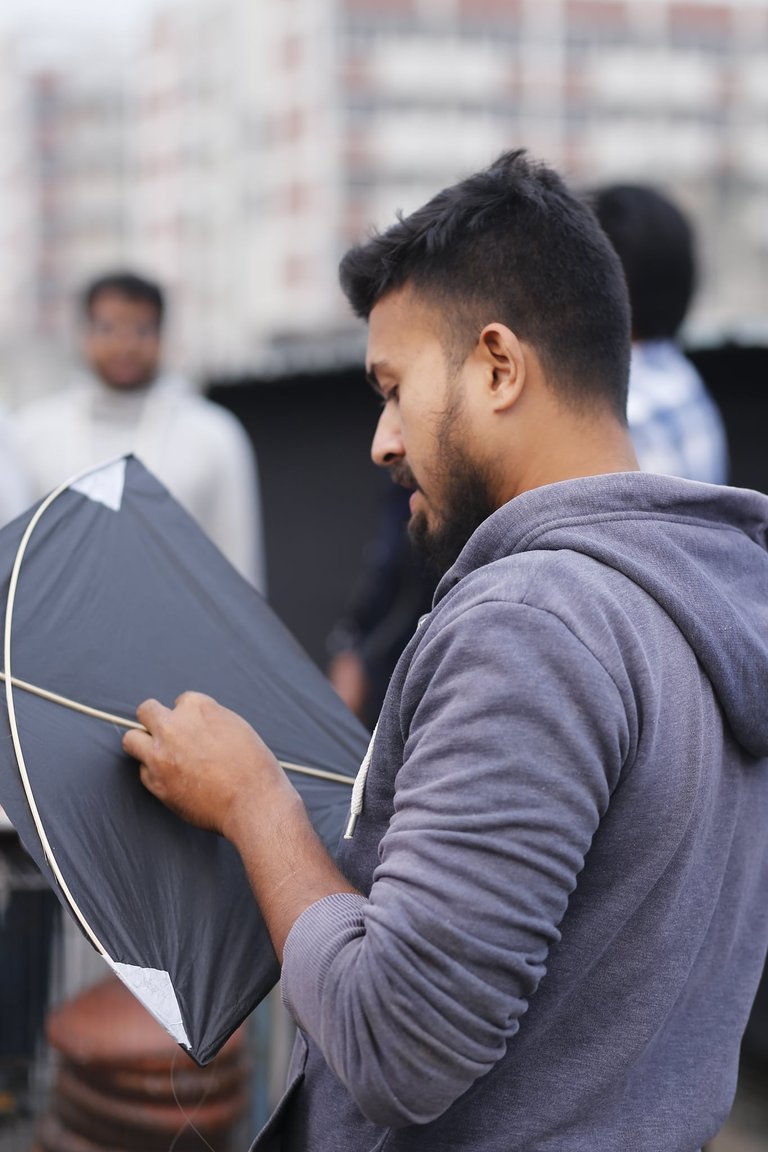 Now you have to start flying the kite. It called Bon Kora. The goal is to let the kite get as much as air it can get. Once its starts floating, release the thread. Pulling back the thread will take it higher, once its higher, release more thread, pull it again to make it higher. Keep doing this as per your choice.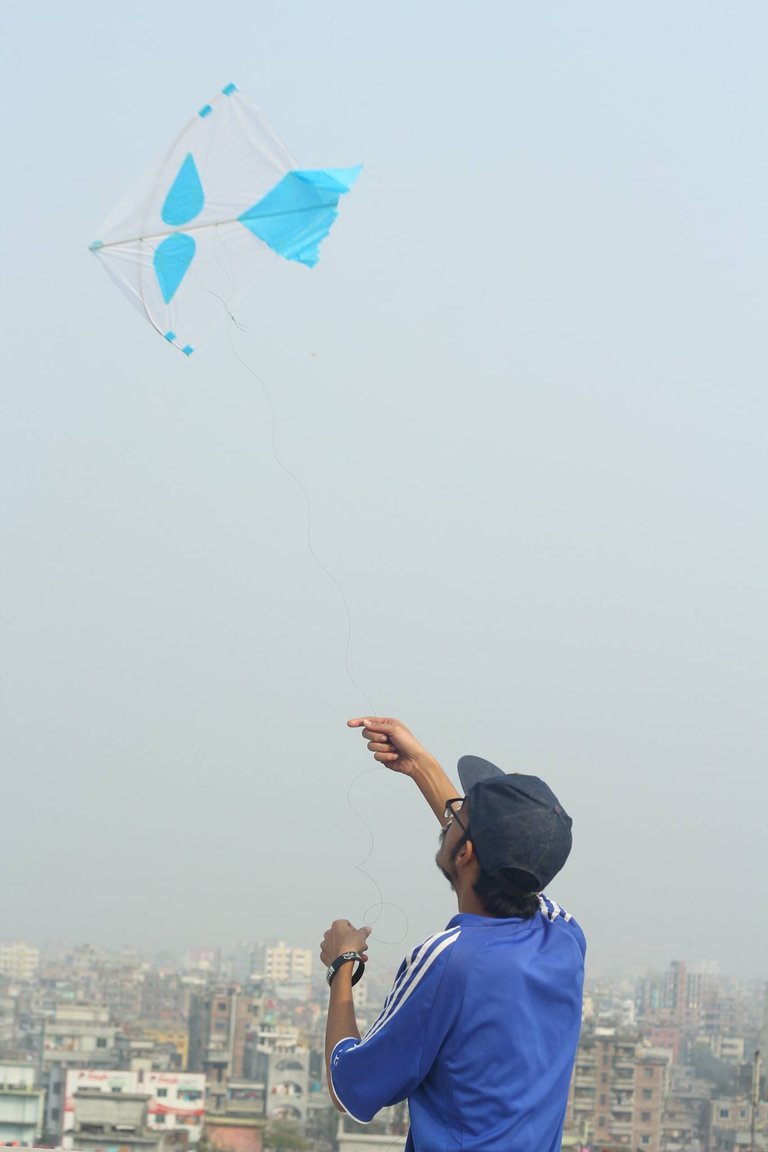 Flying kite depends upon the air and the kite significantly. The better and bigger the kite is the more easier it is. (Not giant ones though)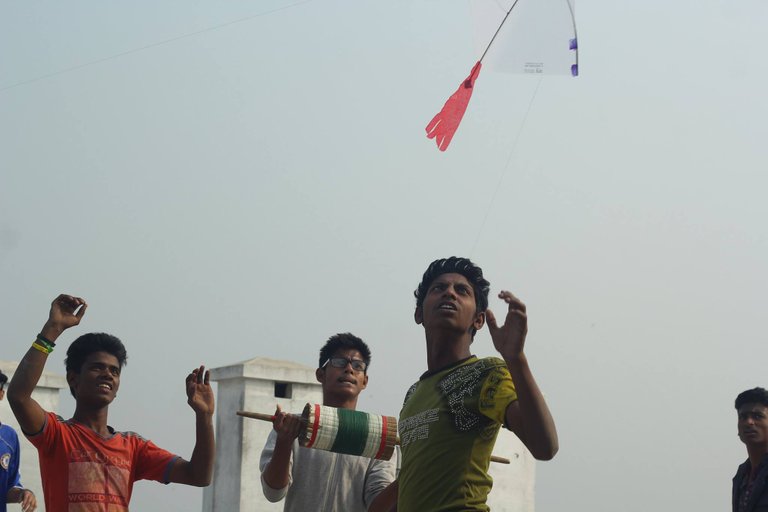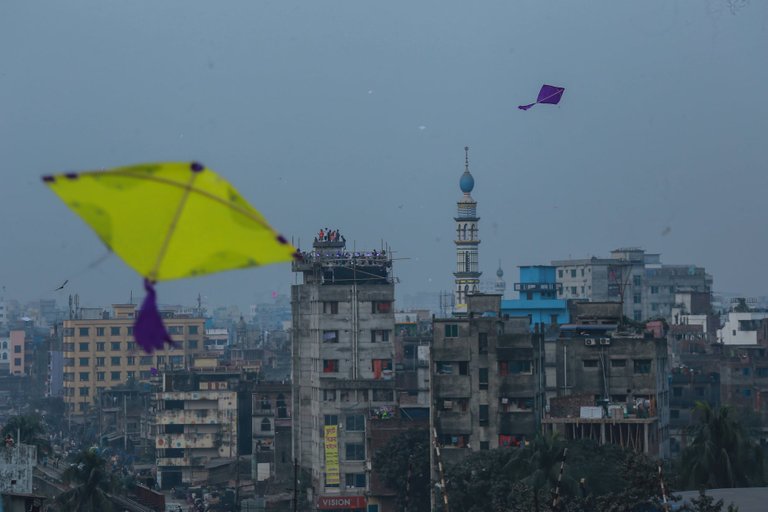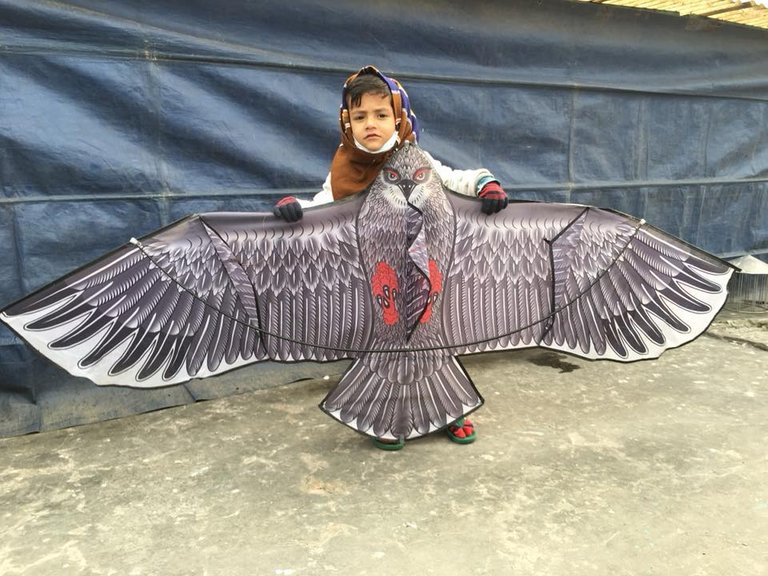 Once its starts to become dark, begins another fun. You will hear fireworks all day but its the prime time. No sooner dusk elapse, people starts firing lantern and firebreathing.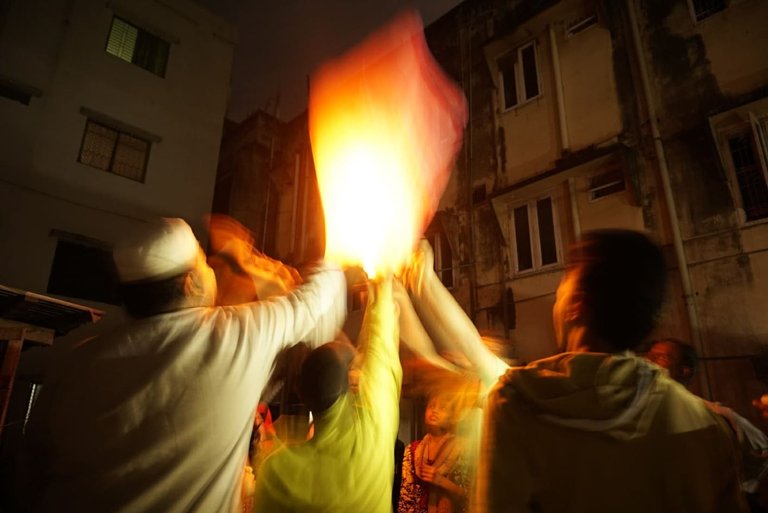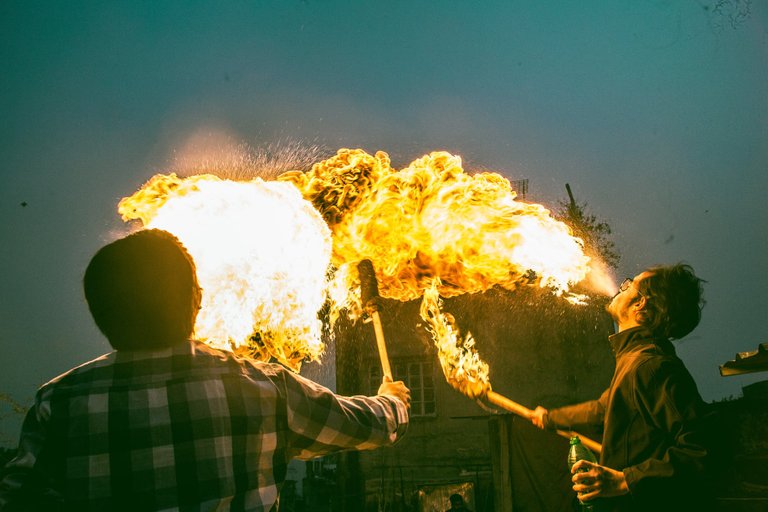 When its dark and Adhan stops, Maghrib time is over.... You will see that sky is buzzing with lights. Fireworks everywher. Every rooftop is glowing with lights. Loud beats, people shouting... The atmosphere is extraordinarily festive.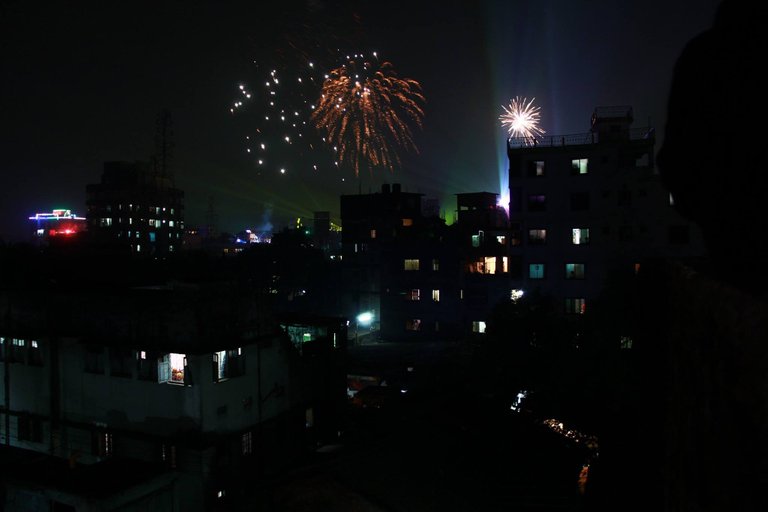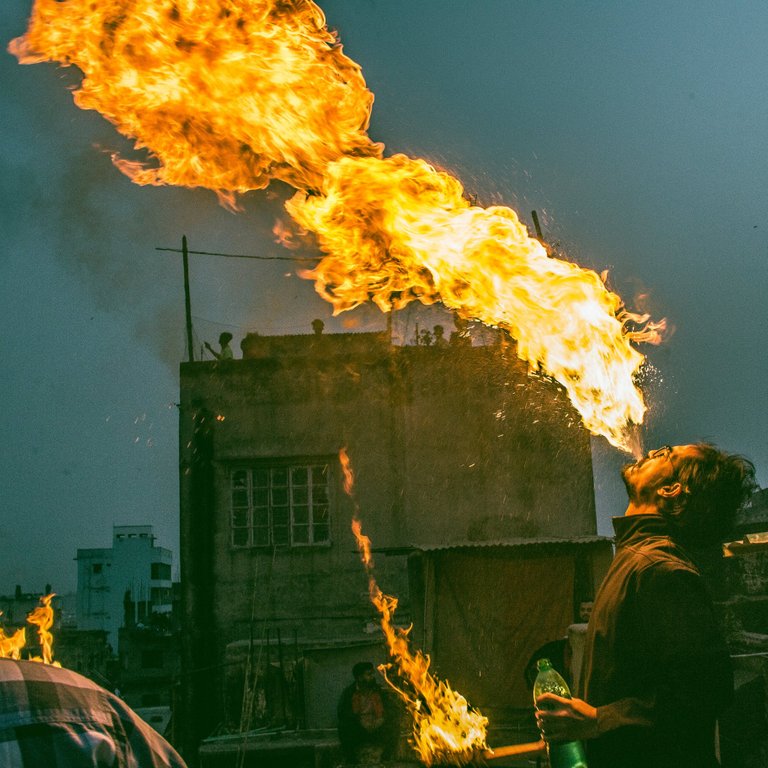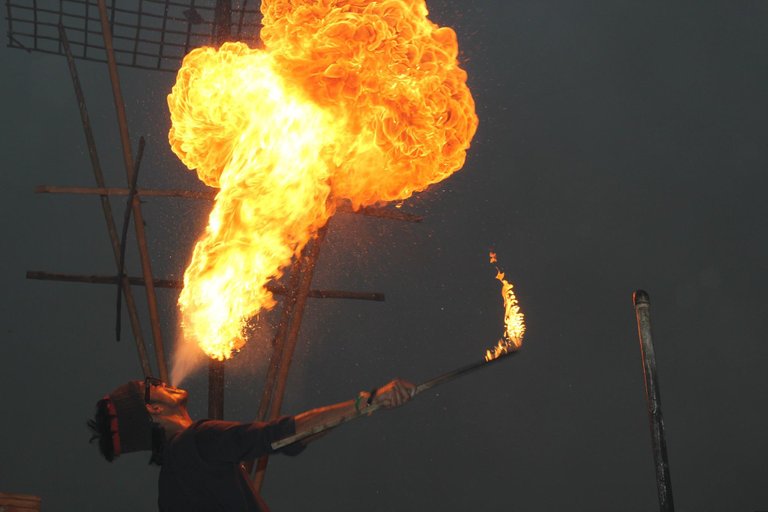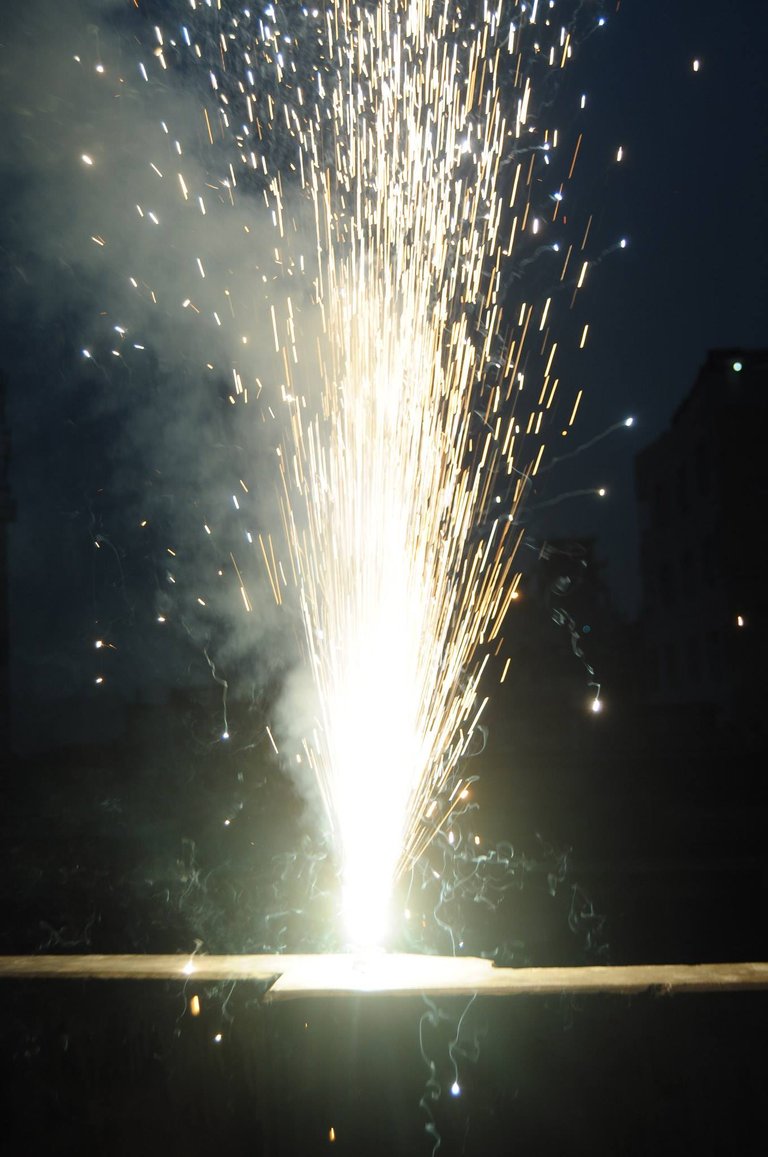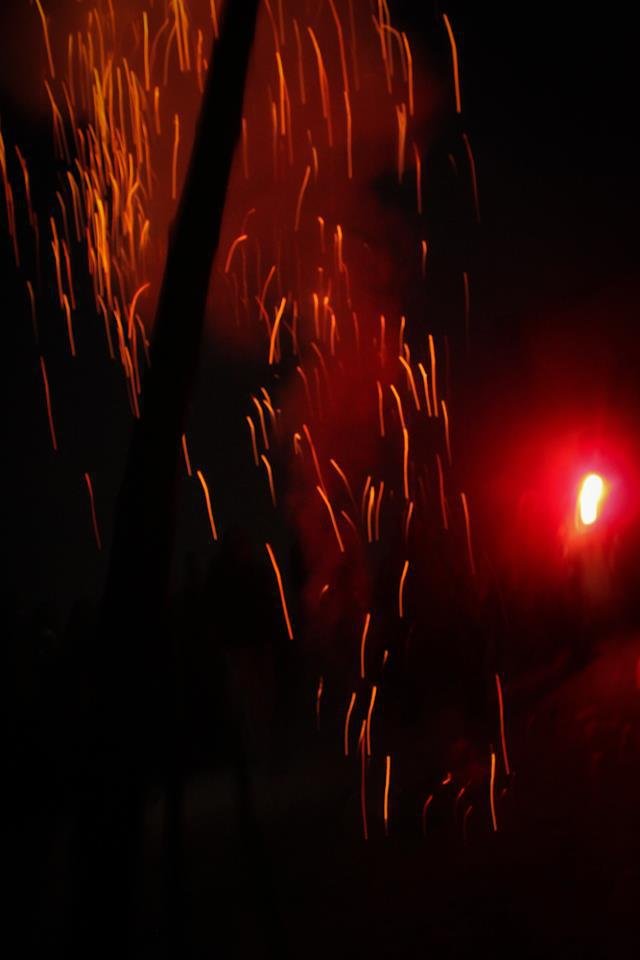 Every part of this town is lighten up. It's so soothing to see. Such a wonderful sight.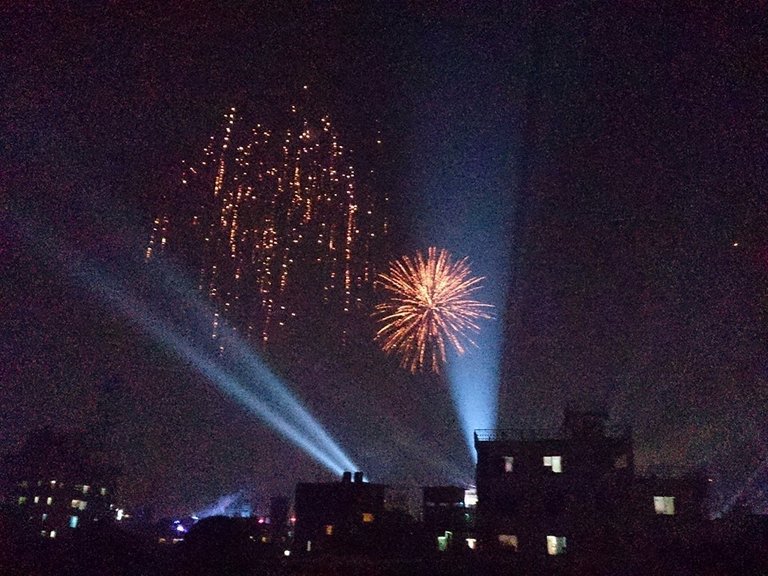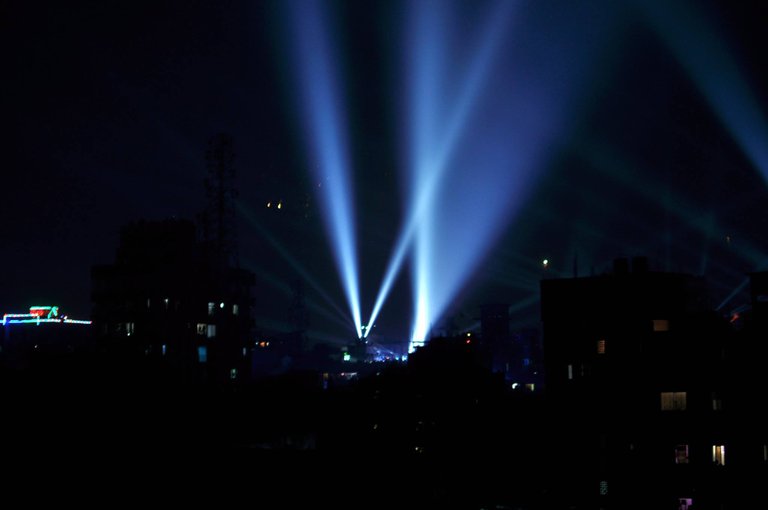 The nonstop fire work continues till the Esha Adhan. Music and DJ also stops for that period. And again its starts with a little break.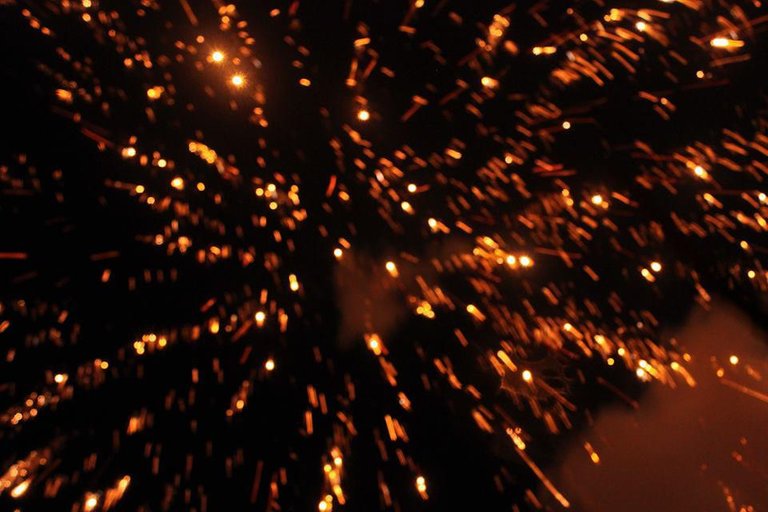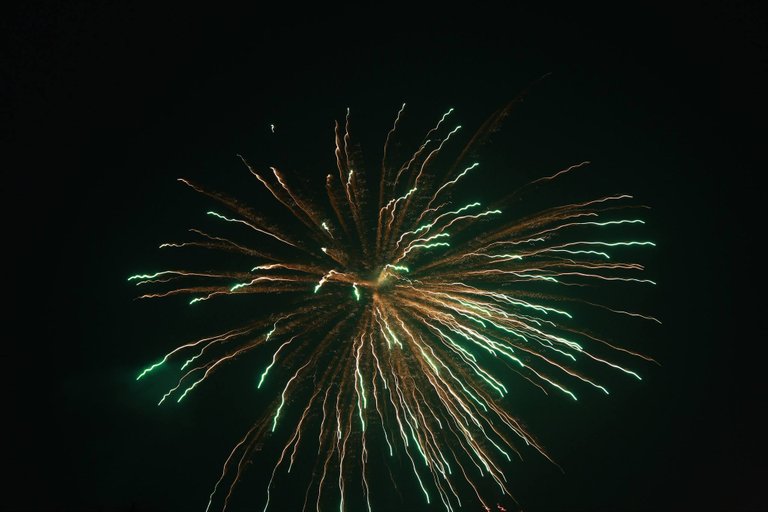 I dont like DJ show. But many does and I like to see people happy...
The dancing and music continues till midnight. And slowly the amazing day ends.
---
---