Which batsmen have the highest percentage of ducks in Test cricket?
I was inspired to research which batsmen have the highest percentage of ducks in Test cricket by the dreadful form of England's opening batsmen this year.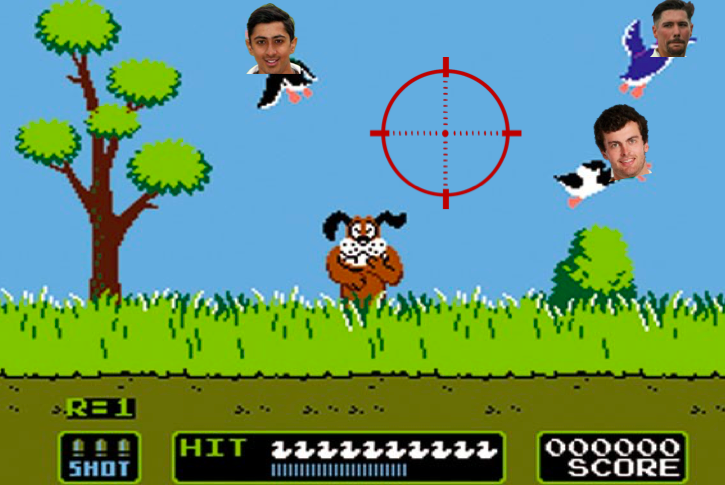 A good sign of your age is if you can remember playing Duck Hunt on the old NES
Rory Burns, Dom Sibley, Haseeb Hameed and Zak Crawley have between them been dismissed for nought on 15 occassions when opening the batting in Tests in 2021 (they still have 1 match to play). Indeed just shy of 25% of England's opening batsmen this year have ended their innings without troubling the scorers or to put it another way England lose an opener for a duck on average once a Test.

But how do these numbers stack up against the overall record for the highest percentage of ducks in Test cricket?
Below are the top 10 batsmen who have the highest percentage of ducks in Test cricket and it won't come as any great surprise that they are all tailenders!


Merv Dillon has the highest percentage of ducks in Test cricket history, min 30 innings played player image source
Chris Martin was the very epitome of a walking wicket and arguably the worst "batsman" in the history of Test cricket. Not only does he feature prominently in our lists here for highest percentage of ducks in Test cricket but he is also number 3 on the list for most ducks in Tests and the only man to have been dismissed for nought more than 30 times who has not featured in more than 100 matches (Martin played 77 Tests).
Martin followed in the footsteps of another New Zealand seamer who was not know for his skills at the crease. In fact, Danny Morison was such a joke with bat in hand that the New Zealand cricket team released a duck caller for his testimonial match to celebrate just how truly awful he was when wielding the willow.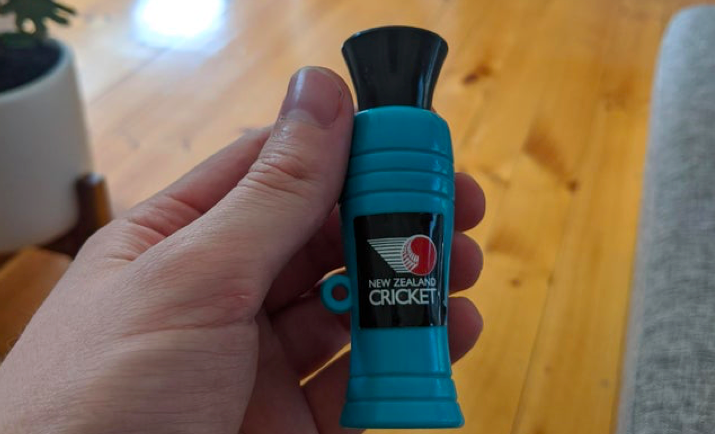 The Danny Morrison duck caller released by New Zealand cricket to commemorate the career of one of the world's worst ever batsman image source
While Merv Dillion tops the list of batsmen with the highest percentage of ducks, it is noticeable that he has far fewer not outs than anyone else in the top 10. His career as a batsman generally saw him coming in at number 8 or 9 not mention the half dozen Tests he featured as a nightwatchman. He was also part of a West Indies side that had a very long tail meaning that Dillon was probably batting a couple of positions too high and perhaps shouldn't be considered in the same category as a few of the names we've already mentioned who got to protect their wicket by coming in at number 11 just ahead of the heavy roller!
If we were to factor in only completed innings i.e. remove innings were the batsman was not out, then we get a very different picture. Our man Chris Martin rises to number 1 while Merv Dillion drops down to 24th.


Highest percentage of ducks in test cricket, completed innings only, min 30 innings player image source
The biggest rise though is from Ewen Chatfield another New Zealander who finished his Test career with an incredible 33 not outs. Chatfield generally batted at number 11 for New Zealand including in his debut Test where he did his best to save the match for his team by blocking out 79 balls before being struck in the head by a Peter Lever bouncer that fractured his skull and stopped his heart! Credit then to Chatfield for coming back from that horrific injury and making himself difficult to dislodge even though in innings where he was dismissed the majority of the time it was for a duck.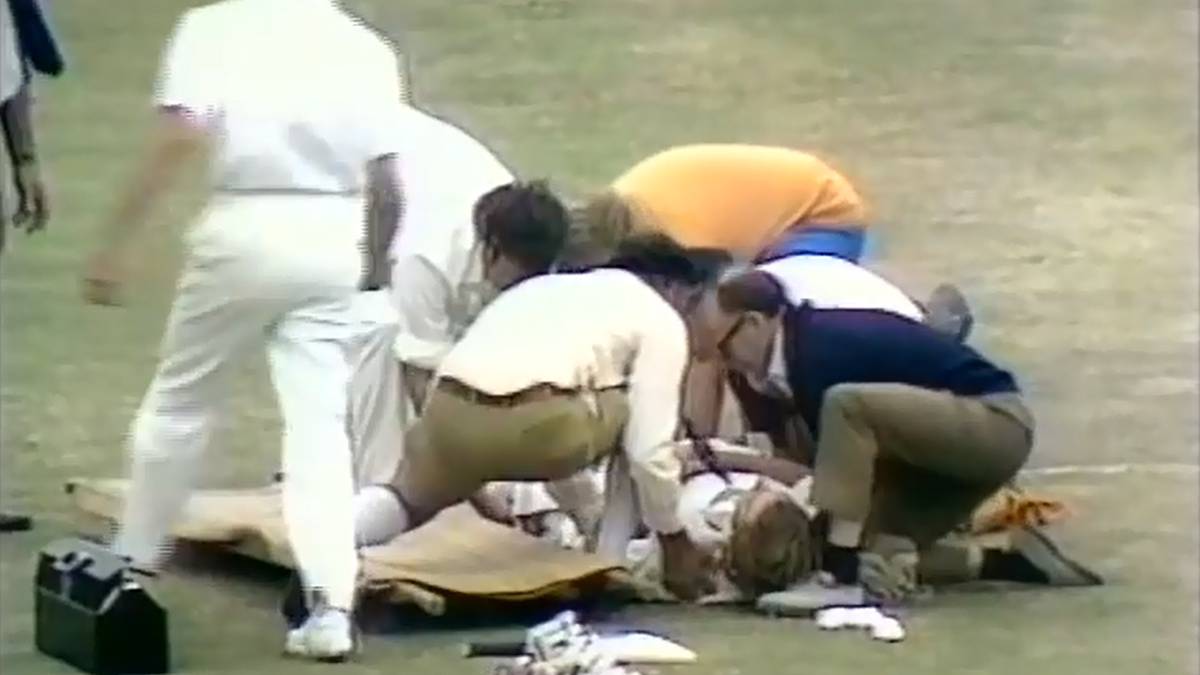 Ewen Chatfield was clinically dead for a short period before the England physio was able to resuscitate him image source
So far we've only considered batsmen (that term being used in the losest possible sense) from the past but it's also noticable that we have a few current players high on the lists.
Sri Lanka have 2 such men in the form of Lahiru Kamara and Nuwan Pradeep. At 35-years-old Pradeep probably won't add many ducks to his already impressive collection but Lahiru Kamara at just 24 years of age almost certainly will!
Indeed, in his last 13 Tests going back to 2018, Lahiru Kamara has only scored runs twice including a battling 5 not out against New Zealand where he helped Dhananjaya de Silva reach a hundred and then 3 not out against the mighty Zimbabwe! In the same period he has been dismissed for nought in 7 out of 16 innings (44%) so on current form he could certainly challenge Merv Dillon for the crown of highest percentage of ducks in Test cricket by the end of his career.
Jasprit Bumrah, arguably the best out and out fast bowler in world cricket at the moment also features on our lists but there are signs that the Indian quick is turning things round. In the 4 Tests against England this year Bumrah scored 87 runs at an average of 17.4. He was dismissed for a duck on 3 occassions too and of course we shouldn't forget that England have histroically struggled to clean up tails in Test cricket but there is evidence that Jasprit is putting in some hard time in the nets to improve his technique. As Steve Waugh use to tell Glen McGrath, you never know when your number 11 might need to win you a Test and India and Bumrah seem to be taking the same approach.
Finally, let's stop picking apart the batting records of men who are true bunnies and focus on some the genuine batsmen who have a high percentage of ducks in their test careers. Our final list then shows batsmen with a career batting average of at least 20 and at least 1 Test hundred to their name who have been dismissed most frequently for a duck.


Highest percentage of ducks for batsmen with career average of at least 20 and at least 1 test century, min 30 innings player image source
The big name at the top of the list and a man who is still playing (although he hasn't played a Test for India since 2015) is Suresh Raina. Raina is a white ball legend n his homeland and currently sits 4th in the all time run scoring stakes for the IPL. However, his transition into the Test arena was not so smooth with his weakness against the short ball and propensity to knick off outside off-stump leading to a high number of ducks.
Worryingly for the likes of Burns and Hameed they are showing the kind of early innings vulnerability that has ended the careers of most of the men on this list. Will they be given another chance in the 3rd Test of the Ashes? Do England have any better alternatives? Whatever the answer is it seems that from an Australian bowlers point of view it is very much still duck hunting season!
Stats sourced from espncricinfo and howstat
---
---