Christmas Decoration 🎄🎀 - Another Shopping Mission from my Mom 👩‍🦱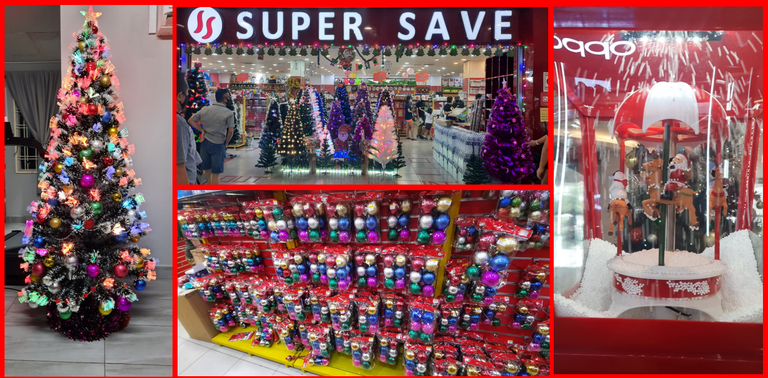 Hello everyone 👧, I accepted another mission from my Mom again.
---
What is the mission?
My Mom said our Christmas tree still lack or short of decoration. She requested me to buy the color ball type decoration and must almost the same type of the decoration on our Christmas tree.😩
MISSION TARGET - COLOR BALL TYPE CHRISTMAS DECORATION 📝
---
Super Save Store
I went to Super Save Store at ITCC Shopping Mall, Penampang, Sabah to buy the item that my Mom requested.
The name of the shop Super Save Store but is was one of the Dangerous Shop that I should avoid to go in. If you miss my prior post, the definition of Dangerous Shop was as below.
If you don't have purposes to buy anything from these shops, I advise avoid to go in for your wallet 👛📱💳💸 safety. For example, you only want to buy 1 thing you will end up buy 5 or more things when you go out from these shop.😂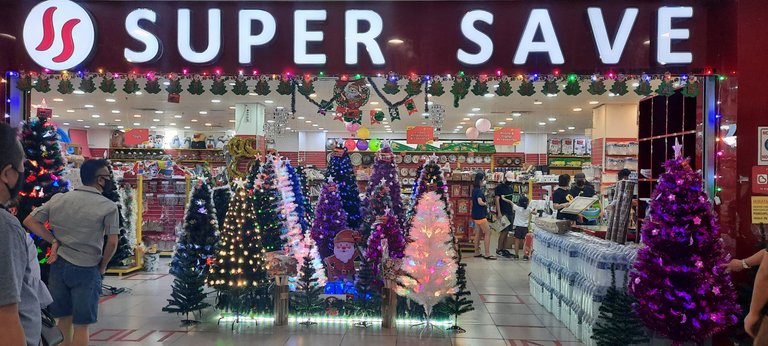 Lots of Christmas trees selling here but I just look at it. 🤓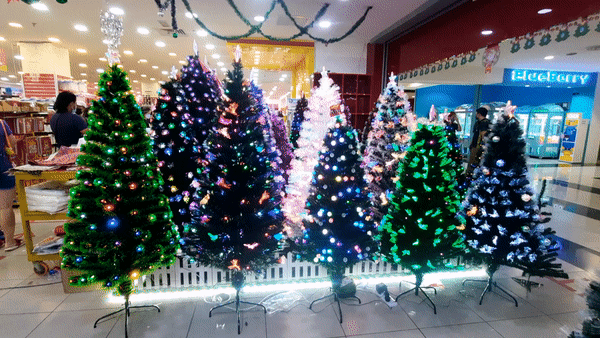 I search for my main target first and found the decoration that my Mom requested.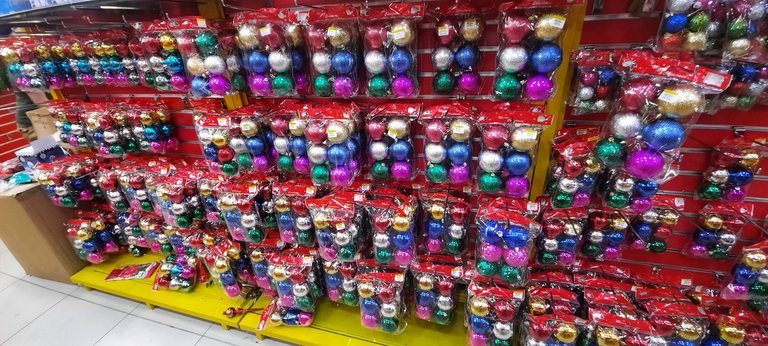 I picked 3 headbands as I want my dog, Uku Chan to wear it. I want to take picture on him to wear cute stuffs. 😍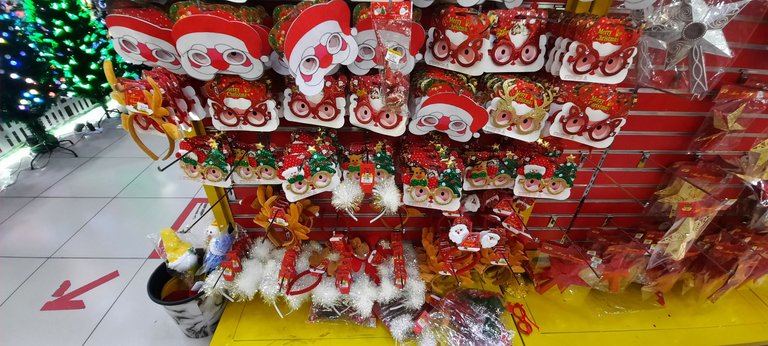 My basket full with Christmas decoration and the headbands that I pick just now. I bought additional of Christmas decoration to decorate my house main door too.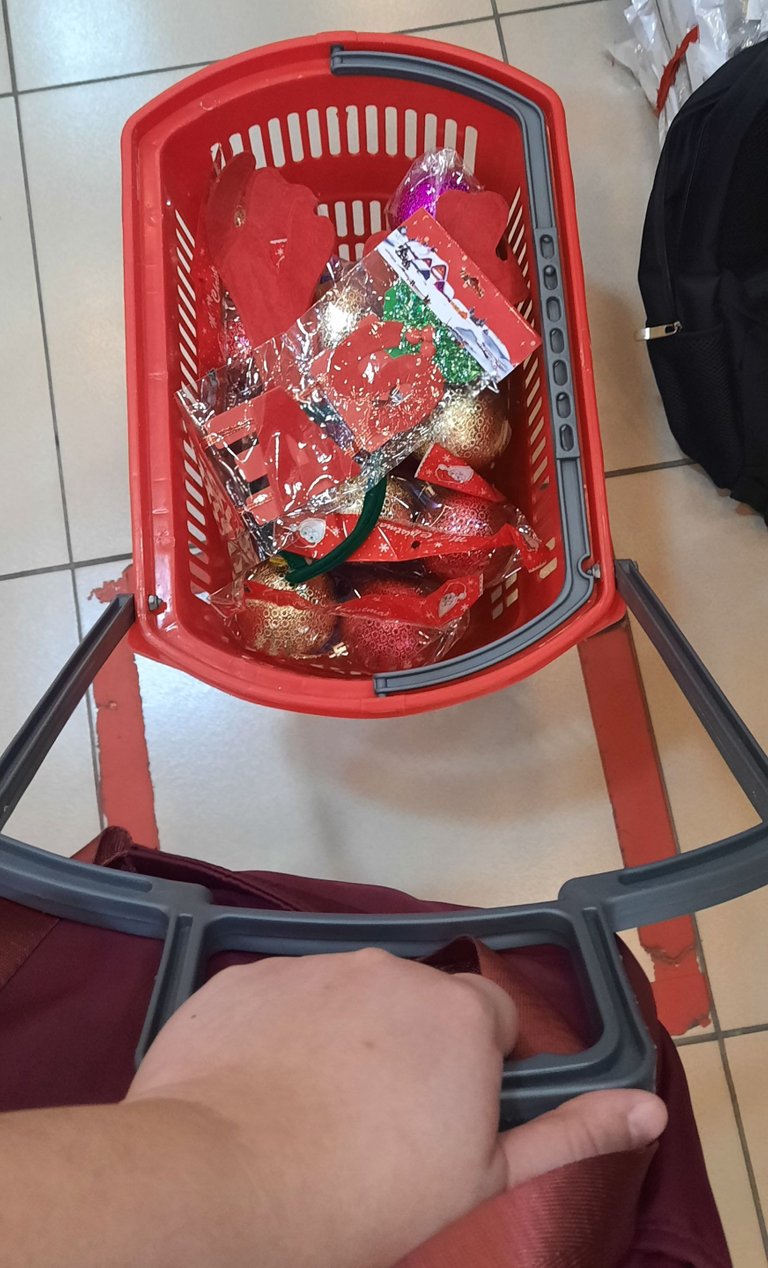 Its a long queue as I went to this store during Saturday where many people not working on that day.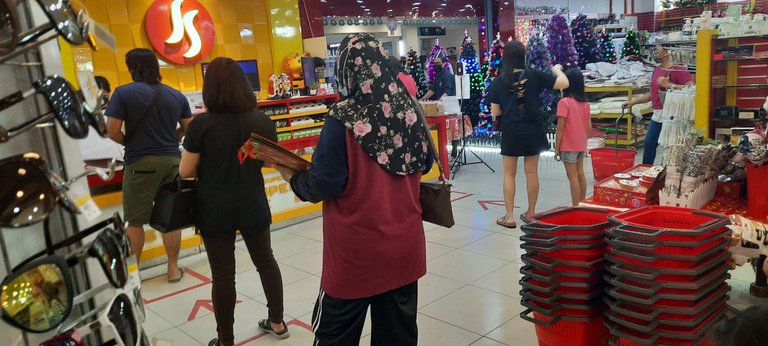 I waited for almost 10 minutes on the long queue to reach the payment counter. No wonder the queue very slow movement as the counter did not segregate it payment counter and product's testing counter. 😕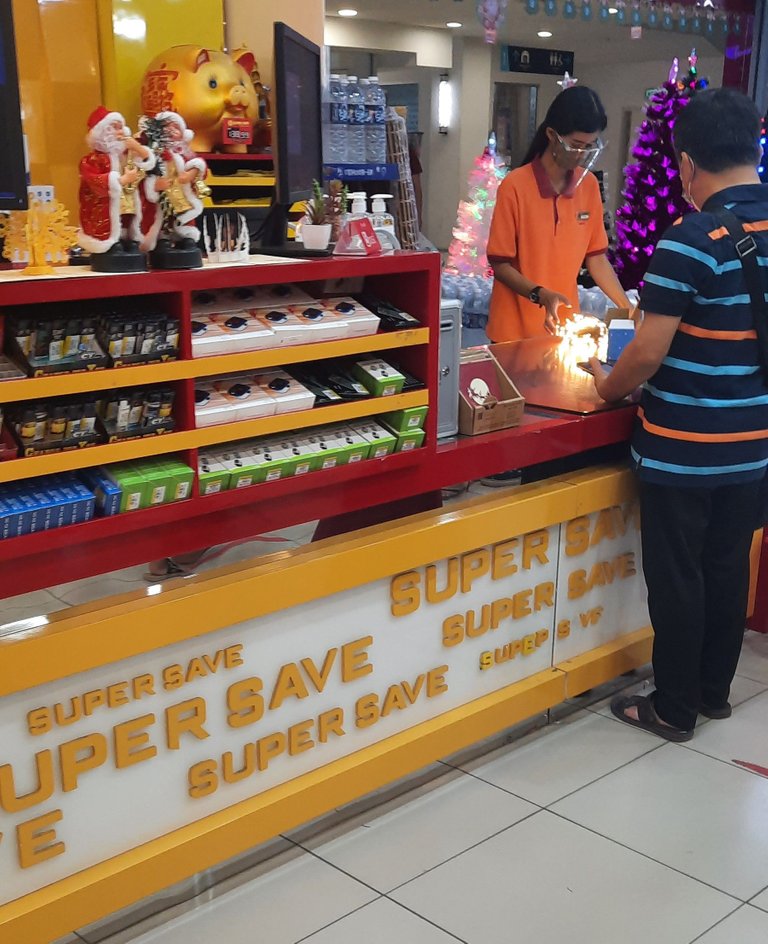 Finally reach the payment counter 😌. Indeed a dangerous shop as I had bought items that out of my Mom request as well.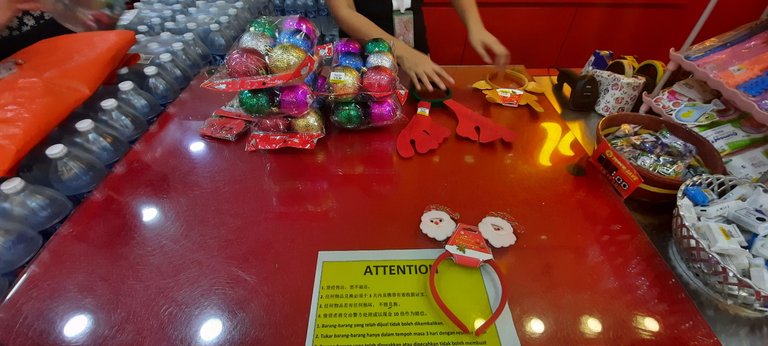 Super save but not safety for my wallet.😕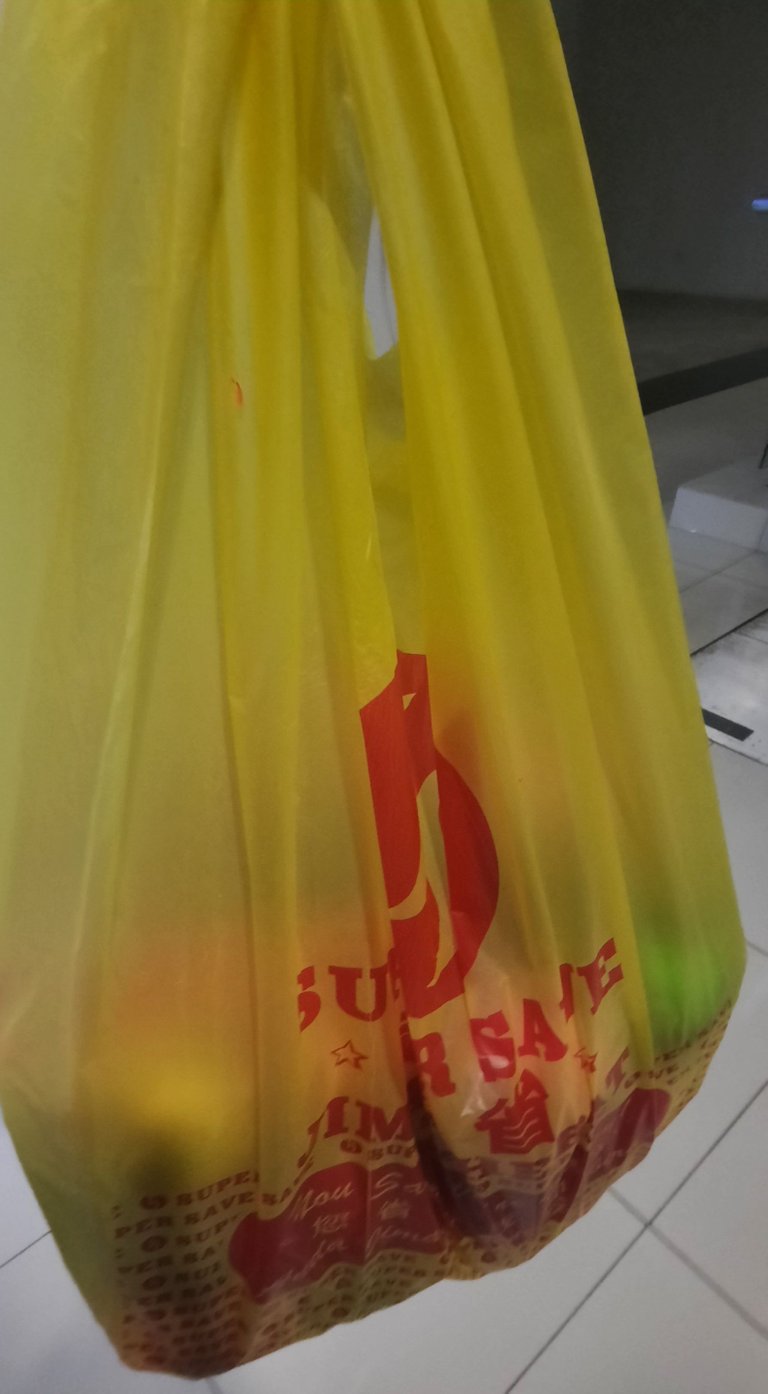 MISSION ACCOMPLISHED 😎
---
Grabbing my Tea Beverage
While I'm in the queue waiting for my turn to the payment counter in Super Save Store just now. I managed to order cold beverages using Food Panda apps by using my mobile phone. I order the beverages for pick up option and I bought from the shop which situated in the ITCC Shopping Mall (same location as Super Save Store)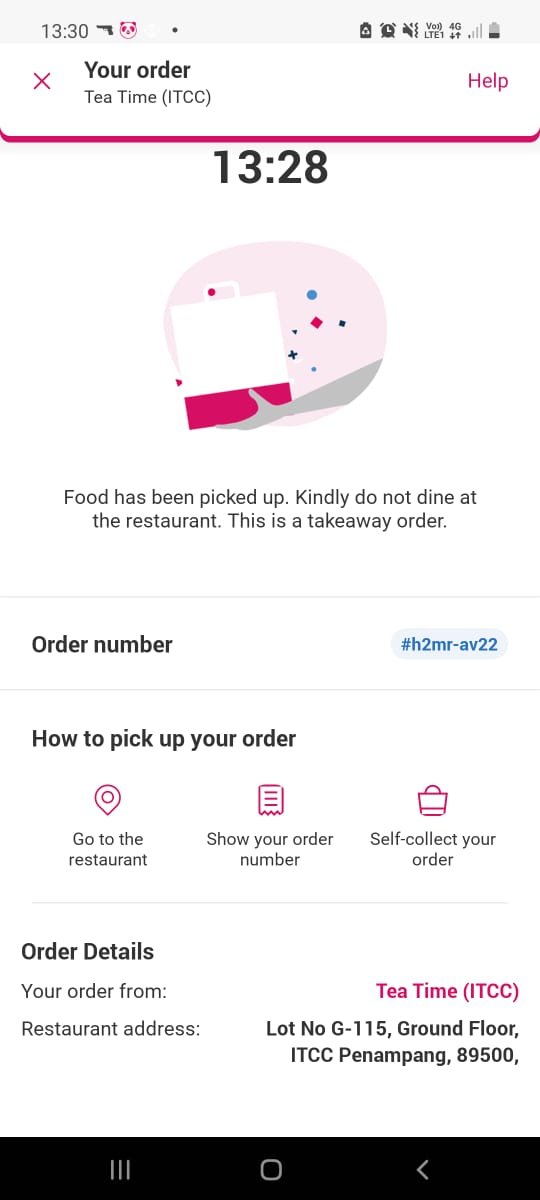 I directly went to Tea Time, the shop where I'm going to pick up my ordered beverage. This shop signboard really make me annoying as seem the boy illustrated in the signboard was looking down on me.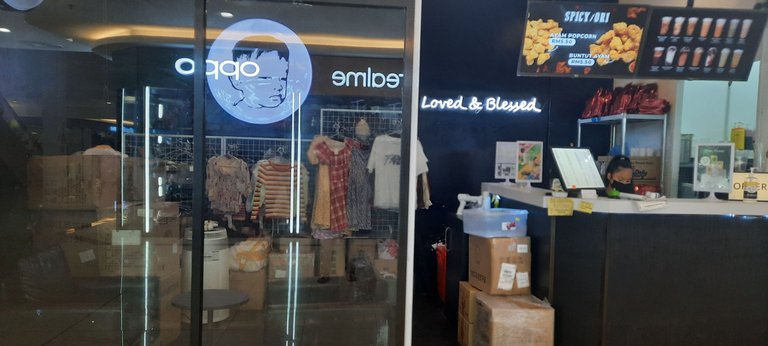 I bought two beverages, one for me and another one for @butwo. 😁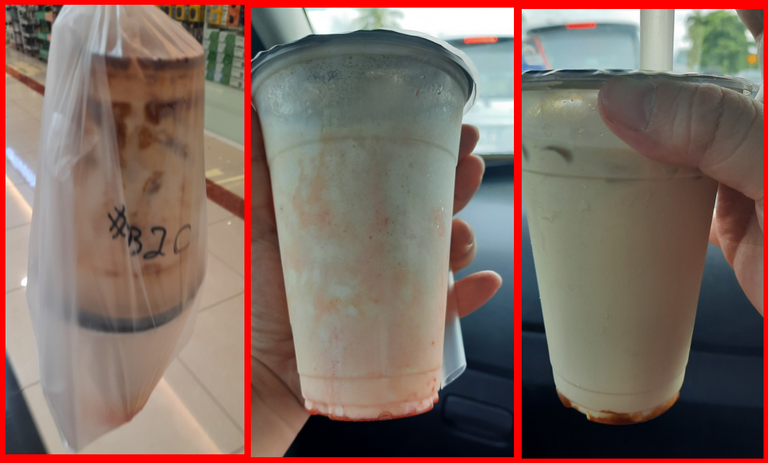 ---
Other shops in ITCC Mall
Since I'm short of time as I got work appointment later on. I only share some pictures of certain shops and events that I interested in.
D'Bundle Mania, new shop in the ITCC Shopping Mall. I haven't go in there yet and maybe next time. It seems like a dangerous shop for me.🤔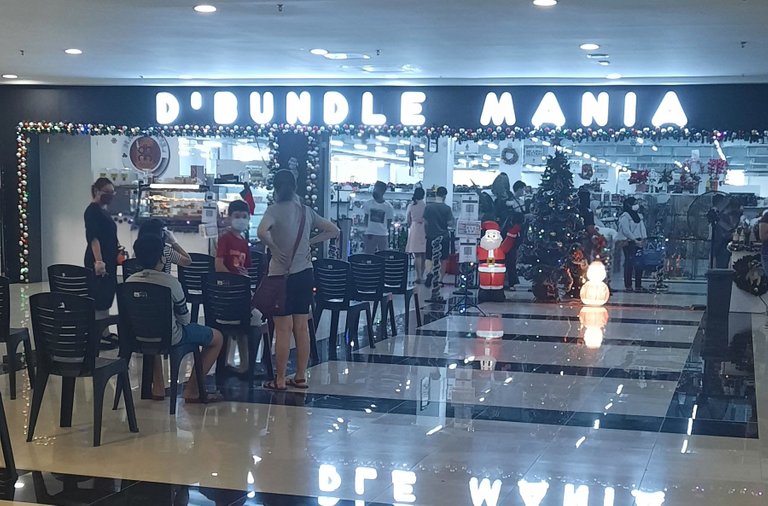 I had successful collected many dolls from this kind of shop (not bragging🤐). I did not go into this shop as too many dolls collected and my bed had fully occupied by this dolls. I will go in this shop again when I had the mood to try my luck on getting the dolls. 😒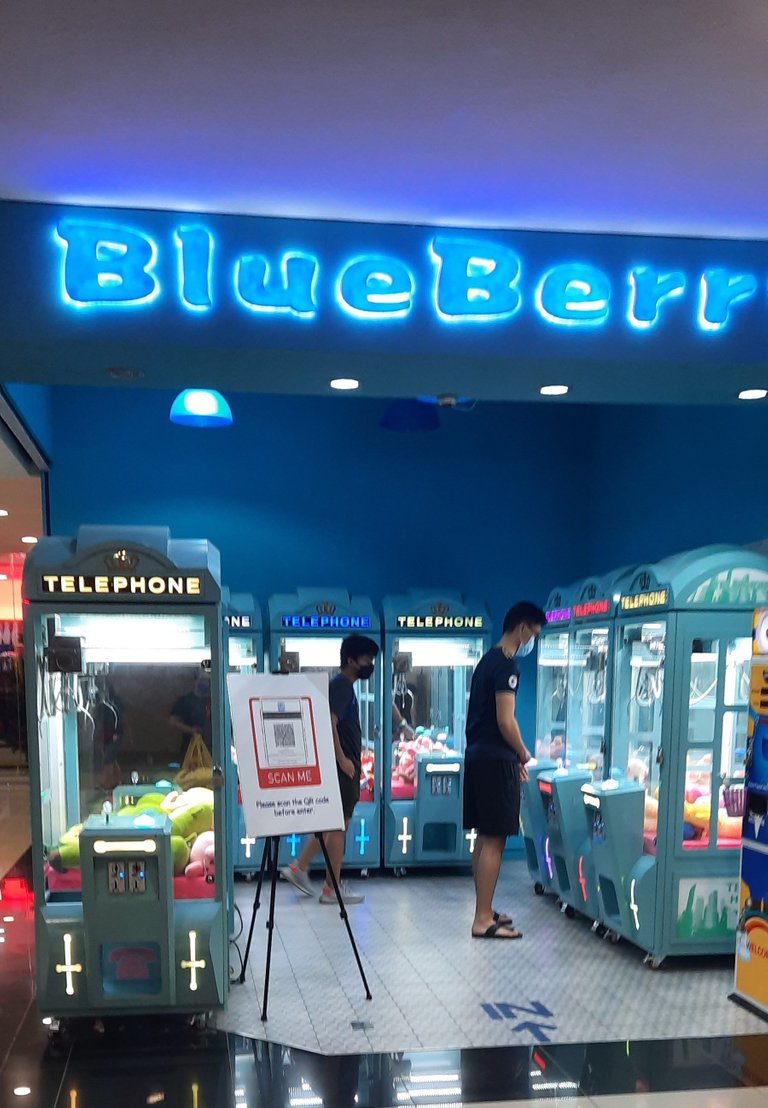 I will not recommend you to buy the orange juice from this vending machine. You will feel scammed when you get the orange juice that not as your expectation or only half cup of juice you get from this machine. For first time, you may try it for getting experience.🙂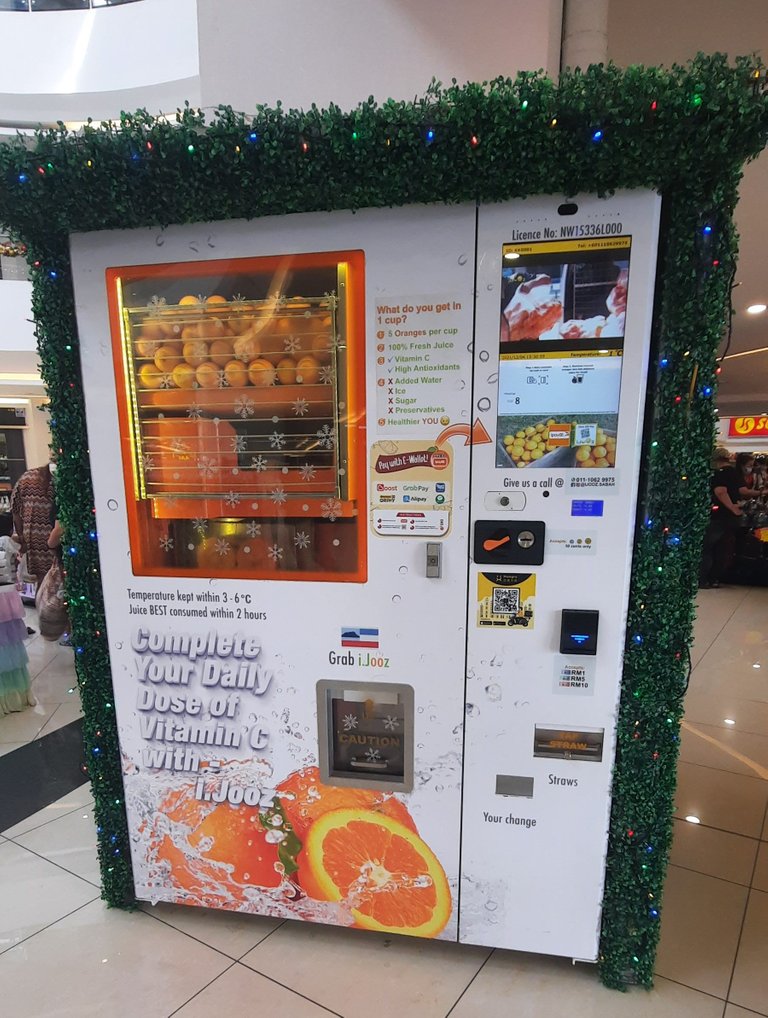 One of the Christmas tree decorated in the shopping mall. Got few more Christmas tree but only this tree no people surrounding it (but only me).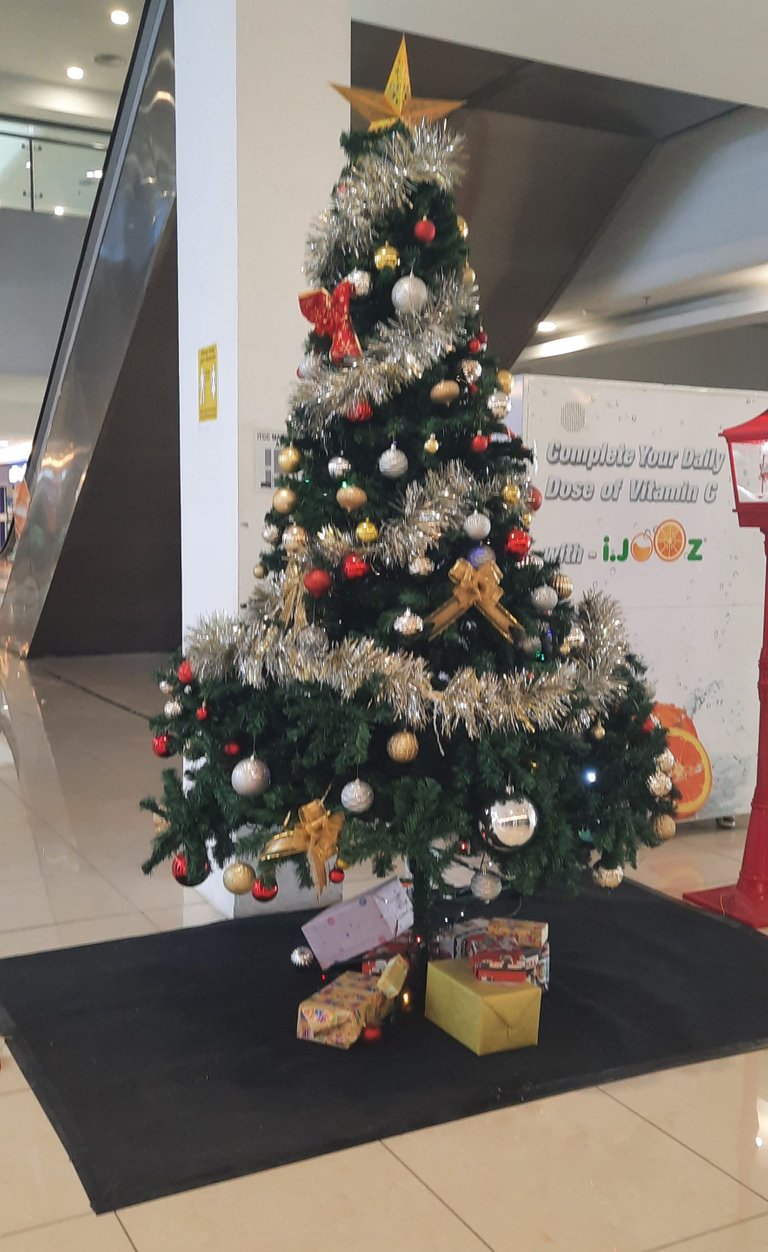 I already saw this decoration last year decorated in this shopping mall. The decoration still well maintained and I'm still fascinating to look at it again.😳
Uku Chan, consider my son (although he was a pet dog). When I saw this shop, I'm thinking to buy one of it for him if he know how to drive or ride it. I surprised that this kind of toy car very fancy and stylish nowadays. If my youngest brother still a kid age (car lover), for sure he will beg my parent to buy one of it for him. 😕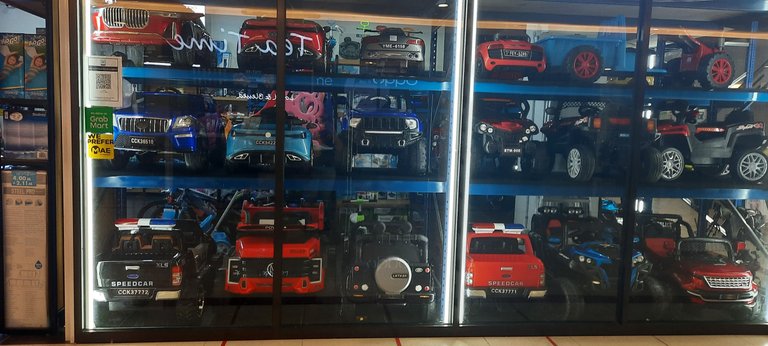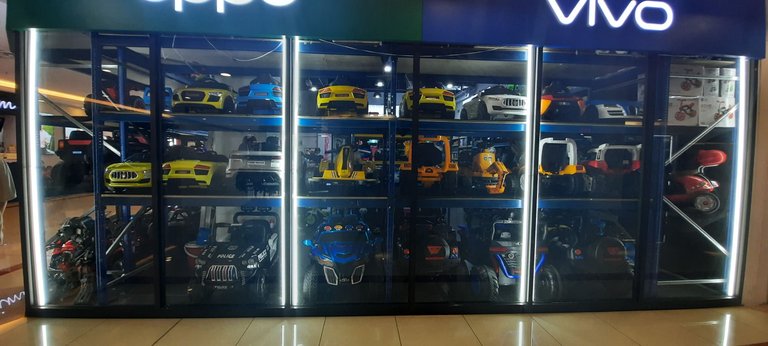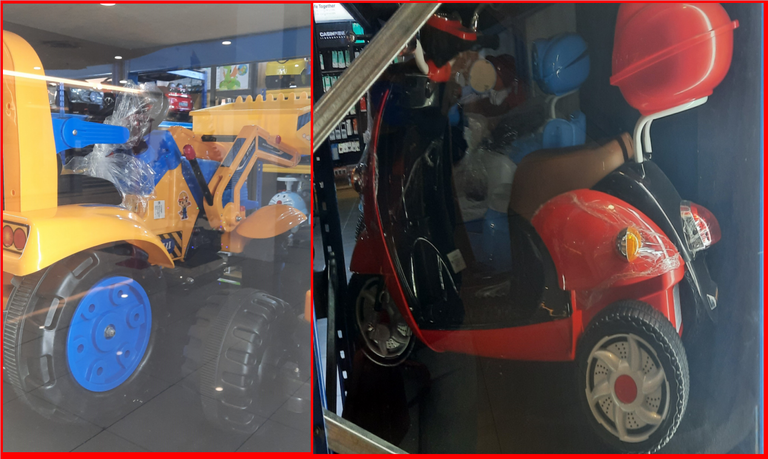 Three performers sang Christmas songs near the entrance of the shopping mall.
---
Christmas Decoration
My house main door decorated with Christmas decoration which I had bought from Super Save Store.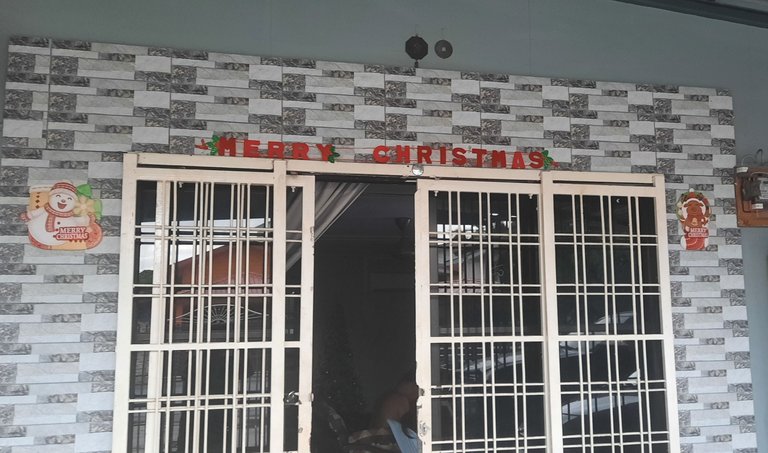 My Mom decorated Christmas tree with the colorful balls decoration that I had bought. My job only follow her instructions to handover the ball to her.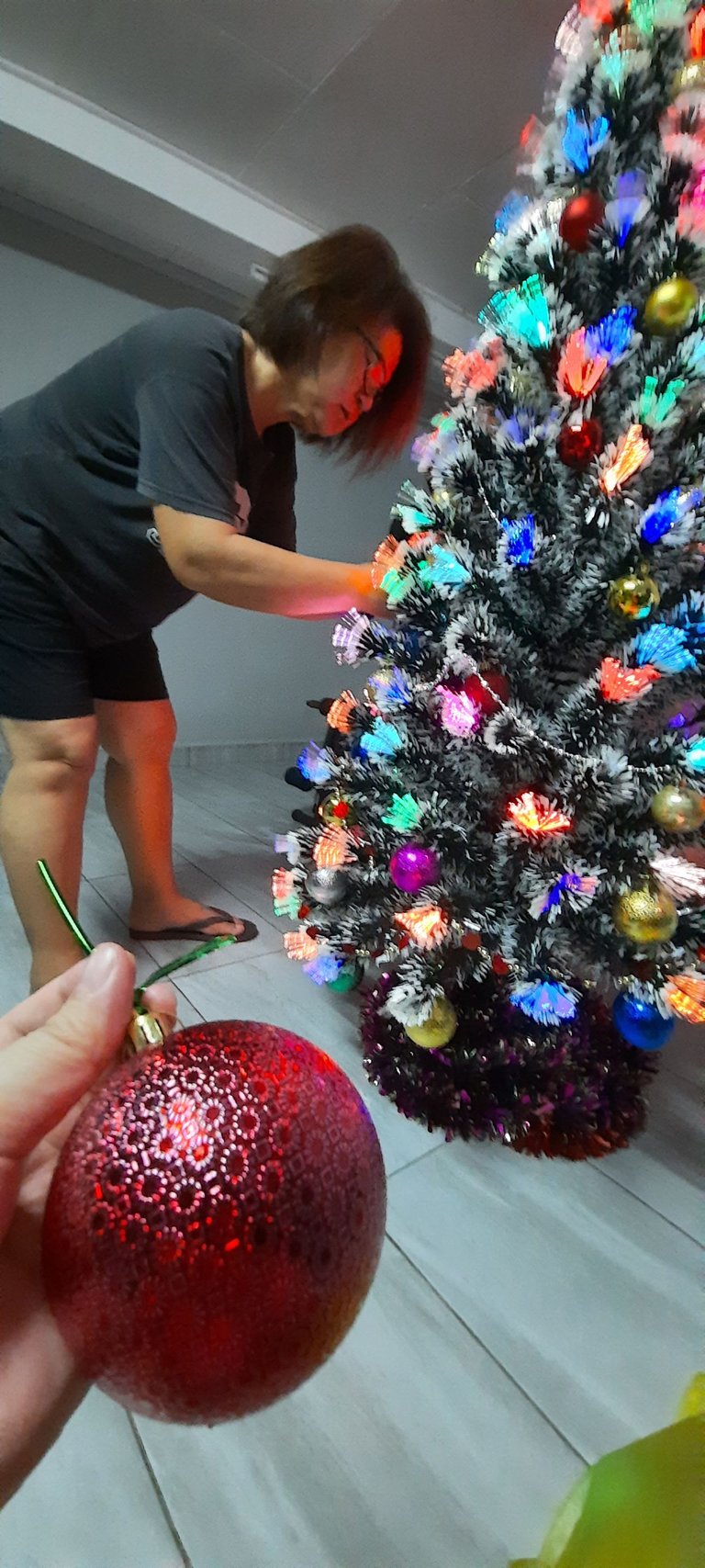 Don't know why the decoration was all over on the floor and I had to pick it up. 😤.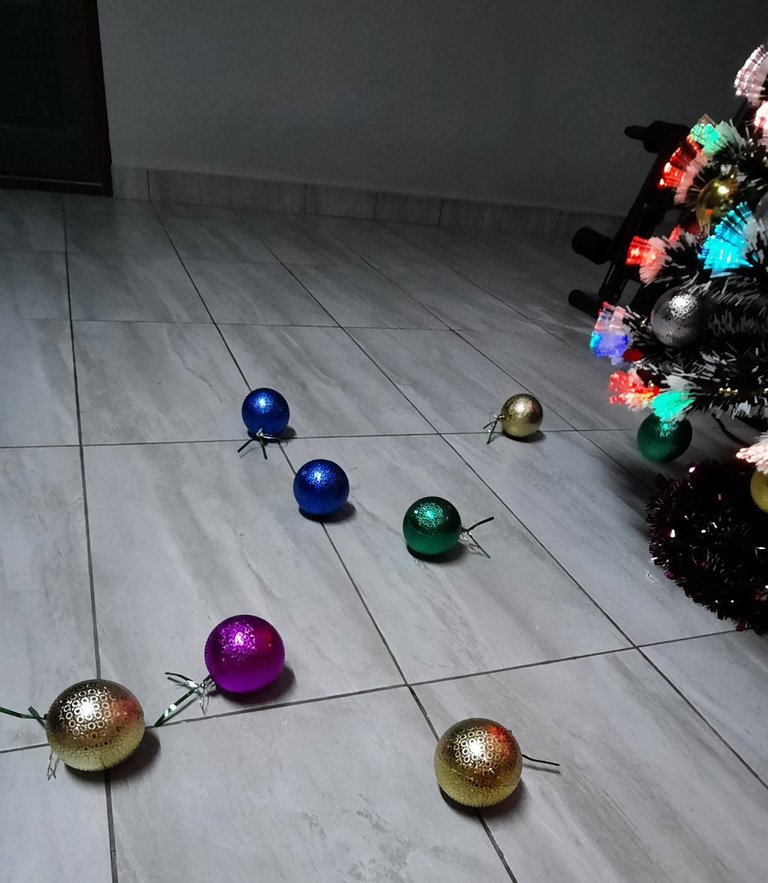 Done decorated the Christmas tree, now left gifts to put below the tree.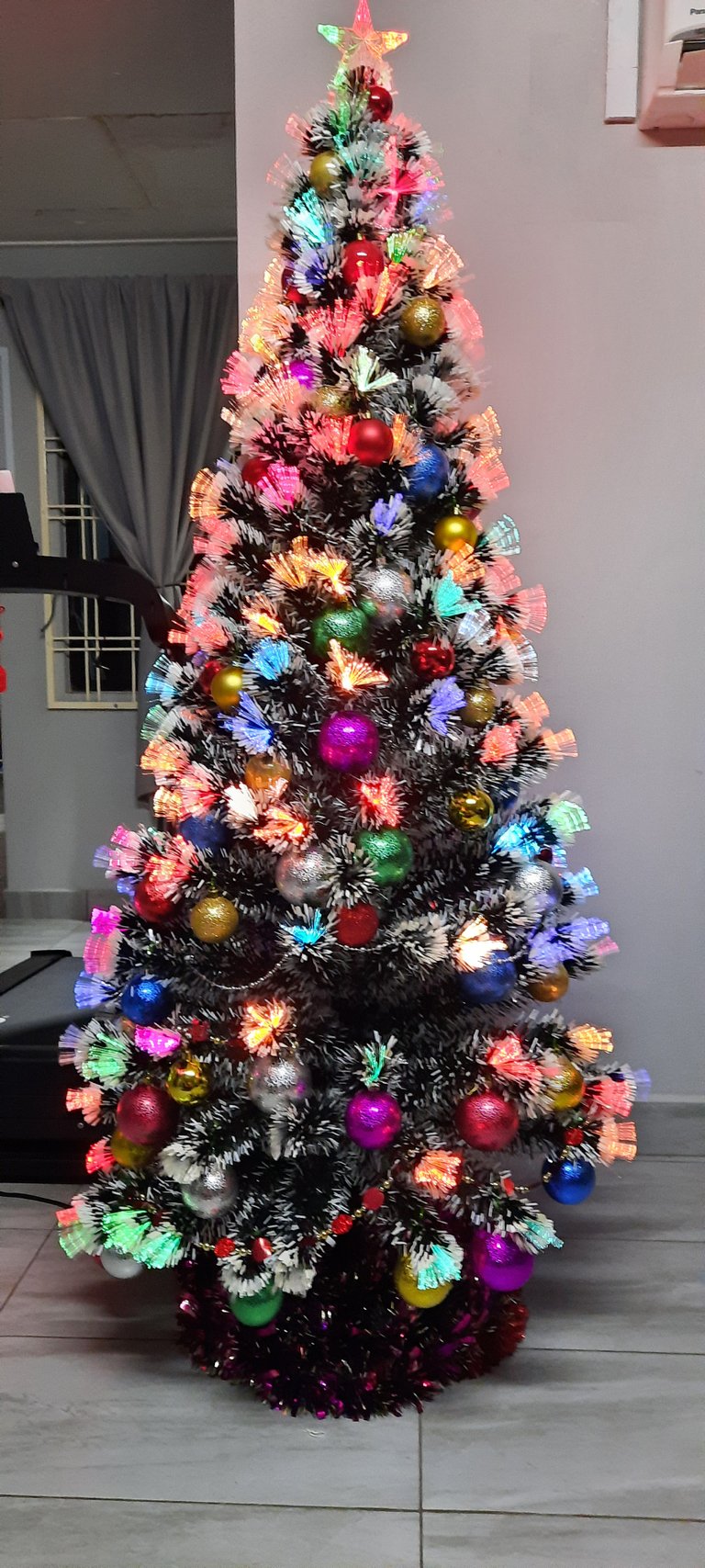 Uku Chan feels bored as me did not play with him🤣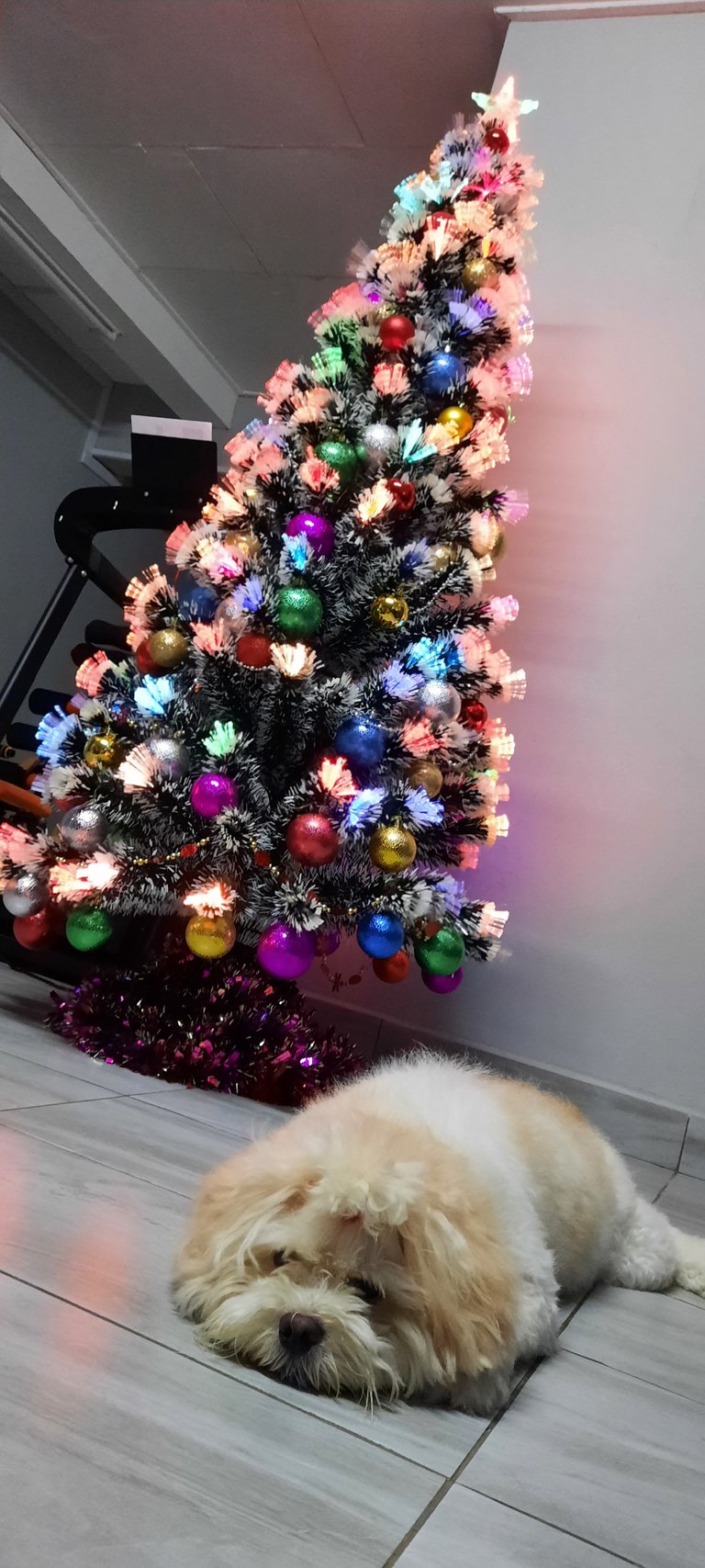 ---
Christmas Headband?
I want to keep the 3 Christmas Headband for my Uku Chan. Unfortunately, my Mom want it too. I had to gave her all of it and no more left for Uku Chan. I will go buy the Christmas Headband again when I pass by the shopping mall again. 😓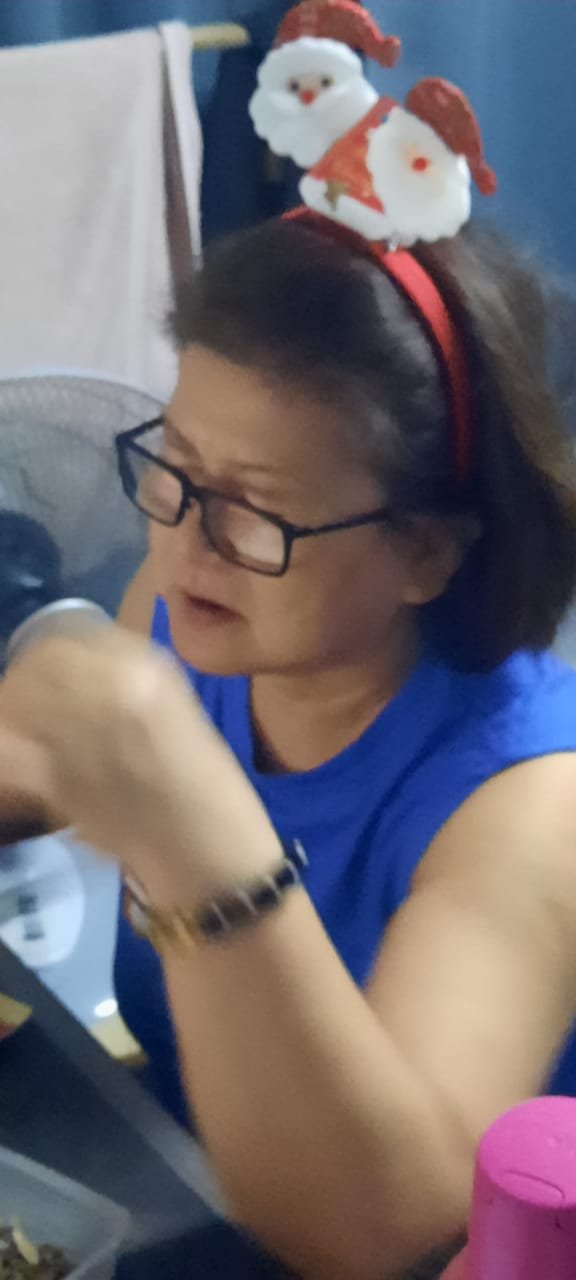 ---
Thanks and hope you enjoy reading it.🤗
---
---