My entry Shadow Hunters/SMASh #197 - Angel

Am I an Angel?

Hello everyone 👧. This is my entry for Shadow Hunter/SMASh #197 contest and above is my entry for the contest.
My dog, Uku Chan looking at his own shadow and I'm wondering whether he asking himself What creature is this? instead Am I an Angel? 😂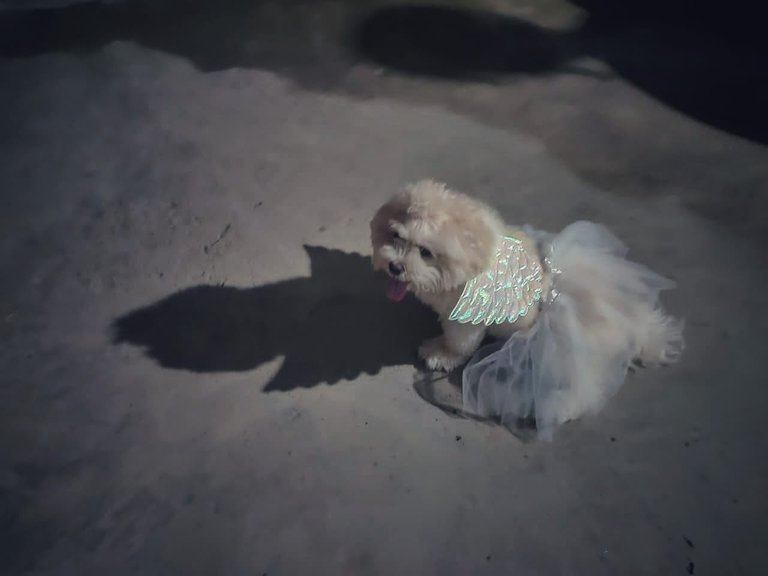 He looking at my boyfriend to show off the shadow to him. 🤭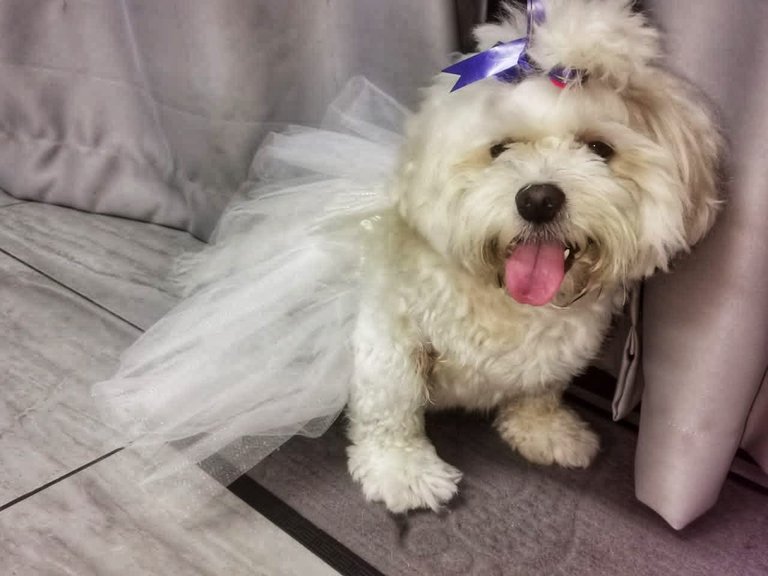 For your information, I saw a cheap Angel's cosplay costume in the grocery store (Christmas decoration section) nearby my workplace. Its cheap that only cost me RM8.50 (2 USD) to bought this costume.
This costume supposedly for young kids 👼 to wear it but I try it on my Uku Chan as I think he will fit it perfectly.
By the way, Uku Chan is a male dog.♂️🐶
---
---