Keep The Burning Passion For Hive Alive 🔥 #HiveTorch

When first seeing some friends passing on the Hive torch at the end of 2020, I didn't think I was ready for such a responsibility, so I asked one (you know who you are 😅) to not pass it unto me. And lo and behold @jeanlucsr passed me the torch yesterday. Jean-luc, thank you for believing that I am accountable and trustworthy enough to take on this responsibility.
To start off, the Hive torch is an initiative to stimulate the coming together of the community and is "a social experiment to demonstrate the speed and trust in transferring value on the Hive chain" (as @geekgirl had mentioned earlier). For more information about the inner workings of the torch, feel free to read more about it here.
---
As I had mentioned earlier, I was a bit hesitant last year to be included in the passing of the torch, because I still have a long way to go and a lot to learn still. I'm also a bit hesitant when it comes to trying out new things. Since I can remember I have always waited to see which way the wind blows. The same goes for posting here on Hive, even here I started up like a diesel motor; taking my time to warm up first before being consistent 😂. But if I do have to say so myself, I have tried a lot of new things in 2019 and with this opportunity it's another new thing for me to learn. So here is to the continuation of trying out new things 🥂.

And now I will pass the torch further on to @millycf1976, whom I have come to know here on this blockchain by sharing stories and finding similarities even though we're worlds apart. I trust that she will pass the Hive torch on to someone as engaging as her. Let's keep the flame of the Hive heart going I say 🔥.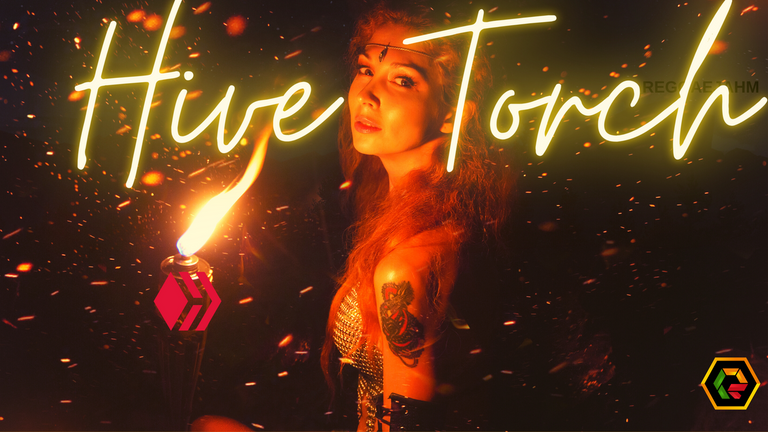 Image credited to @dmilliz in this post
---
The rules
If you got passed the Hivetorch to you, increase the amount by 1, leave it as it is, or add anything between 0 and 1. It is up to you. Don´t reduce the amount and don´t add more than 1 Hive - it is not about collecting money.
Send the Hives as soon as possible to someone who is active on Hive and whom you trust that he/she will follow the rules and forward the torch to the next one.
In the transfer, use this Memo
"Hivetorch - Count x - please read the rules at https://peakd.com/hive-147983/@stayoutoftherz/hivetorch"
whereby you increase the count no. by 1 (so if you got the memo with count "23" then put "24" in your memo).
Choose as the next Hivetorch keeper preferably someone who has not yet been selected and inform him/her about the transfer, so that the torch is kept in motion.
You are highly encouraged to create a post about the Hivetorch e.g. on peakd.com using the picture above or any other picture (the picture must contain both a torch and the Hive logo) and the tag #hivetorch. Please post it in the Hivetorch community.
After 333 transfers I will create a poll to let the community decide what to do next (continue, give the sum to a Hive-related project, distribute to minnows, burn it, etc.)
---
Chasse into the backstage! 💃
---
---