2022: The Explosive Year Of The DAO
By now most of us heard about ConstitutionDAO. This was a project that came together quickly and likely changed the course of financing. It also is opening up a door to an entirely new "ownership class" that did not really exist before.
We are also seeing inclusiveness starting to penetrate the psyche of many people. For the first time, individuals who were excluded from participating in many ways with the present system are finding doors opened to them. ConstitutionDAO is just one example.
It is also leading the way for what will likely by the Year of the DAO. We can presume this will really kick off next year.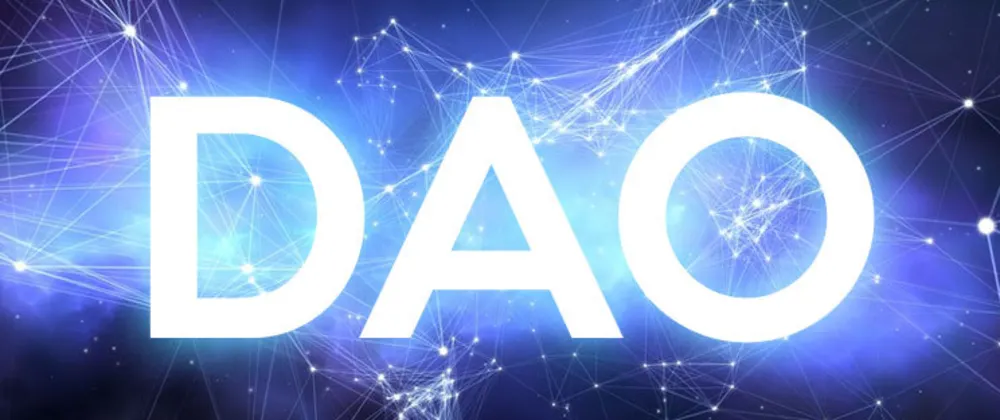 Source
ConstitutionDAO
What is ConstitutionDAO?
It is a project that sought to buy one of the 13 surviving copies of the United States Constitution. This project raised money on Ethereum from interested parties and played a bid for the item. Ultimately they lost when billionaire Ken Griffin stepped in with a higher bid.
Nevertheless, the model was presented to the world.
We saw $47 million raised from 20,000 people in a matter of a week. This was a huge crowdsource funding campaign that broke many records. The fact that it was going after a historic artifact really captured the attention of people. Since it was presenting a legitimate bid, the auction house recognized it.
One challenge is this was done on Ethereum. As we are aware, that blockchain is known for its high fees. Hence, even though the project is refunding the money, people are getting less back than they put in. Anyone who used that blockchain over the past year understands why this is the case.
For the first major venture into the realm, it was a raging success. Even though the bid failed, the concept is something that is going to be repeated. In other words, this is only the beginning.
DAO Explosion
Each year, we see a new facet of the cryptocurrency industry that absolutely explodes. A couple years ago, it was Decentralized Finance (DeFi). Before that, many wrote about it in a theoretical sense. There was not a lot of activity taking place.
Of course, there was a valid reason for this. Without much infrastructure, it was difficult for people to get involved. That changed at the beginning of 2020.
Here is a chart from Defllama. Please not it marks where things were on December 2, 2020.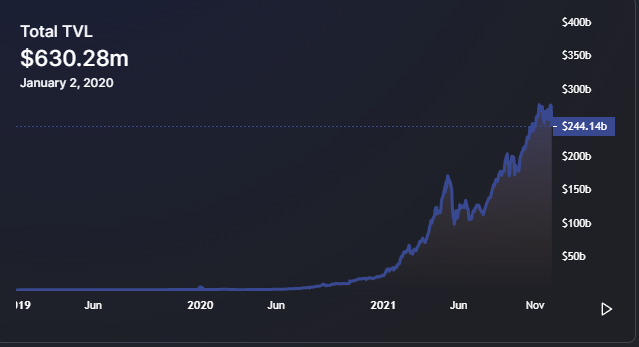 A little over 23 months ago, the Total Value Locked (TVL) was $630 million. Today it is over $244 billion. That is a 38x in under 2 years. If we have a bull run to close out the year, many believe this will push that number close to $300 billion, close to a 50x from two years ago.
That is a significant growth rate. Could the DAO follow a similar path?
This is what appears to happen in cryptocurrency. When a particular facet gets some attention, things have a way of taking off.
DAOs, according to some estimates, are starting at a much higher level than DeFi was in early 2020. Instead of dealing with $600 million, we see the biggest DAOs no holding $6 billion in digital assets. If they follow a similar path, we will see numbers that reach into the trillions in a few years.
Of course, this will not be a great surprise since DeFi is also likely to be well into the 13 figure mark.
DAOs Can Own Anything
The model that ConstitutionDAO set forth can be utilized for any acquisition. This is why we are seeing an entirely new structure going into effect.
For example, consider the idea of a professional sports team. There is no doubt that the money required to own a franchise in one of the major leagues runs into the billions of dollars. Naturally, this excludes most people from the process.
That said, what is a professional sports team without the fan base? Instead of an owner (or private ownership group) profiting off the love of the fans, why can they not be included?
A Decentralized Autonomous Organization (DAO) that follows this model could alter things greatly. Instead of 20,000 people getting together, what if 1 million fans decided to participate in the DAO? Here we could see the numbers get a lot bigger.
In this instance, we are increasing the number of people by 50. If the ratio of the $47 million in the ConstitutionDAO holds, we would see $2.35 billion raised. This is enough to own a professional sports team.
Obviously, we can start to take the idea and apply it to anything. Businesses, non-profits, medical research, and real estate are a few things that quickly come to mind. Through the tokenization process, we can see how a NFT can be generated to make the asset (if physical) digital, and then the fungible tokens denote individual ownership stake.
We can see how inclusive this structure is. Anyone can get involved in the ownership of whatever asset is being purchased by the DAO. People will have many reasons for partaking in the different ventures, with not all designed to provide a return. However, when tokens are traded on open exchanges, prices have a way of moving up if the underlying asset is gaining value.
The Next Tentacle Of Cryptocurrency
Cryptocurrency is unfolding in an evolutionary manner. Like all complex systems, what is created before ends up helping to further advance what comes after.
With DAOs, we see the advancement of DeFi and NFTs starting to have an impact upon this too. They will be able to leverage those areas for greater utility. This is how the industry is being built.
Unfortunately, there will be the downside to this. We need to be mindful of the attraction for scams and fraud. Like with DeFi, there will be rug pulls. People need to be aware and only get involved with those they trust. We are seeing how reputation and track record are vital in this realm.
In spite of the pitfalls, we know that advancement occurs. With DAOs, there are going to be some extremely successful ventures created in the next year which will foster even more innovation in that area. As the early adopters enjoy the benefits from the first few projects, word starts to spread.
This is all part of the tokenization of everything.
---
If you found this article informative, please give an upvote and rehive.

gif by @doze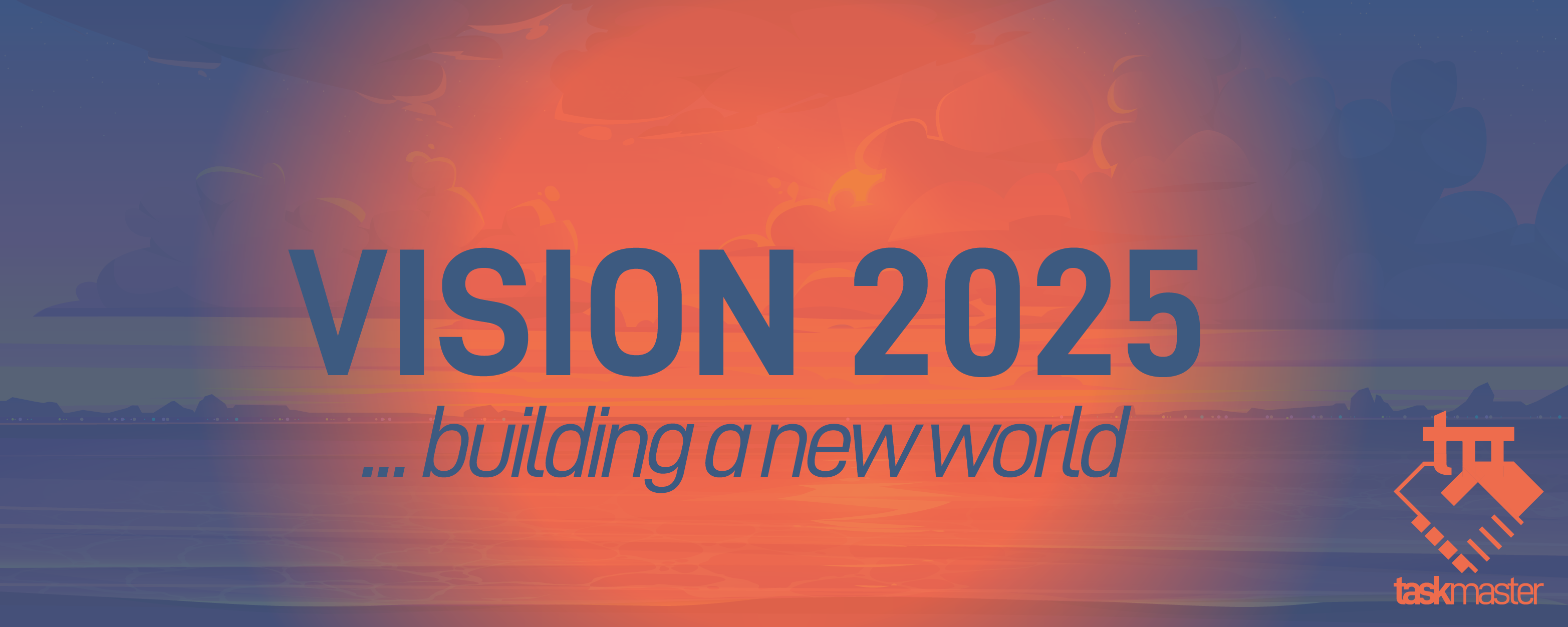 logo by @st8z
Posted Using LeoFinance Beta
---
---