2023: A Powerful Year For Hive
As we close 2022, it is time to look ahead.
At this junction, I am getting the feeling we are closing in on a time when Hive experiences a massive explosion. This is not relating to the coin price since, well, markets do as they see fit.
Throughout the bear, we kept building. Each pillar brings us one step closer to having a robust, dynamic system that can handle whatever is thrown at it.
We saw a lot of transition in 2022. Some of this is going to really help us in the upcoming year. With so much taking place, we can see how a few things are going to evolve to the point where they can no longer be ignored.
Here are some of the candidates to alter how Hive is perceived.
Microblogging
There is little doubt that transactions can get some attention. According to Blocktivity, Hive is the most active blockchain, with 2.6 million transactions per day.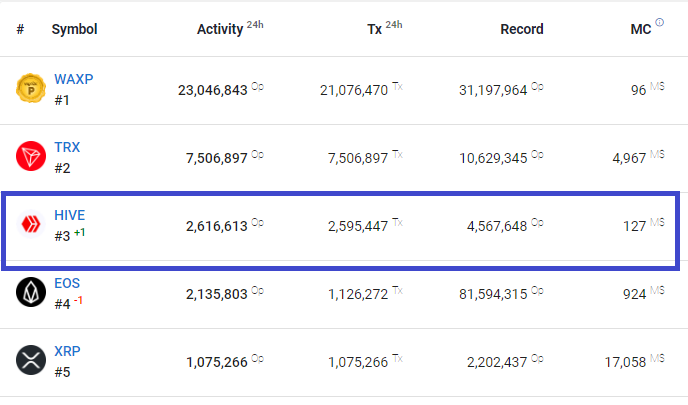 Since most blockchains concentrate on financial transactions, Hive can stand out in this area. We know the size of social media and the impact it can have.
Twitter, which made a lot of news in 2022, is a prime example of this. Even if we replicate a small percentage of the activity on there, we can see how this will really change the numbers.
Why is this important for Hive activity? Simply put, microblogging brings in big numbers.

Source
Even if we use .5% of the Twitter traffic, we can see how this would double the activity on Hive. Of course, then we have to factor in things such as votes and comments.
Leothreads brought microblogging to Hive. This is resident at the comment level so it does not interrupt the blogging component of users. Since Hive is open, any front end can tap into this.
Leofinance is presently in alpha on a new UI that focuses upon this feature. We can expect a couple other applications to add this feature in 2023. This will offer a nice foundation through which people can engage like they do on Twitter.
Providing a viable alternative to the Web 2.0 platforms is one of the first steps for Hive.
Hive Backed Dollar Gains In Popularity
We are completing a successful year for the Hive Backed Dollar (HBD). This might not appear to be the case but there is something we have to keep in mind.
When it comes to the markets, we saw a lot of downward pressure. It was a fierce bear that we encountered.
The biggest take away with HBD is it bent, but did not break.
It is a pegged stablecoin that held its own under harsh conditions. We also were able to add a few derivative liquidity pools on Polygon and BSC. Both are helping to not only provide options to the coin, but also resiliency.
We should see use case expand. One project in testing is Ragnarok. This is one that we know is going to utilize the Hive savings as a way of rewarding as well as enticing players. It essentially means the coin will be the payment mechanism which then sets up a pool whereby prizes come from the interest earned.
This is a powerful mechanism on Hive and one that others should seek to incorporate.
One of HBD's most powerful elements is the fact that it provides exposure to the USD without having to acquire it. With all that is taking place in the world, this could be something that people gravitate towards. A harsh recession in the new year could find currencies further obliterated against the USD.
HBD provides a safe haven since it is USD denominated.
We can expect other use cases built around this stablecoin. There are already talks of other applications integrating it in.
Regulation
This is going to be the one thing to really help Hive.
It is safe to say that regulation will be issued in 2023. The different political bodies kicked the ball around this year. It is not something that will be duplicated in over the next year.
We can expect these entities to come down hard on the industry. Most are going to classify what is out there as securities. That means that those which are centralized will be forced to comply, or have to shut down.
This is something that was discussed for years yet appears to be coming to a head. There is no way the industry is going to escape this.
Where Hive has an advantage is that it cannot comply. Without a centralized body, either company, foundation, or lab, there is no way to fill out the paperwork. A decentralized group of people cannot comply even if they wanted to. The system simply is not set up to service this type of structure.
There are going to be projects that will have to look for a new home. They are going to quickly find that they cannot withstand the pressure that will be doled out once regulation is in place.
Compliance is expensive. Most projects are not set up for this. Hive offers something different in the base layer is decentralized with nodes all over the world. We have 120 or so operating, all producing blocks at varying intervals.
Penetration Into Unbanked Countries
Have you noticed how many are on Hive from Nigeria, Cuba, Venezuela and Ghana?
We see projects forming in these places which is having an impact. Many feel the cryptocurrency revolution is truly going to start in these areas.
The unbanked are often discussed yet rarely is it focused upon. There are times we see announcements on projects claim they are going into Africa. This is accompanied by big names making a trip there, turning into a big PR campaign. Cardano did this.
However, what really changes? Outside the few photos taken, is there much impact? It does not appear to be the case.
With Hive it is different. We have "boots on the ground". Take the Hive Borehole Project. This is a group of people from Hive, who are in Ghana, using money from Hive to drill boreholes in communities that do not have access to water. This is something that is having an impact in the lives of hundreds of people.
At the same time, they are hosting educational curriculums to help the young people of those communities learn. This is all putting Hive in front of those people.
We see other projects popping up in countries such as Venezuela. For example, there are businesses there accepting the aforementioned HBD as payment. This starts slowly and then grows.
The key is to get wallets in those countries and see coins starting to be distributed. With a global network, people can log on from anywhere. Yet, the impact in these nations is much greater than, say, a San Francisco or London.
Gaming
As a final piece, we will paint this with a broad stroke.
Hive has the ability to become a center for blockchain gaming. Since we have so many different features at the base layer, game developers can tap into the blockchain. One of the first features is the account management system. This is a step that removes all responsibility from the project team.
Gaming is huge business and Hive can access this. The success of Splinterlands shows how powerful it can be. As with Ragnarok, investment can be made in the form of Hive savings which generates a return. This can be used for prize packages or even funding of more development.
Watch for a few of the games being developed on here to start branching out.
In Conclusion
We can expect some great things on Hive going forward. One thing that is likely in 2023 is the development of a robust smart contract platform on the second layer. This is one item which was missing from Hive's arsenal.
Once this is developed, it puts this ecosystem on a different level. Suddenly, developers will find the tools needs to build on a fast, feeless blockchain. Coupled with HAF, they will be using languages they are familiar with.
The next 12 months are going to be very interesting. Over the past year, we saw a lot of infrastructure go in place. There is still more to come yet we are getting close to a point where there are a lot of tools for layer 2 development.
Get ready for a wild ride.
---
If you found this article informative, please give an upvote and rehive.

gif by @doze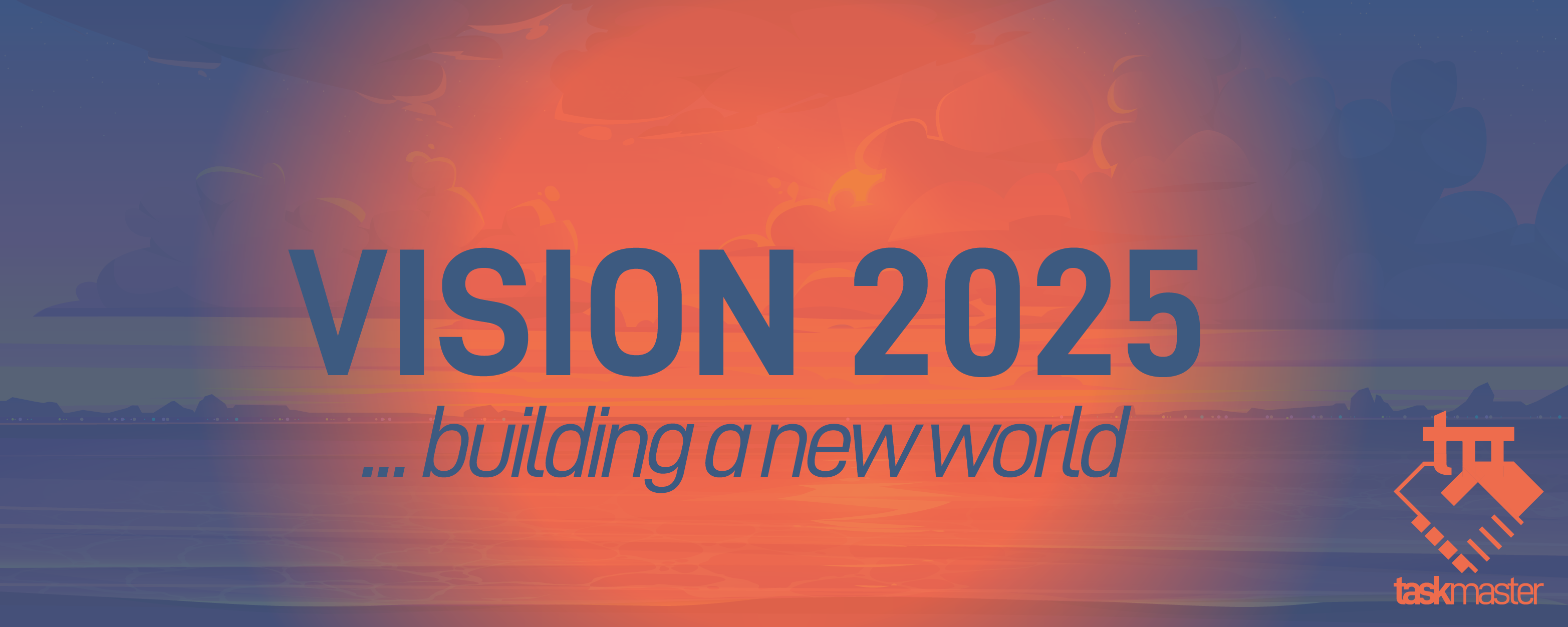 logo by @st8z
Posted Using LeoFinance Beta
---
---