Cubans Can Now Pay Their Electric Bill Using HBD
Things are starting to move rapidly.
Over the last few months, in our coverage of the Hive Backed Dollar (HBD), we put a lot of attention on countries like Cuba, Venezuela, and Nigeria. This was done simply because there is a need that HBD can fill.
To start, these areas are economically suffering. This means tapping into a larger, global economy is of great benefit. Through the different offerings on Hive, they can get rewarded for their online activity.
The other feature is that access to the USD as a unit of account is vital. This is a currency all the merchants in the country want. Yet, to utilize that, banknotes are required. As we stated, this is dangerous and difficult. The currency is not widely distributed by the banks and personal safety is an issue.
Enter HBD.
This is a digital medium of exchange that is tied to the USD in terms of unit of account. It is not backed by USD but, rather, $HIVE so no dollars are required. It is an ideal solution to a complex problem.
Now we have another step forward.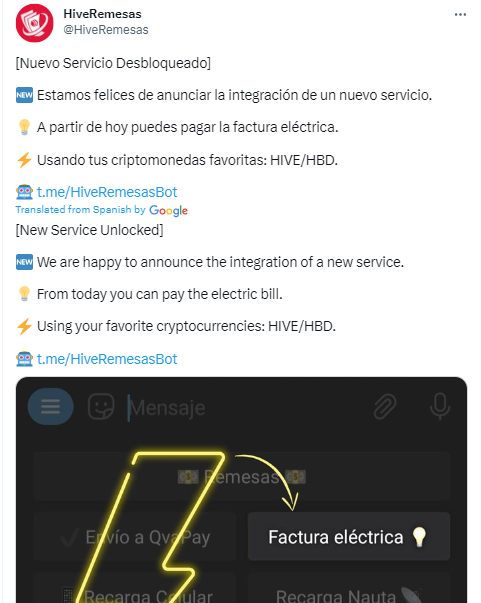 Real World Payments
Payments is one of the factors in building value to a currency. It is not the one of most impact yet it is what people understand. We also can see how easily this can be implemented.
We covered how there are now 13 businesses in Sucre, Venezuela that are accepting the Hive coins as payment for their goods and services. This is a situation we will continue to monitor. It is exciting to watch what is developing in that region.
Now we have another real world use case, paying for electricity in Cuba.
As we can see this is not the electric company accepting HBD as payment. Instead, we are dealing with an application that provides a service to perform such a feat.
This is an example of the innovation and creativity that arises when you give people tools to build upon.
By going through this application, payments can be made using HBD. Obviously, the utility will want payment in the Cuban Peso, or CUP. Nevertheless, the population can get the money through their activities on Hive.
Obviously, for the Cubans who are on Hive, when asked what can do you with the currency, answering "pay the electric bill" is a powerful response.
Hopefully we will hear more about this initiative. This tweet only came to my attention yesterday.
Nevertheless, it does show how we are moving forward in this area.
Hive Going Small
We tend to discuss the big stuff. For example, there was an article yesterday discussing the idea of Binance replacing BUSD with HBD. We often see the conversation turning to getting on exchanges like Coinbase. It is always the large moves that capture people's imagination.
Yet, it would be great it Amazon accepted HBD as payment. However, that is not likely to happen.
That said, what is equally as exciting is having a dozen businesses accepting HBD for payments in 250 areas around the world. Instead of catering to the behemoths, Hive can truly focus upon decentralization by spreading globally.
Without knowing the details, this application is somehow operating as a mini-exchange. It is swapping HBD for CUP. While this is not going to rival Binance, and isn't an exchange in the traditional sense, it does get Cubans from HBD to CUP, even if only to pay a bill.
Again, what if we had 100 of these in operation? Collectively, that might rival a small exchange while also provided resiliency since it is not just one entity. The last 18 months taught us how important this is.
We Do It Ourselves
A couple of weeks ago I wrote this article:
To me, this captured the approach that we take with Hive. We are not likely to get a Coinbase or Binance at this time. However, we see applications such as the one cited here popping up all over the place. Hive is for builders and that is something we see on a regular basis.
HBD is something to be very optimistic about. That said, we have to be clear, nobody is going to accept it on a mass scale. That means integration to large platforms is not coming, at least for the foreseeable future.
That is why we say F*ck It, We Do It Ourselves. It is up to us to build the applications that utilize HBD. This places our medium of exchange coin front and center with all that we are doing. Our community is relatively small but services such as paying an electric bill with money earned online is certainly going to garner a bit of attention.
Here is where we can see our numbers growing.
We often post how "Hive is changing lives". This is another example. Providing the money to pay for a basic necessity like electricity is a baseline move. It is where we see Hive inserting itself at the foundation of people's lives.
Do you think someone who is active on Hive earning enough HBD to pay the electric bill is going to stop participating?
Not likely.
And as we are seeing, the number of ways to be rewarded is only growing on a weekly basis as shown by the GOSH project.
Hive doesn't excel at hype. What it does offer is a lot of building and putting a foundation in place.
This is just another example of that.
---
If you found this article informative, please give an upvote and rehive.

gif by @doze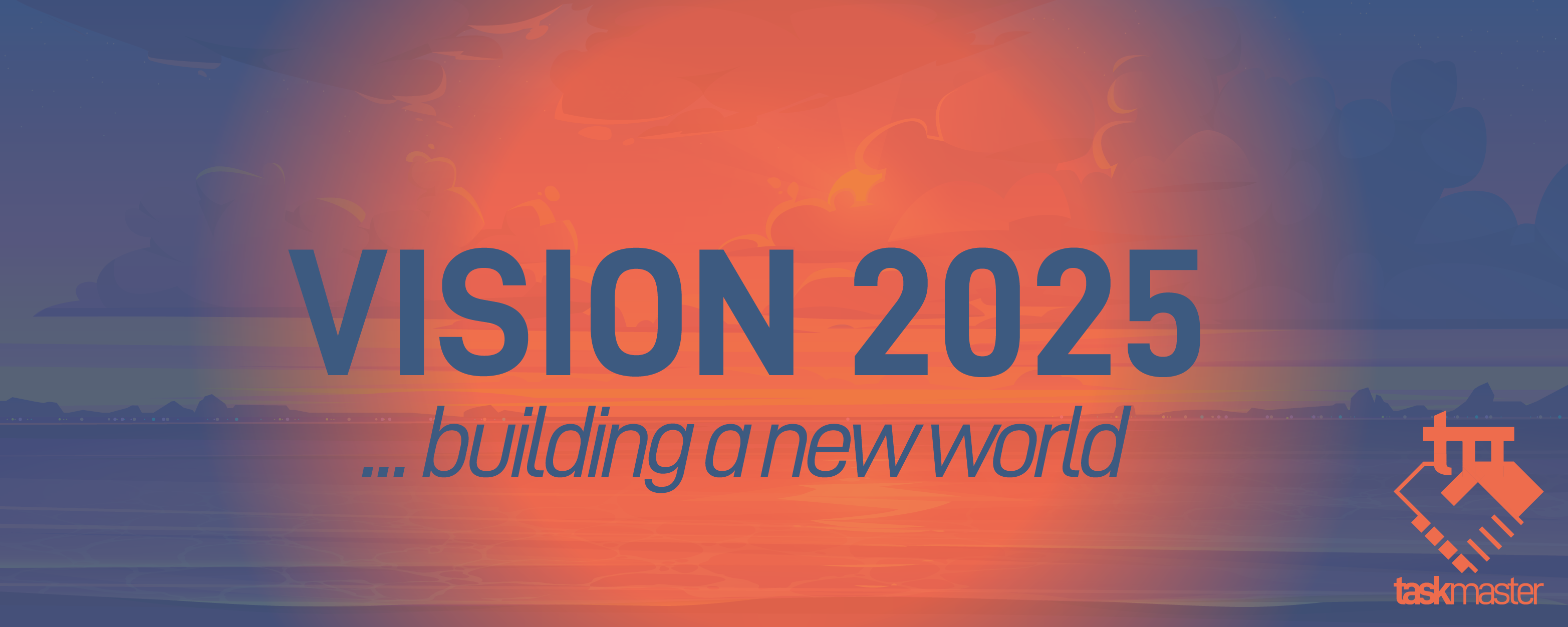 logo by @st8z
Posted Using LeoFinance Beta
---
---