DeFi Is Going To Dwarf Bitcoin
Last year, DeFi got a lot of attention throughout the crypto world. This allowed the Ethereum blockchain to explode. However, the pace has not really slowed down in 2021. So while NFTs get a lot of the media focus right now, DeFi is still chugging along.
As we can see from this chart from defipulse, the ascent is still very strong.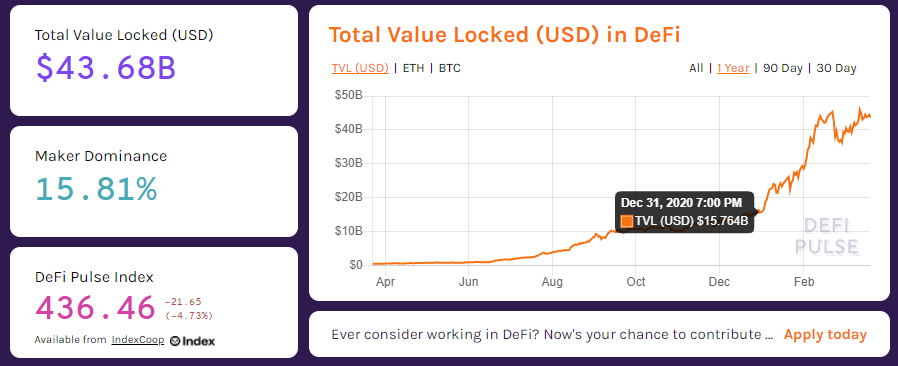 The year started out with roughly $16 billion in Total Value Locked (TVL). This number has now jumped to near $44 billion as the first quarter is coming to a close.
Bitcoin has staged its own impressive run since the start of the year. Using a chart from Coingecko we see what the move was like.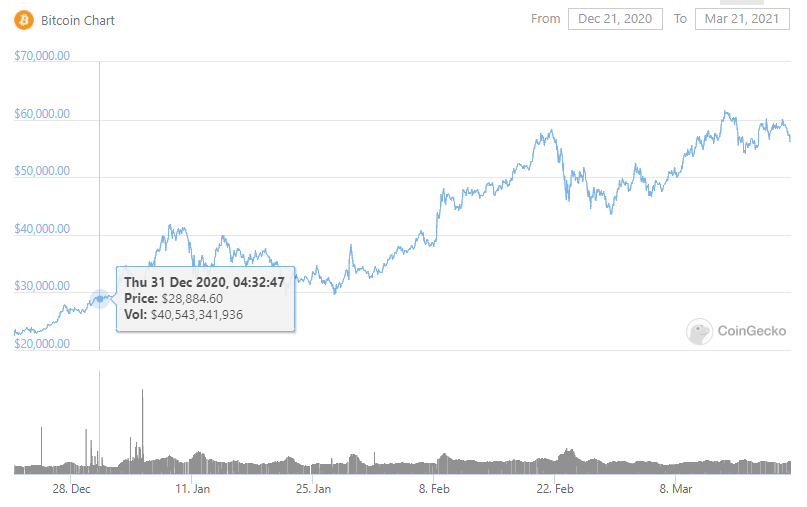 The price of Bitcoin basically doubled thus far in the first quarter. This too is tremendous growth.
For whatever reason, probably due to the disruptive nature of that asset along with the maximalism that exists, many feel the need to compare DeFi to Bitcoin. Sadly, the belief exists that Bitcoin will always remain the largest asset in crypto and be at the core of everything.
Nothing could be further from the truth. In reality, DeFi will trump Bitcoin by many orders of magnitude. Granted they are completely different animals so the comparison to begin with is not exact.
DeFi is going to result in numbers that go into hundreds of trillions of dollars. The $45 billion we see today is a drop in the bucket. Over time, we will see more assets classes moving in this realm, pushing it further ahead.
Thus far, in spite of the tremendous growth, DeFi is still fairly niche. Why is this.
Overly Complicated
Finance is difficult enough. This gets worse when people are confused by the process. This is something that DeFi is plagued with and will take some time to alleviate.
Switching tokens from one blockchain to another is rather difficult, especially if one is not using a centralized exchange. Even then, there is a chance that ones token might not be listed.
We also see difficulty with wallets. Most are not accustomed to dealing with keys. The UIs tend to be basic in nature, really catering to the more seasoned financial individuals.
Expensive
Ethereum is the leader in this arena, and by a wide margin. The DeFi services offered eclipse all other chains combined.
There is just one problem: the transaction fees.
As many are aware, Ethereum cannot handle a lot of traffic. It is better than Bitcoin yet still not up to par when it comes to moving millions of transactions a day through there.
This causes the network fees to increase as traffic fills it up. Hence, DeFi is really becoming a world of the wealthy since one needs to be playing with a large amount of money when entering this space. It simply makes no sense to pay $50 when trying to do a $250 or $500 transaction.
The idea is to be less, not more, expensive than the present system.
Lack Of Offerings
The DeFi world is still rather young. At the moment, we see a bit of a mania with yield farming dominating. This is a phase that will pass, bringing in more serious players.
However, for that to happen, there needs to be more offerings. Over the next couple years we will see this realm expand into such things as more collateralized loans and insurance.
It is also possible we see equity-type opportunities through synthetic assets. We are going to likely see a great many projects built around real estate.
All of these will be tokenized, allowing people to use their crypto to get into these assets.
For now, very little of that exists.

Bank of America issued a report highlighting its views on DeFi and what is going to take place.
One of the issues they mentioned is the abovementioned scaling of Ethereum. The solution to this is going to be more chains getting involved. It is questionable whether Ethereum will be able to handle it all, even after the transition to PoS. However, there will be many more chains that are moving into this realm, copying what is taking place to start.
This will help to alleviate the burden we see on Ethereum. Binance Smart Chain already is making some progress although that is not truly decentralized. Nevertheless, crypto holders are finding opportunities there.
Ultimately, we will see an explosion in the DeFi area simply because the money is too great. When we are discussing total entering in the tens or hundreds of trillions of dollars, that is going to draw the attention of entrepreneurs and developers.
Bitcoin is a breakthrough asset and any move to the upside actually helps DeFi. Many people are finding that putting their BTC to work is a sharp move.
All of this feeds into the disruption of the present financial system. Each time money moves from established asset classes into crypto, it is helping to grow this space. DeFi is actually a layer on top of cryptocurrency. As the underlying value of those coins grows, the amount that can end up going to DeFi increases in a greater proportion.
Thus, when the price of Bitcoin goes up a great deal, that actually helps the DeFi world since a portion of that coin will find its way into that sector.
In the end, all of this growth helps many layers.
Therefore, do not expect that TVL to remain under $50 billion for too long. It is likely we see that number enter the triple digits fairly easily this year.
The room for growth is there especially with a lot o money starting to flow in.
---
If you found this article informative, please give an upvote and rehive.

gif by @doze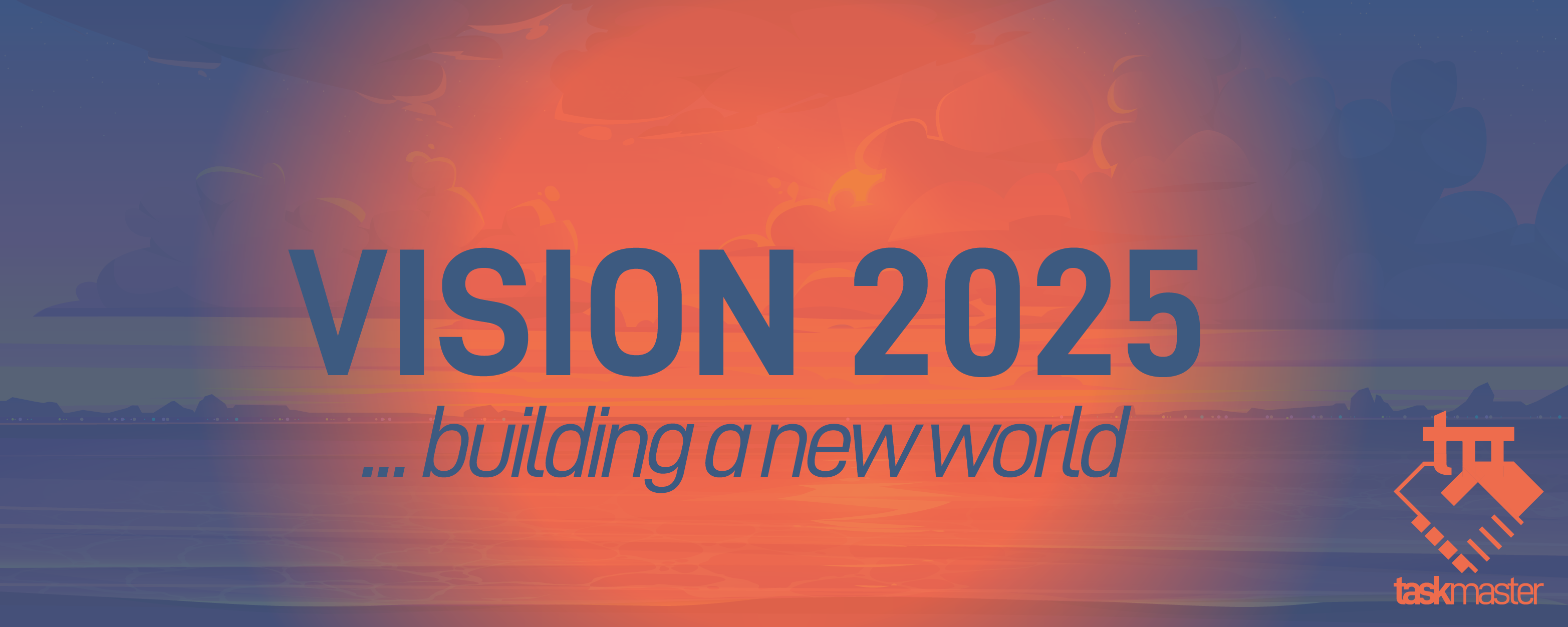 logo by @st8z
Posted Using LeoFinance Beta
---
---