HBD: Money Transfer System For Cubans
Hive is changing lives. The impact that this ecosystem is making around the world is incredible.
In this article, we are going to follow up on Hive as a vehicle currency and tap into a $250 trillion market with something a bit more focused. It could provide some ideas for others to develop this and at into the community.
Sending money from the United States to Cuba is a difficult proposition. Because of the embargo, the ability to send sometimes available, other times not. Even when it can be done, as we will see, it is expensive and slow.
Here is a situation where Hive can solve the problem.
The Challenges Of US To Cuba Transfer
According to Wikipedia, there are 2.4 million Cuban-Americans based upon numbers from 2017. Florida has 1.53 million with over 850,000 living in Miami-Dade County.
We can see there is a strong concentration in one area.
Hive already has a Cuban community forming. They also have created some practical use cases for the Hive Backed Dollar (HBD). This presents an opportunity to take this another step further.
The ability of these individuals to send money from the US to Cuba is filled with challenges.

Is this a surprise to anyone? Geopolitics aside, the financial intermediaries do not make things easy and extract a high price.
This list shows that, even when they do offer the service, it is expensive.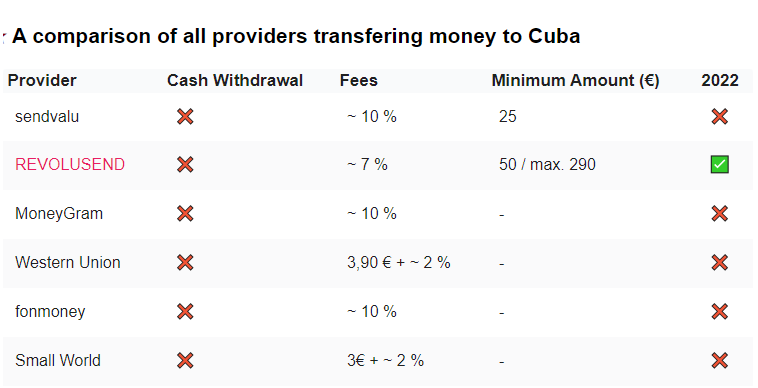 Of course, people develop workarounds when needed.
Here is an example of a service that was started 20 years ago.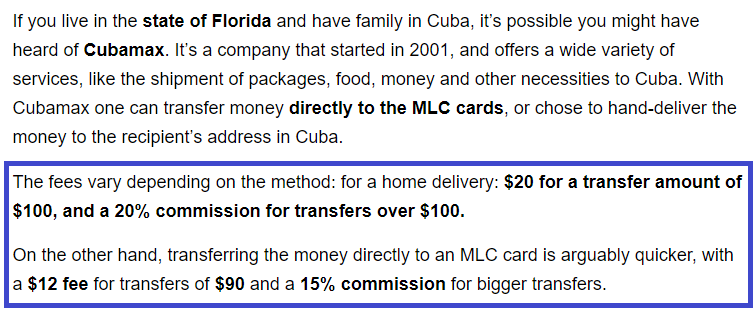 Source
Look at those fees. A loan shark would be proud.
This is the problem people all over the work face. Whether it is because of geopolitics or usury, the percentages taken from people trying to send money internationally, especially the more dire of countries, is outlandish.
As always, Hive can solve this.
Hive As A Cross-Border Payment System To Cuba
Cubans have an advantage when it comes to the Hive ecosystem.
Do you remember this application that made news within the community?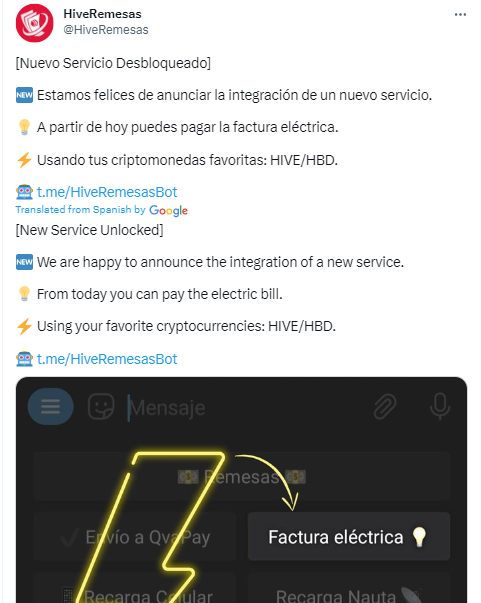 They already have an application that allows for payment of real world services using HBD. If this expands, we can easily see how the Cubans will be able to operate in HBD, without having to convert it to the CUP (at least less often).
This means any HBD coming in "from the United States" can be used for this purpose.
We can see how Hive can serve as the bridge between the United States and Cuba. The blockchain does not recognize geographic location, only wallet address. Hence, sending HBD is the same regardless of where the parties reside.
The other benefit to this: fast and feeless.
Some of the services take 3-7 days for the money to get to the recipient (in addition to the fees mentioned).
With Hive, the HBD is at its destination in under 3 seconds. That means it is can be used on the individual's application with a few seconds.
Find a problem and solve it. We can clearly see there Hive can offer a superior experience and save Cubans a tremendous amount of money in transaction fees.
There are close to 1 million people with ties to this country in a close geographic area. The challenge with dealing with currency is it tends to be physical in nature. Here is where the creativity of the community can enter.
They can do something similar on the United States side as was done in Cuba. It is something that operates outside the banks, meaning the total fees can be drastically reduced.
An application can be set up whereby one can submit USD. This can then swap over to HBD which is used to transfer to the individual's Hive account. If that persons uses the application on the other end (in Cuba), payment or conversion to CUP can be made.
Dozens Of Opportunities Globally
This is one example of dozens where a glaring needs exists. It is also a tremendous opportunity for Hive.
Companies like Western Union and Moneygram still are so successful because they offer a service that is needed. Basically, it is not an option. The same is true for the banks.
On Hive we often discuss the idea of attracting people due to the social media aspect. This is a powerful approach but it is secondary to what we are discussing here. What application is used to share what is going through my mind 23 times a day is important to me yet, in the grand scheme of thing, not vital. I can switch in a heartbeat since my loyalty might not be that great.
The same is not true when something is fundamental to someone's life or business. This is why Podping is such a powerful development. If podcasting applications adopt that as the update feed, that is not going to be swapped out anytime soon. This becomes a foundation for their business.
The same is true here. If service like this is developed, people who use it will not switch out if it is less expensive and more effective than other options. Here is where Hive can excel.
Sometimes the only thing required is to provide the tools and let people know they exist. Human ingenuity can take over and solve the problems individuals are confronted with.
There are a lot of basic ways Hive can change the lives of people.
---
If you found this article informative, please give an upvote and rehive.

gif by @doze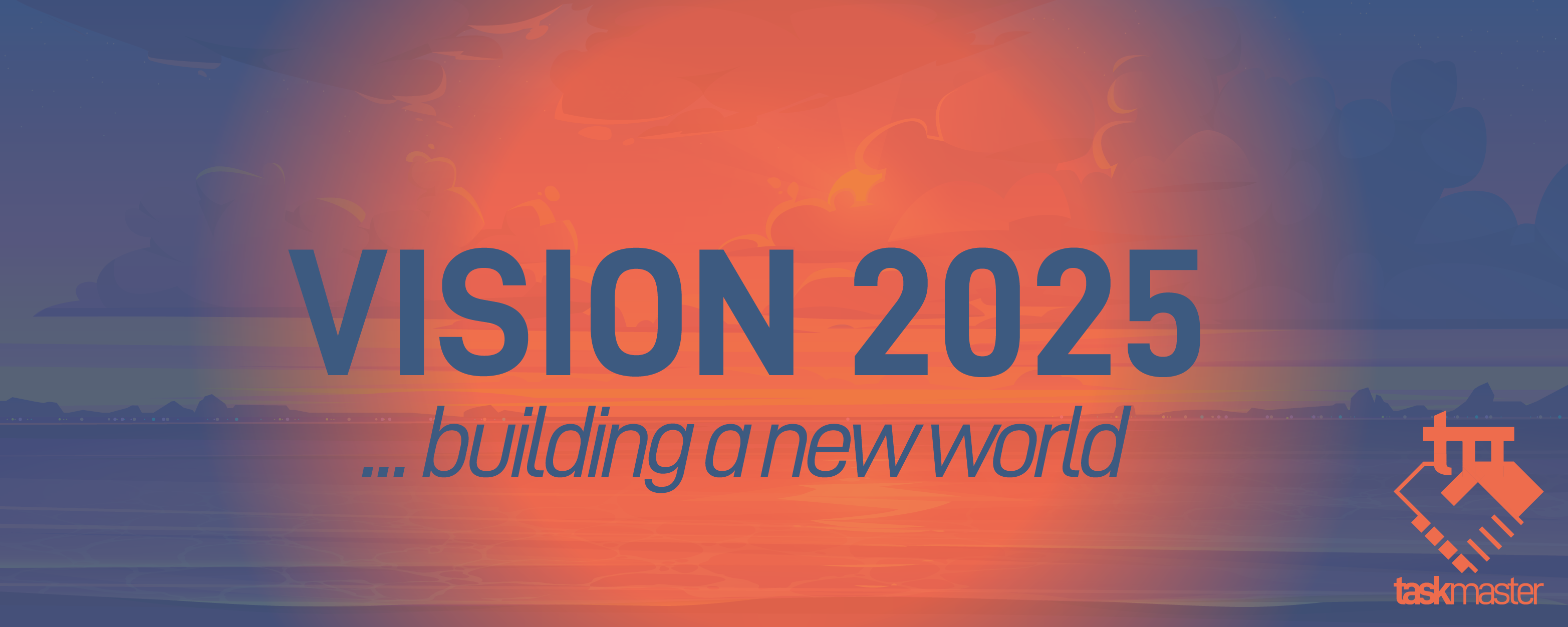 logo by @st8z
Posted Using LeoFinance Beta
---
---