NYCCoin: The Next Step Forward In Cryptocurrency Evolution
There are a lot of changes taking place within the world of cryptocurrency. Each month we see more allies joining the cause in the move towards mainstream cryptocurrency acceptance.
While we see a lot of jostling around over regulation, one thing is for certain: cryptocurrency is not going away. Anyone who thinks there is still a chance of that is missing what is taking place.
There might be some governments that take an approach that prevents, at least on the surface, their citizens from participating in it. However, since this is global in nature, we are seeing some proverbial holes in the boat. As long as there is a single government who holds out, we know that is a point of weakness. Fortunately, there appears a lot who are siding with the idea of cryptocurrency.
A few months back we saw the introduction of Miamicoin. This was a big step forward in that it pitted a major United States city against any government that wanted to do away with cryptocurrency.
Now we are in the process of seeing another entrant at that level.
Source
Introducing NYCCoin
Eric Adams generated a lot of attention in winning the race of Mayor of New York City. While this is likely the most famous mayor in the U.S., his election made waves due to his heavy support of Bitcoin. In fact, he stated he wanted to make NYC a crypto-hub.
It appears things are taking a leap forward even before the Mayor-elect is sworn in. There is a group that pushed the idea of NYCCoin forward, similar to what Mayor Suarez did in Miami.
This is in keeping with his view of wanting to replicate what Miami did.
Citycoins tweeted out that this would indeed be the case.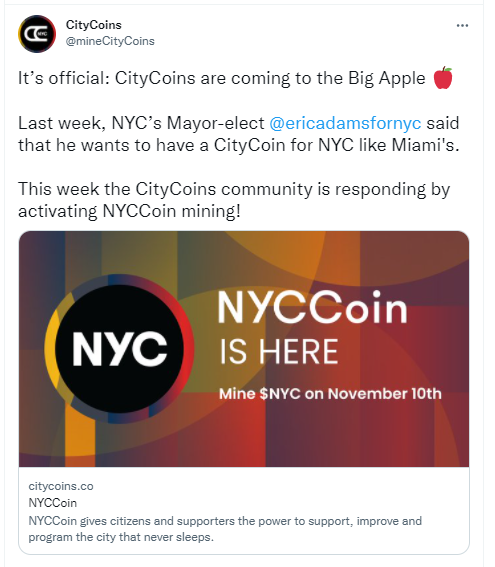 Miami did extremely well in the first couple months of it coin. The idea is in keeping with what we discuss in the cryptocurrency world and how value is generated by the network effect around cryptocurrency projects.
Obviously, cities have a built-in user base. Their challenge is to get the token distributed and create use cases. This is something that we will have to watch over the next year or so. Naturally, there is a use case that is glaring: the ability to pay local taxes using the coin.
Now, we have the largest city in the United States, by population, that is going to start mining its own coin. This will allow for the City to raise funds while also giving people another opportunity to be involved in cryptocurrency. As always, the the exposure this brings will only adds to the familiarity with the general public.
The Expansion Of Private Money
One of the biggest breakthroughs that Bitcoin had was the fact that it was the form of private money to emerge under the present system which achieved global penetration. The leading cryptocurrency was able to provide "competition" to any government currency in existence. Since that time, we saw the idea spread a great deal.
City coins are another phase in this evolution. While the cities are public, the minting of the currency is done by private mining. Thus, the cities are not in control of the issuance of the money. This is done according to coding.
It is a great enhance in the push forward for cryptocurrency. As mentioned, it makes the outlawing of it impossible. Here we see two major cities in the U.S. who already have a substantial vested interest. If the money keeps building and flowing in, these politicians are not going to want to give up that cashflow. Therefore, we are seeing another notch in the private money belt.
What is interesting is that cities that follow this can have ties to Bitcoin.
According to the Citycoins website:
The NYCCoin treasury consists of STX, which is sent by miners when they forward the funds to a Stacks smart contract for the right to compete in a mining competition. Whenever STX is forwarded by miners, 30% makes its way into the city treasury.
‍
Whenever the city wishes, they may access their reserved STX inside the wallet. At that point, New York City may use its treasury for whatever it likes, and can stack those STX to earn BTC.
What politician does not like free money rolling in?
It does appear that we have the next city already on deck ready to be released.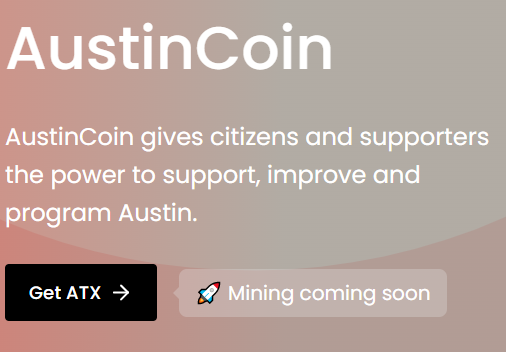 Can anyone else seeing this gain momentum and really start to accelerate?
Keep Developing
Of course, once involved in the digital world, a lot of possibilities open up. This is the potential of these tokens. They are mined, with the city getting a percentage, and then are dealt on the open market. What people do with them is up to them.
One of the biggest use cases we are seeing for cryptocurrency is for NFTs. This is something that is already changing the digital world. Not only does this affect ownership rights, it also opens up enormous wealth potential.
Wouldn't it be interesting to see these city coins coupled with the potential of NFTs? Fortunately, that already happened.
There was already an application developed where one can mint NFTs and transactions can take place using the Miamicoin. This is also from the Citycoins website.
We will have to watch what unfolds in this realm. As with most technological developments, things start slowly and move on from there. Miami was the first city to embrace this technology. Now we see a couple others on tap.
How much was generated since the start for Miami? Looking at the wallet address and comparing to the present price of STX, it appears there is now $21 million sitting in the wallet using the $2.25 price according to Coingecko.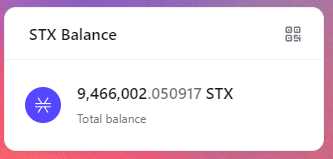 https://explorer.stacks.co/address/SM2MARAVW6BEJCD13YV2RHGYHQWT7TDDNMNRB1MVT?chain=mainnet
That is a nice chunk of change that did not exist a few months ago.
Is there any chance that the politicians in Miami give up this gravy train? No chance.
Cryptocurrency is here to stay.
---
If you found this article informative, please give an upvote and rehive.

gif by @doze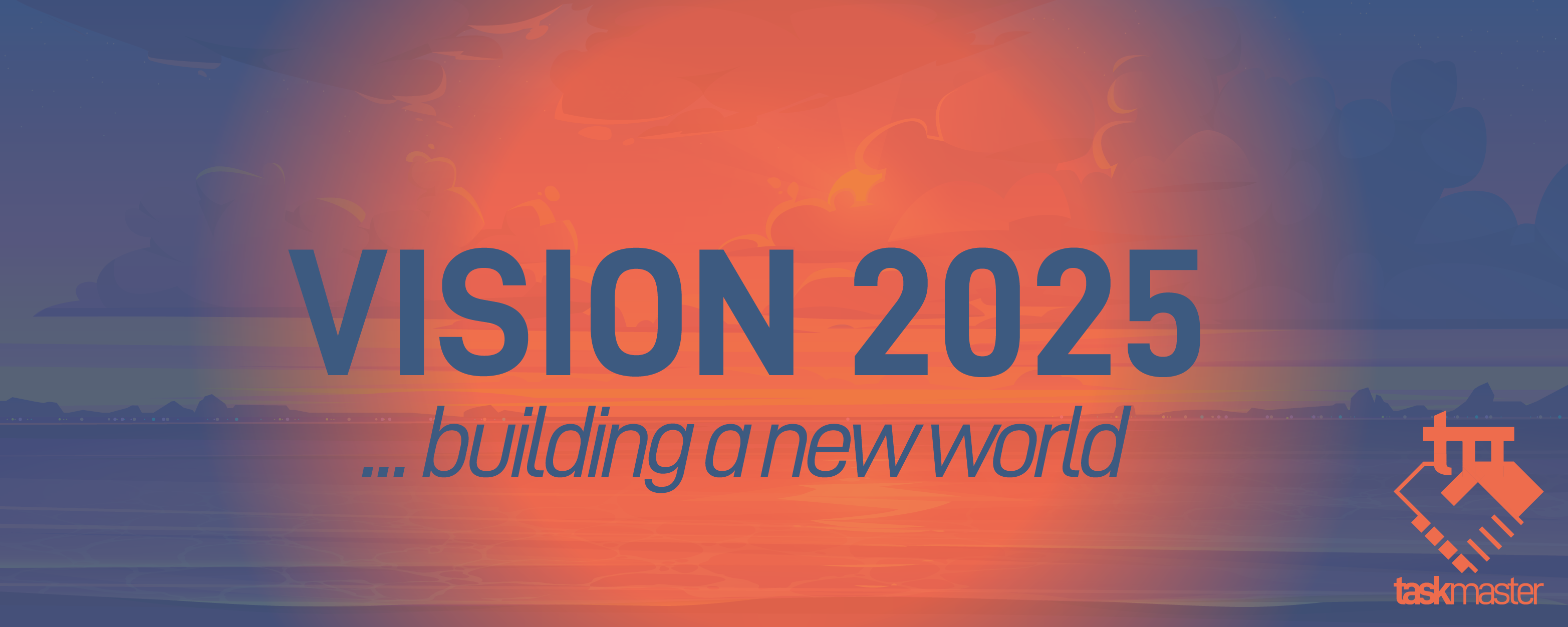 logo by @st8z
Posted Using LeoFinance Beta
---
---