Another Sign Of Economic Headwinds
We are told the economy is in "recovery". The financial media wants to tell us how well things are going. A few months ago, the United States cut back on the unemployment stimulus because the economy was staging a strong recovery. Jobs are plentiful so it is time for people to head back to work.
Unfortunately, like most narratives, that one is completely false. There are signs everywhere that the economy is going to do what it typically does: head for a double dip. We keep repeating the same process so it is no surprise.
One area that we are told is on fire is demand. Global trade is trying to catch up to obliterated supply chains. After all, there are shipping lined up back to China outside Los Angeles ports waiting to unload.
How can anyone believe there are economic headwinds?
What Does Shipping Tell Us?
We are told there is so much demand that shippers cant find enough containers to move all the stuff. The goods coming out of China and other exporters is rushing towards American shops. Retailers are ordering because demand is through the roof. It is almost a "send us all you got" scenario.
If this is truly the case, how do we explain this?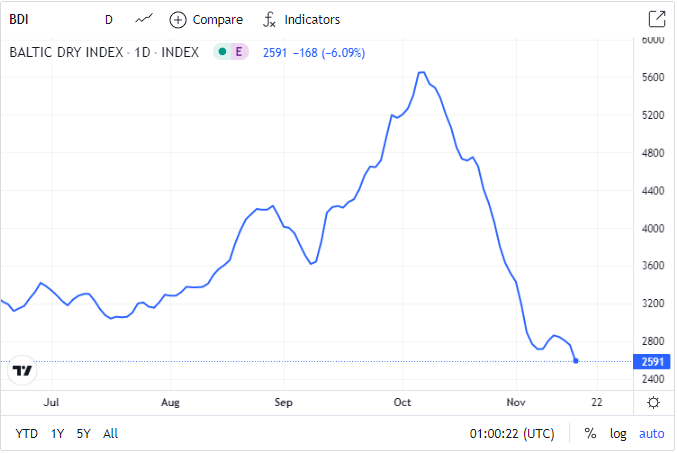 This is the Baltic Dry Index. What is that?
According to Investopedia:
The Baltic Exchange calculates the index by assessing multiple shipping rates across more than 20 routes for each of the BDI component vessels. Analyzing multiple geographic shipping paths for each index gives depth to the index's composite measurement. Members contact dry bulk shippers worldwide to gather their prices and they then calculate an average.1 The Baltic Exchange issues the BDI daily.
A change in the Baltic Dry Index can give investors insight into global supply and demand trends. Many consider a rising or contracting index to be a leading indicator of future economic growth. It's based on raw materials because the demand for them portends the future. These materials are bought to construct and sustain buildings and infrastructure, not at times when buyers have either an excess of materials or are no longer constructing buildings or manufacturing products.
It does not take a great deal of insight to conclude that chart is not optimistic when looking at what this monitors.
There is more bad news.
The chart isn't up to date. Today we saw another down day.

During the first week in October, the index was at 5680. It is now down to 2430, in about 5 weeks. That is quite a crash.
To view it on a longer term, here is what we see.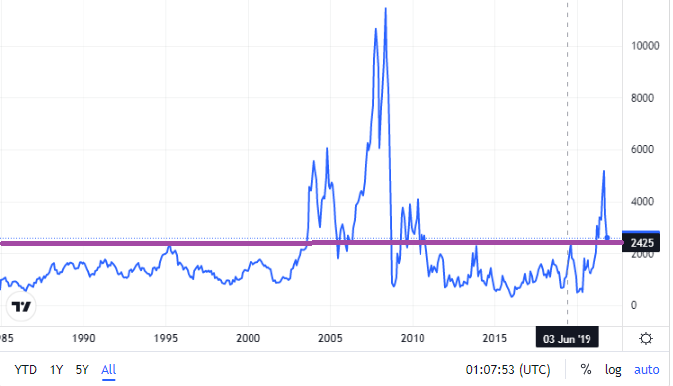 I drew a line to reflect about where the latest price is. This shows we are now back into the upper end of the long term range that we mostly operate at.
The question is that if the economy is on fire and demand is so strong, why are we see shipping costs around the world plummet? It makes you wonder what is truly going on.
China's Dilemma
It seems that the situation in China should not be overlooked. Their Q3 GDP came in rather weak, 4.9% as compared to 7.9% the quarter before. This is something people better get use to if the forecasts are right.
Beijing's squeeze on the real estate sector will linger into next year and beyond, a development many hadn't seen coming that has now prompted banks like Goldman Sachs Group Inc., Nomura Holdings Inc. and Barclays Plc to cut their growth forecasts in 2022 to below 5%.
Source
This is going to send commodity prices reeling if it comes to pass. China is the major consumer of most commodities, especially those related to construction. Countries like Australia are going to see their economic output harmed due to the fact that China is such a big consumer of their raw materials.
Then again, the action in Iron Ore is telling about the situation in China.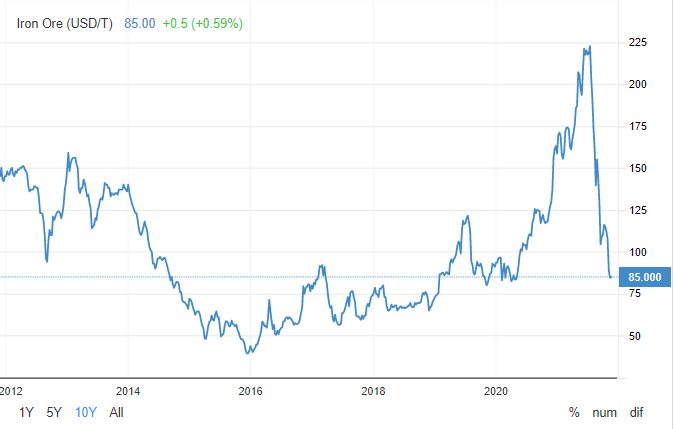 This is reflected in China's consumption.
China's iron ore imports fell 4.2% in October for a second straight month of decline, customs data showed on Sunday, as steel output curbs undermine demand for the raw material.
The world's top iron ore consumer imported 91.61 million tonnes of iron ore last month, down from 95.61 million in September, data from the General Administration of Customs showed.
Source
Perhaps this helps to explain some of why global shipping rates are dropping. If China is not importing as much raw materials, then they likely will not be exporting as much.
This is certainly going to take its toll on the economy.
---
If you found this article informative, please give an upvote and rehive.

gif by @doze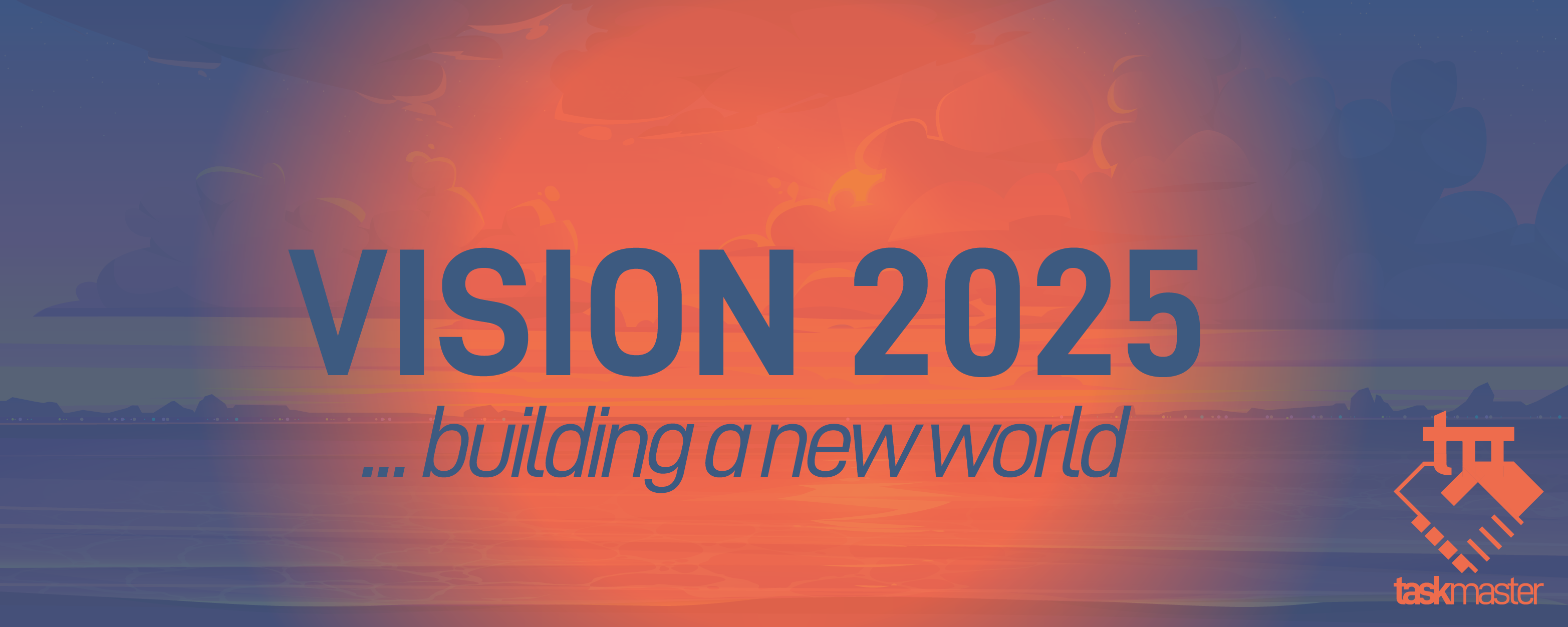 logo by @st8z
Posted Using LeoFinance Beta
---
---