EDS: 21.6% On An Income Token
Cryptocurrency is filled with ideas of Lambos and mooning. Speculation is the order of the day, every day. It really has turned into a casino.
However, amid the chaos of seeking 25x returns, it is often good to step back and remember some sound money management principles. Here is where we see those who keep growing their money from the ones who potentially lose it.
Income tokens are a great way to cool things down a little bit. Sure, we all want the mooning, and in bull markets that can happen. However, we know that at some point, the proverbial bear will return.
Even in something as boring as this, cryptocurrency can far outpace what is provided in the traditional system.

Source
For example, the EDS token is on Hive-Engine. It is an income token that was sold a while back to provide people with a steady, weekly return. Over time, the system is geared to increase the ROI.
What is fantastic about this is that it is a passive opportunity for the token holder.
The miners are doing even better. There are about 950 left and that ROI is presently 35% annually.
I bought 1,250 EDS tokens when they went on sale. They were 1 Hive apiece. Last week's payout was 5.195 Hive, an amount that equated to 21.6% on an annualized basis.
Will this make me rich?
Not at all. Nor is it designed to. I guess if I had a much bigger stack of income tokens, it could happen over time.
However, the idea is to get a steady flow of money coming in. Yes, there are still opportunities to chase the moon and Lambos. This is a more reserved play with part of the portfolio.
If we go speculation all the time, eventually the market will get us. Do not forget, its objective is to separate us from our money. There are pros out there in every asset class looking to feed upon others. They have more information, faster machines, and a knowledge that many of us do not. In some instances, they even have the game rigged in their favor.
Of course, this does not mean that massive profits are out. We all know there are winners to be found. Yet, when it comes to money management, sometimes we have to take some of those profits off the table.
The question is what do we do with the profits after we get them? Here, the decisions we make are key. If we roll all profits back into speculative opportunities, eventually there stands a chance to get bit.
On the other hand, if we take some of the profits and put them in income producing assets, whatever they might be, then we are providing ourselves with some cashflow.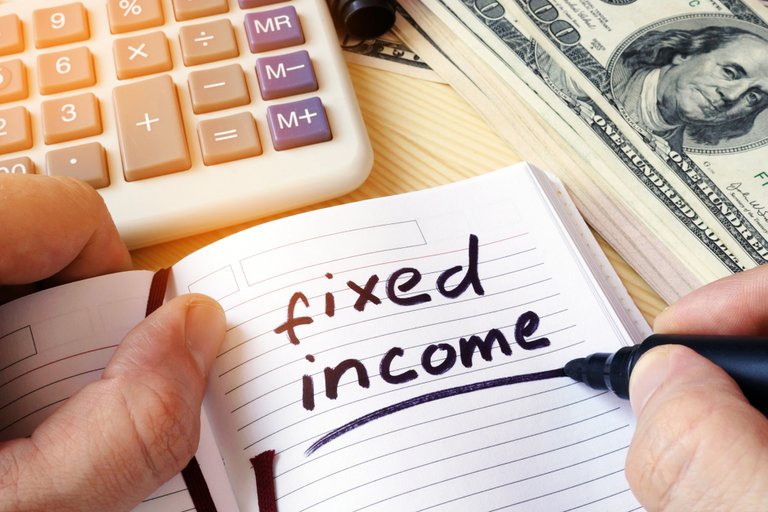 Source
The search for yield is always on. Traditionally, this is what made the bond market so attractive. People could put their money in something like US Treasuries to earn 8% or even 10%. No more. The return on that asset class is dog meat.
It is the same throughout the world. Many of the traditional mechanisms are not longer viable. From an income perspective, there is still real estate and perhaps some blue chip dividend stocks although it is likely that the price run up has killed the return on them.
Here we see where the crypto world is still in need of catching up. DeFi is mostly about speculation. This is the present mindset. To truly take over a majority of the financial activity, we need to have a lot of fixed income offerings. Over time, these will come as the industry matures.
In the meantime, Hive has its own income token that provides a weekly payout. The return is over 21% right now. This is not something that truly excites the wacky world of cryptocurrency but it is a return that would make many investors in the traditional financial arena drool.
With the tendency to always have the pedal to the metal, it is good to have some of our money in a position where we can fall back upon if need be.
It is not glamorous; it is not going to get the blood flowing; nor will it likely make one rich.
What it does do is provide a steady return, year in and year out.
This is the goal of income assets.
Posted Using LeoFinance Beta
---
---