Elon Musk With $5 Billion Worth Of Bitcoin?
Bitcoin has been on a run. As more companies names surface as owners of Bitcoin, the price keeps running higher. It appears that each leg up is the result of further validation of the asset by the caliber of company that enters the market.
Last month, some of the biggest news was the fact that Tesla announced it had made a purchase of $1.5 billion. This really changed the type of company buying into the asset since before that, it was mostly Wall Street/Financial companies.
Tesla shifted the focus to the technology arena. Its entry started the speculation that other tech companies such as Apple would enter the mix. Thus far, nobody of note has really entered since Tesla, at least publicly.
Of course, there is no need to announce the position, especially if it is not a public company. Here we see there might be more entities owning Bitcoin that have not come out and announced it.
In fact, there is one money manager who thinks that already happened.
According to a Tweet he sent out, he believes that Tesla's purchase of Bitcoin was not the only buy from that family.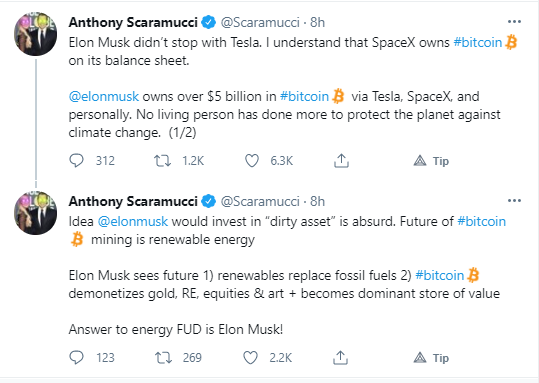 Scaramucci believes that SpaceX and Musk himself own Bitcoin. He puts the figure at $5 billion in total.
There is nothing that cites where he gets this information from.
However, he does bring up an extremely valid point. If Bitcoin is such a negative to the environment since it consumes so much electricity, why would the #1 fighter for climate change protection be investing in it?
Certainly, when it comes to this situation, few will argue that Musk is one who took the problem head on. Who has done more in this area than him?
Yet here he is investing in Bitcoin. We know for a fact that Tesla owns it since it required disclosure of that. Does anyone think this would have occurred without Musk's permission? Of course not.
While Scaramucci might be pulling the rest out of his hind end, there is a change that he is spot on. After all, if Bitcoin was good for Tesla, why not for SpaceX. There is one difference between the two though: how much of a reserve fund does SpaceX really have. The company is not believed to be cash positive. In fact, they keep raising funds to keep operations going.
As for Muck himself, there is no doubt he could get himself some Bitcoin with the bank he has. Even if he just used the money he got from the California properties he unloaded last year, he would be one of Bitcoin's larger holders as an individual.
Source
There is no doubt that there are some big names in Bitcoin who are, thus far, undisclosed. After all, not all individuals or even companies reveal what they do. Public companies end up making this information public but those that are not required by law to do so usually will not.
With all the money that was flowing into the arena, and reports like Morgan Stanley starting to offer funds to their wealthy clients, we know there has to be some household names who are into Bitcoin.
The debate about Bitcoin being a "dirty asset" creates an interesting situation for many clean energy advocates. For this reason, coming out publicly might not be something that do fore fear of being attacked for supporting such an "energy hog".
Of course, the claim is being refuted as miners keep moving their rigs into those areas that offer the cheapest form of energy, usually those with cool temperatures and renewable energy.
Nevertheless, the accusations continue.
Perhaps Musk sees Bitcoin as a store of value that is getting more energy efficient while also replacing traditional stores of value like gold and real estate, which require a lot more energy.
Or maybe simply Elon does not care. He saw an opportunity to double his money and, based upon reports where Tesla bought, the price is up roughly 80%.
If SpaceX or he personally owns some, then his gains are going to be larger.
---
If you found this article informative, please give an upvote and rehive.

gif by @doze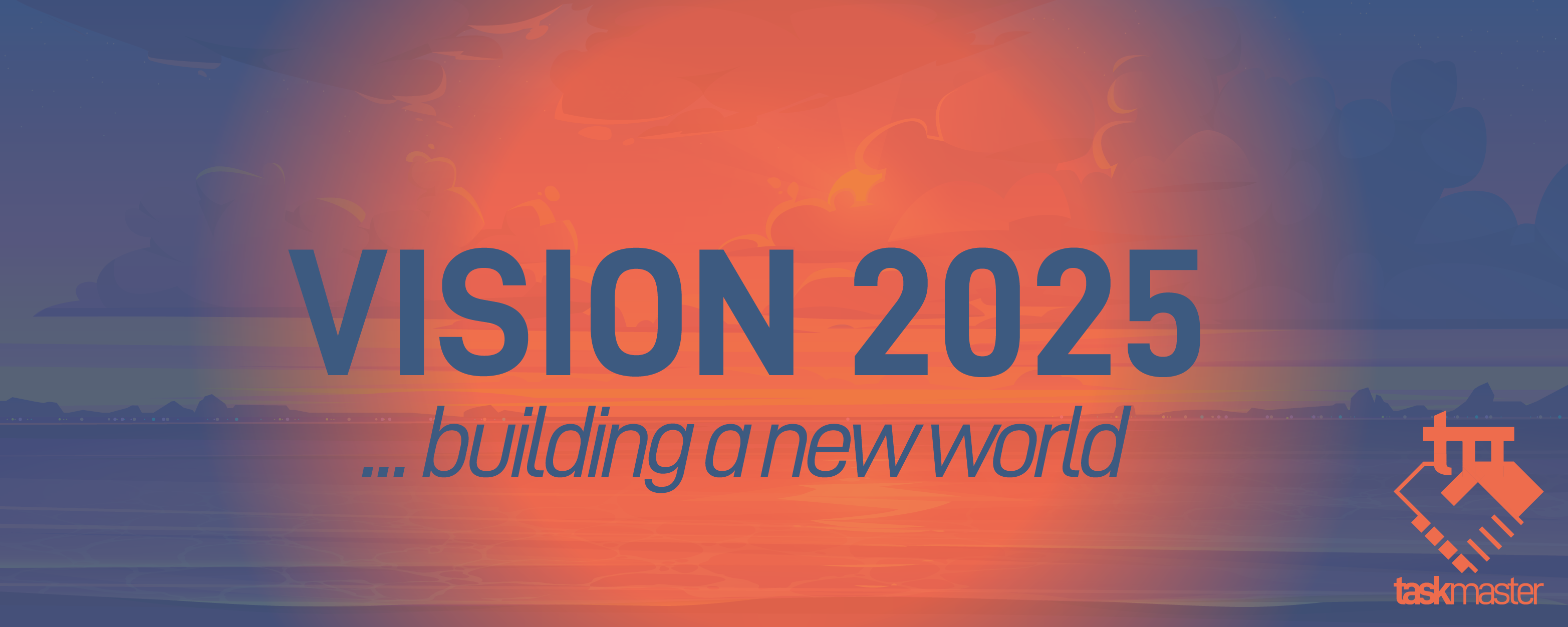 logo by @st8z
Posted Using LeoFinance Beta
---
---