Hive Price Running And What It Means
I figured I would do a post about the price of Hive because, well I never post about the price of Hive.
Everyone is going apesh*t with excitement. Hive is running up the charts. Finally people can believe in it.
Actually, this is wrong. Those who require the market to validate their beliefs, long-term, are going to lose money. Markets are funny animals, with minds of their own. Do not try to figure them out, they are illogical beings.
That said, those who can get the essence of where things are going can make a lot of money. Those tend to be traders. For the investor, finding quality projects that you can believe in is what is important.
So let us take a look at what is going on.
What Is Hive Going To Do?
The truth is nobody has any idea. Right now, the price is on a nice run.
Here is what it looks like according to Coingecko as these words are written.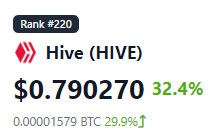 That is very impressive. So where are we going from here? Will we see a dollar or will the price head back into the 50 cent range?
The answer is yes. Either scenario is equally as viable. Perhaps this is a breakout and the price keeps running. Or it could be a fakeout and a retraction in price might be in the works.
Unfortunately, tomorrow is a new day and things can change quickly. For that reason, enjoy the run while it lasts.
Let us look at a 90 day chart.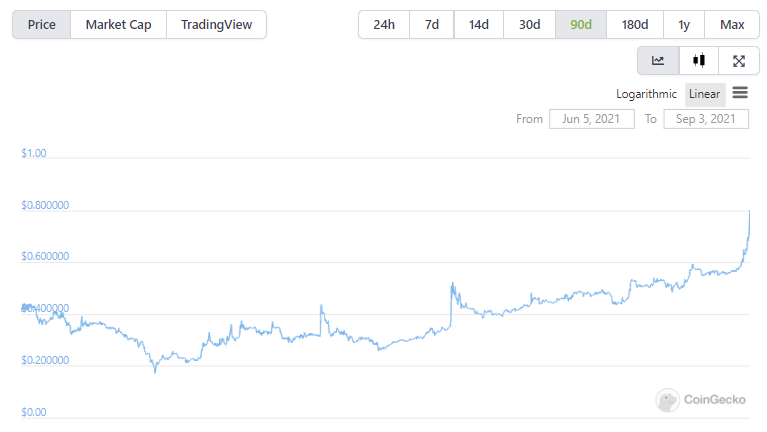 This shows the moves over the past few months. Notice how it is up and down. Even in the upward trend, there were pullbacks. That is the nature of markets. They never head straight in one direction. Even in the downward moves, there are bounces up.
Therefore, even if Hive is progressing to all time highs, we are going to see pullbacks along the way.
Price Is What You Pay, Value Is What You Get
This was a phrase that is repeatedly uttered by Warren Buffett. He is known for his search for value.
Chasing things based upon price is a fast way to lose money. Certainly experienced traders can play the waves. However, from a long-term perspective, if the value is not there, any price is an overpay.
What this means is that I do not need to look at the market for validation of my decision to be "all in" on Hive. My appraisal of the situation is all I need to be confident in my decision. As long as the other metrics were still in alignment with my overall view is, then we could keep progressing.
Much of my writing focuses upon development, larger trends and comparisons within the industry. These are the barometers that I am going by. Price is neither a confirmation or a disincentive for what I think.
It honestly have no bearing.
My presumption is that the market will wake up sooner or later, although my bet is later. Undiscovered gems can remain hidden for a long time. In the technology world, this is often an advantage. Keep progressing forward while nobody else is paying attention.
Dream About Higher Levels
Certainly it is fun to dream about higher levels and the price of Hive going to the moon. Personally I do not consider this a fruitless exercise because I believe it will happen at some point.
The advantage I see with Hive is the fact that it is not a token that gets the hype, i.e. pump. Many want this but it is unhealthy. In the end, the usual dump follows.
Instead, Hive is going to run based upon what is taking place with the development and activity. We are seeing a lot of impact from @splinterlands. Is this what is causing the run? There is no way to tell.
However, when we look at some of the projects that are being developed, it is easy to see how we can end up with a number of applications or games doing the same thing. It will take some time just like it did with Splinterlands but we will get there.
So are we heading for 20? $50? $100? Only time will tell. What we do know is that if more projects get rolled out that are based upon decentralization and distribution, then we will see adoption taking place.
It is a grind at the moment. This is the phase we are in. However, there will come a point where development is happening at such a pace that we cannot keep up. There will be a lot of things feeding into Hive.
Therefore, keep dreaming of much higher prices. The Age of Abundance is upon us and we are going to see a lot of wealth generated here.
For now, enjoy the run. We will see where things go from here.
---
If you found this article informative, please give an upvote and rehive.

gif by @doze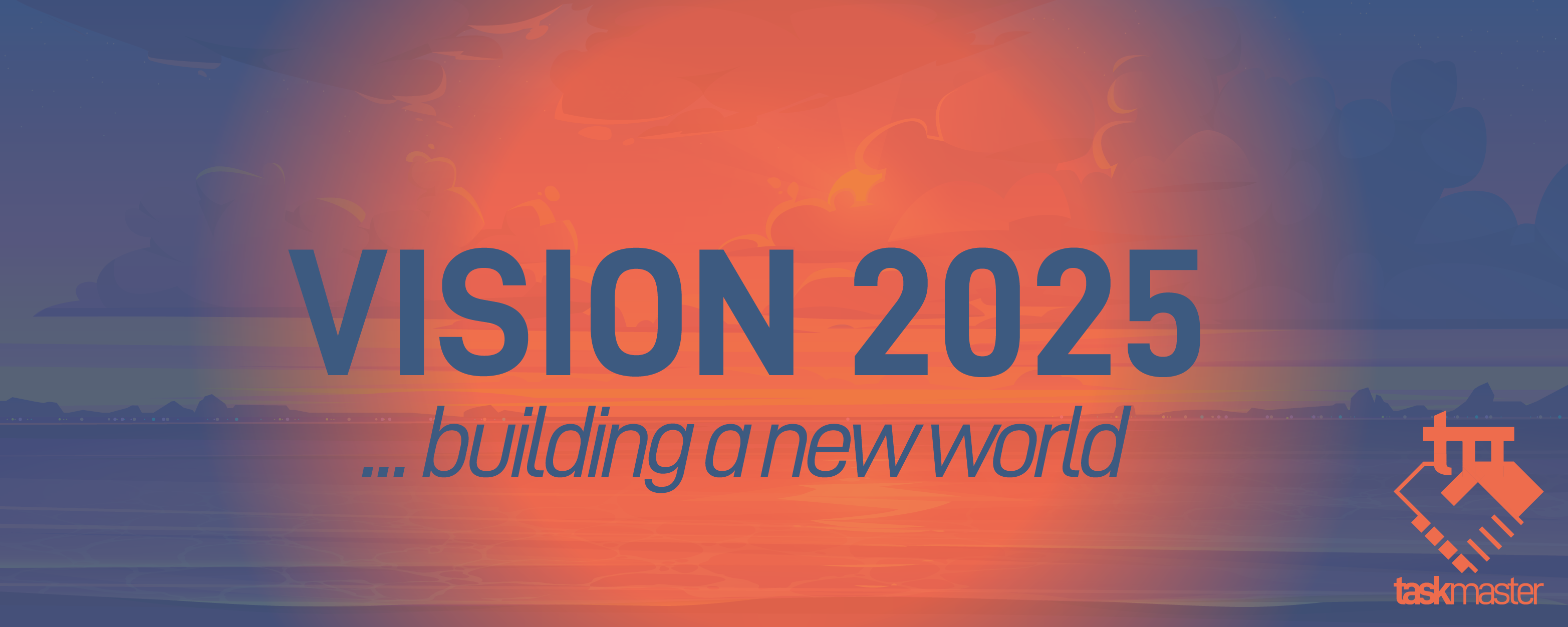 logo by @st8z
Posted Using LeoFinance Beta
---
---