LeoGlossary: The Linking Model And How It All Flows

Before getting started I am going to ask forgiveness on my artwork. Not exactly my forte.
LeoGlossary is expanding. Just today, I added three more pages, each about 800 words. Those are pack full of links to other LeoGlossary pages.
In this post, we are going to cover the main idea behind LeoGlossary's development and where the focus is. Hopefully, readers will see the logic used to try and make this a central part of Leofinance's future.
Before going any further, I will state this is a long term project. There is really no point in judging the project at this moment since it is only 6 months old. I figure it will take a good 3-4 years before we can start to see the results desired.
The Model
In terms of the focus with links, the model we are using is from Wikipedia. Over the last few months, in a number of articles, I detailed how Wikipedia is the master of links. When you run a page through the link counters, you come up with 2,000 internal links. This is only what Wikipedia links to themselves.
When it comes to second level links, which will be explained in a moment, this number gets sick. By the third level, it is insane.
From this perspective it is easy to see why Wikipedia is usually first page ranking in most searches.
Web Crawler
Another topic to mention is the web crawler (or spider). This is the bot the search engines send out. The Internet is built upon hyperlinks (linking). Thus, the more the bot bounces around a website, the better.
Of course, there are parameters. Simply linking everything together or link spamming isnt going to cut it. The engines do take into account things such as relevance. For this reason, the genre of the material is important.
So keep this in your mind as you are reading this because it is part of the imagery I want to convey.
Focus Upon What You Can
Certainly we all know links from highly ranked sites is ideal. All of us would love to have Leofinance (or LeoGlossary pages) tied to CNN, Cointelegraph, or even PBS. The reality is that we can do nothing about this.
The same goes for most external links. Sure, we can post stuff on social media like Twitter and Facebook. That helps but it considered low volume traffic. Hence, until one of the cryptocurrency media sites wants to do a story on LeoGlossary, we will focus upon what we can affect.
Back Links Versus Outgoing Links
Again, this article is to provide a visual of how we are progressing. For that reason some of the terminology might not be 100% accurate but will convey the point.
A back link, for our purposes, is any link that directs the spider to a LeoGlossary page. This is mostly internal (i.e. Leofinance or on Hive) as opposed to external. Perhaps there might be a non-Hive blog or two that uses LeoGlossary but that is about it.
The outgoing links are from the LeoGlossary page. This basically sends the crawler out from the page, mostly to other LeoGlossary pages.
So we establish the focus upon the spider entering LeoGlossary and then exiting.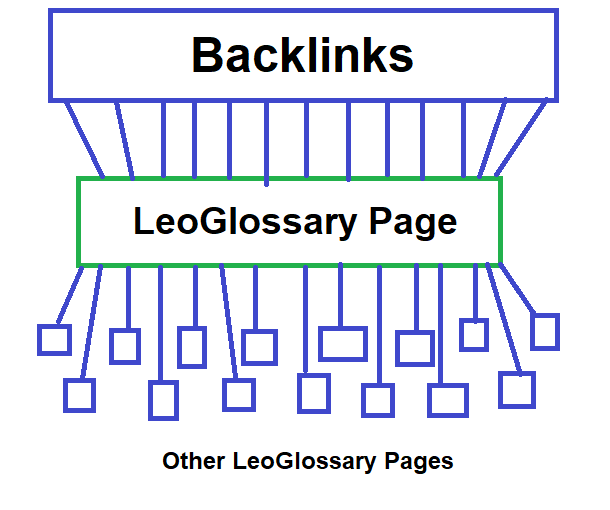 This diagram shows the basic essence of what we are referring to. Backlinks includes all the areas a specific LeoGlossary page (link) is located. The more of these we can create by using the links, the better. In short, adding more pages can have a big impact.
It is where community involved is helpful.
A Numbers Game
This is simply turning into a numbers game.
In my modeling, I use a pyramid system to consider the impact. Here is another diagram showing the flow of things.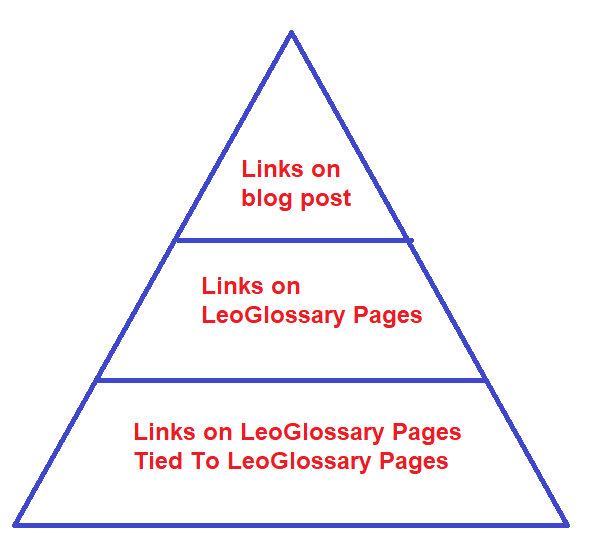 It is best described by applying some numbers this diagram.
Let us start with the links on a blog post. For our example, we will presume there are 5. That means there are 5 LeoGlossary URLs (links) in the post. That means the spider is sent to 5 LeoGlossary pages.
Now we have to look at the individual LeoGlossary pages. Here is where we count up the links on each page. For our purposes, let us go with 10 per page or 50. That means the outgoing links, the exiting from the LeoGlossary pages will send the crawler in 50 different directions.
Here is where we are on the second level. If we go with the same 10 per page average, the spider will exit these pages and head in 500 different directions.
Now you can see one of the reasons why Wikipedia is king. By the time its gets to the second level, there are 4 million paths the crawler is sent on. That is just one page. The enire database houses millions of pages.
Exponential Growth
That said, all is not lost. As the LeoGlossary database grows, more pages usually means more links. Here is where things can get a bit crazy.
We will start with the first diagram. Let us suppose there are 1,000 backlinks to a LeoGlossary page. This means the bot is getting sent to that page 1,000 times. If the page has 50 links on it, the outgoing becomes 50,000 (50 x 1,000). However, what happens if the page is updated, and 10 more links are added? Suddenly there are 60 links on the page, with 1,000 backlinks, equating to 60,000 on the outdoing. Since the 1,000 backlinks were already in place, 10 links to the page has an impact of 10,000.
Now is a good time to state that we have some pages that are over 200 links on them. As they are added to, i.e. superpages, the links keep growing. We are often having to build other pages that define terms on the original page. That is how it keeps expanding.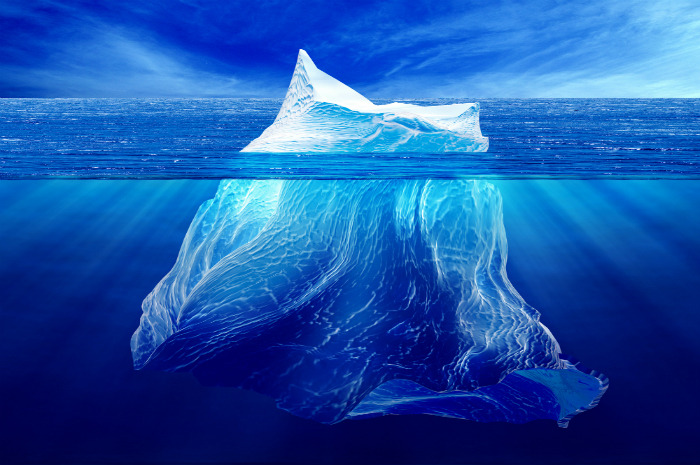 Source
Building An Iceberg
Another way of thinking about this is the proverbial iceberg and the Titanic. In this situation, LeoGlossary is the icerberg and Google's spider the Titantic. Our goal is to make LeoGlossary so large that the spider keeps running into it. Again, it would be great if the mainstream crypto media sent the ship our way. Alas, that isn't happening.
What we can do is once it finds us to keep having it run into LeoGlossary pages. Since we have a no control over the ranking of pages feeding into us, we have to take a different approach.
For this to work, the second layer needs to fill in. The number to get noticed likely is in the billions. That is why this is a long term project. It is going to take thousands of backlinks coupled with pages that have hundreds of links on the outgoing side.
Here is the link count for cryptocurrency:

Each time it is posted, it has 261 links to Leofinance pages. Obviously, we want this in posts that are related to cryptocurrency. This is where relevance enters. Putting this on a page about photography will not help.
In Conclusion
Yes we can talk about SEO and page optimization. Certainly, we can focus upon keywords. The challenge with all that is we have little control over most of it. The page design of Leofinance is not well optimized. Therefore, Leofinance ranking is penalized.
At the same time, we can try to use tactics that many deem to work. However, how many of the page optimizers have content that is highly ranking in significant categories? The reality is few do.
With this approach, we are giving Google ultimately what it wants: expansive and relevant content. We seek to keep adding depth to LeoGlossary to ensure that it is relevant. Many of the pages are minimal since they are definition pages. However, each month, more pages with some meat are being added. The three added today are an example of that.
We are also constantly updating some of the pages, giving them a refresh. This is something else that the search engines like because it means content is likely current.
What You Can Do
There are two things that the community can do. The first is to add the links in your articles and comments. As the diagrams show, more coming into each LeoGlossary page helps on the outgoing. This is aided as the different pages are updated and expanded.
If you are interested in helping out the project, content me via discord. We can use people who are willing to help add to the LeoGlossary database.
Finally, we have a daily post under @leomarkettalk where people can drop suggestion and get help if needed. I also drop updates in there throughout the day.
---
If you found this article informative, please give an upvote and rehive.

gif by @doze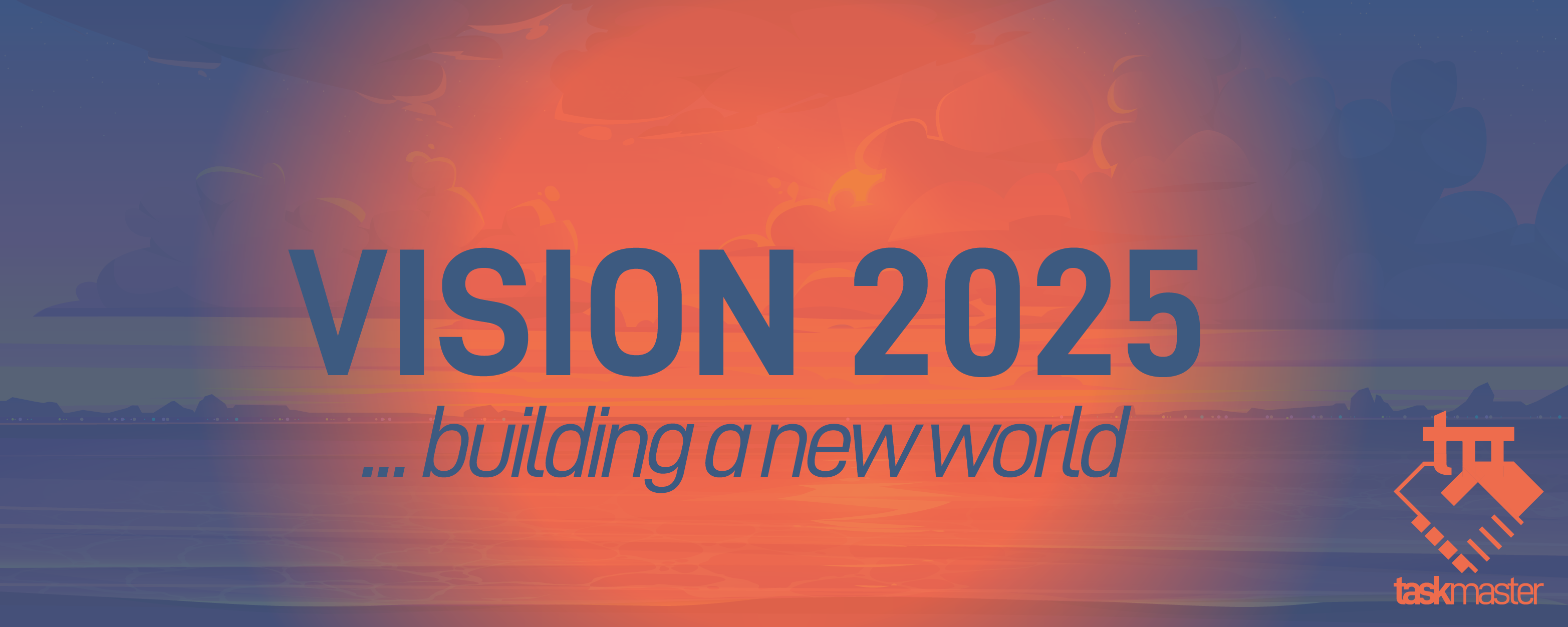 logo by @st8z
Posted Using LeoFinance Beta
---
---