LeoGlossary Update And Some Interesting Facts
There was a video that was done giving everyone an update on LeoGlossary.
Unfortunately, due to a serve crash with 3Speak, it appears the video is going to be locked in the encoding stage for a while. Hopefully the node will be fixed shortly.
In the meantime, I will write some things up plus give a preview of a post planned for later in the week.
Recap
@leoglossary has almost 1,800 posts. This means we are to the point where there are over 1,700 terms defined. Each has its own unique URL, making it a separate webpage. There writeups range from a few words to full posts containing more than 1,000 words. Over time, we keep adding more of both.
The focus continues to be adding depth to posts, more terms, along with lists and other things to help sort the information. This is one big advantage of LeoGlossary: over time, we can add more pages that contain information already posted. This is one of the things Wikipedia does very well. It has a lot of pages that contain lists, with the links being throughout those pages.
Insurance Glossary
This week, the completion (at least for now) of the Insurance Glossary took place. This can be found on the Main Menu page along with a vareity of other links.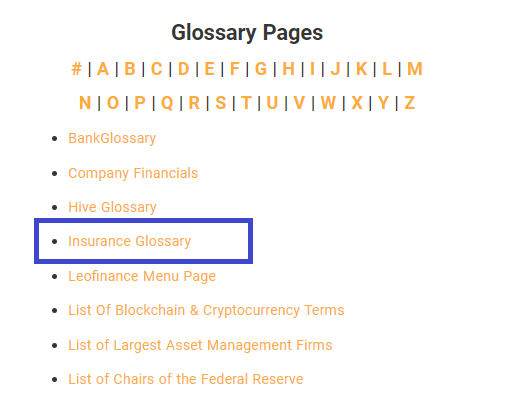 Hive Glossary
This is an important development which will be done this week.
Hive Glossary is a variety of terms related to Hive. Some are general blockchain and cryptocurrency such as Delegate Proof of Stake while others are specific to Hive. The idea is to have a central repository where people can get their Hive related terms.
The goal is to have this completed this week and then deepen some of the write ups. Either way, most of the main terms are already on there and can be used.
This is one of the glossaries that most everyone on Hive should use. The terms are in almost every post we see.
SplinterGlossary
Here is one of the mainstays of LeoGlossary. @gadrian is doing a terrific job at mapping out the different terms related to Splinterlands and filling them in. It has to be the most robust Splinterlands glossary there is.
Again, we have a lot written about the game on Leofinance. SplinterGlossary should be something that all who create content in this realm should use.
Financials
This is going to be one of the main areas of focus this week. Leofinance is a financial site, at least in part. One of the keys is to have information investors looks for. On this point, financial data is crucial.
It took a while to figure out the most efficient way to do this in terms of time. I think there is a system in place which covers it. This is still a time consuming process but it is vital.
So far we have about a dozen corporations under the Company Financials section. The data in there includes revenues, net income, gross profit, EPS, and operating income. It is broken down both annually and quarterly, starting in 2009.
The first goal is to get all the firms listed on the Dow Jones and then work on the S&P500.
It would be good to use these links whenever you mention a company such as Apple, Amazon, or Microsoft. As the list grows, we will cover most of the major corporations.
Keep Using The Links In Your Articles
We have to remember that a lot of what we discuss is new to people. Cryptocurrency is still novel to most. If they come across one of our articles, words we take for granted like Proof of Work might go over the head of the readers. This is where the links come in handy. We can really add to the knowledge available in our articles by utilizing them.
This also helps the internal links for the Leofinance site. If you will notice, all terms are using the Leofinance.io frontend. This is to help the traffic over time.
Here is what the 90 day traffic looks like for LeoGlossary.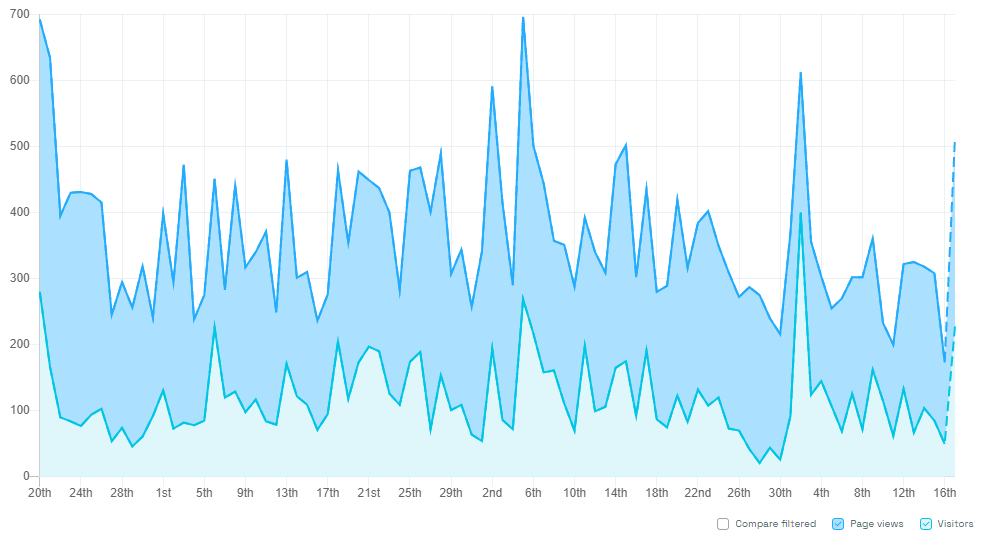 Let us know your thoughts in the comment section below.
---
If you found this article informative, please give an upvote and rehive.

gif by @doze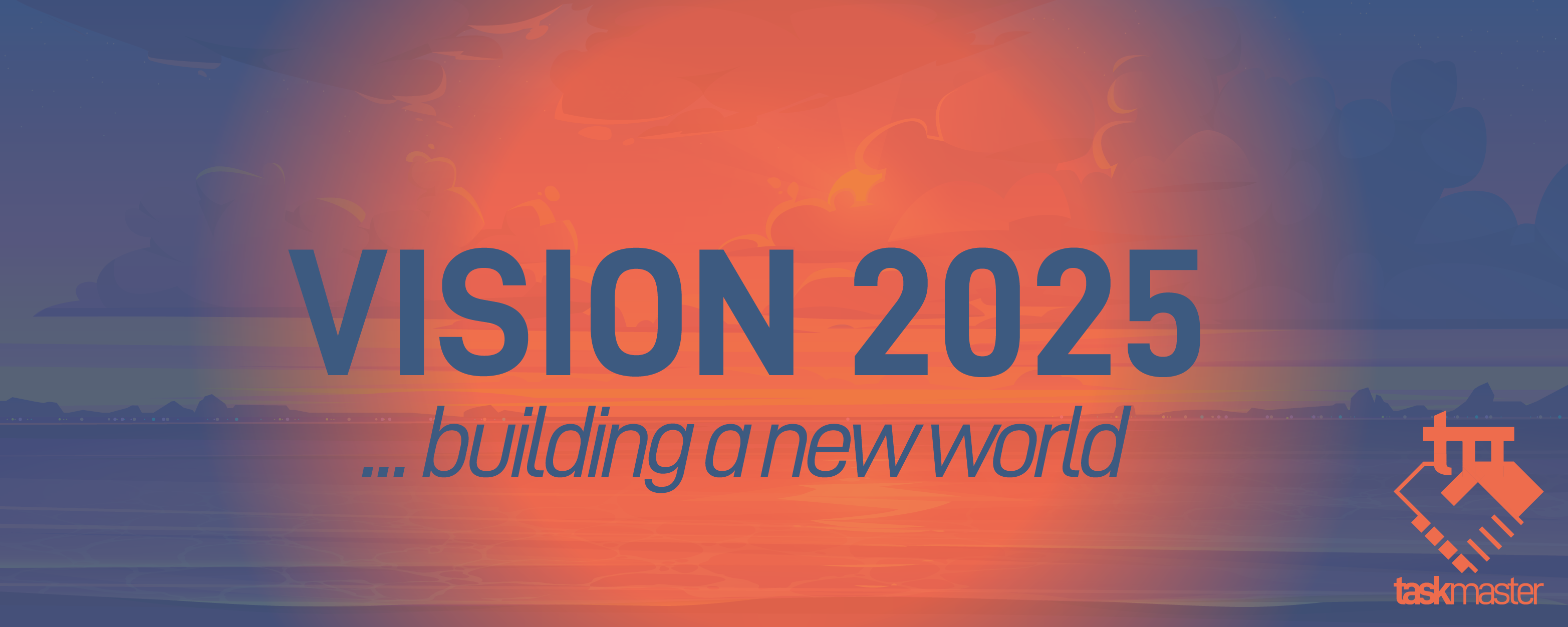 logo by @st8z
Posted Using LeoFinance Beta
---
---