No The USD Is Not Going To Crash
There are many misleading ideas in cryptocurrency. The problem is a lot of this comes from the goldbug world and was embraced by the Bitcoin Maximalists. Unfortunately, a lot of what is espoused is not based upon what truly takes place. In fact, it is enough to make you wonder if people actually understand how things work.
Obviously they do not or they would not make such claims.
One of them is this notion that the USD is going to collapse. This is far from what is actually going to take place.
To understand what is going on, we can start by getting a long-term view of the DXY.
Here is what the 50 year chart looks like.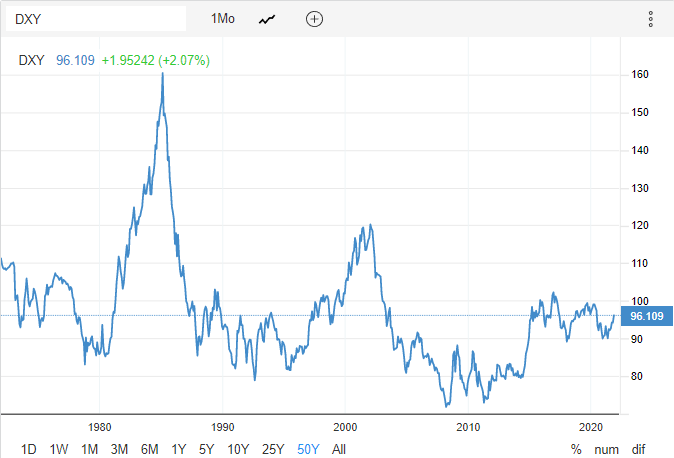 As we can see, the Dollar goes through long period of range trading. At present, we are moving sideways, something we did for the last 6 years. This is part for the course.
However, please note that we are at the same level as we were at late 1970s and much of the 1990s. Does this seem like something that is in a crashing pattern?
We are also a leg higher as compared to where we were from the Great Financial Collapse up to 2014. At that time, the Dollar legged up and started its trading in this range.
A Liquidity Crisis In The USD
Why do people proclaim the USD is going to crash? What is the driver behind this. Basically, they do not understand the reality of the situation.
There is a liquidity crisis in the USD. To put it another way, there are not enough Dollars in the global economy (or the US for that matter). This goes counter to what many are proclaiming.
But how can that be? Arent the "printing presses going brrr"?
Here is where people show that complete misunderstanding of how things work. This is going to be a statement that most do not seem to grasp.
Neither the US Government (Treasury) nor the Federal Reserve create Dollars.
This is the misleading foundation that so many build their entire economic understanding upon. They believe that "government" money is created by the government or central bank. This is not the case.
In fact, what the Fed "prints" is not legal tender. Thus, we are not seeing a massive expansion of the money supply (which is different from the monetary base). The fancy charts that people post online regarding the M2 is the monetary base. It is not the USD.
Since we are not seeing Dollars created, there is a shortage of them, especially as Congressional stimulus ends up pulling more USD on-shore. This has left the global economy with a shortage of USD.
This is a situation that started during the GFC and has not eased up.
Supply And Demand
We know the supply of the USD is suffering simply by looking at the conversion of US bonds by foreign entities. Countries do this when they need Dollars since there is no other way to accumulate them.
It is best to keep in mind there is an entire market that developed over the last 70 years that is based upon off-shore USD. There is a deposit and loan market that exists outside the sights of the Federal Reserve. In fact, they have no idea what is in there. Honestly, nobody is quite sure how big this is. What is known is that 90% of all international transactions go through this system and it is worth hundreds of trillions of dollars.
Thus, we know the demand for Dollars is there. It is also why a collapse in the USD will not happen. This entire system is based upon that and it is in short supply. That means, when a crisis hits, demand for the USD is going to skyrocket. We know the situation is worse compared to even 20 months ago due to trillions in spending by the US Government.
Each auction the Fed holds selling Treasuries pulls more USD into the domestic system, something that is sorely needed in the International system.
The challenge comes with the Dollar inching higher, debt in this market becomes harder to service. With a shortage of supply, the risk is that we see a major short squeeze as debt starts to roll over and more collateral is required. Where is that going to come from?
Simply put, people are going to have to put up more of their native currency (assets) to satisfy the collateral requirements. This creates a system that feeds upon itself since this pushes the prices higher, requiring more collateral.
Put enough debt instruments in this position and you could see a major short squeeze.
Like most things, what is pulling the purse strings is not what people generally think. The Fed is not on top of things like they want to project. In fact, their actions are dwarfed by the off-shore market.
---
If you found this article informative, please give an upvote and rehive.

gif by @doze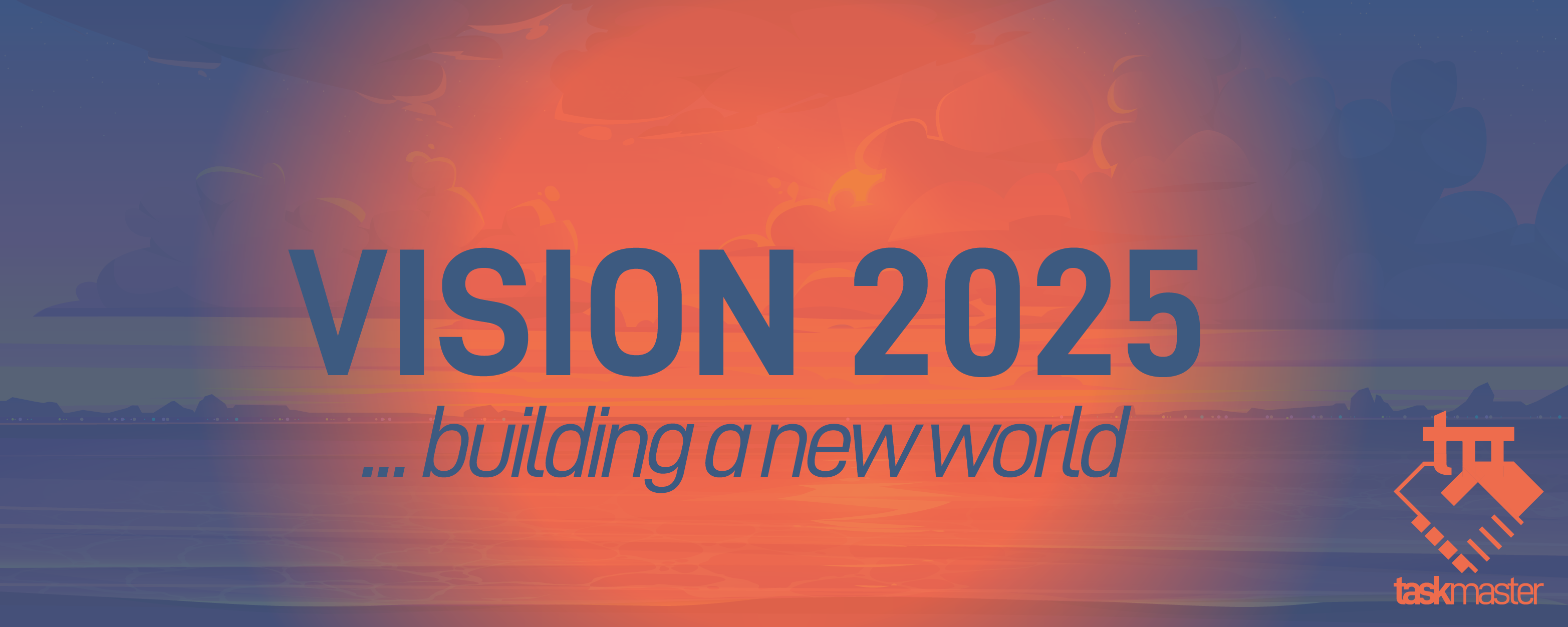 logo by @st8z
Posted Using LeoFinance Beta
---
---