Report: EVs TCO Less Than ICE - This Is How Disruption Occurs
Before going into this, we have to cover a disclaimer. I have not read through the entire report nor do I delve into the outfit that put it out. With "studies" like these, they often can be slanted to a particular outcome.
That said, even if that is the case, which I have no idea if it is, we are going to see this outcome at some point soon.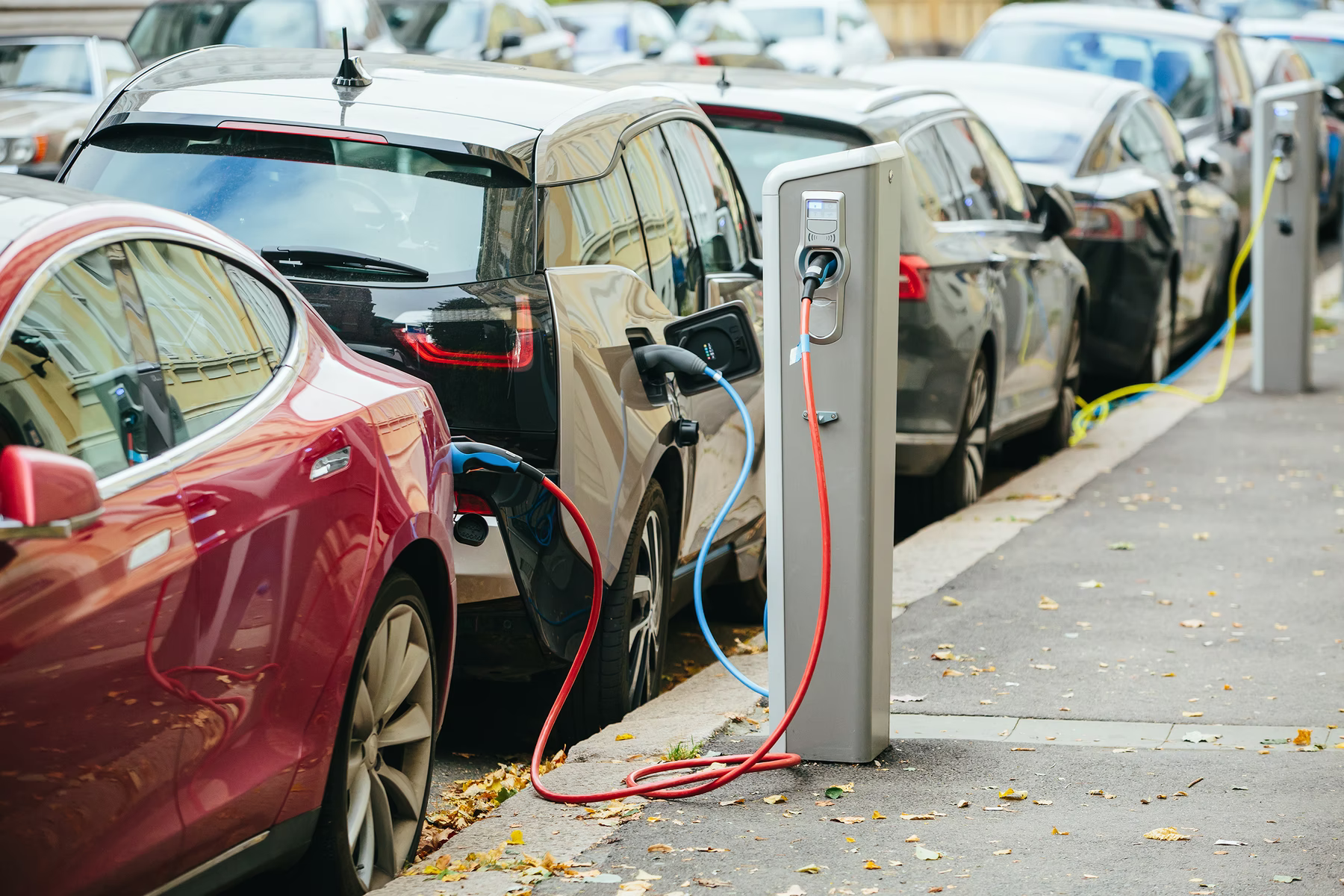 Source
EVs Less Expensive Than Internal Combustion Engine
Imagine a time when Electric Vehicles (EVs) are less expensive than gas or diesel vehicles. While some are making the claim of parity, it is not here yet.
There are a couple factors:
The volume of EV production is such that, when looking at demand, prices are driven up. Since so few are available, manufacturers can raise prices a lot easier than ICE vehicles.

Battery cost are still too high. This accounts for a significant percentage of the purchase price.
Hence, we have the situation where the upfront cost of an EV is still a fair bit higher than a comparable gas vehicle. That means buyers are paying a premium to drive an EV.
Fortunately, this situation is being worked upon. On the production front, scaling is taking place. The leader, Tesla, is about to bring on two huge factories that will likely quadruple their max output capacity. At the same time, they are spending $140 million to build out another line in their China facility.
Not to be overlooked is the fact that the legacy automakers are looking at dumping tens of billions (each) into the conversion/building of factories for EV production. In other words, this shortage of vehicles will abate over the next half decade.
The second factor was established more than a decade ago and is still in play. Here is a chart about the cost of Lithium batteries.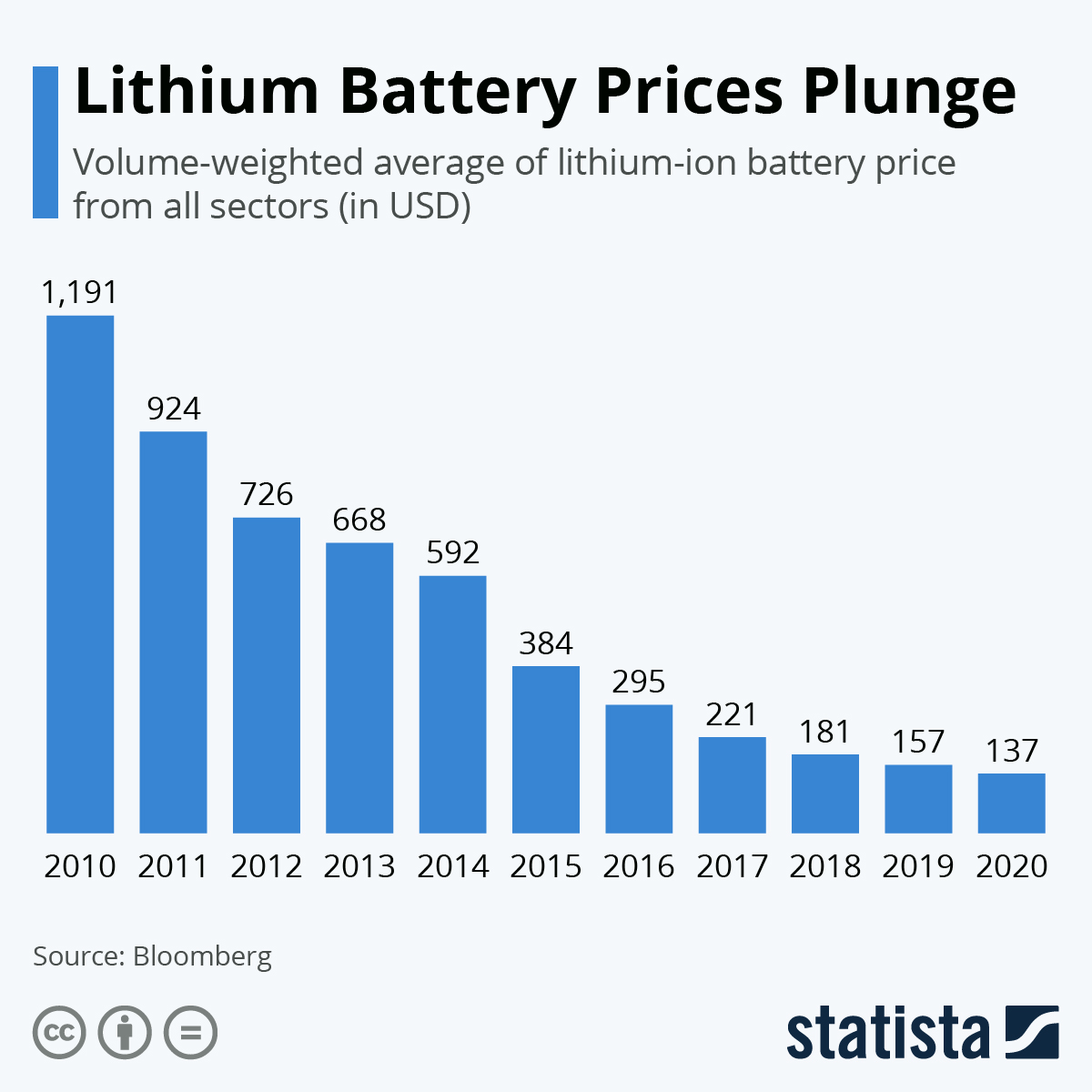 Source
For 2021, we saw another lower number:
Lithium-ion battery pack prices averaged $132 per kwh in 2021—down from $140 per kwh in 2020—and $101 per kwh on a cell basis, the report said.
Source
Supply chain shortages could cause a bump over the next year or two as companies adjust. Of course, there is a push to transition to more cost effective batteries with come makers looking at LFP batteries.
Here we have some conjecture but there is no reason why battery prices should not continue heading down over the next half decade. There is incentive all around to achieve this end. For this reason, we can expect the purchase price of EVs to drop lower than their ICE counterparts in the next few years.
Total Cost of Ownership
This is an area that many are asserting that EVs are already cheaper. When look at total cost of ownership, purchase price is only one factor. The rest of the cost associated with the vehicle's operation over the life of the car is factored in.
Analysis from Atlas Public Policy says that we are seeing the TCO of EVs coming in lower than many popular ICE vehicles.
The analysis finds the total cost of owning the forthcoming electric version the Ford F-150 (the F150 Lightning) is 17 percent lower than the gas-powered version, the cost of the electric Volkswagen ID.4, an SUV, is 15 percent less than the Honda CRV, a Tesla Model 3 costs almost 5 percent less than a similar Lexus, and the Chevy Bolt costs 6 percent less than a Toyota Corolla.
While not knowing how accurate this is, it makes sense. Most vehicles require gas, oil changes, and assorted maintenance. Much of this is eliminated with EVs. Naturally, there is no gas or oil although it does require charging. Here we can see the potential for manipulation so we have to be careful. Plus we tend to see a wide range in electricity pricing (although the same is true of gas prices) depending upon the area.
What we do know is EVs require a lot less maintenance. In fact, this is one of the reasons people believe car dealers are not pushing them. After sale service revenue is enormous for these companies. These are not in any great rush to give that up.
Nevertheless, regardless of whether this is true at this moment, it will take place in the next couple years. While price parity on the purchase might be a bit further down the road, TCO is much nearer. Even a 10% reduction in purchase price due to battery costs decreasing could have a big impact.
Ultimately, this is how an industry gets obliterated. While it is still the automotive industry, it is completely changing. Just ask Nokia how the mobile phone industry changed once Apple entered. This could be happening to some of the legacy automakers.
The next 10 years will see a radical transformation in the automobile industry. We are going to see a large percentage of the cars on the road becoming electric. This is a certainty.
What impact that has on the different players in the industry remains to be seen. We have a front row seat at watching what carnage is going to be created.
---
If you found this article informative, please give an upvote and rehive.

gif by @doze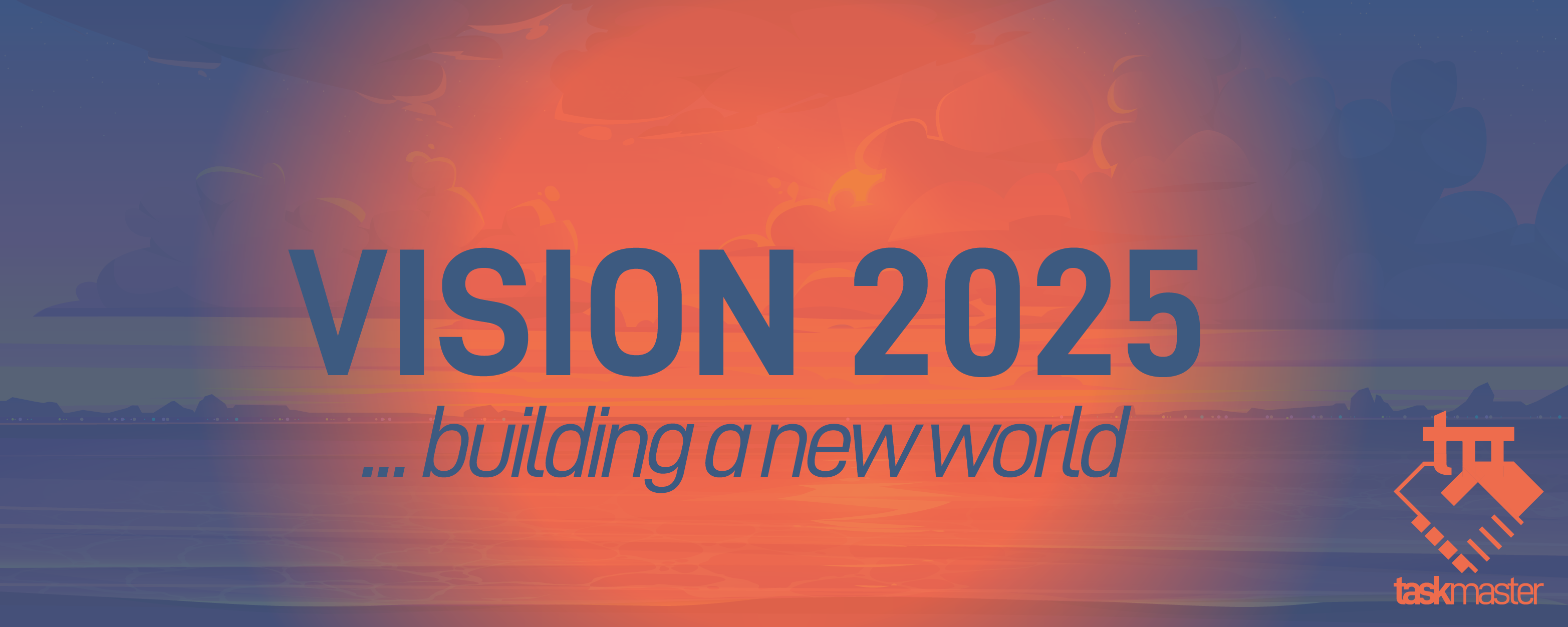 logo by @st8z
Posted Using LeoFinance Beta
---
---