The Value Of Comments: Big Upvotes
We are going to keep beating the dead horse until it rises to life. However, now we have some evidence of what is possible.
For months we discussed how people need to start making more comments as a means of getting ahead. Engagement is what social media is truly about. This is something people overlook when starting on Hive. For some reason they feel that they "deserve" upvotes without any effort other than writing a post.
This is not how things work.
In spite of the continued brow beating, it seems that, other than a handful on here, most are overlooking this valuable tool for success on Hive. For that reason, let us take an example of what happened today.
The @leofinance account put out a post. This was the much anticipated first part of the White Book. Over the next couple weeks, we will see a lot more released. Nevertheless, this was the first installment.
Upvote Gold Mine
What happens when you make comments? Sometimes you get extremely lucky. Naturally, what we saw does not happen all the time but here is what things look like as of now.
Take a look at some of these rewards: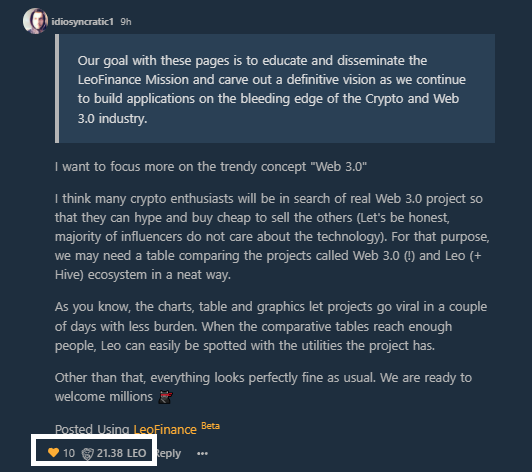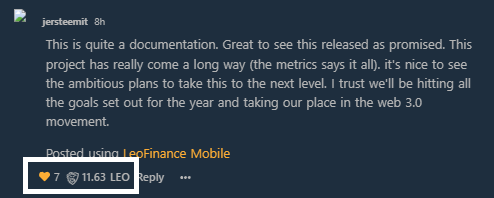 There were 9 top line comments that were upvoted for more than 5 LEO. We have another batch that are over 2 LEO. The authors get 50% of the LEO tied to these comments. Of course, this does not include whatever Hive is tied to the upvotes. That is also a 50/50 split.
Can we count on @onealfa going through and upvotes at a hefty amount on each article? Of course not. But as this shows, it can happen.
Sometimes it pays to be lucky. And luck starts with getting some comments up that can be voted.
Here is another example, not related to this post.
Earlier I was going and doing some curation for @lbi-token. My browser reset the defaults on the post and comment upvotes. Thus, what I had set was deleted and went back to 100%. As you can guess, I started curating and hit the first comment with 100%. It is worth around 29 LEO.
Fortunately, the error was recognized quickly and I only did the one vote. However, @jfang003 is going to get a nice payout in 7 days on that comment.
Overall Personal Growth
As stated, none of this is commonplace. Most comments get very little recognition. That said, there are a number of us with some big LP that do upvote comments, and lots of them. While it might not result in much Hive, it does pay out fairly well in LEO.
That said, the ability to grow one's standing with HP is possible. Many votes do have HP behind them meaning there could be both tokens paid out for a single comment.
Here is something I chatted with last week about this subject. Taking the idea of growing an account to heart, effort was made. We discussed the idea of growing the account 2.5X.
What is the progress?

A marked increase in just a week with much higher rewards coming. This is what happens when one gets involved. Looking through the latest posts, this individual is amassing larger votes. Being on the radar of @ocdb helps. It is amazing what happens when you show some dedication to Hive and Leofinance.
Again, can we guarantee that will happen to everyone? No we cannot. However, engaging is one of the ways that a person can get on the radar of some of the larger accounts. It takes commitments and dedication. The chances are increased the more value one is bringing to Hive.
Comments are an effective way to go about this. This is only enhanced when one does it in a community such as Leofinance where there are individuals looking for content to manually upvote.
Therefore, start by going through the Trending page on Leofinance.io and leave an applicable comment on those articles (the "nice post, thank you" isn't going to get you anywhere).
After that, hit up the posts on the Recent page. A lot of information is posted there throughout the day, a terrific place to start engaging with others. Over time, you will see who interacts back and is worthy of interacting with.
Finally, do not underestimate the compounding nature of this ecosystem or what it will do for others. One of the keys is that other people who are following you, if active, are going to see their accounts grow. This means your following is getting more powerful over time. If they are still supporting you (and vice versa), you will find your numbers increasing.
This is the "magic" of what we are dealing with. We have people who are now Orcas who were once Minnows. You can never tell where someone will be in 6-12 months.
Obviously, motivation has to be more than just getting rewards. However, that appears to be a starting point for people so why shy away from it. Here is an example of what can happen when people get involved. In other words, we are telling you how to start growing your account.
Take the advice or do not. However, it is a recipe that is yielding results for many people. It also enhances the Leofinance platform and, in turn, the entire Hive ecosystem.
Once in a while, comments can result in getting some big upvotes. Do you want to partake?
---
If you found this article informative, please give an upvote and rehive.

gif by @doze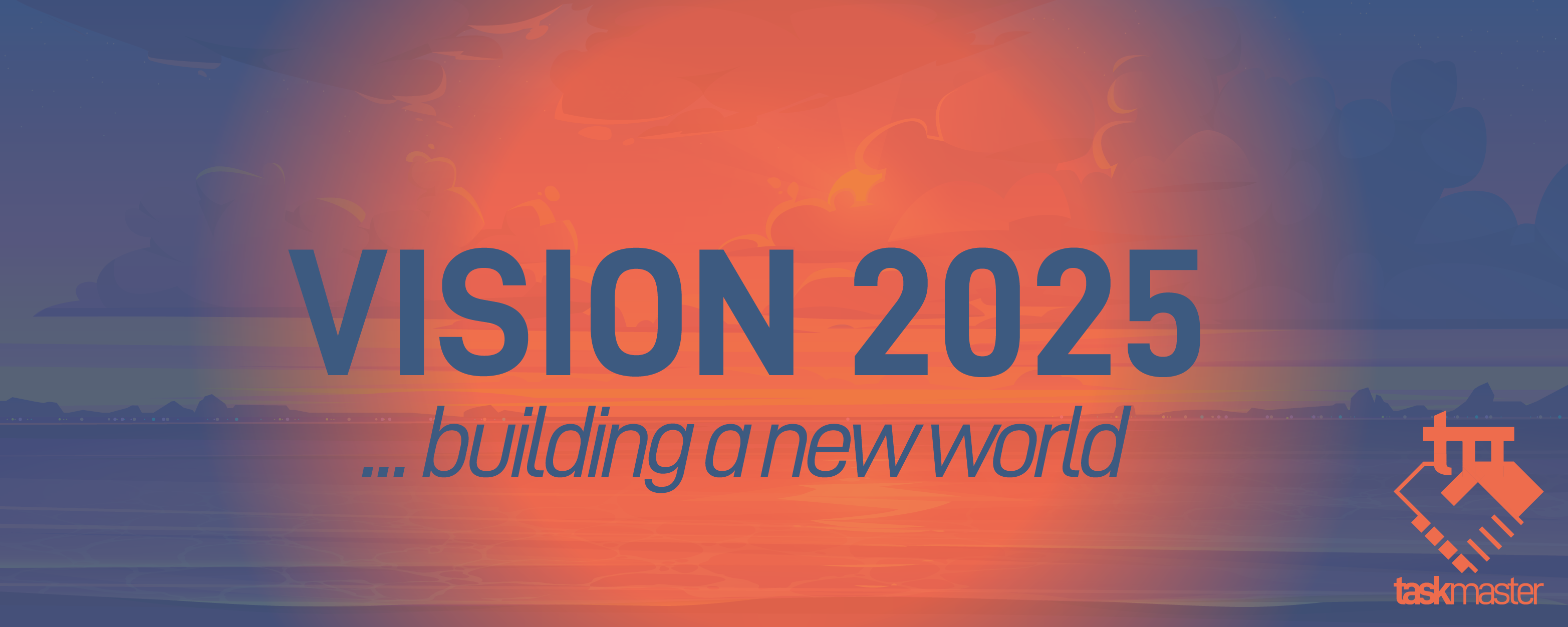 logo by @st8z
Posted Using LeoFinance Beta
---
---