Cardano (ADA) Price Projection #8
Hello everyone, happy weekend, today we going to discuss back about the Cardano (ADA) price projection analysis.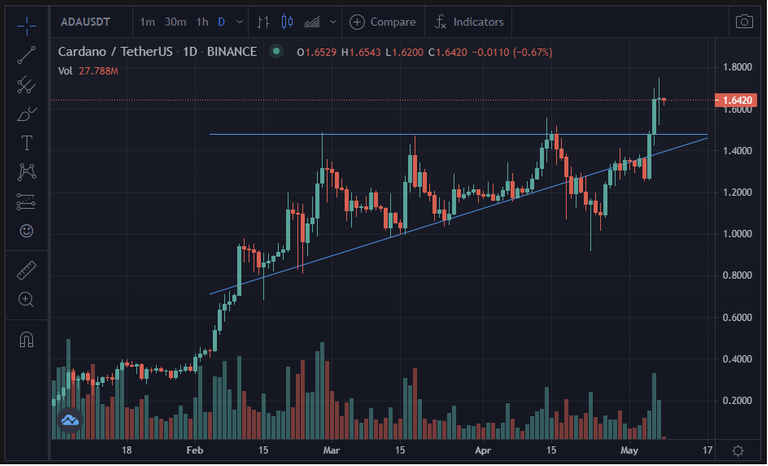 As you can see the photo above yesterday's price stays at around 1.65. There is no major increase in price from the day before (6th May 2021).
Some people may sold their Cardano (ADA) yesterday at 1.70 and take some profits from it.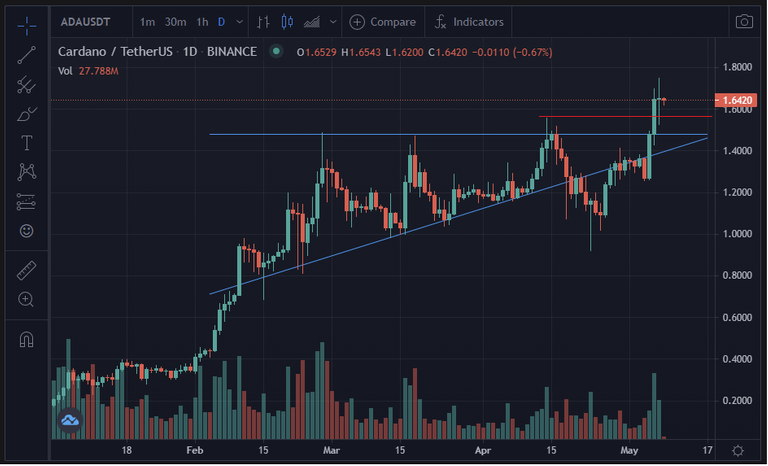 Now you can see the red line there, it was the 50% rejection of the bull candle (6th May 2021), and also it was the area where the previous ATH.
This signal indicates a strong signal for continuity of the bull run. but just do not take this for granted. Because the market is never 100% in our favor. It is the best to have a good trading plan.
And FYI its weekend, and i am not expecting any huge movement for this 2 days, price may consolidate for 2 3 days.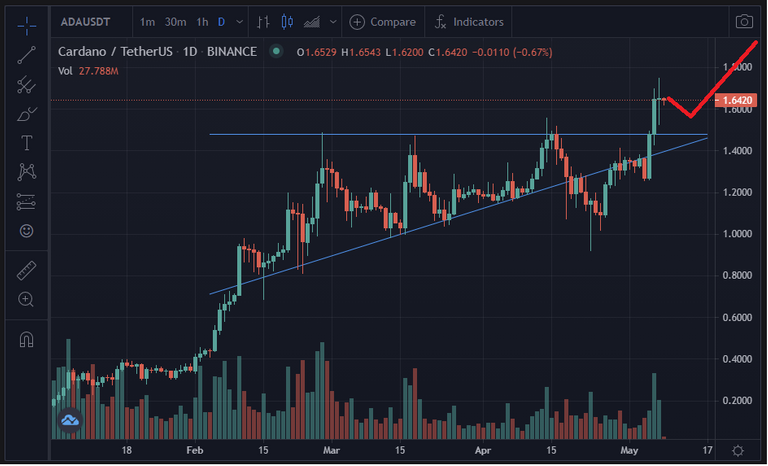 The price chat may do some retracement before it continue for a bull run.
But before that,
DISCLAIMER:
I'm not a certified financial planner/advisor nor a certified financial analyst nor an economist nor a CPA nor an accountant nor a lawyer. The contents on this site are for informational purposes only and does not constitute financial, accounting, or legal advice.
And for the hodler out there. Keep on hodling. This Bull run is not finished yet. We still have the smart contract coming in August. Keep on Hodling!
Have a great weekend everyone. HIVE ON!
Posted Using LeoFinance Beta
---
---