What Are Essential Oils and A Warning??

You may have been seeing people on Facebook mention them and friends invite you to parties... but what are essential oils?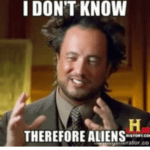 In short, they are pure oils that have been extracted from different plants.... these little bottles pack a punch! That's why I don't advise you to apply them to your skin/consume until you know exactly what the specific oil can be used for and how.
There are oils specified as "hot" or "warm" because they can cause pretty severe burning when used straight(without carrying oil)... but one of the reasons I created this blog is to help you know which ones may be okay to use on the skin or intake by mouth. ***Always do a small spot check... using a cotton swab, dab some on the inner wrist and wait. If it burns(not to the point it hurts), remove immediately with soap and water.
A few of examples of "hot oils" are Thyme, Thieves, Oregano, and more including blends(these are usually fine to apply straight to the skin, do your research to be sure). Believe me, you do not want to get thyme on a big area of skin. Be sure that you apply any oils labelled hot to a cotton swab or other item before applying to the skin so that you get just enough and more doesnt come pouring out causing a huge accident. (learn from my mistake, thankfully it did not burn my skin but the intense burning and itching werent too fun).
Do not let this scare you away from oils. I'm saying this about warm oils as a precaution. As long as you are aware of the oil.
I think thats where I'll end this post for today... there is sooo much information in just what I've written.
the two main key points that I'd love for you to take from this are:
What are essential oils?

Why you need to use caution with certain oils.
If theres anything you ever have questions about, please do not be afraid to message The Pisces Mystic on Facebook
Thank you for stopping by! Enjoy your day!
Best,
The Pisces Mystic
PS. Share this post with your followers because everyone could use this information. Lets help each other stay healthy and safe. Thank you love 💜
---
---