Rising Star Production Genius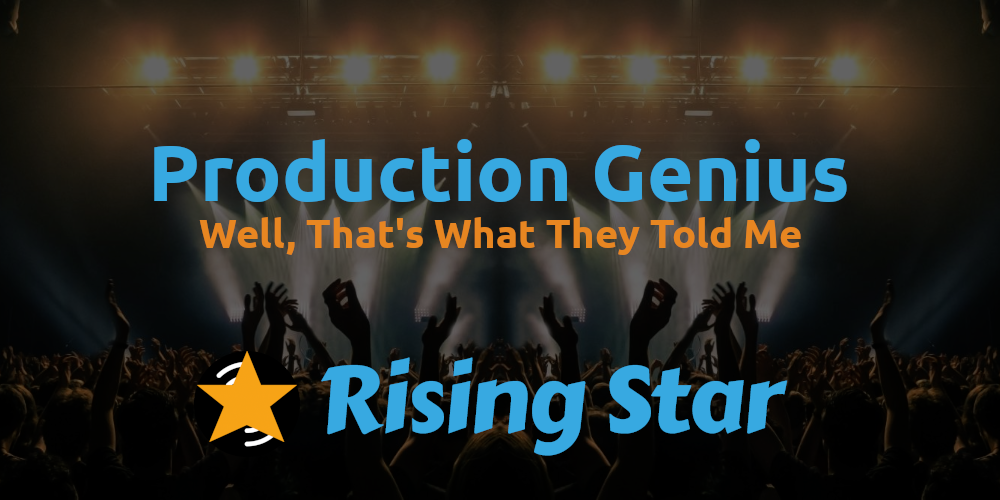 So, I hired a guy. He seems legit. His name is Lewis. He's a production genius. Well, that's what he told me.
From a big giveaway that I was generously permitted to participate in, I brought home over 8000 STARBITS. Combine with missions that I've completed I was sitting pretty on a pile of around 15,000 STARBITS.
My current short term goal is to bring up the amounts of permanent fans that I have, and to bring up my skill a lot further, to keep my rockstar ego locked safely away. This is to increase my overall earnings from missions.
All this meanwhile keep doing gigs to get more XP. Now I'm at level 22, and I need to climb all the way to level 50, to unlock that requirement for becoming a STARBITS Millionaire. Then, it's just the small matter of gathering 1,000,000 STARBITS left.
So, my plan for increasing fans and skill together without increasing ego is to acquire some select cards that have more skill than they have fans. R104 Macy that I bought earlier is a perfect example of such cards.
To start this journey off, I decided to go with a card that has a lot of skill and very few fans.
R106 Lewis!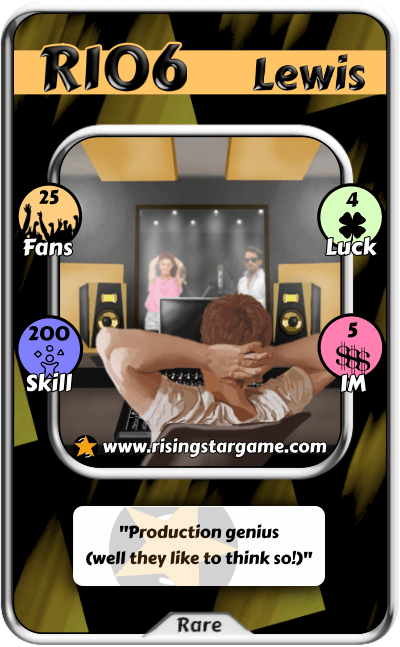 He adds 200 skill and 25 permanent fans. This has brought down my ego bar to 0%. I think this will be a great starting point for adding more fans and really pushing the number of missions I do. Having such a low ego is great for when you're getting drunken fans from missions too.
Let's go!
If you haven't yet, you can sign up here: Rising Star
Disclaimer
This is not financial advice. Do your own research. You are responsible for your own personal decisions and your own personal economy.
Support
If you would like to support my work, you could use my referral links below to the services that I use and recommend. You can also support me by tips directly through Hive, via a Splinterlands Card/DEC donation, or by tipping me some STARBITS.
You could also consider supporting Hive's no. 1 social token Hive Pizza! By holding and staking 20 PIZZA you can start using their PizzaBot to reward great content creators with a hot slice of PIZZA. You can also delegate Hive Power to @hive.pizza for a daily curation reward to stack even more slices of hot PIZZA!
Cryptocurrency Exchanges
Binance
Coinbase
Gemini
Web Browsing
Brave Browser
Presearch Search Engine
Blockchain Games
Splinterlands
Rising Star
CryptoBrewMaster
---
---