Buying my Splinterlands first card pack
Hello everyone it's Mr.Crypto and yesterday i purchased my first card pack on splinterlands. They told me any cards i buy or earn in 2 seasons i get to keep. So i can't wait to get everything. The Monsterpit account has potions which i can use to get a chance at receiving legendary or rare cards from a pack. Here is what i received from my first pack: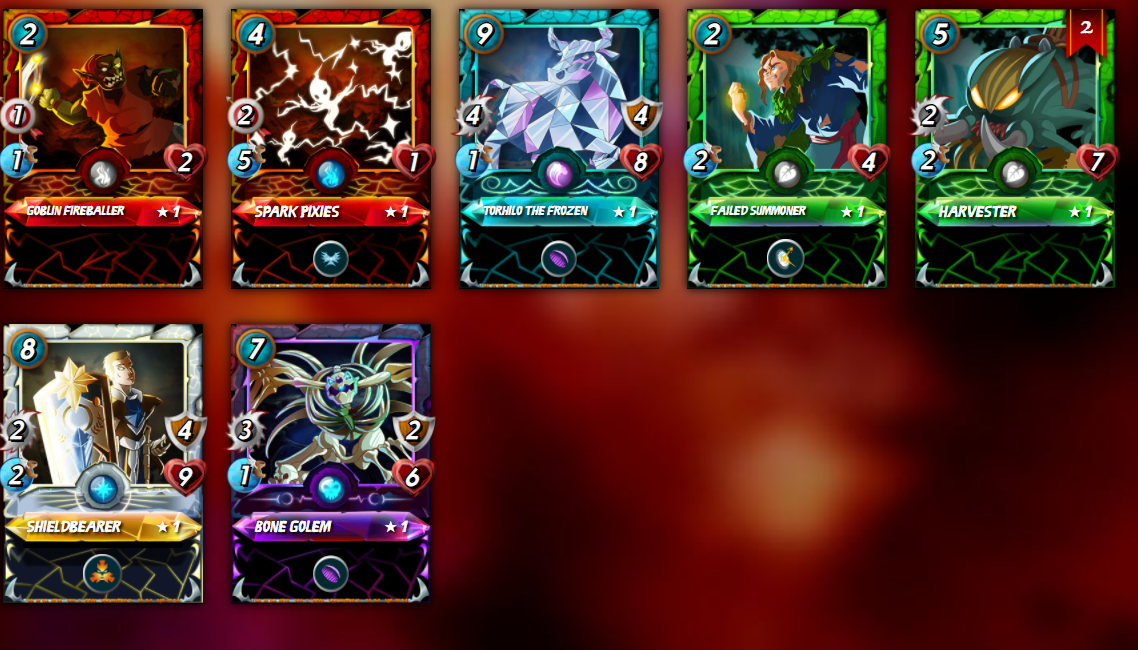 Pretty good cards i just have to level them up later on. I'm still figuring out everything on splinterlands so forgive me if i get a little too excited for something like this. It is a fun game which takes time to learn. I recently have been winning a ton more and got them back to the silver league. So now i get more rewards and dec. I probably will use this post payout to get more cards but we'll see.
My most recent battle you can check out here: https://splinterlands.com?p=battle&id=32f6d994d05e386fd1d4c4767b51f8882c5cb9e1&ref=monsterpit
I'm probably going to join an event soon when i have time. But thanks for stopping by and reading my nonsense. If you have any tips on getting better let me know.
Have a good day, Mr.Crypto
---
---