Kucoin's Extremely High APR (Up 300%) On Bitcoin, Ethereum And Tether : Could This Be A Red Flag?

So after checking out the many rants about Kucoin's outrageous yields/ APR on Bitcoin, Ethereum and Tether, I've also come to the conclusion that there's something fishy going on and since Kucoin is one of the most famous centralised exchanges out there, this could be a plot to get more crypto deposits.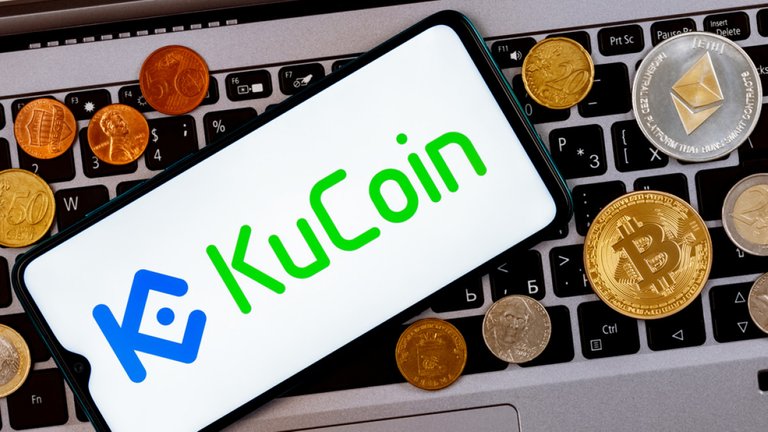 source
I have two theories to this though, one is that there's a high chance Kucoin is dealing with an internal issue, one relating to FTX that people don't know yet about. Of course they've given a statement making it seem like teh high APR is normal and there's no cause for alarm, but the reality is that high APRs as high as over 200% on BTC and ETH are never sustainable.
Secondly, I think because of what happened with FTX, most people have moved their funds from exchanges to their wallets where their fund are safe ansmd highly secured. Hence, there is shortage of funds on Kucoin and this high APR is just a way to get users to deposit on their platform. Centralised exchanges need funds of their users to stay alive and I believe Kucoin needs those funds desperately right now for reasons best known to them.
I'm not a fan of high yield platforms no matter how long they've been paying out. From the experiences I've had in my early days investing online, I personally think I have a bad luck with high yield platforms of any kind since something always goes wrong just when I decide to invest with these platform.
So could this be a red flag?
I believe so, and won't advice anyone leaving their funds on an exchange, no matter how juicy the returns may seem. Want some really good returns on your investments? Invest on decentralised platforms like Hive or just buy and hold in a wallet you completely control.
---
---