I think I prefer Forex Trading to an extent
I started my trading journey most notably crypot at first 3 years ago and back then it was the type of trading that involves hodling. I mean what we called spot trading
As time goes on and as one knowledge begins to expand, I begin to try out other aspect of Crypto trading which future trading was part also was beginning to pop up and I beginning to gain experience from it
Times later, I was introduced to Forex trading and also started my journey in Forex trading, watching several videos on Forex video, reading articles and listening to people experience about what they had about their Forex trading journey and it start to look like a bargain.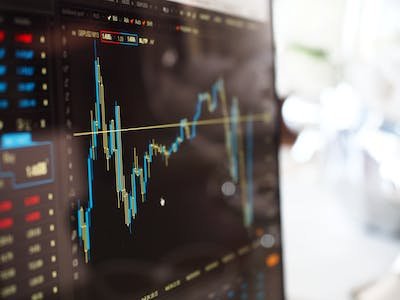 Years later, I begin to compare which one should one go for between crypto trading and Forex trading and a lot of people have really asked me that question several times. One thing I always asked is what is your own perspective about Finances. Well for me to an extent, I prefer Forex trading.
Even if Crypto trading seems to be one of my favourite if not the favourite, the major high level of dominance that Bitcoin exhibited upon all other coin in the crypto space make me to prefer Forex to an extent. Have you not noticed that anytime there is a massive drop in the price of bitcoin, all other coin follows. This is at times not good for Crypto traders
You might have made all the necessary predictions and analysis for some coins and discover it will work out well only for you to find out that there was a sudden bleed from nowhere on the giant of crypto space bitcoin which affected your coin. Yes it has happened to me before
But come to Forex trading, it hardly happened because there is no pair that exhibited greater dominance than the rest in the world of Forex trading
Mind you, Forex trading also have its own side as I believe at times fundamental and news really affect the currency pair in Forex trading which also plays a major role in the other side of the Forex trading
Well at the end of the day, I strongly believe it depends on your choice and the one you feel accustom to.
Posted Using LeoFinance Beta
---
---