[ENG-ESP] WHY THERE IS NO MORE LOVE AND TRUST IN A RELATIONSHIP NOWADAYS?? // ¿POR QUÉ NO HAY MÁS AMOR Y CONFIANZA EN UNA RELACIÓN HOY EN DÍA?

I always say it that our Generation is advancing rapidly and so much inventions keep coming up beyond what one can imagine but one thing that I didn't really get is the pattern the civilisation is taking place.
I remember vividly back then in the time of our parents, before you can boldly say you are in a relationship, you must be so matured and when I am saying matured, I am not talking about age but also in reasoning and the way you think. I think that is what qualifies one to be matured.
So many people have misconceptions about what does it mean to be matured and even till now people think maturity is based on age. Well to an extent I will say it is based on age because trust me there are some certain things you don't understand and get exposed to when you are younger but you know much more better now.
There are some responsibility you didn't take before when you are a child but as you grow up and as you gradually discover that life is all about taking responsibility, you begin to see the need and importance.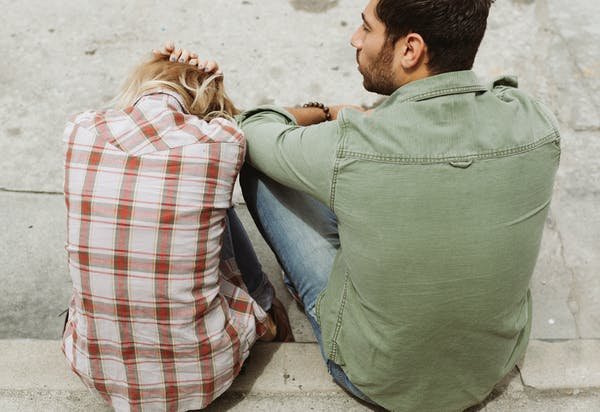 Well that's not well I am going. So back to the topic for today. Why do love and trust missing in relationship nowadays.
It really baffles me that young folks it let me say the rate at which younger people are getting into relationship and proving to show they love themselves is alarming. I was beginning to wonder is that how love is easy to come by, is it how trust is easy to be built.
So many young folks in a relationship are not in a relationship because they truly love themselves, though they may cajole people to think so in fact they may deceive themselves. And at the end of the day, you will discover that the love they think they have for themselves was not actually love but lust.
Yea that can be shocking but that is just the truth, one thing I have noticed in our younger generation is that we are so much driven by what we see and what we will gain and this has started to be the basic factor in making people to enter relationship. You will see a young guy said he love a lady but that is just a lie because he was just moved by the shape and perhaps how sexy the lady look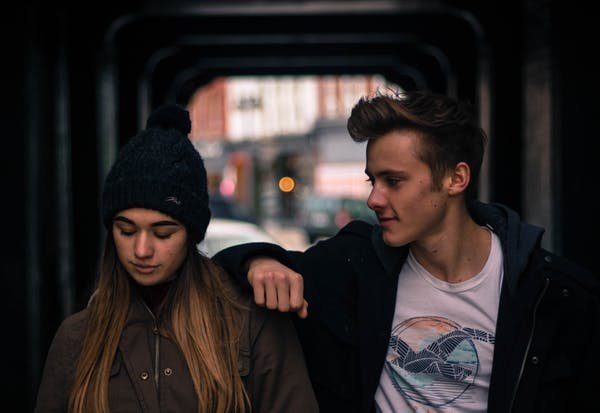 And also you will see the lady said she love a guy but that is just a lie, she was just move by maybe the cuteness of the guy or perhaps how rich the guy was. It is getting absorbing nowadays to find true love existing in a relationship
And also not only love but also trust. Well I always say that when there is no love, there can't be trust. So many relationship nowadays are not built on the foundation of love, instead they are built on the foundation of lust. Some are not built on the foundation of trust but are built on the foundation of illusion and self gain and that's why you see those set of relationship finding it difficult to retain the test of time.
Well that's quite true, if there is no trust in a relationship, how do you expect a relationship to withstand storms that might want to blow. It is quite fascinating to see the high level of doubt existing in a relationship. Both parties no more trusting themselves again in a relationship. Well to an extent, that can be traced to no pure and genuine love because I alway say it whenever there is no love, it will be so difficult for you to see trust existing in the relationship
It keeps bothering me with the high level of heart break our younger generations are going through in their relationship. And I was beginning to wonder, those set of guys, didn't they love themselves before, didn't they trust themselves before. Why is it now happening to them like this.
I was beginning to wonder why is there no more love and trust in relationship nowadays. I will love to hear out what you have to say in the comments section below
SPANISH VERSION
Siempre digo que nuestra Generación está avanzando rápidamente y siguen surgiendo muchos inventos más allá de lo que uno puede imaginar, pero una cosa que realmente no entendí es el patrón que está tomando la civilización.
Recuerdo vívidamente en la época de nuestros padres, antes de que puedas decir con valentía que estás en una relación, debes ser muy maduro y cuando digo madurado, no estoy hablando de la edad, sino también del razonamiento y la forma en que piensas. . Creo que eso es lo que califica a uno para ser maduro.
Mucha gente tiene conceptos erróneos sobre lo que significa ser maduro e incluso hasta ahora la gente piensa que la madurez se basa en la edad. Bueno, hasta cierto punto, diré que se basa en la edad porque, créanme, hay algunas cosas que no entiendes y a las que te expones cuando eres más joven, pero ahora sabes mucho más.
Hay algunas responsabilidades que no asumiste antes cuando eras niño, pero a medida que creces y descubres gradualmente que la vida se trata de asumir responsabilidades, comienzas a ver la necesidad y la importancia.
Bueno, eso no está bien, me voy. Así que volvamos al tema de hoy. ¿Por qué falta el amor y la confianza en las relaciones hoy en día?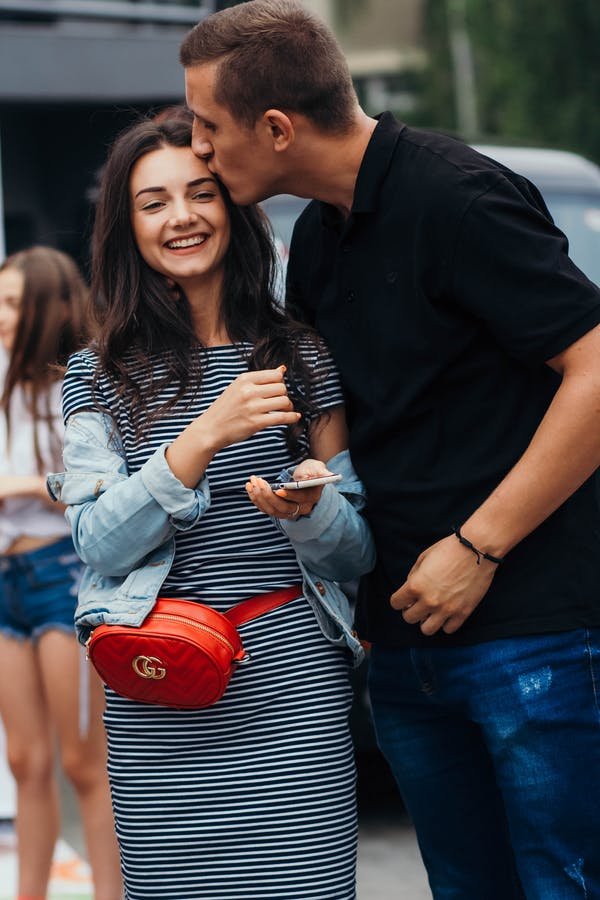 Realmente me desconcierta que los jóvenes me permitan decir que la velocidad a la que los jóvenes se relacionan y demuestran que se aman a sí mismos es alarmante. Estaba empezando a preguntarme si el amor es fácil de conseguir, si la confianza es fácil de construir.
Muchos jóvenes en una relación no están en una relación porque realmente se aman a sí mismos, aunque pueden engatusar a las personas para que piensen que, de hecho, pueden engañarse a sí mismos. Y al final del día, descubrirás que el amor que creen tener por sí mismos no era en realidad amor sino lujuria.
Sí, eso puede ser impactante, pero esa es solo la verdad, una cosa que he notado en nuestra generación más joven es que estamos muy motivados por lo que vemos y lo que ganaremos y esto ha comenzado a ser el factor básico para hacer que las personas entrar en relación. Verás a un chico joven que dijo que amaba a una dama, pero eso es solo una mentira porque solo lo conmovió la forma y quizás lo sexy que se ve la dama.
Y también verás que la dama dijo que amaba a un chico, pero eso es solo una mentira, solo se conmovió tal vez por la ternura del chico o tal vez por lo rico que era. Se está volviendo absorbente hoy en día encontrar el amor verdadero que existe en una relación.
Y además no solo amar sino también confiar. Bueno, siempre digo que cuando no hay amor, no puede haber confianza. Muchas relaciones hoy en día no están construidas sobre la base del amor, sino que están construidas sobre la base de la lujuria. Algunas no están construidas sobre la base de la confianza, sino que están construidas sobre la base de la ilusión y la ganancia personal y es por eso que ves que a ese conjunto de relaciones les resulta difícil resistir la prueba del tiempo.
Bueno, eso es bastante cierto, si no hay confianza en una relación, ¿cómo esperas que una relación resista las tormentas que podrían querer estallar? Es bastante fascinante ver el alto nivel de duda que existe en una relación. Ambas partes ya no confían más en sí mismas en una relación. Bueno, hasta cierto punto, eso no se puede atribuir a un amor puro y genuino porque siempre lo digo cuando no hay amor, será muy difícil para ti ver que existe confianza en la relación.
Me sigue molestando el alto nivel de angustia por el que están pasando nuestras generaciones más jóvenes en su relación. Y comenzaba a preguntarme, ese grupo de muchachos, no se amaban a sí mismos antes, no confiaban en sí mismos antes. ¿Por qué ahora les está pasando así?
Empezaba a preguntarme por qué no hay más amor y confianza en las relaciones hoy en día. Me encantará escuchar lo que tienes que decir en la sección de comentarios a continuación.
---
---