2500 LP on the last lpud of 2022 Leo Power Up Day is here
Hello Hello to the Kingdom of the $LEO
Do you know the day? You fluffing should by now!
It is the fifteenth and that means LEO Power Up Day or #lpud for short.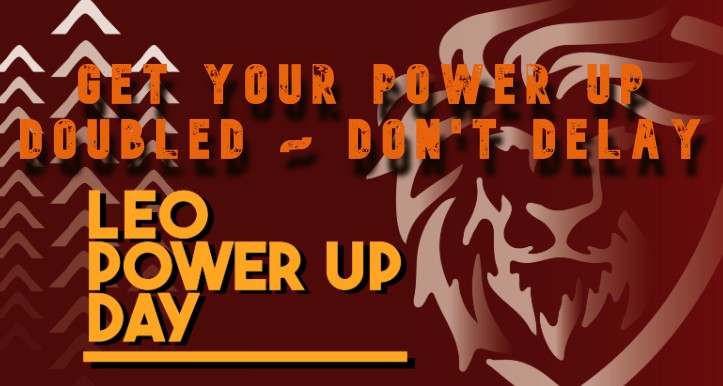 The tradition started in June of this year, and I have participated in every #lpud!
Ya beauty, pat on the back for me!
Did you read that title? Fluffing YES!
So even if you know the drill, go and check out the latest announcement post from @leogrowth
Although there is no event as such ... get this from the post ...
LPUD is here! Power up and Get a delegation as big as your power up!

You heard it right.

If you power up 500 Leo, the team will delegate 500 Leo to your account; if you power up 10k, the team will delegate 10k $leo tokens to your account.

Simple as.
So get that $LEO pumping, you do have to power up a minimum of 150 $LEO to participate in the prize drawings part of #lpud which is cool, as that means you will in reality be powering up at least 300 LEO for the month!
How fluffing cool is that!
Oh yes, you get your badge, all you #lud newbies, you love the @hivebuzz badges right? I know I do, well we get the monthly badge ...
Check out the latest post from @hivebuzz explaining this
LEO Power Up Day - December 15, 2022 screenshot below ....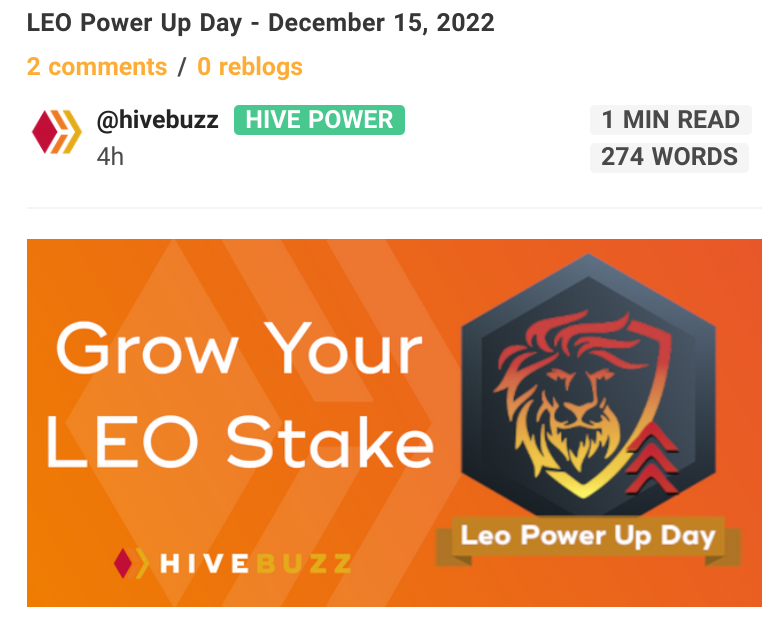 That sounds great and another awesome incentive to get some more LEO to power up!
Earlier in the year, I set a goal of 2500 LP and 2500 HP, and I even posted about a race for this, well last month I did hit 2500 HP and was short on LP!
No more... He says in his best The Proclaimers accent at 3.30am!

I log into LeoDex and it is just spinning, but have no fear plan B is here!
Luckily, Tribalex was working for me ...

A quick check on the old mental calculator ...

If I powered up the 166 liquid LEO I have then I would have 2424.224 look at that number ... too spooky with only 2's and 4's.
Well as we are talking about round numbers, then FLUFF it, back to the exchange I went .... 100 LEO I would but thought I, that would take me over the 2500 mark ...

Nothing is ever easy, one transaction turned into 2 yadayada ..

I have my 268.49 LEO now power it up so I can have an early morning cup of coffee!!!
Bam Bam all done now ....

I have broken my 2500 LP goal for 2022!
Happy lpud, now go get powering up your LEO if you have not done so already.
Merry Christmas and Happy #lpud ...
I like that ring!
Posted Using LeoFinance Beta
---
---