Birthday Shenanigans (part 1) and the wee harem

Hello Hello all you lovely people of the Hive
Two weeks ago was my birthday and it is only now that I am getting round to documenting some of the shenanigans that occurred.
We had planned to visit a deep sea type world however the train strikes going on put paid to that.
Are you being affected by workers being on strike?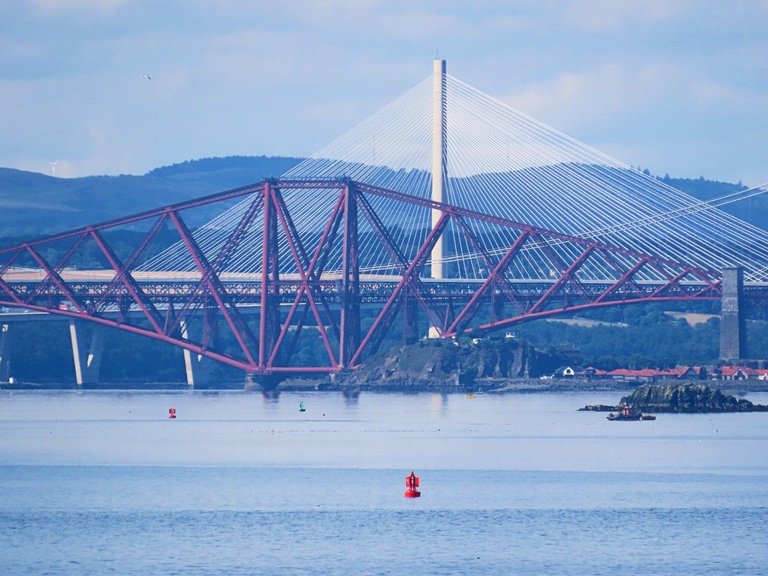 The acquarium is in North Queensferry so it is right at the base of the Forth bridge, which is the iconic rail bridge in the foreground of my picture.
They have three seals there (of course I was hoping to create some #faction stories) , so I will meet them another day, but in this post I will introduce you to three other animals that I got reacquainted with. Actually I won't as I have realised that this post is getting too long, so will split into two parts. Those three animals will be replaced by a harem.

So after that plan got aborted, it was time for Plan B.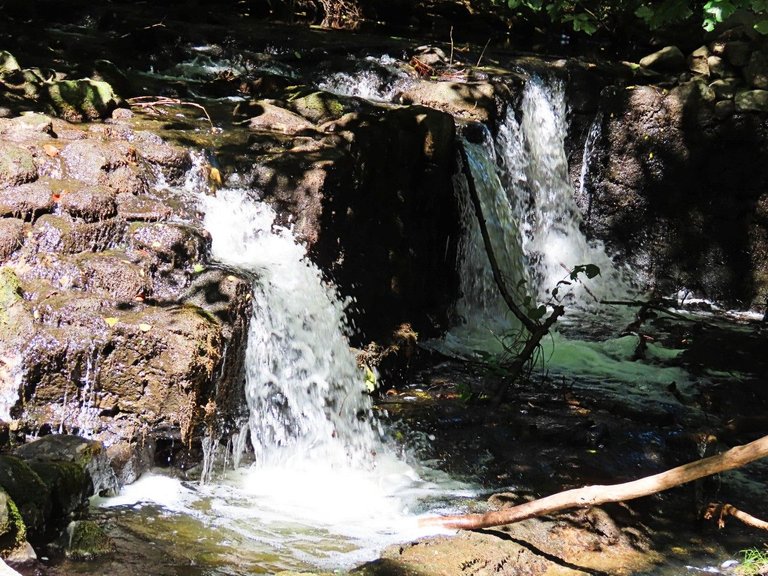 This meant a hike up to Raith Lake and get out in nature and go feed the 🦆 ducks and hopefully 🦢 swans.
Yes it became a day of birthday shenangigans.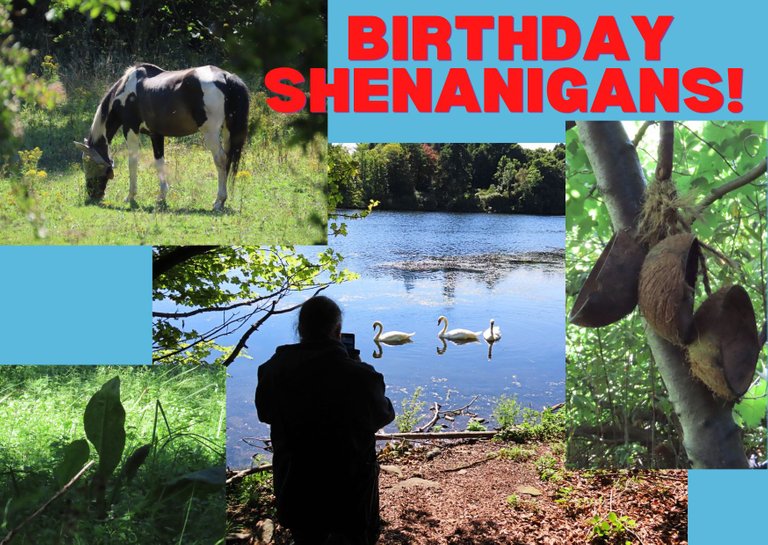 One good thing amongst this chaotic madness of surging price rises, is that my monthly subsctiption for duck and swan food has not increased in over two years. I still get my monthly bucket to feed them with and the price has not changed 🦢🦆
With the plan altered I knocked us up some egg mayonaise sandwiches and packed up the food both human and animal and of course the 📷 I still think of it as my early birthday present to myself😀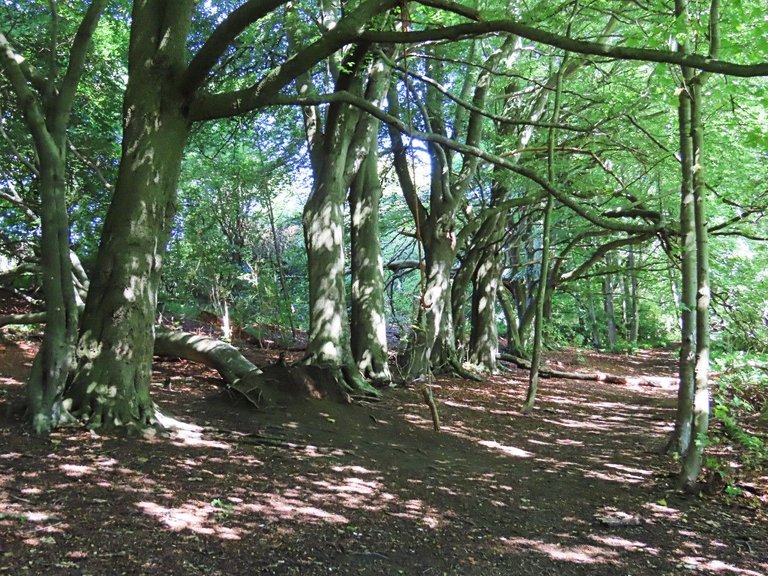 Whilst we have not had the heat that England has had, we have had very dry weather and normally this path gets very muddy with all the mountain bikers that use it, but as you can see it is dry as a bone at the moment. The path we walk along is home to three ponies or maybe they are horses, I don't know what the difference is.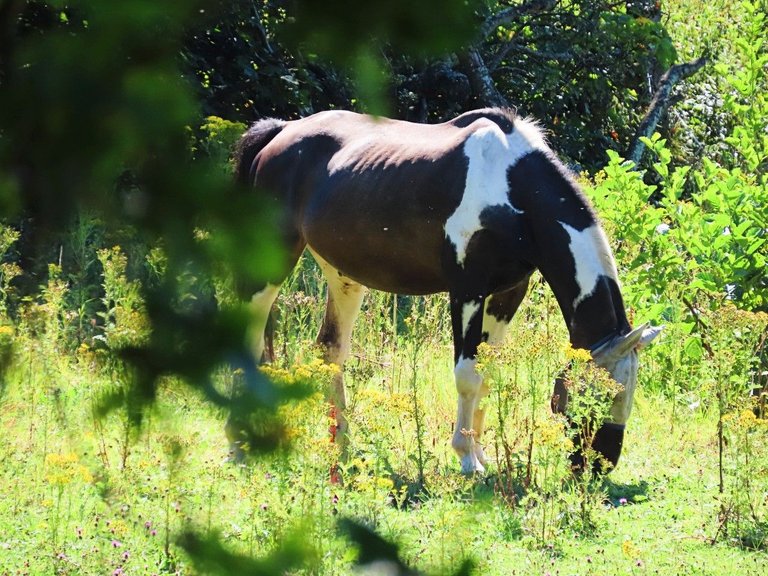 Although there was plenty of grass for this cute pony to chow down on! I call him a pony because of the patches but it does look like a her right enough, perhaps Denise knows what the difference is @dswigle 🤔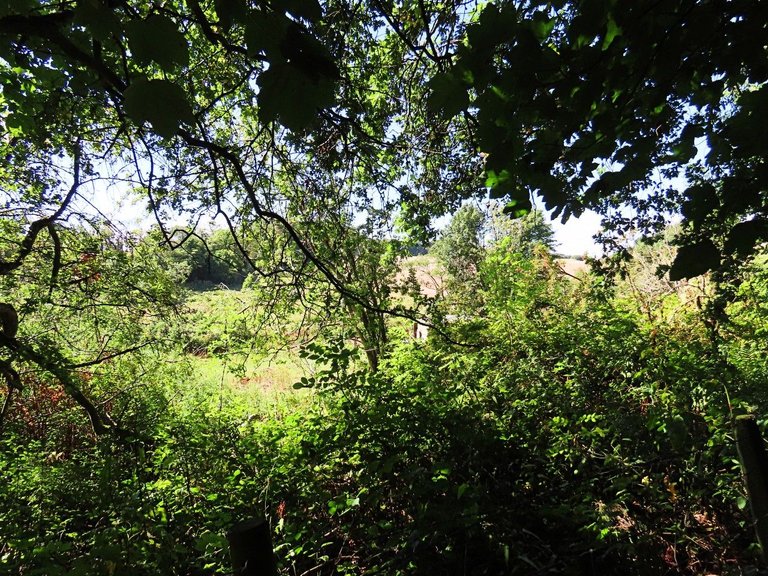 One good thing about walking through these woods is that when the weather is hot it is very shaded, so it is cool for Mrs T. Me meanwhile gets cold all the time, so I actually had my hoodie on. I do like it when the sun is able to sneak through the foilage!

One thing that I have noticed this summer compared to last summer is the lack of mushrooms. Maybe it has been too dry for the 🍄 mushrooms.
Even the turkey tails look withered and actually look like the ones from last year!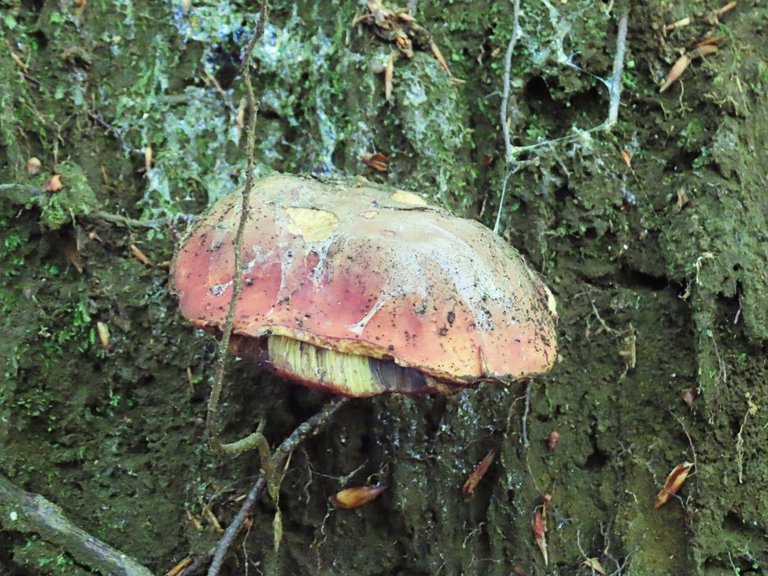 There were a few mushrooms like this one, seemingly floating in the air. They were Magic mushrooms after all 🤣 mind you, they looked nothing like magic mushrooms, not that I would know of course!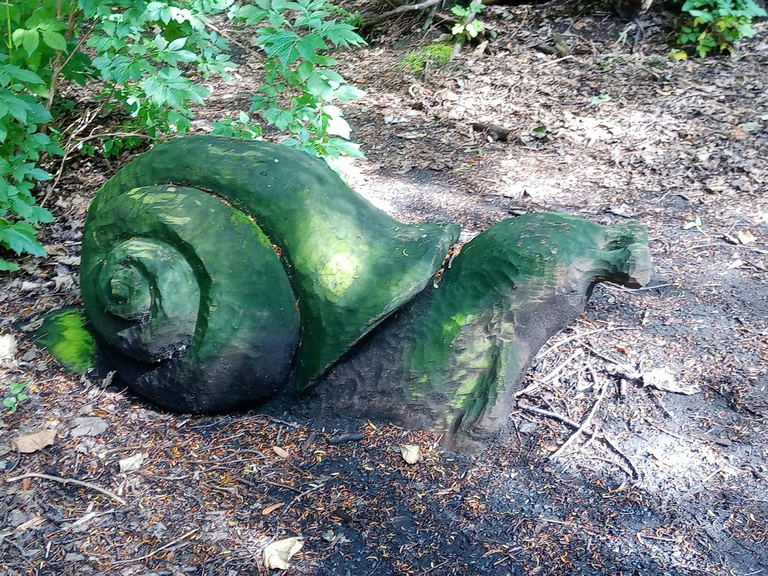 We finished the walk along Beveridge Park and said hello to Brian the snail. He has lost his flowers since the last time we were walking past him. It appears that he lost his tongue too, as he would not talk to me today, no matter how hard I tried to get him to talk!
Snails these days, where did their manners go!
Across the road we went.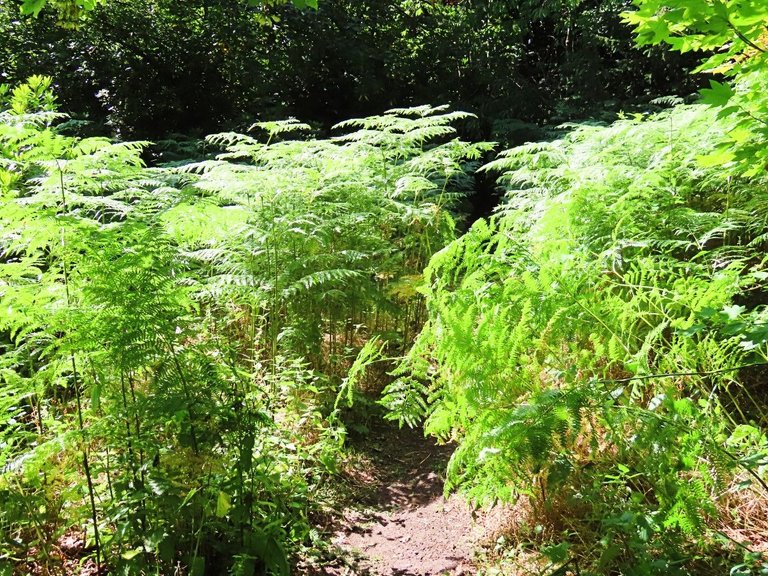 You can tell it was summer, things are overgrown! Ever since Raith Lake stopped being used as a fishery, it is only the occasional dog walker and hiker like us that go there, and so much of it is overgrown now.
Luckily this path is useable.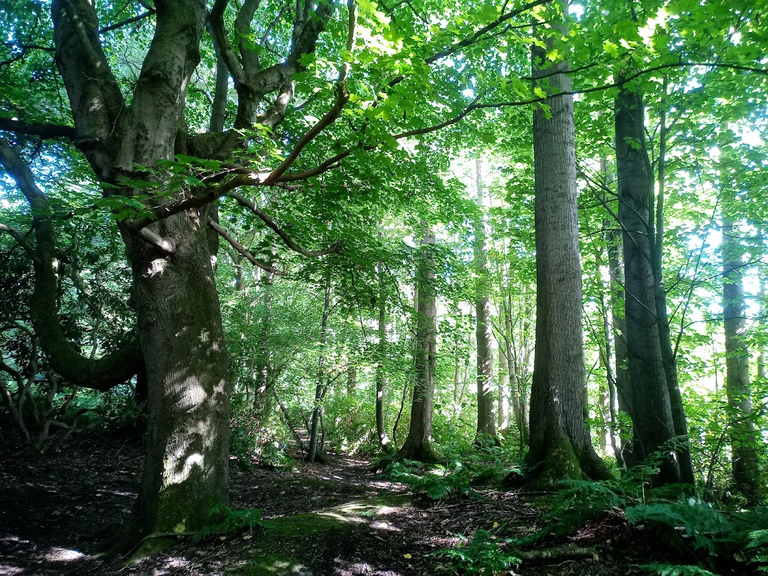 Do you see the tree on the left, I call that the "very happy elephant tree" Mrs T thinks it is like an elephants trunk, me well I am a man! I am sure you can guess why I call it very happy ....🤣
Just round the bend from "very happy elephant tree" is bra corner!
Some of you might remember the sagas of the coconut bra! Hence the name bra corner.
Shock horrors! They were discarded on the ground!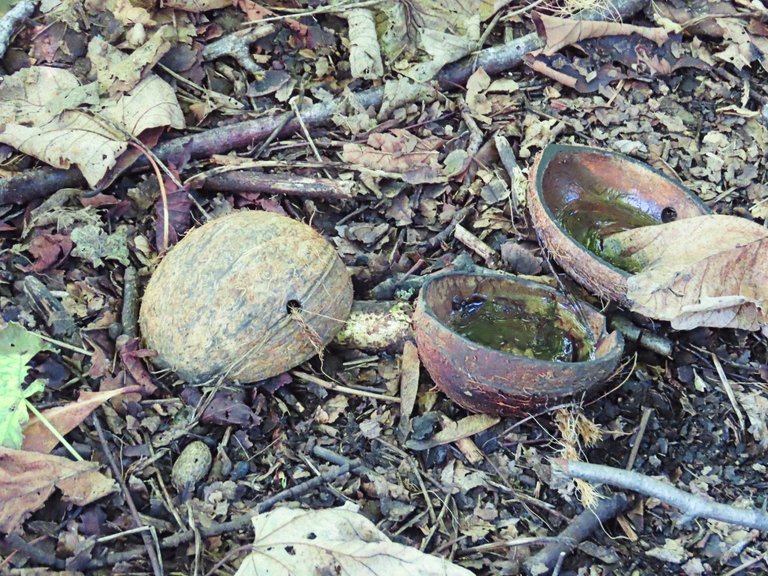 Tell me ladies, is that how you discard your bra?
Actually if you read my upcoming charity post that will be posted on Friday I hope, you will discover the mystery has been solved and all will be revealed.
So here we have bra corner in all her glory...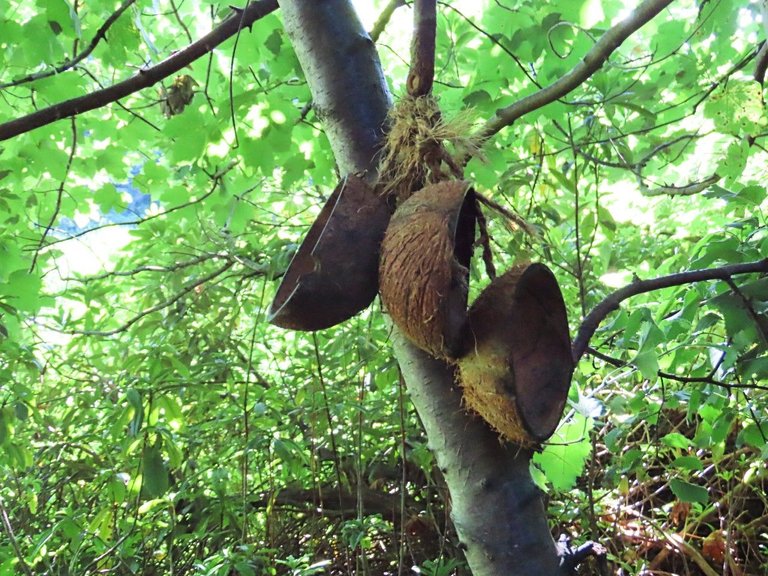 Yes the two cups became three!
Bra corner is also the corner where down at the waters edge live Mr and Mrs Swan. However, the bull reeds have made it impossible to get there. I knew Susie and Stevie Swan were there as I could hear them.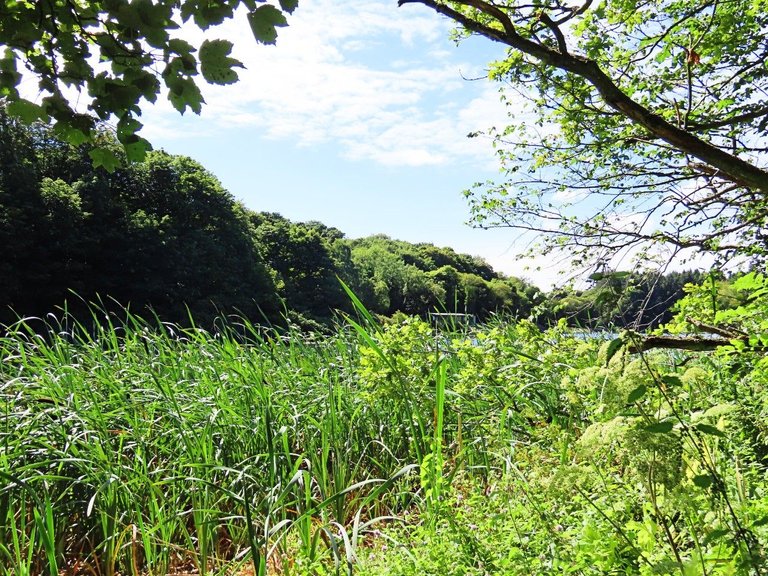 So the food pellets were hurled over the reeds and into the water, I heard them again so know that they were feeding! All good but time to have lunch before heading to the other end of the lake.
Last time I saw both the parents and a nest, but I am sure there were no cygnets or eggs for that matter. Time will tell if there were any children.
We stopped for a bite to eat and then fed the small birds.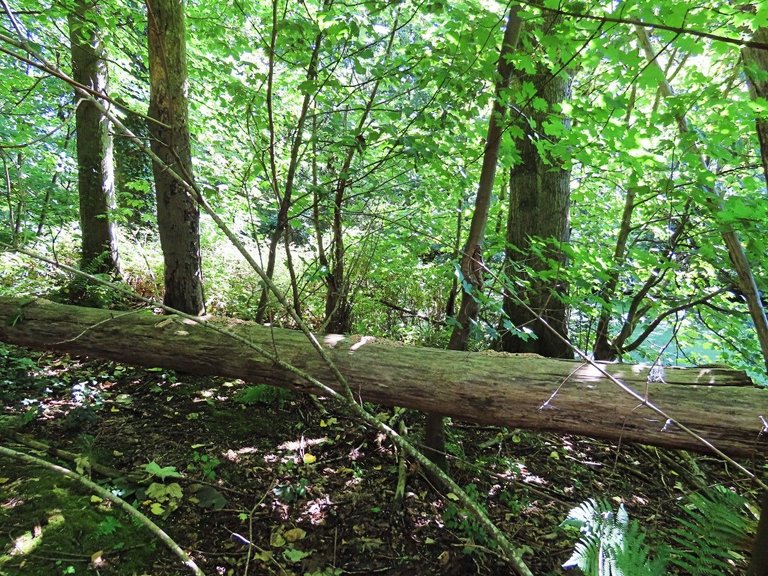 There is a log we sit on and eat our lunch from, while putting lots of small bird birdseed on that log that you see. Sometimes they eat when we are there, that day the wee buggers did not!
Lunch finished we set off.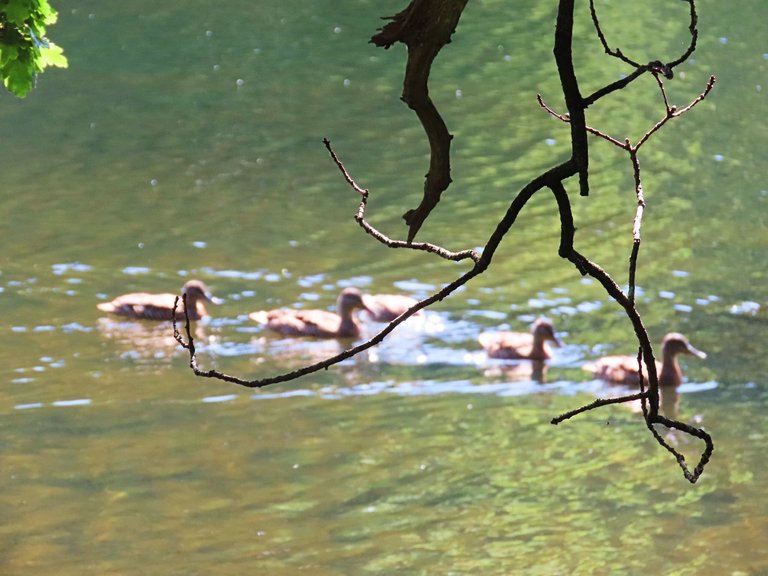 In the distance I spied some female mallard ducks!
A harem I thought...Or was it...
To be continued in part 2!
This walk is also for #wednesdaywalk by @tattoodjay see his latest post for details and also #MakemeSmile hosted by @elizacheng,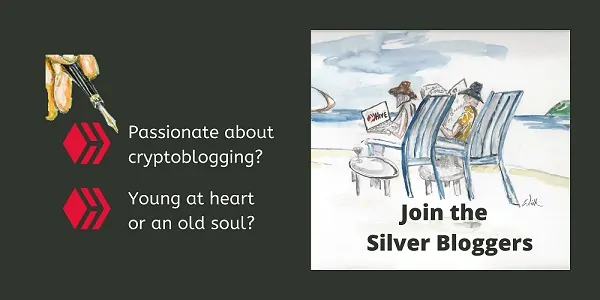 All images and ramblings are from me, the mad Scotsman @TengoLoTodo unless otherwise stated.
August 31st 2022
DO WHAT YOU LOVE AND DO IT OFTEN
Haste Ye Back!
---
---