I am coming for you Percy
Hello Hello friends and welcome to the weekend!
I have been able to get up to the park twice so far this week to feed the birds. The first time it was primarily for the birds in the lake for this story The Adventures of Ageese - Sanctuary.
The second time it was to capture some feathered friends for this post. This then is my entry to Feathered Friends - Show Me A Photo Contest Round 78 hosted by the wonderful @nelinoeva and this week has a FREE THEME
I do like to go freestyle with the birds becuase you never quite know what story will unfold! So let's see how the morning unfolded!
---
First of all I put down some food on the rocks and waited.
First up were a pair of magpies.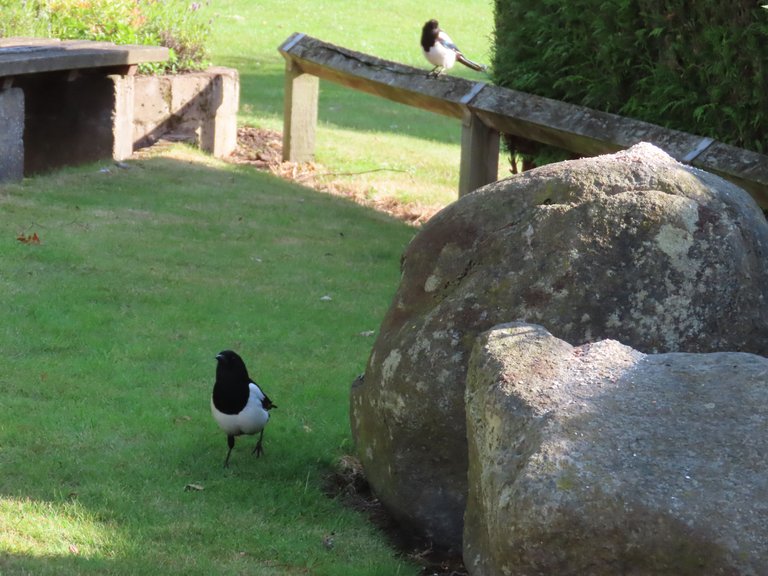 Up one popped and started to eat, I tell you what you don't realise what big beaks that they have until you look at the pictures!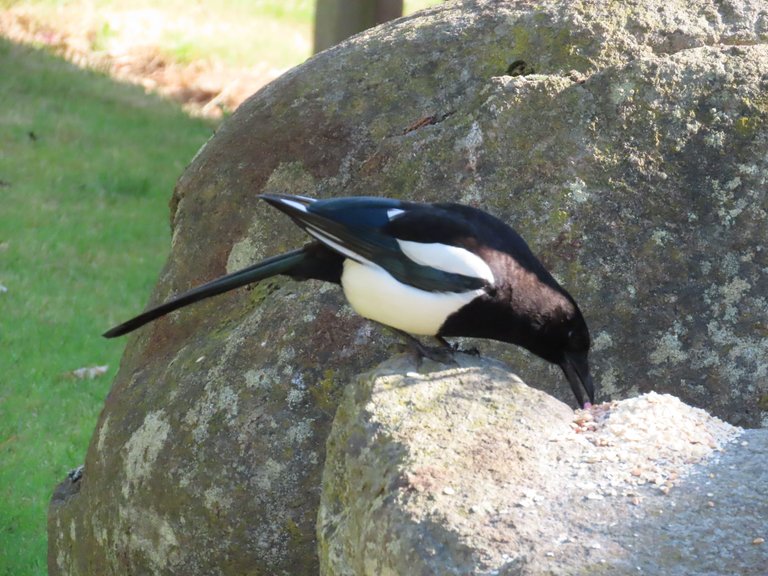 Meanwhile the other one popped onto the bench....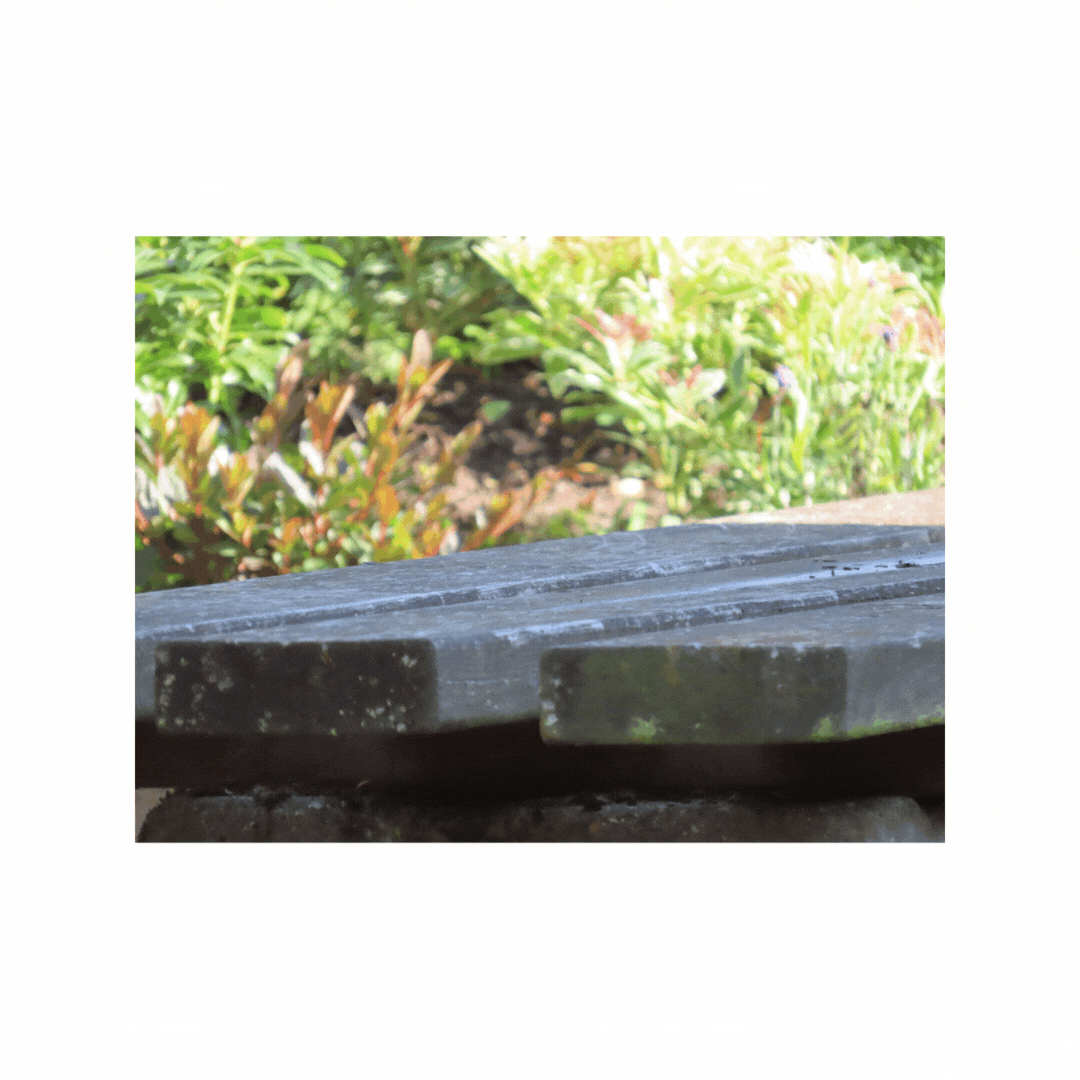 Then hopped off again and jumped up to the top rock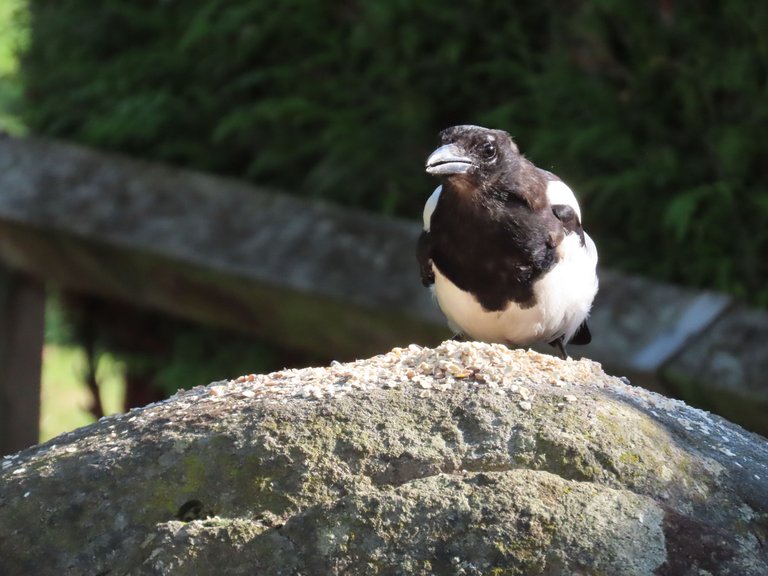 Percy the pigeon decided that he wanted in on the action! He set off stomping like a bulldozer on a mission!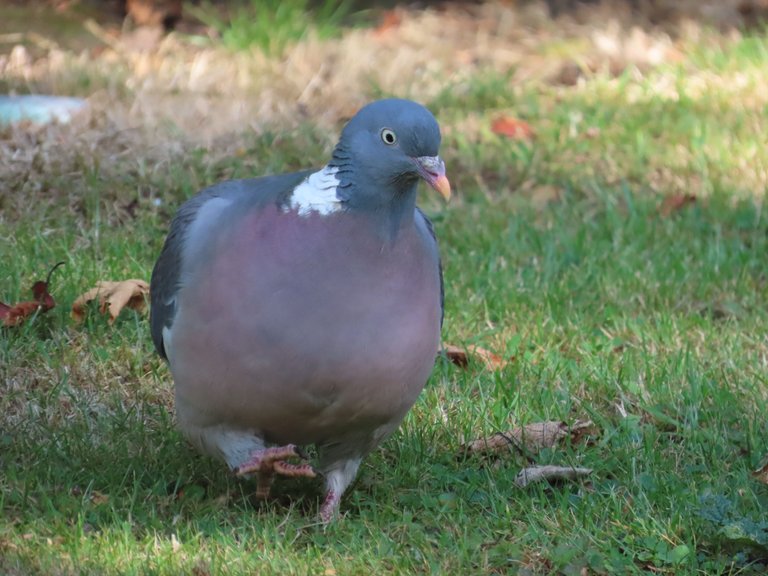 Marvellous Marvin Magpie was having none of it though, and was all set to square up to him.
As usual I have no idea which one photo to enter to the contest but I shall choose this one as my entry as it as it shows off Marvellous Marvin Magpie in stomp mode with his foot raised and a look on his face as to say "I am coming for you Percy"
My entry for the contest 👇👇👇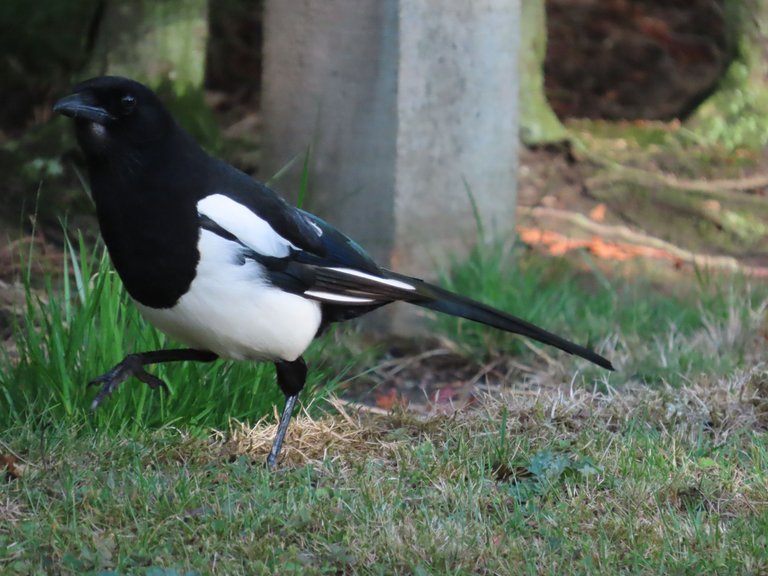 This let Jessie and Jamie Jackdaw jump in and steal the food!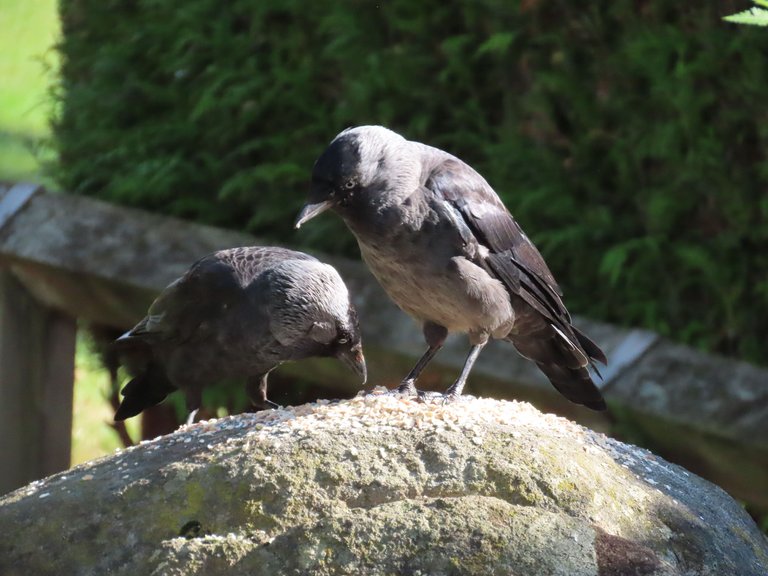 I shall leave you with this lastthis last photograph as it as it shows off Marvellous Marvin Magpie strutting his stuff having seen off Percy the pigeon!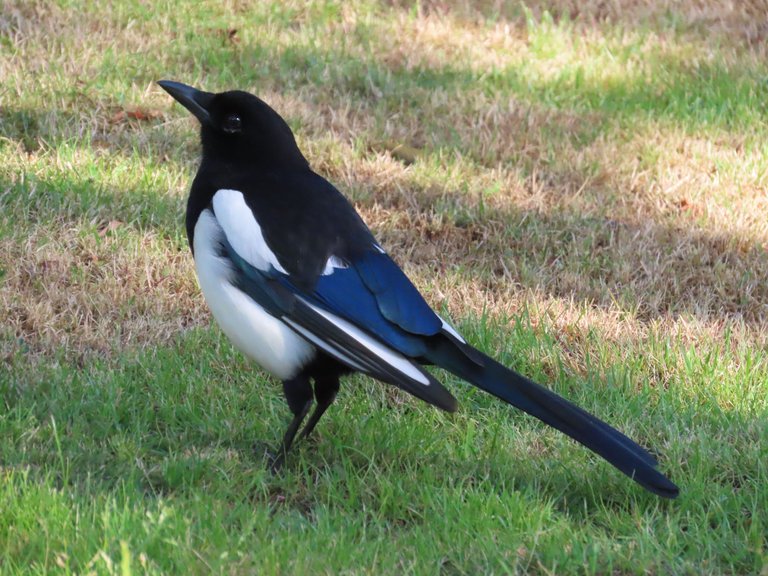 ---
I hope you enjoyed our little bird story from Beveridge Park in Kirkcaldy Scotland and thank you for visiting.

All images and ramblings are from me, the mad Scotsman @TengoLoTodo unless otherwise stated.


DO WHAT YOU LOVE AND DO IT OFTEN

Haste Ye Back!
---
---