Larking about in the mud with my birthday bra
Fit like loons and qines?
I was talking to an Aberdonian friend of mine yesterday morning and I forgot he liked to speak in Doric, a dialect from up that way.
So Fit like loons and qines! means How are you doing boys and girls?
Yesterday was my birthday and we were meant to goto a sea aquarium but the train strike put paid to that.
In the end I decided I would rather hike upto Raith Lake and feed some of the wildlife.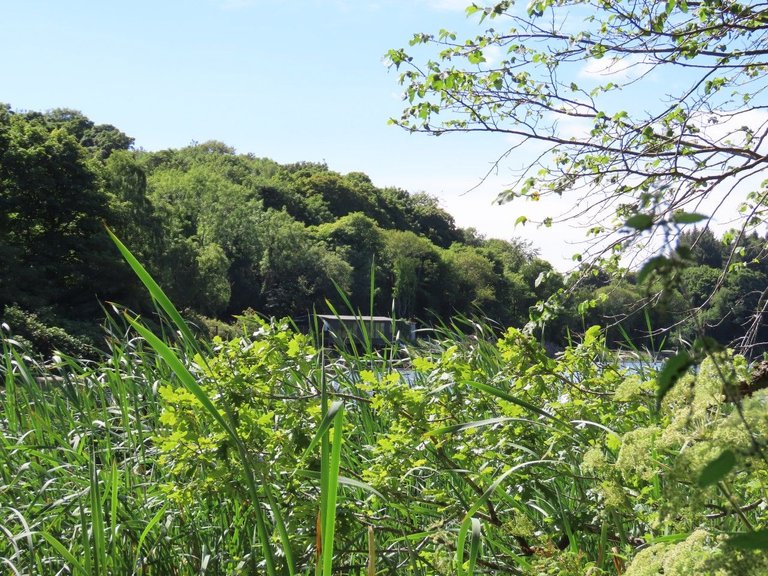 However being summer the overgrown foilage was like a jungle, now that the lake has closed the fishery business it is only the odd dog walker that wanders round it.
That is the spot where I usually feed the swan family.
Well, I could not see them, but I did hear them splashing around. So I threw food over the reeds and called them. I did hear them eating so that was good.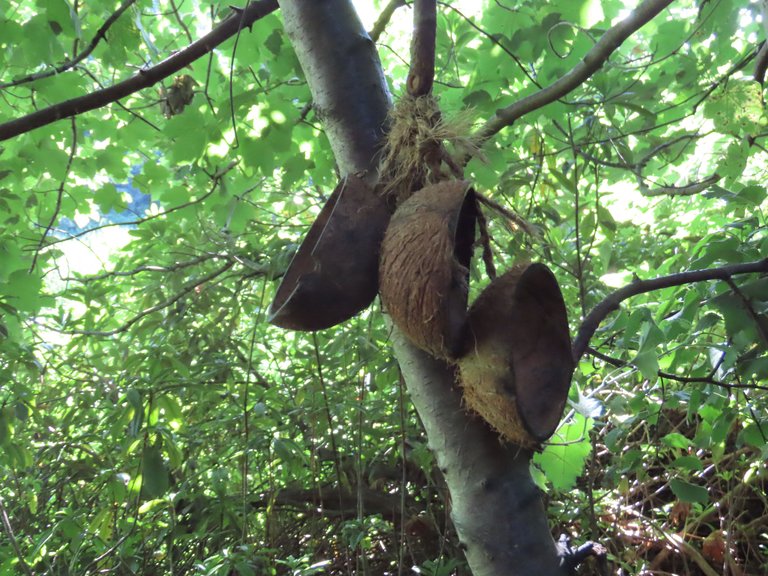 On the way to the other end of the lake, I went past the local laundry line.
It seems the two cup coconut bra had become a three cup coconut bra! I wondered who had moved into the area.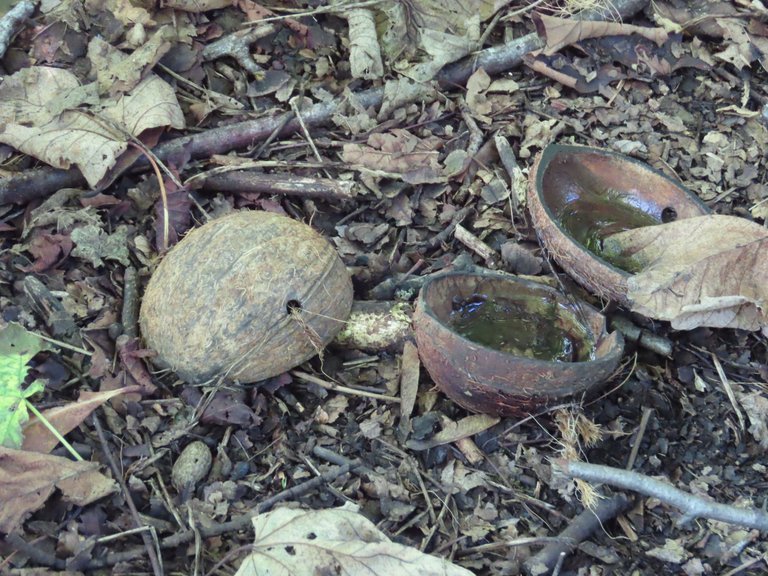 And there discarded on the ground was another three cup coconut bra. Me things the lady doth have too much money to be carelessly discarding her laundry in public!
Unperturbed I went bird-hunting, whilst Mrs T did a spot of mudlarking!
Hands up if you know what mudlarking is?
A mudlark is someone who scavenges in river mud for items of value, a term used especially to describe those who scavenged this way in London during the late 18th and 19th centuries.
source wikipedia
So whilst I was photographing the birds and doing my Eddie Wildlife part, she was scouring the water's edge for pottery or glass shards.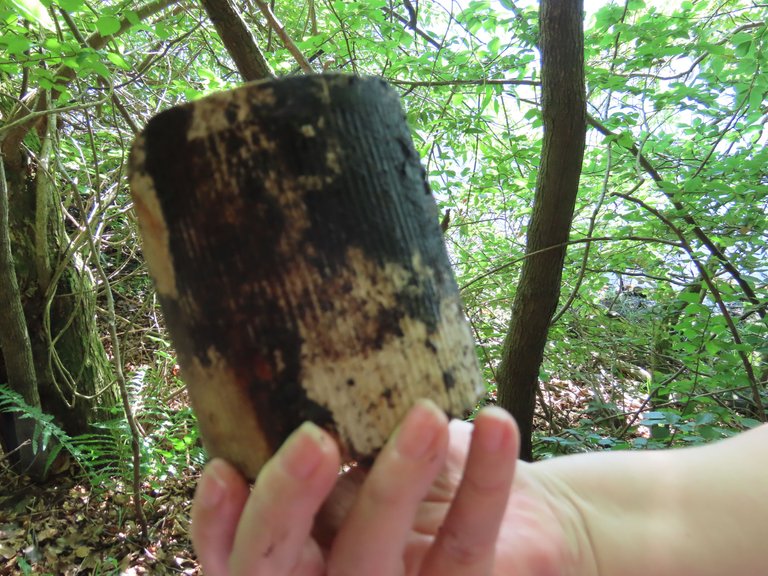 She was so focused on her finds, that she had not realised that I had successfully called three swans to me. She turned round and saw three swans making a beeswan line for the shore, and in her haste to get to a safe distance manged to fall arse first in the mud, as she put it. I missed all this as I was delighted to see that the three swans were actually three of the missing children from Beveredige Park that I had not seen since last year!
I did promise @jane1289 a duckey shot and here is a baby duckling just for you, It is not until the winter that they will show their adult colouring of plumage, so I don't know if it is a loon or a quine!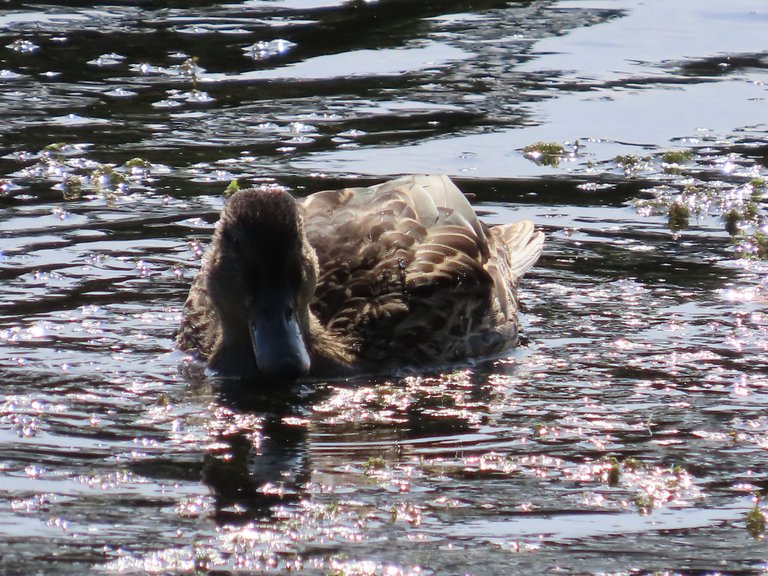 It has been a chaotic week and we are off to the charity shops to donate some more things. I will make a more detailed post of this eventful walk next week, but in the meantime @coquicoin I will leave you with three of the pies, can you remember their names? There are two girls and a boy here!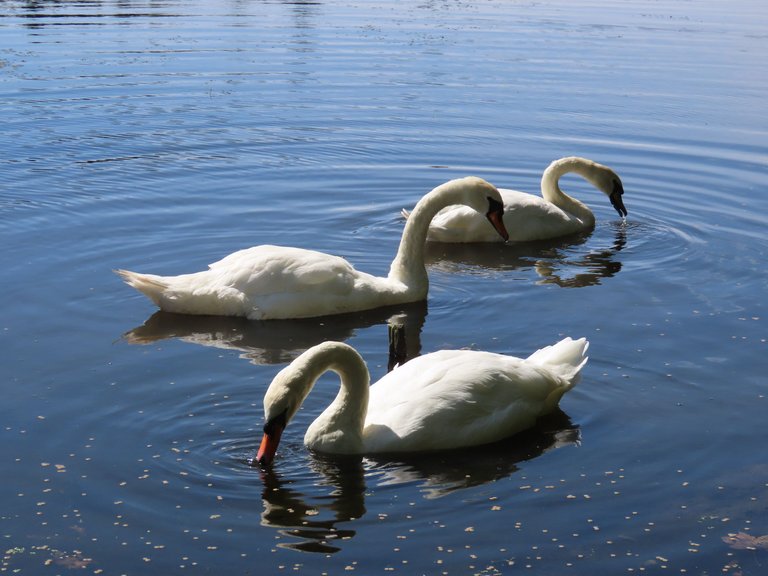 PS the wee brown pellets in the water is their 🦢 food that I get from Amazon courtesy of Hive!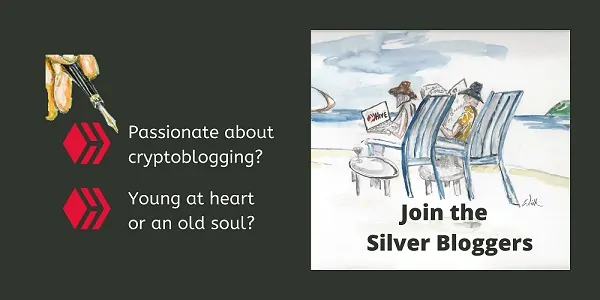 All images and ramblings are from me, the mad Scotsman @TengoLoTodo unless otherwise stated.
August 18th 2022
DO WHAT YOU LOVE AND DO IT OFTEN
Haste Ye Back!
---
---