Rocking around on a sunny Tuesday
Hello Hello you beautiful people of Hive!
Have you been singing or dancing today? It is Tuesday afterall and of course that means it is time for #threetunetusday or #ttt for short!
I am sure that you know what that it is😃
If you don't, well then you have come to the right place!
So get your volume turned up and here then is my post for #threetunetuesday the awesome weekly tune share initiative which was started and is led by the magical Irishman we know as @ablaze . Check out his post for this week, and this week is week 59! Crystal Fighters for Three Tune Tuesday Week 59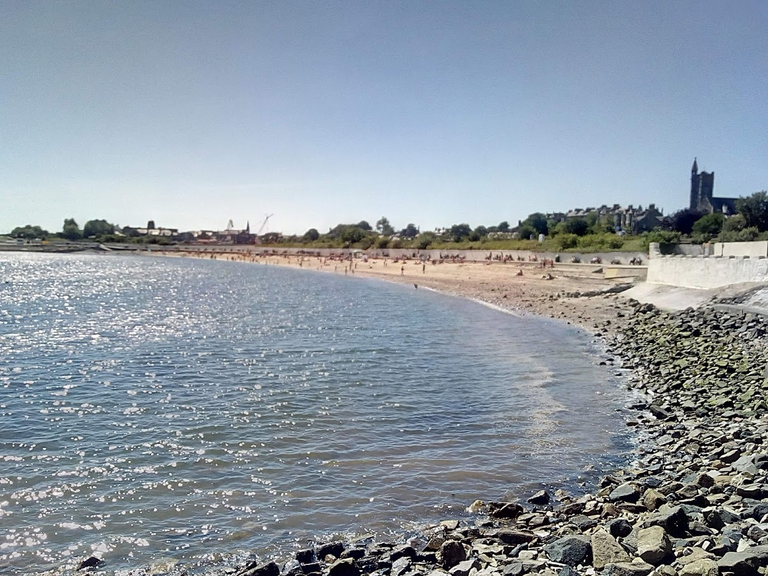 Rocking around on a sunny Tuesday ~ picture by me
If you wish to participate then I defer to the simple jist on how to do it from @ablaze ...
The jist is as follows

Every Tuesday I'm going to share 3 songs which I like to listen to and I invite your feedback in the comments below. Better still, why not have a blast of your own Three Tune Tuesday and mention me in the post and I'll come and find the post and upvote it. If you could also use #ttt or #threetunetuesday tags that would be great. It'll be a sweet way for us all to discover new music. You'll also be in with a chance of winning the prize - more on that later.
---
This morning I was down in town dropping off some clothes and books to one of the animal charity shops, and of course I was thinking about music. I loved the feedback that I got from many of you when I shared a song in Who Do You Wish You Could Be Like?
The singer in question was Rory Graham or Rag 'n' Bone Man as he performs as and you loved his song Skin. All the ramshackle goods in the charities shops reminded me of the UK sitcom Steptoe And Sons that he based his name on, so I decided to share another of his awesome tunes today.
Rag n Bone Man ~ All you Ever Wanted
There you go ladies, just listen to his voice! I love the video the way the animated scenese spring to life.
---
Sticking with the charity shop connection, I saw some of what the next song is about, do you know what C30 C60 C90 means?
I know the elder generation amongst us will know and probably have some fond memories of them! Did you use a pencil?
Bow Wow Wow were a fun fun band all I loved all their songs!
The lead singer Annabella Lwin reminds me of a young @dreemsteem with her pirate hat, what do you think?
Bow Wow Wow ~ C30 C60 C90 Go
---
Now I have veered off the charity shop tangent and onto @dreemsteem and her amazing project @dreemport. What can I say last week was absolutely Madness! It was a blast and Dreemie really does have a House of Fun.
Did you like what I did there @juliamulcahy 😎 Anyway it was so much fun I though that there is no better way than to round out this edition of ttt with those nutters that are ....
Madness ~ House of Fun
---
Note: The three YouTube videos that I have shared are not owned by me, I am simply spreading great music on Hive.
I hope you enjoyed these tunes, and it is now time for me to go and check out some more of the awesome #ttt posts 😁
I wish that you all have a brilliant rest of your week, and until we meet again enjoy your tunes 🎶🎵🎶
All images and ramblings are from me, the mad Scotsman @TengoLoTodo unless otherwise stated.
DO WHAT YOU LOVE AND DO IT OFTEN
Haste Ye Back!
---
---