Setting #MyHiveGoals for 2022
Action said the director!
Well it is Time to take action for me too.
I started off with 0 HP on the first of January 2022 but I did participate in January HPUD to start me off on my Hive journey.
However, the journey ran out of steam a wee bit, and needs a poke and a prod to get it back on track.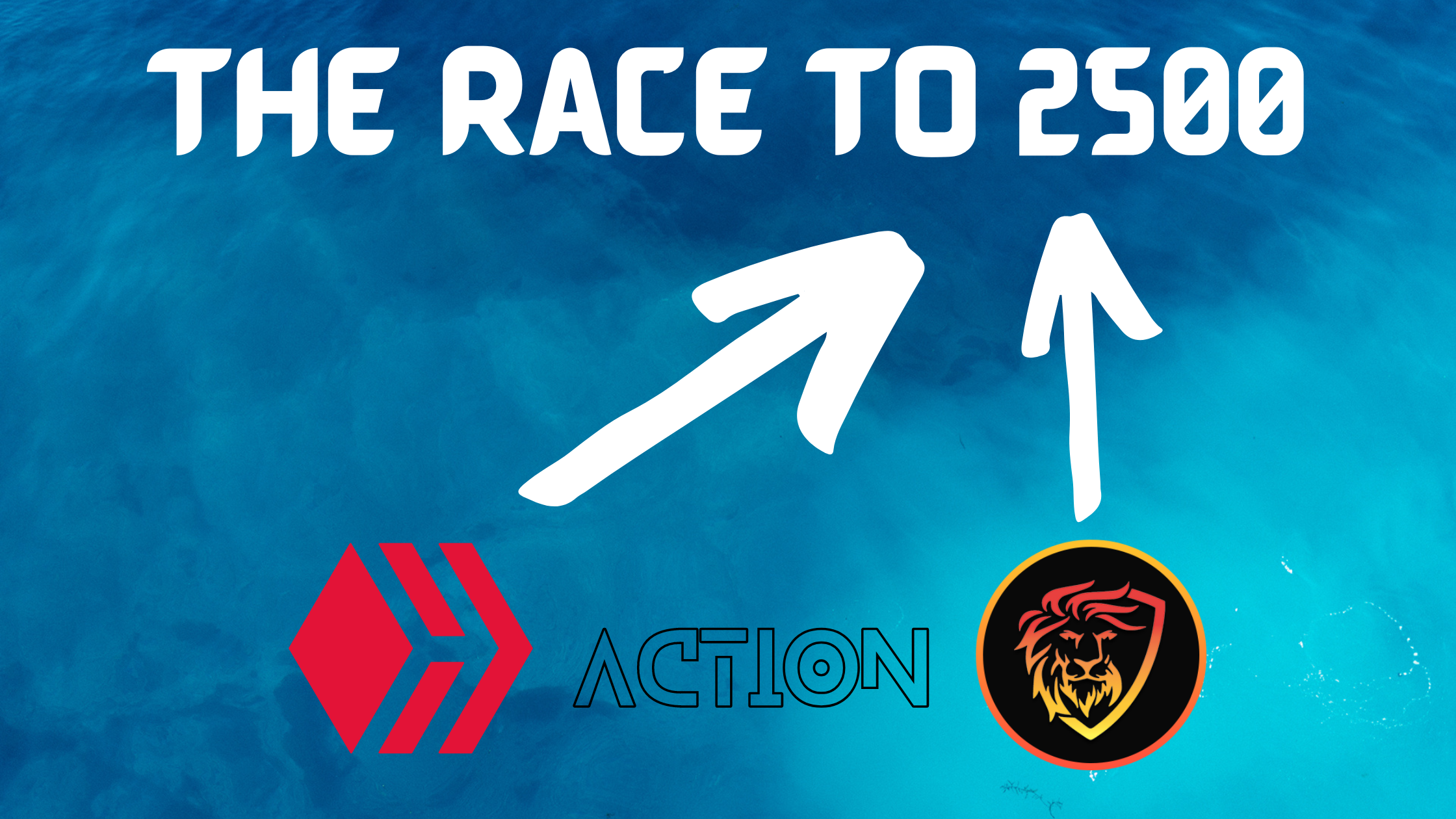 Image created by me in Canva using logos from hive and leofinance media packs.
After reading so many people posting about their goals and achievements, I was like yep I need to pull my finger out and do that.
Well today I did, I have set my goals for 2022.
Whilst they might not be earth-shattering to many, they are nevertheless a focus for me and a prompt for me to sit down and take ACTION for the rest of 2022.

The race to 2500 Power
As you can see from the above wee table I have set a goal for Hive Power and a goal for Leo Power at the end of 2022.
The goal is identical and is 2500 Power in each case.
So now is it a case of:
Will it be the bees in the Hive that swarm to 2500 or
Will it be the Lions that roar in the Den to 2500 first

HIVE POWER
At first glance it would appear that HP will get to the finish line first as it is over double that of the current LP on my account. I am averaging two posts per week on Hive and my HP is not really growing the way it was in the first quarter of 2022.
I know this and another reason why I want to start putting goals in writing and take Action.
LEO POWER
Personally I have made LP the favourite to get to 2500. Whilst it seems behind HP at the moment, thanks to the #lpud I will be powering up 200 LEO every month. 6 lots of 200 is already 1200 LP so it won't take much of a push to get that to 2500!
HP or LP which will be the first to 2500?
So this is why I posted the first image in this #MyHiveGoals post.
What do you think will happen?
Let me know in the comment and you might get a wee surprise:)
Additional Goals
Layer 2 tokens. I want to sort out my Layer 2 tokens and decide which to keep, this will be updated in my next Goals Update
Gaming. I am focusing on Rising Star, it really is a fun and free NFT game on Hive. I dabble in Splinterlands. My goal though is get the Millionaire Card on Rising Star.
Savings and Farming. At the moment I am not setting goals yet until I decide what I am going to do with these.
ACTION .... take action!
Do you remember me mentioning ACTION?
Well this is what I intend to do to achieve my 2022 goals:
Arse ~ Pull my head out of my arse and do this ACTION!
Consistency ~ Be more consistent in my posting and aim for 1 a day
Time management ~ Ensure I post before getting sidetracked engaging all day!
Inspire ~ Take onboard the inspiration from others and pass it on.
Order ~ Post about gaming/fitness on an alt account and keep both accounts on point.
Nerd ~ Finally join LISTNERDS, I have meaning to do this for a while!

Many thanks for reading, and have a great day:)
All images and ramblings are from me, the mad Scotsman @tengolotodo unless otherwise stated.
DO WHAT YOU LOVE AND DO IT OFTEN
Haste Ye Back!
Posted Using LeoFinance Beta
---
---