Censorship: Discord Embraces Big Brother

I missed Discord's update when it originally dropped, but I see it now-- and it seems we've lost yet another free speech space. Surprising? Unfortunately not... but worth noting nonetheless.
---
Before we dip into our objective opinion troughs though, you should check out the official DISCORD POLICY UPDATE from a little over a month ago so you're up to speed (and so you know I'm not just blowing smoke).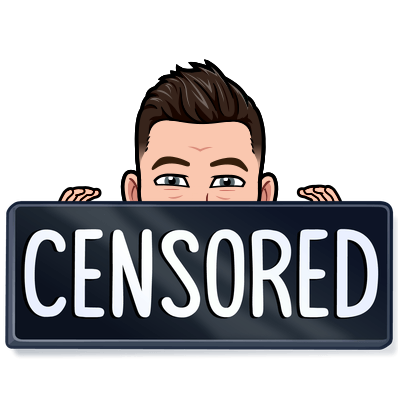 "To help make Discord a safer place for everyone," the blog post reads, "we are prohibiting harmful misinformation and will now consider off-platform behavior in some cases." This rhetoric has become standard fare within these online censorship discussions. Again: no surprise.
The script follows up predictably:
"We've also updated the protected attributes in our hate speech policy to include caste, gender identity, age, serious illness, and more."
The same buzz words, and we all know what these things mean. But for absolute clarity-- at least in one of the aspects-- you can refer to the recent update ADDRESSING HEALTH MISINFORMATION if you need a stark reminder.
I screenshotted some of its meat for you:
Mmm... Meaty, Succulent Censorship.
We've already grown accustomed to walking casually past the writing on the wall, so I'm not sure why I insist on digging up more corroborative evidence for you... but THIS NPR ARTICLE from just a few days ago confirms the suspicions which began brewing even before the official update.
It gives a bit of detail about the more than 2000 communities Discord deleted recently for what they deem to be "extremist" views, such as the Boogaloos (a right-wing secessionist group in the United States), among many other things surely.
I'm not sure when this trend really started, but THEY ACQUIRED SENTROPY last summer, an AI censorship company that was making a name for itself... This subsequently became a major infusion for the Discord "Trust & Safety Team", which is now comprised of around 15% of Sentropy's workforce.
That's a lot of manpower positioned to shut people up. But it always goes beyond that (or above it) when these companies go for the free speech jugular. "Discord is throwing data science and machine learning algorithms at the problem" too, as THIS PIECE FROM THE VERGE describes.
Clint Smith, chief legal officer at Discord, clarifies that they have also "consulted with academics, groups like the Anti-Defamation League and the Southern Poverty Law Center, and journalists from trusted outlets" in this whitewashing odyssey.
My bias might be doing some of the talking here, I'll admit-- I have hated seeing this stuff bubble more and more readily to the surface over the past few years-- but you know what they say: misery loves company. And I'm certainly not alone.
What Do Discord Users Think?
My guess is that the majority of people who use the group messaging app won't really care about these policy shifts, if they even notice... everything else they know and love is comparatively the same (or worse in some cases).
Most people won't even bat an eye until it affects them in a real, qualifiable way.
But the section of people who do care is getting larger and more conscious of these bigger picture issues. I see a lot of chatter over the last month: users raising the red flag and letting Discord have a piece of their minds.
The exact wording can vary, obviously, but there is a lot of overlap in the sentiments expressed.
"Deciding to start censoring people based on other's opinions is not what your platform was built on and is a betrayal of all the members. You will not be receiving another dime from me and you are going to kill your business."
This was the beginning of A THREAD started within the actual Discord Support forum (one of many). The responses were generally in agreement... and many suggested alternative platforms, like this one:
"Deleting my account now and encouraging everyone on my channels to do the same and migrate to Tox."
It's hard to misinterpret how these people feel, and what their intentions are going forward. For those of us who are paying attention and actually care about our freedom, our patience is getting pretty thin for these restrictive updates everywhere we turn.
Follow the White Rabbit.
That's my best attempt at a Matrix segway.
Not the Keanu Reeves movie... the open-sourced code library. Tox, the user suggestion quoted above, isn't the only player in this game. We would need to have a much longer discussion if we're getting into brass tacks... but there are both TOX-BASED CLIENTS and MATRIX-BASED CLIENTS for whatever you're using, as well as all the sources for any other application you can think of.
I'm sure I've only scratched the surface of the secure messaging world with these two examples, so I won't pretend that this is a thorough review of all your options... but it was meant to be more of a quick and bitter indictment of Discord.
Should Hivians Ditch Discord?
I'm not a leader, and I'm not usually one to bark orders and prescribe best practices... but I do think we should take these things into account when we're making moves for our communities. I've noticed that Discord is a popular choice for group communications around here. That's all.
And maybe we should be talking about it.
---
---
So let's talk! Let me know in the comments what you think... have you moved to one of the more free and secure communication platforms, or did I leave the best one out? Or maybe you're a die-hard Discord fan and you're not willing to change. All perspectives are valuable. Thanks for reading. Stay awesome! ✌️
---
---