Dear Brave Browser: Love You, But...
You need to drop the Uphold wallet integration, or at least offer some other option. How many of you have been thinking the same thing for a LONG TIME now? Did you know that the Brave browser actually has another wallet option?
---
I didn't either, to be honest, until today. So I switched immediately.
Why Uphold is NOT the Way...
Simple: it has exorbitant transfer fees!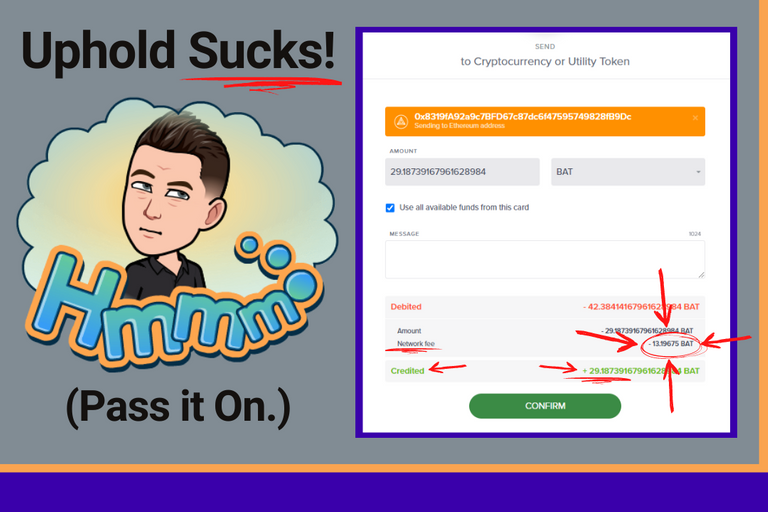 As you can see in the screenshot I fancied up, my 42 BAT token transfer is costing me over 13 tokens to get done... that's over $14 CAD or 30+% of my total balance. You could say that I should wait until I have more BAT to withdraw-- normally a sensible suggestion-- but I earn around 5 BAT per month from my browsing activity.
Do the math: it takes me three months just to earn enough tokens to afford only the transfer fee. Needless to say, I was constantly frustrated to see the lion's share of this passive income stream get siphoned into the Uphold coffers.
Enter Gemini.
I have no idea when this development happened, but I just today noticed another wallet integration option in the Brave Rewards page. It's called GEMINI, and I'm already on board... it took me all of ten minutes to make the switch.
It was a no-brainer. They had me at 'NOT UPHOLD'.
I'm an affiliate already too, so if I can make my fellow Uphold-haters aware of this revelation and they click one of MY LINKS, I earn a little something if they decide to trade on the Gemini exchange.
My first impression is that it looks like a clean, modern wallet and exchange... and they offer interest for the tokens you hold-- including a little better than 1% on BAT-- so it already gets bonus points. If Uphold does offer interest, they never made me aware of it. So on first glance, this new Brave wallet is winning.
The image above will take you to the interest-related page if you want to check it out. Frankly, I'll be holding my Basic Attention tokens in my YOUHODLER account where I earn 3% instead of 1%... but hopefully I'll be sending much more of what I've been earning with Brave.
As a sidenote, YouHodler is also what I've been using to get crypto-backed USD loans for paying bills over the last three or four months. It has been an AMAZING service for me, and I couldn't give a more glowing recommendation... click the link above or RIGHT HERE to check it out for yourself. I've been absolutely loving it.
But I Know NOTHING About Gemini.
It's important that I make that clear: I have no idea what the Gemini experience is like overall, and I don't know if the fees are much better (if at all)... but, come on, it must be better than 13+ #BAT tokens!
I guess I'll know more early next month when my ad-viewing revenue is paid out. I should be able to see the withdrawal fees at that point, and I'll write a follow-up post with my final verdict.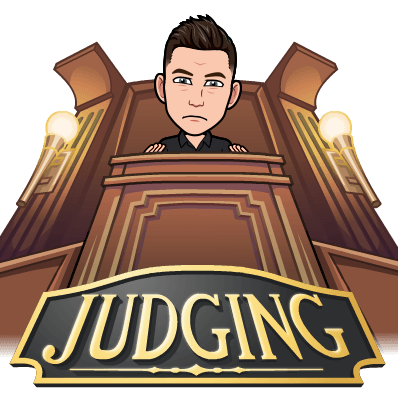 But it will change nothing about my Uphold commentary... I've been cursing the #Brave browser under my breath this whole time because of these prohibitive fees, and I'm crossing my fingers for good news on the Gemini front. Please be right!
Brave is Still My Browser of Choice.
Yes, fine... I still appreciate being paid something for my attention, and it is a solid user experience all around: Chrome-compatible, notably fast and no unwanted ads. This Uphold ordeal was really my only gripe.
So if you're not already a Brave user, do yourself a favour and START NOW... and for the love of all that is fair: make sure you choose GEMINI, then connect it to your Brave Rewards. I can almost guarantee it's the only good option.
---
---
Let me know in the comments if you use any of these services and what you like best... did you notice the Gemini option a while ago, or do you actually like Uphold for some reason? Or if I twisted your arm on anything, let me know what you think. Thanks so much for reading! 🙏
Posted Using LeoFinance Beta
---
---