Communism, Mental Health and Pork Chops

"You're sick," they tell us. "You're selfish and hateful." We're told we have systemic societal issues and uncontrollable healthcare emergencies, and a collective mental health crisis... all of which puts us at very real risk of becoming stupid and complacent, and suicidal... homicidal. We lose battle after battle.
---
But what of the war? That's my question.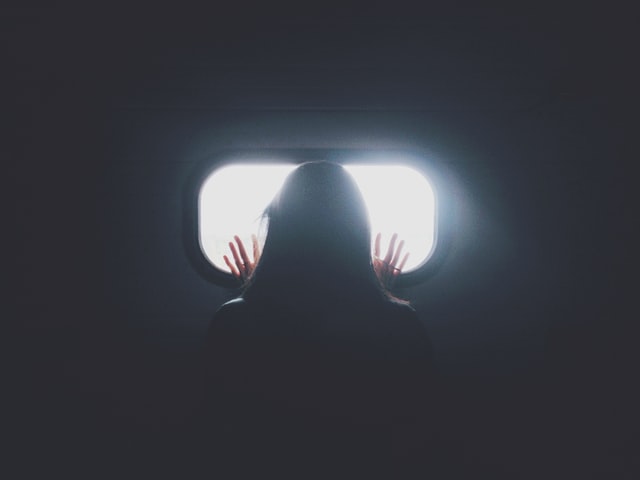 IMAGE SOURCE
And I use their own rhetoric here, mostly to emphasize the seriousness of the charges on both sides. There is indeed a war being waged, but not for the reasons we're being told... and not for the victories we think lie ahead. If our enemies have their way, most of us won't even know the war was lost without a single shot...
Except at each other, of course.
Who Is the Enemy?
Think of it like this: our enemies are anyone who claims to help people-- anyone who claims to want positive things in principle-- but who causes pain with every stroke!
Think: if any group says they need to destroy an economy (and many of the lives within it) in order to keep people safe, they are the enemy. (Hmm...)
Or if any group says that authority and fascism is wrong and then proceeds to harass regular people, block traffic and burn down small businesses... they are the enemy. If a group says that we are all equal while they adjust the proportions of everything to create their own idea of equality, they are the enemy.
It seems like we have a lot of enemies right now... but I think it's actually only a handful of individuals who are spreading their subversive webs in all directions.
Globalist, Communist, Environmentalist, Egalitarian Pigs.
Too harsh? Tell that to George Orwell, who chose the same metaphor for the 'Animalist' leadership in his book, "ANIMAL FARM". It's not a long book... read it again (or for the first time) and notice the eerie parallels to our own recent experiences.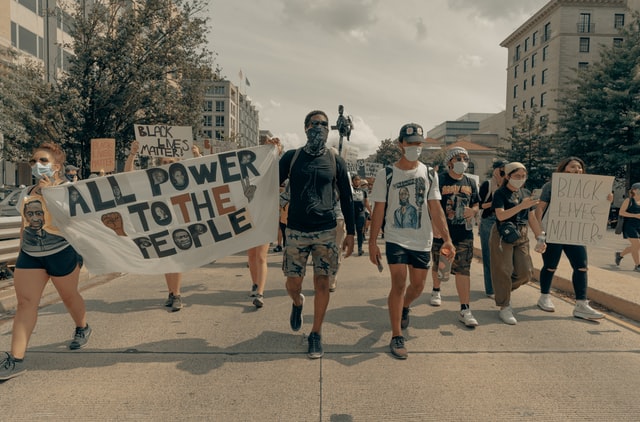 IMAGE SOURCE
All animals are equal: that's the seemingly altruistic motto of Animalism. "Four legs good. Two legs bad." But the farm animals are quickly taught to understand that all animals are equal... only with help from the superior pigs. Pigs need to eat all the apples and drink all the milk to have the strength to be great leaders.
Clearly bullshit... but we're letting the very same thing happen to us right now. Orwell wrote this book to warn us and we're flipping him the bird!
We are not destroying the planet, they are. We do not self-identify as ideas and labels, but they divide us anyway. We do not put our health before our freedom, but they've already formed and broadcasted our positions loud and clear.
And we do NOT have a mental health problem, they do (and it's infectious)!
This idea of "mental health" is a myth pedaled by the same globalist swine who've been subverting our individual values and cultures for over fifty years. The sooner we can come to terms with this, the more effective our resistance can be-- now and in the future, as the situation gets more dire.
Let me first say that I have had my own serious bouts with depression-- including during the last year, which I'm sure comes as no surprise. So I don't speak about mental well-being dismissively, per se-- although it may seem I do at times-- but rather about the media-driven corporate economy which has been built up around this phenomenon of mental health advocacy and activism.
Our enemies aim to actually CREATE a mental health problem-- by essentially insinuating that it IS indeed a huge problem. It's that simple and dialectically diabolical! They turn our natural levels of vulnerability and anxiety into an extraordinary condition needing their help... but our mental state-- indeed our powerful, yet impressionable, mind as a whole-- is controlled almost entirely by us: both in the way we treat ourselves, and how we choose to think and feel.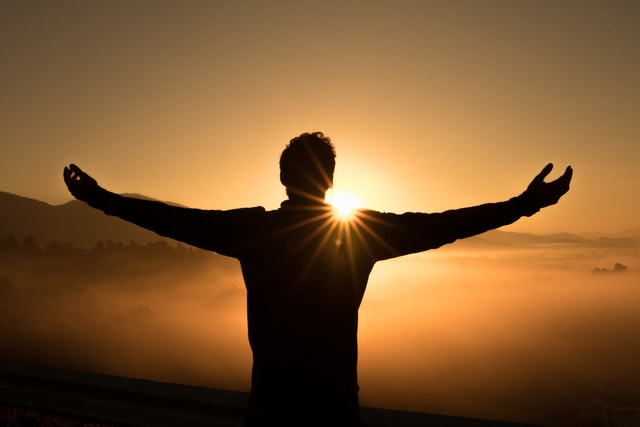 IMAGE SOURCE
SO WE NEED TO START SELF-HEALING!
And may I suggest that the first step in this transformative journey should be to TURN OFF the mainstream mechanisms in our lives completely.
Yes, I'm talking about turning off the televisions and turning away from popular culture. But I also mean we should turn away from popular medicine and the pharmacological general practitioner mindset that we've been taught is the only game in town; we should take our kids out of public school too and figure out something better; we should try to find out what has ACTUALLY HAPPENED over the last five or six centuries, because the history books are almost entirely FICTION; we should stop shopping at all the big box-stores-- online and brick-and-mortar. Et cetera, ad nauseum.
Is that a reasonable proposition?
Umm… yeah. Yes, I need to say YES in order to wake up tomorrow and press on!
Is it going to be achieved tomorrow?
Are you out of your mind? I have, at this very moment, an Amazon shopping cart worth almost $500 and I will check out in the next day or two… so don't feel guilty or defeated if you're in a similar position.
But it DOES NOT change anything I'm saying or feeling right now.
I Fucking Mean It. I AM DOING IT. And I've already stopped pandering to the identity politics of the [insert social justice cause] emotional doublespeak and propaganda.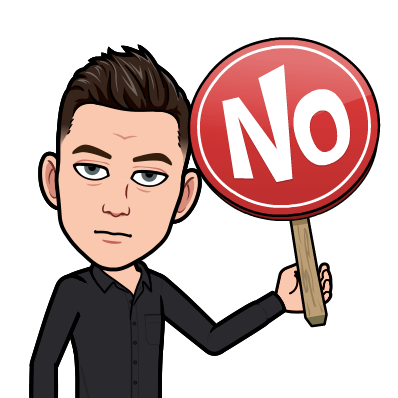 My entire paradigm has shifted over the last fourteen months!
It's strange too: once I was awake and recognized one absurdity, everything else started to fall like dominoes! Almost everything we've been told is a lie... from politics and history to science and medicine, to our own biology and purpose.
Do I have all the answers? I would be pretty ridiculous and hypocritical if I made such a claim... but I will submit that the answers aren't nearly as important as the awakening itself, the recognition of ignorance and a sort of spiritual infancy. That's about where I'm at, and that's okay. Better than okay, actually... I think it's perfect.
It's almost a rite of passage into wisdom to admit things like "hindsight is 20/20" and to dwell for fleeting moments in the wake of such reflection. "If I could only go back and start again," we often tell each other later, "I would do it all differently."
I dare say we have a rare opportunity to do exactly that.
---
Who's with me? I know it's some pretty heavy subject matter, and many of you may not agree with a word I just said... but we need to have these discussions. We all see the writing on the wall, but how is everyone translating it? What do you see? Please let me know in the comments and we'll get the ball rolling. Thanks so much for reading!
---
Posted via proofofbrain.io
---
---