Missed Deadlines, Merch and HivePUD

This post coincides with so many good things going on right now: it's the weekend, it's Hive Power-Up Day, I am putting personal setbacks behind me on the road to Hive merch greatness... and that falls nicely into the #Weekend-Engagement prompt of failure and achievement.
---
Yeah... It's the Big Hive PUD.
I've only missed a few in the last year, I think... and I am in the mood to build some momentum!
Truth be told, I pulled the trigger ONE MINUTE before the #HivePUD deadline-- and finished in EDIT mode moments later-- because I didn't want to miss it. Story of my life, lately: good intentions followed by disappointing results.
Watch me digress though... and turn this ship around (on a Sunday, no less).
'Cause It's My First Weekend Post!
Before you correct me, I have posted during weekends before this one... but I'm talking about the WEEKEND COMMUNITY here on Hive. It's been on my radar for a little while-- good numbers and great engagement-- so I'm happy to finally jump in!
The prompt for this weekend is failure and achievement, which ties in beautifully with something I've been trying to roll out for quite a while.
So it feels right, like all the pieces are lining up just so-- in the nick of time, of course...
HIVE MERCH: Take Two (or Three).
The last two years have really highlighted how easy it is for things to get away from me... it felt like all my marbles rolled out of sight as soon as I put them down (just for a second, I swear).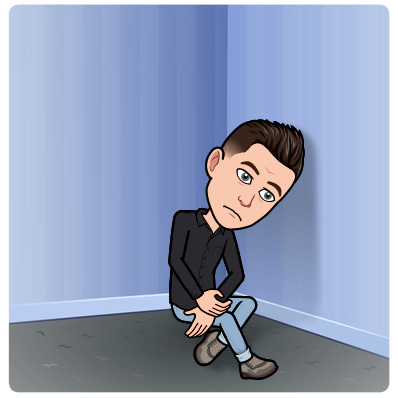 PSA: Have you seen this man's marbles?
I'm overstating it, rest assured, but everything was feeling much more impossible... and the universe seemed happy to oblige. As I got more and more complacent, one thing would falter and then another, and another: like a fateful snowball.
And I am a hopeless perfectionist, which doesn't work well with complacency at all! So I'm faced with choices: fail or forward. I can't stand still just because moving forward might be risky... I may fall down, damn it!
But that's about enough of this defeatist attitude.
Perfectionists Produce Killer Merch!
Sure: I have confidence issues, and it takes much more time... but the effort and attention to detail really is apparent in the end! And I order test runs of new products to make sure everything is perfect.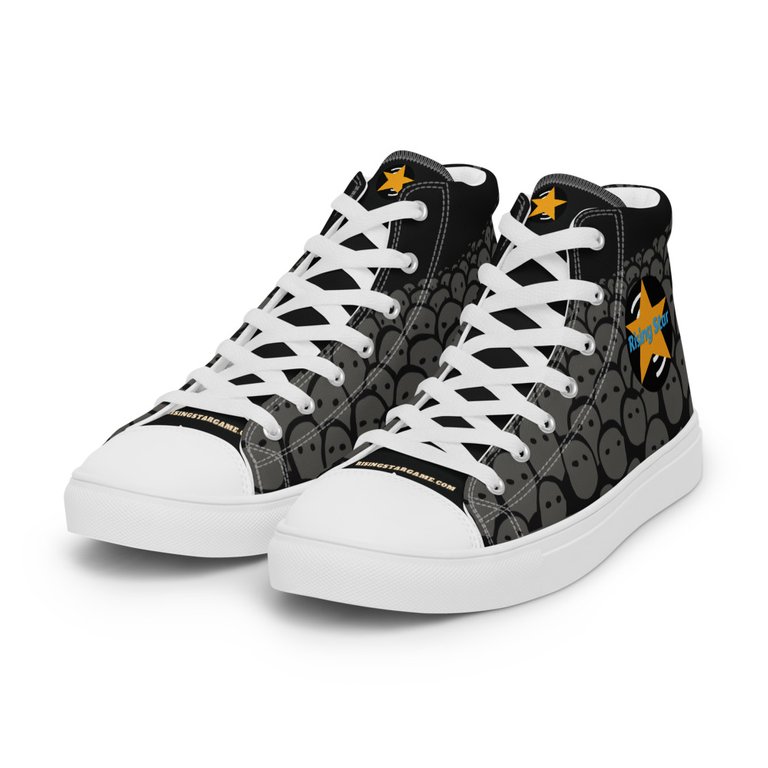 So without any more silly ado, I invite everyone to check out my Hive (and tribe) merch on SMART ALEC TEES. I'll be adding things over time-- and certain new additions, like the @risingstargame shoes seen pictured, will be hidden until I physically see and clear them for sale.
You'll notice that descriptions might be missing in places, and very long in others... I am currently working on sharpening and shortening things, and putting everything in the right spots. I don't think it's worth delaying the whole show for this incomplete aspect.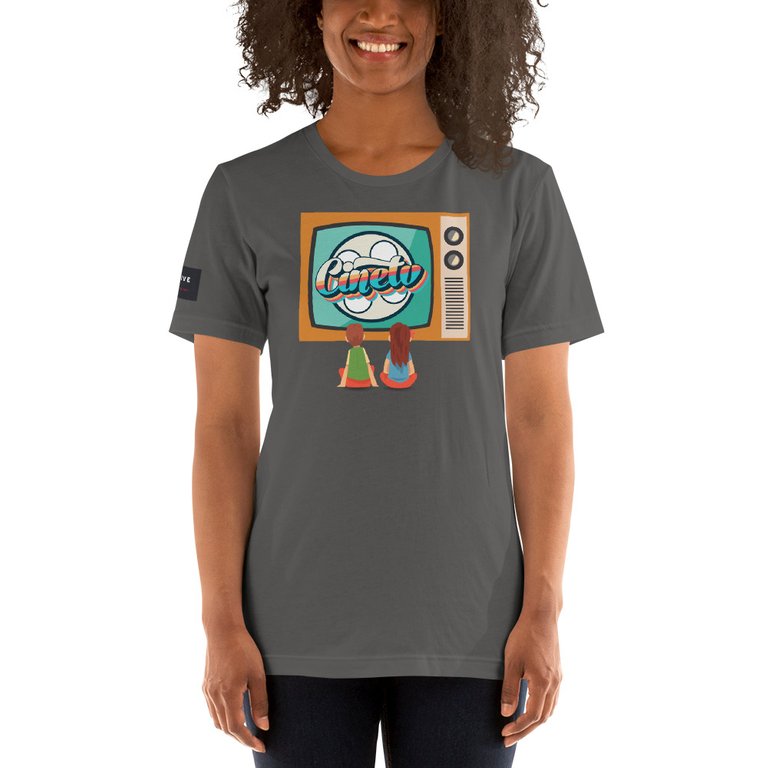 The products you see are ready to roll... that's the point.
One key feature of the Smart Alec Tees shop is the ability for people to PAY IN HIVE AND HIVE ENGINE TOKENS, thanks to the @hivepay-io integration! I don't have every single option-- I think that would be overwhelming-- but I added ones that make sense to me. If you want a token added to the roster, just let me know.
I'll say more in the coming days, both here and on the official @smartalectees account... so please have faith and stay tuned. There will be a giveaway or two, and some sort of map for the road ahead. Exciting!


A self-styled banner for my Smart Alec Tees (@smartalectees) store.
Boom: Progress Feels Good.
And it's cool that I was able to tie it into both a #Weekend prompt post and Hive Power-Up Day! Ain't it swell when pieces fit together? I'll leave it there for now, but I look forward to moving forward with all of you fine Hivians.
Talk to you again very soon!
---
---
Too soon? Just kidding... thanks so much for reading! Let me know in the comments how your Hive PUD went, or if you have any ideas or input for the SMART ALEC TEES store. Peace out for now! ✌️
---
---