Rising Star: Good Luck on New Card Day

There is a lot to like about the first day of the month, not the least of which is the batch of NEW CARDS released on #RisingStar! I can't speak for anyone else, but I do most of my pack purchases in the first day or two.
---
My goal has always been to have as many unique cards as possible-- as this is the biggest part of the leaderboard equation-- so I make the effort early every month and then spend the rest of my time piling up the #Starbits (or doing things like the Festival World Tour or any special missions that may pop up).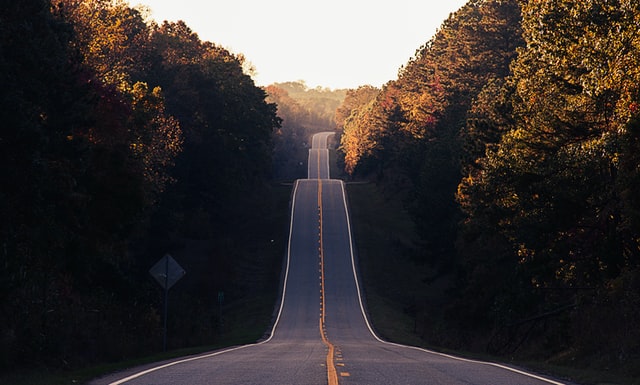 Photo by Matt Duncan on Unsplash.
To each their own though... other players, I'm sure, have different strategies to get them where they want to go. Rock on! I just love seeing so many new players and so much engagement in the community.
Find Your Rising Star Groove!
No matter how you slice it... it's all about the cards in your collection. These #NFTs determine how much we can earn from the missions we play and how quickly we progress through the zones.
So we can all appreciate those occasional lucky packs that contain an Epic or a Legendary NFT. Right? It's a beautiful feeling. Now, I should say that I have personally only ever gotten ONE Legendary card in a pack... but it can and does happen.
I wasn't that lucky this time around... but it could've been much, much worse! I bought two 12-packs yesterday. As usual, I was able to get most of the new unique cards. Good stuff.
But then there was one particular pack that caught my attention...

A Rare and two Epics! Pretty sweet... and I had been going through a seemingly endless dry spell of mediocre card packs, so it's a welcome surprise. As an added bonus, the guitar category is my highest Music Lesson bracket and that new Epic helps bring it up a bit more. Every little bit counts. :)
Oh, and a 200-Year-Old NFT!
Don't forget about the new composer card: Chopin. It was added as a replacement for the Beethoven card, which was given to players who purchased 12-packs for 50 HIVE. That price has now dropped to 20 HIVE, thanks to the token's recent price increase, and you get one of these nifty Chopin cards.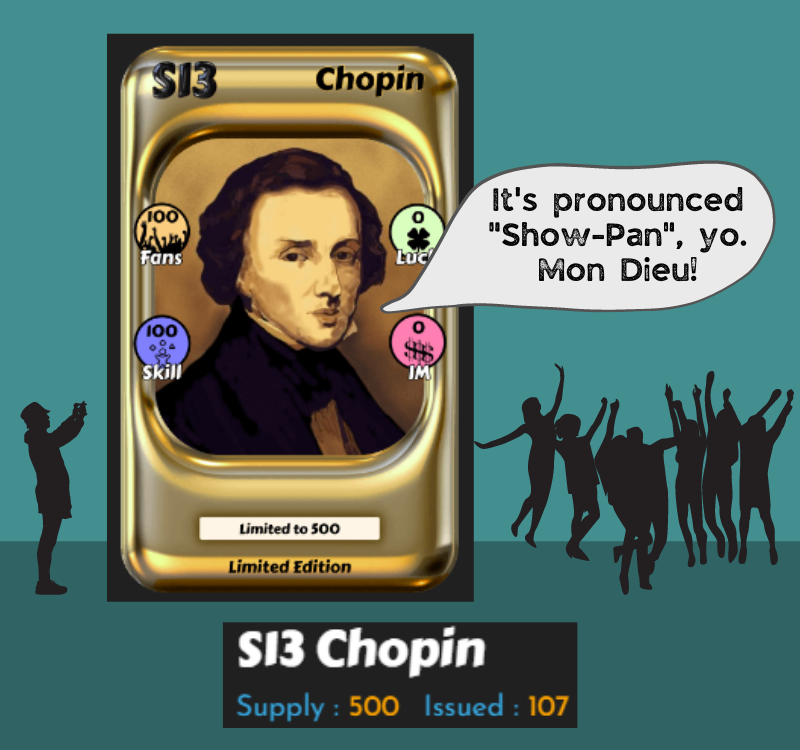 Created using CANVA, a tool that makes me look talented.
Isn't he handsome? I bet he got all the ladies back in his day!
I'm not sure if Mr. Chopin will be the last of the composer cards, but I hope not. Make sure you grab one of the 500 while they're still available... otherwise, you'll have to buy one off me at a premium. :)
I hope everyone is doing well, all things considered... I just got settled back down after a lot of personal change, so you should see me around more often. It's getting cold up here in Canada anyway!
---
---
How's your Rising Star journey going? You rockin' your Chopin card yet? Let me know in the comments what your strategy is... or if you're brand new, ask any questions you may have. If I can't answer them, @risingstargame can. Cheers!
---
---