(ENG/ESP) The Value of True Friendship: A Personal Reflection.// El valor de la verdadera amistad: Una reflexión personal.
What does the word friendship mean to you? To some people, having a friend is like having someone to talk to or someone to gist whenever they feel bored. To some people, friendship is being able to share your intimacy with someone, but to me, I think friendship is more than that because friendship means a whole lot. Friendship is not really about having someone to get along with, but one question I ask people is: for the person you call your friend, are you willing to take a risk or go through some process for him or her?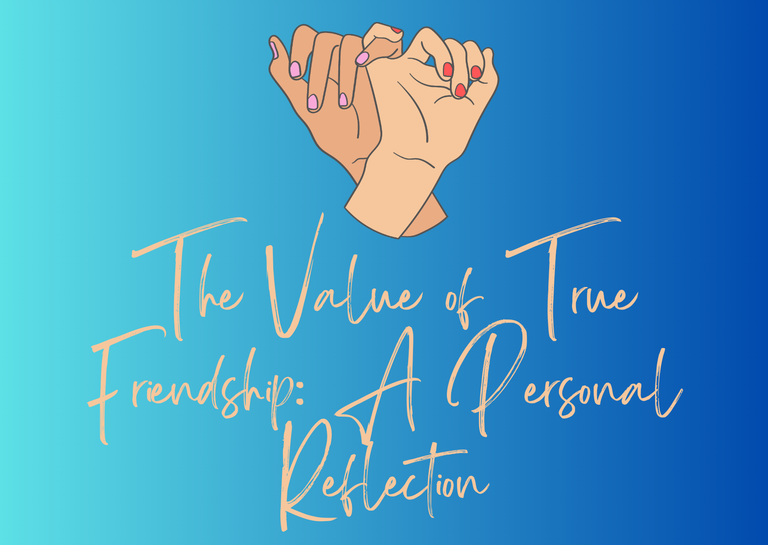 Designed with canva app
We go out in the morning and night, and we meet a lot of people on a daily basis, but is it everyone we meet along the way we make friends with? Well, the answer we give to that is yes and no. My reasons for years have been that we need people around us sometimes to be able to get over some things we do, especially when we're doing some things, and we need some people to help us get over what we are doing.
Those categories of people are friends based on what you are doing at that moment. We can have friends in our workplace, in church and anyway, but the level of what we share with them differs based on the place we meet them and the settings in which we meet them.
On the other hand, my reason for saying no is that sometimes you are not just supposed to go any length with anyone because some people you will meet are supposed to be just a counterpart to us and nothing more than a friend because being friends with them may later cause harm to us. Sticking to being friends with or colleagues will be good because there are some relationships that do not need to go beyond friendship level, which we sometimes take for granted, and this kind of relationship might later destroy a friendship with anyone.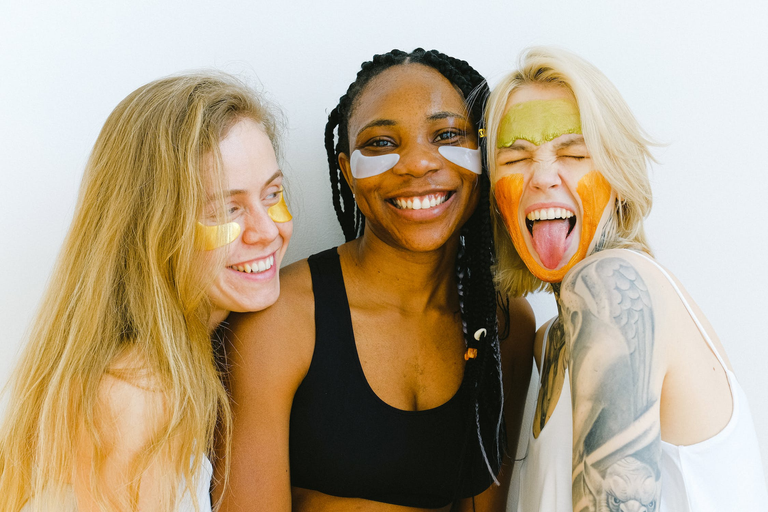 Source
This is what I am writing today, based on a life experience that happened and I witnessed myself. That is why I said there are some kinds of friends who are ready to sacrifice whatever it takes for you to be a better person, no matter what the condition. What really happened is that there were three of them. They really liked themselves, shared goals together, and made sure they both got the best out of themselves.
One of them was supposed to go to a competition that would give them a grand prize of 2 million naira, but he was afraid of going because he thought he could not do what they would be told to do in the competition. But his friend helped him find courage, and he was still insisting that he couldn't despite the plea.
And the contest was to create a video that will be on our site, do something that you should never imagine you could do, introduce it, and then post it. The number of likes and views they get will determine who will win the competition. When did we go on the street and this guy ask phobia for Turkey, and once he sees them, he runs? So this very day, he saw a big one and flew immediately.
But before this, his friend had been making a video of him dancing on our way, so the video continued like that till they went to meet the Turkey. His friends recorded this video of him, but he begged them never to post it, but they insisted. After posting it for 24 hours, he has been getting likes that are far beyond what he imagined, and it is now in the 6th spot on the list out of many that have made their entries.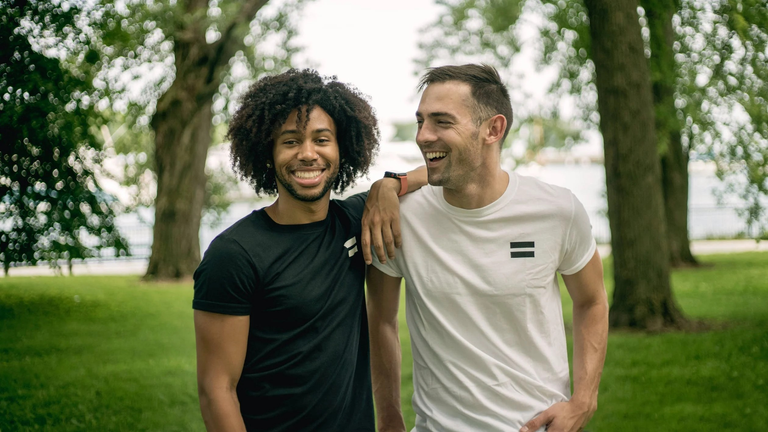 Source
When his friends shared their testimony of what they did and the position, he was very happy, and then the opposition was to close in the next two days, so they pushed forward to ensure that he got more likes. To cut a long story short, their friend won the competition, and he was granted the 2 million naira reward that was promised earlier before the competition. That was how he became buoyant financially, and he started getting endorsement deals due to this short video, which he did.
After all this, which his friends have done for him, they never neglected him, never left him alone to face the challenges of becoming a star himself, but instead stood by him till the very last minute, but at some point the new began to fumble and sent away his friends, thinking it would get people better than them. After you gave him the money, he thought he had almost finished because the people he called his new friends were just there to spend his money.
He went broke and then that letter made him realize what he has done by letting him know that true friends are very scarce, and if you ever get one who is very supportive of whatever you're doing and always motivates you to bring out the best in you, just evaluate and never let the person go because if they really go, you might never find someone like them again. Good friends are like treasure; learn to keep them well.
ESP
¿Qué significa para ti la palabra amistad? Para algunas personas, tener un amigo es tener a alguien con quien hablar o a quien chismorrear cada vez que se sienten aburridas. Para algunas personas, la amistad es poder compartir tu intimidad con alguien, pero para mí, creo que la amistad es más que eso porque la amistad significa mucho. La amistad no consiste realmente en tener a alguien con quien llevarse bien, pero una pregunta que hago a la gente es: por la persona a la que llamas amigo, ¿estás dispuesto a arriesgarte o a pasar por algún proceso por ella?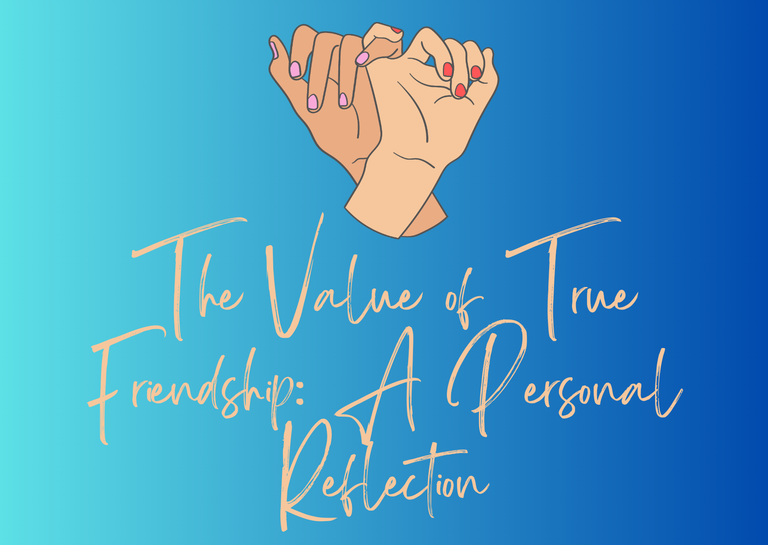 Diseñado con canva app
Salimos por la mañana y por la noche, y conocemos a mucha gente a diario, pero ¿son amigos todos los que nos encontramos por el camino? Bueno, la respuesta que damos a eso es sí y no. Mis razones durante años han sido que a veces necesitamos gente a nuestro alrededor para poder superar algunas cosas que hacemos, especialmente cuando estamos haciendo algunas cosas, y necesitamos algunas personas que nos ayuden a superar lo que estamos haciendo.
Esas categorías de personas son amigos en función de lo que estés haciendo en ese momento. Podemos tener amigos en nuestro lugar de trabajo, en la iglesia y de cualquier otra forma, pero el nivel de lo que compartimos con ellos difiere en función del lugar en el que nos reunimos con ellos y del entorno en el que nos encontramos.
Por otro lado, mi razón para decir que no es que a veces se supone que no hay que llegar a cualquier extremo con cualquier persona porque algunas personas que conoceremos se supone que son sólo una contraparte para nosotros y nada más que un amigo porque ser amigo de ellos puede más tarde causarnos daño. Limitarse a ser amigos o colegas será bueno porque hay algunas relaciones que no necesitan ir más allá del nivel de amistad, que a veces damos por sentado, y este tipo de relación podría destruir más tarde una amistad con cualquiera.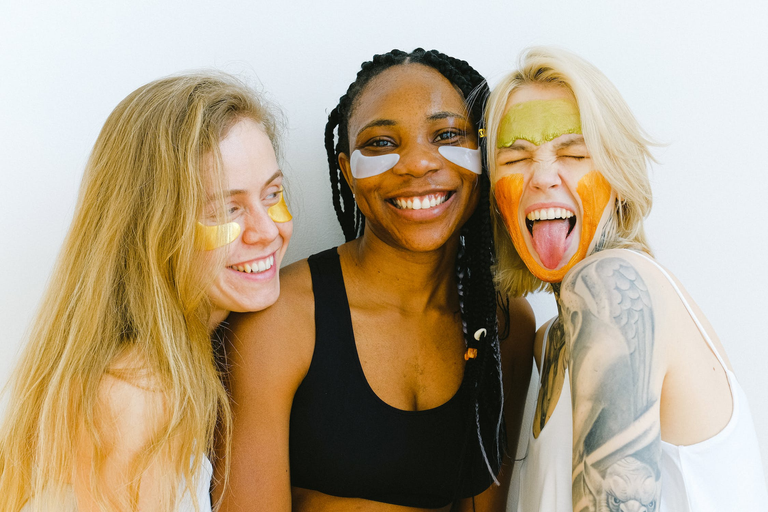 Fuente
Esto es lo que escribo hoy, basado en una experiencia de vida que me sucedió y de la que fui testigo. Por eso dije que hay algunos tipos de amigos que están dispuestos a sacrificar lo que sea para que seas mejor persona, sin importar la condición. Lo que realmente ocurrió es que eran tres. Se querían de verdad, compartían objetivos juntos y se aseguraban de que ambos sacaban lo mejor de sí mismos.
Uno de ellos tenía que ir a un concurso que les daría un gran premio de 2 millones de nairas, pero tenía miedo de ir porque pensaba que no podría hacer lo que les dirían que hicieran en el concurso. Pero su amigo le ayudó a encontrar valor, y él seguía insistiendo en que no podía a pesar de la súplica.
Y el concurso consistía en crear un vídeo que aparecerá en nuestro sitio, hacer algo que nunca imaginarías que podrías hacer, presentarlo y luego publicarlo. El número de "me gusta" y de visitas que obtengan determinará quién ganará el concurso. ¿Cuándo vamos por la calle y un tipo pide pavos por fobia y, en cuanto los ve, sale corriendo? Pues este mismo día ha visto uno grande y ha salido volando inmediatamente.
Pero antes de esto, su amigo había estado grabando un vídeo de él bailando en nuestro camino, así que el vídeo continuó así hasta que fueron a reunirse con el Pavo. Sus amigos le grabaron este vídeo, pero él les rogó que no lo publicaran, pero insistieron. Después de publicarlo durante 24 horas, ha estado recibiendo likes que van mucho más allá de lo que imaginaba, y ahora está en el 6º puesto de la lista de los muchos que han entrado.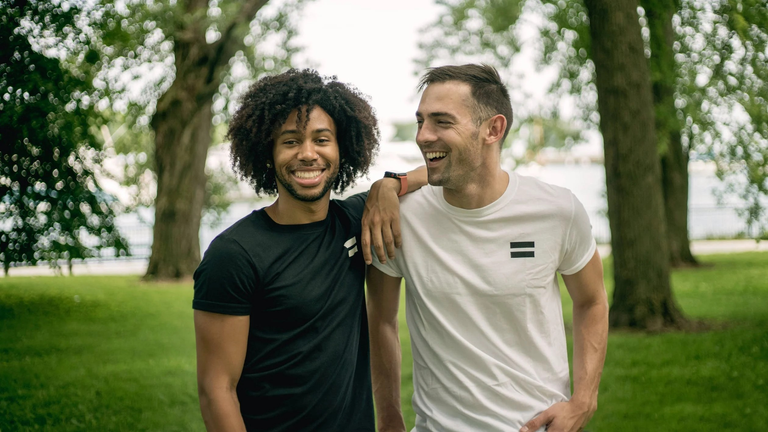 Fuente
Cuando sus amigos compartieron su testimonio de lo que hicieron y la posición, él estaba muy feliz, y luego la oposición se iba a cerrar en los próximos dos días, por lo que empujó hacia adelante para asegurarse de que obtuvo más gustos. Para abreviar, su amigo ganó la oposición, y le concedieron la recompensa de 2 millones de nairas que le habían prometido antes de la oposición. Así fue como se animó económicamente y empezó a conseguir contratos de patrocinio gracias a este breve vídeo.
Después de todo esto, que sus amigos han hecho por él, nunca lo descuidaron, nunca lo dejaron solo para enfrentar los desafíos de convertirse él mismo en una estrella, sino que estuvieron a su lado hasta el último minuto, pero en algún momento lo nuevo comenzó a tambalearse y despidió a sus amigos, pensando que conseguiría gente mejor que ellos. Después de darle el dinero, pensó que casi había acabado, porque las personas a las que llamaba sus nuevos amigos sólo estaban allí para gastarse su dinero.
Se arruinó y entonces esa carta le hizo darse cuenta de lo que ha hecho haciéndole saber que los verdaderos amigos son muy escasos, y si alguna vez consigues uno que te apoye mucho en lo que sea que estés haciendo y siempre te motive a sacar lo mejor de ti, sólo evalúa y nunca dejes ir a esa persona porque si realmente se va, tal vez nunca vuelvas a encontrar a alguien como ella. Los buenos amigos son como un tesoro; aprende a conservarlos bien
---
---