The Sports Nerds 06/05/2022

Tonight was mostly about the NHL Playoffs. we were joined again by NHL Expert Ron Gallo to talk about the Eastern and Western Conference Finals. we had a great discussion and "smack talk" both about present and past playoff teams, so it was a lot of fun and laughs. Enjoy!!
Join me and my cohosts @jongolson, @scubatexan, and Eliot "Big E" Lomba each and every Sunday night at 7:30 PM Eastern time for The Sports Nerds! 90 minutes of sports talk, trash talk, and laughs as we discuss the week in sports.
https://www.vimm.tv/c/the-sports-nerd
https://www.facebook.com/groups/1839617396217126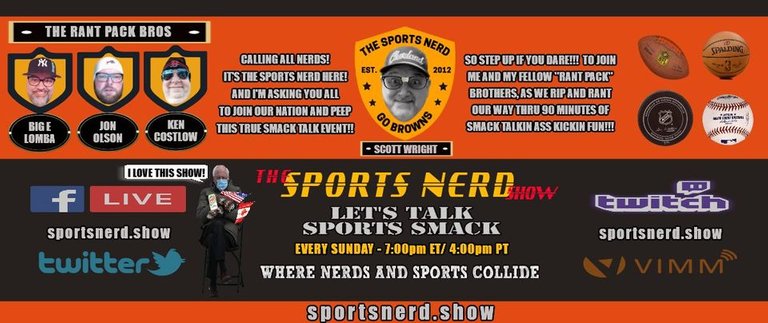 ---
---