The Sports Nerds LIVE!!!
Tonight was all about the NFL... Preseason is upon us and there is a lot to discuss. Russell Wilson in Denver, The AFC West in general, and who will win that division. Enjoy as we bring you week one of preseason action!!!
Join me and my cohosts @jongolson, @scubatexan, and Eliot "Big E" Lomba each and every Sunday night at 7:30 PM Eastern time for The Sports Nerds! 90 minutes of sports talk, trash talk, and laughs as we discuss the week in sports.
https://www.vimm.tv/c/the-sports-nerd
https://www.facebook.com/groups/1839617396217126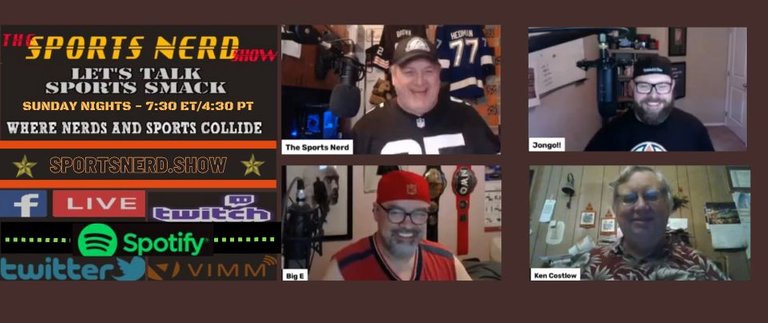 ---
---