hive.pizza | Witness Updates, Development, Marketing & more!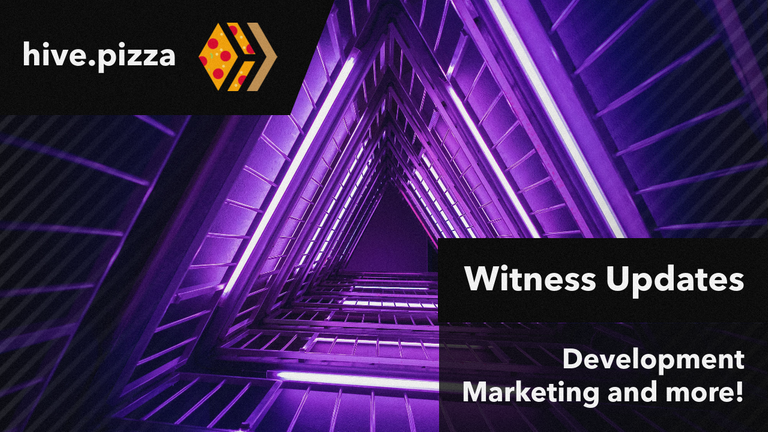 Witness Update
Rank: 63/60
Our goal of top 50 HIVE witness is becoming more and more real every week! Please consider casting a vote for the @pizza.witness Witness account! We are working extremely hard to bring more users to HIVE, create more tools and value propositions for HIVE, and to create genuine community based on engagement and that acts as a bridge for users to the various aspects of the HIVE ecosystem!

SPKCC Network Monitor Tool
For those of you as excited as we are about the SPKCC network launch we have created a special tool to assist you in monitoring network and node information.
Special shoutout to @hivetrending for all of the work that went into this!
You can check out the tool here:
https://hiveuprss.github.io/spkccmonitor/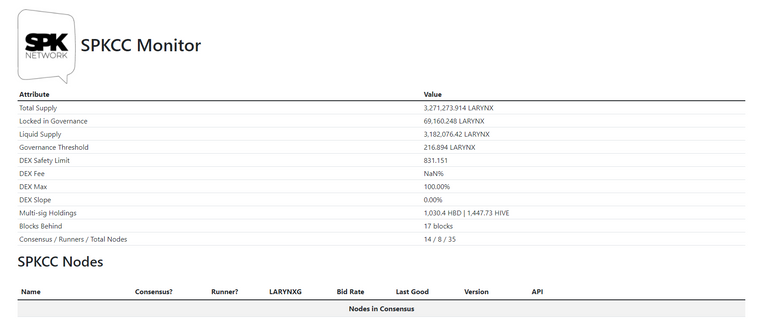 Twitch Bot
I stream semi-regularly on Twitch with the PIZZA community and realized that we did not have a way to extend our Engage2Earn program from HIVE to the streaming service. So we built one!
We've created a new Twitch Bot that will allow us to extend our Engage2Earn program from HIVE and our Discord community to Twitch! When I go live, you can now enjoy some of the awesome engagement rewards you would normally qualify for on HIVE or in the community! How awesome is that? Simply use the !pizza command in my chat channel when I am live to get started!
Alongside this awesome new feature we've also adjusted it to allow for better stat monitoring of our strategic partners that may reside on Twitch to let us know who really getting involved and who may not be to better help us decide whether to renew contracts or not.
This is just the beginning our development over in the Twitch-world!


Development on unnamed projects
There is an ongoing joke that I suck at FOMO and am too humble about the projects we're working on. Guys, work on (bleep) and (bleep) is going pretty well. More artwork for (bleep) will be done this week which I'm pretty excited about as we get closer to revealing some of that. We're also working on a tool for (bleep) which is currently in the closed-alpha phase. Our partnership for whom we're creating this tool for has already checked it out and is very excited as well!

I bet you guys hate me by now :P I really can't begin to explain all of the work that is going into PIZZA in the background. All of those bleeps really do mean something. As they get close to finalization we will start talking a bit more about them! PIZZA is becoming a strong utility on the second-layer!


Increased marketing
We have made additional new moves in-order to further bring more users to HIVE through strategic partnerships, sponsorships, and advertising channels. PIZZA strives to be a core onboarding community for HIVE where off-chain users can easily find interests that bridge them to the blockchain. While some of these efforts may take a bit longer to mature, we are already seeing some of the immediate effects over in the PIZZA community! We have every intention of ramping these efforts up over the next few months and helping more and more people find HIVE through PIZZA.
Website Ads
PIZZA offers advertising opportunities through our website at https://hive.pizza for HIVE-based projects trying to increase their reach and visibility. While many websites offer expensive daily plans, PIZZA offers 6-month placements at industry competitive (we rob the competition) rates. These opportunities help generate more rewards for our community and more power for our burn program while at the same time helping our partners!

We've recently added additional branding or advertising for these strategic partners throughout our website:

BANG! Defense - Game Partner
Wrestling Organization Online - Game Partner
1UP-CARTEL - Strategic Partner



We are wrapping up another advertising deal and have just a few slots remaining for this cycle. Please contact me in our Discord server if you are interested in advertising your project through PIZZA!
Food & Gardening Community Interests
PIZZA has built out a system based around 'interests' that helps our community members find like-minded people to create dialogue with!
We've recently added some new community interest sections for those who love to talk about food and those who have a bit of a green thumb!
For the bloggers out there, these are a great place to learn, discuss, and generate ideas for posts on-chain! Come and join us!
Misc
We wanted to send a special shoutout to @wrestorgonline who recently launched their game pack pre-sale and almost instantly sold out! Wrestling Organization Online (WOO) sold out in just over 4 hours! Congratulations! We're stoked that the PIZZA crew could be there for the ride and we're extremely excited to work together in the future!


Those of you who use the TipCC bot in our Discord community may have noticed that functionality for most not-main-network tokens have been removed. PIZZA is very proud of the safe environment we have built here in the midst of thousands of scams and rugs that are going on in the world. In efforts to keep our community free from users using tipcc to market their scam tokens as well as creating more value propositions for our community through partnership, we have removed most token functionality in the Discord community with the exception of main network tokens and tokens we are partnered with. I'm sure I missed a few main network tokens.
Feel free to DM me with partnership details if you would like your token to be available in the PIZZA community and you are also partnered with TipCC.

EARN PASSIVELY BY DELEGATING TO PIZZA
Consider helping our onboarding and curation initiatives by delegating your HP to our @hive.pizza curation account. Not only does it help our project grow, but you will farm your share of the daily $PIZZA delegation rewards pool! Delegation rewards are paid out in liquid form to your wallet each day.



We're almost 4,000 members strong
Are you a part of the Pizza Guild yet?
Join the
Pizza Guild Discord Server
Visit the
Pizza Guild Website

Join our curation trail here
Vote for us as Hive-Engine witness here


Vote for us as HIVE WITNESS HERE
---
---