hive.pizza | Witness Updates, node updates, games, & more!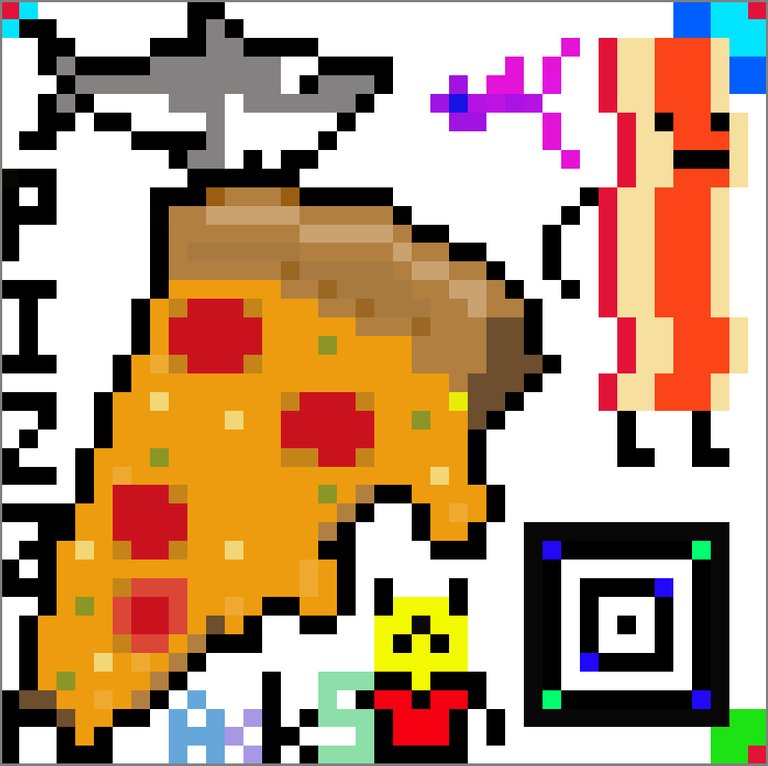 Hello HIVE!
We hope everyone is having / had a wonderful weekend and that you were able to find some time to kick your feet up! We have been very busy over in the PIZZA community doing the things we do to help promote and build value for this awesome chain! PIZZA is a community project that aims to onboard and support the blockchain and ecosystem through our community, programs, and tools that we create right here at HIVE!
Here are some of the latest happenings:
Witness Update

Rank: 55/54
We are truly humbled by the confidence the community has in what we're doing here at HIVE. We are getting so close to our goal of top 50 Witness and we could not do it without each and every one of you guys. Thank you so much! You drive us to do what we do!
SPK Network & LARYNX Node
The SPK network upgrade is live, you can now Power Up LARYNX and Delegate LARYNXPower to nodes. Thank you for those who decide to delegate to pizza.spk. We very much appreciate your support!
The PIZZA community has been busy building tools and supporting this launch. For a full breakdown of our recent launch and WHY you should consider delegating to the @pizza.spk node check out @hivetrending's (who is almost an amaaaazing node operator) post here:
https://peakd.com/hive-167922/@hivetrending/spk-token-launch-and-call-to-action-delegate-to-pizza-spk
Quick guide on how to do delegate to the pizza node:
Log in to https://vue.dlux.io/me#wallet/
Go to Wallet, change tab to SPK
Chose Power Up in the submenu.
Wait a minute for the action to go through.
After LARYNXPower balance updates, click Delegate.
Choose pizza.spk in the list
Burning Za Snapshot
Congrats to everyone who managed to conquer and maintain a pixel before the Burning Za snapshot!
Burning Za is a PIZZA-crafted paint game where players work together or individually. There are no rules and everyone can play however they wish! Some work together to create epic pieces of art, some advertise their interest, and some like to troll! What will the next NFT mint turn out to be? YOU can influence the outcome! You can find and play the game at https://arcade.hive.pizza!
The top 3 pixel owners at the time of each monthly snapshot receive the limited edition NFT mint for free.
Everyone who still owns at least one pixel on the board at the time of snapshot will be named in the NFT description!
Here are your top three players for the month:
@anikekirsten 530
@dkid14 176
@bacon-dub 160
Epic job guys! Your free edition has been sent to you and the remaining limited QTY prints have been listed at the price of 8 HIVE each for those who want to own a piece of PIZZA history!
Check it out and purchase here:
https://nftshowroom.com/hive.pizza/art/hive.pizza_burning-za-collectibles_pizza-brunch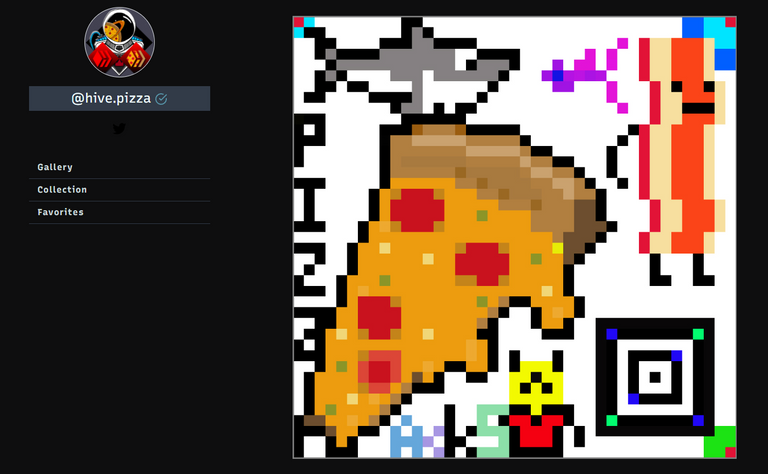 The board has been wiped! Good luck this month everyone!
RUST Game Server Updates
To support our mission of introducing more users to HIVE, the PIZZA community operates video game servers as a natural onboarding bridge for gamers. We are currently actively developing a RUST server and have added some new features as we continue to improve quality of life and narrow-in on the best set of server rules that will promote growth + community. Finding a balance can be tricky but we very optimistic!
Added new challenge events that pop up randomly. These can be very challenging for new players.
Added RUST webhooks for Discord. These include login and death messages!
Added more skins to skinbox (thank you Huzzah). We now have dozens (if not hundreds, I lost count) of new skins available thanks to @huzzah!
Added some tool tips that will rotate out at the bottom of the screen to help remind you of some of our server features.
Added some new event items that occur during the Bradley encounter at the launch site. This is a challenging event for veterans.
Added DeathLogs that will now show how players are killed. Enjoy making fun one one another!
For the artists out there, we have an in-game sign contest coming up next weekend! We have some webhooks setup to stream the signs into our Discord community as well! Here is an epic creation by @candnpg.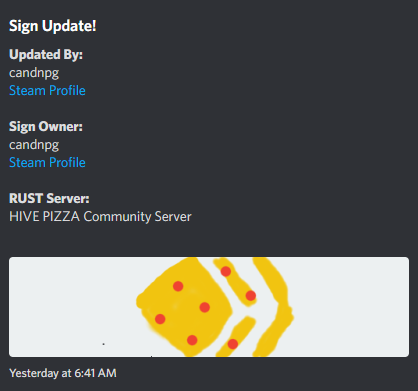 If you're interested in playing but have questions, please feel free to join the PIZZA Discord server!
You can also join by logging into RUST and hitting F1 to bring up the console. Type: connect rust.hive.pizza:28015 and hit enter or just search for HIVE PIZZA
Community Updates
A special shoutout to @hivetrending and @traciyork for putting on a spectacular HiveChat hosted by the PIZZA community! You can read the entirety of the conversation over on our Twitter page at https://twitter.com/pizzaonhive

There have been some changes happening in the Discord server throughout the past few weeks as we re-structure some things. Some of it may seem odd as we transition. Once we're fully finished we'll post an explainer for anything that may not be self-explanatory!

PIZZA Power-Up Day is here! PPUD comes each month on the 14th (we start on the 13th for some due to UTC time zone. For example, it runs from 5:00pm PST on the 13th through 5:00pm PST on the 14th) of each month! We will be celebrating all Power-Ups and every who power up at least 300 PIZZA tokens will earn a commemorative collective NFT that can only be obtained once through PPUD! ⚡

All 🎁|official-giveaways were posted this week with 0 engagement requirements due to my craaaazy schedule this week and will end at 11:59pm PST! Make sure you join in if you have not already!

DELEGATE HP TO HIVE.PIZZA
Consider helping our onboarding and curation initiatives by delegating your HP to our @hive.pizza curation account. Not only does it help our project grow, but you will farm your share of the daily $PIZZA delegation rewards pool! Delegation rewards are sent out in liquid form to your wallet each day.



We're almost 5,000 members strong
Are you a part of the Pizza Guild yet?
Join the
Pizza Guild Discord Server
Visit the
Pizza Guild Website

Join our curation trail here
Vote for us as Hive-Engine witness here


Vote for us as HIVE WITNESS HERE
---
---