RE: What is your most valuable NFT?
You are viewing a single comment's thread:
Well, the only gold foil legendary I've ever opened would be my most expensive NFT: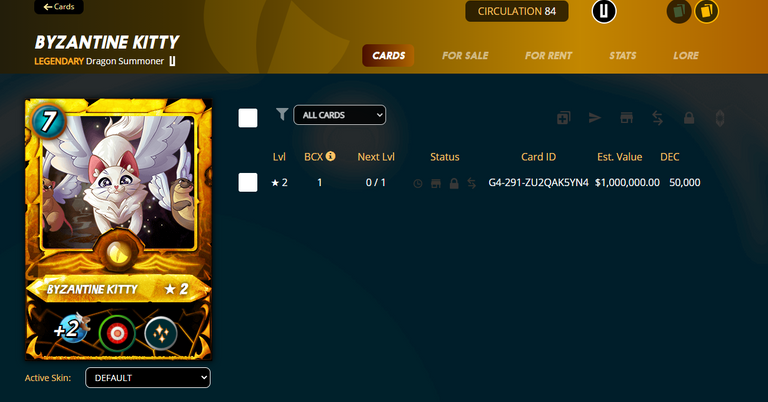 The crazy estimated value is just because there's only one for sale, and someone put a high price tag on it. Still, it's got to be worth a few thousand dollars easily.
---
---