RE: Saturday Savers Club with @sally-saver | Year 3 | Week 37 - Saturday 16 September 2023 | Win EDS for Comments
You are viewing a single comment's thread:
My new thing I am doing is I have gotten into the DRIP token and been compounding the small bits of DRIP I get daily.
Bit of a look into the progress so far, taken from my spreadsheet is shown below.. Started with 20 initially and managed to do a few buys to increase my daily amount and the daily bits of swap.hive I get too.
I don't have a set amount to reach by the end of the year as I plan to buy more, I will say about 150 for now and see how I go and if I will increase that (most likely). This is what I am expected to have with daily compounding and not buying more by the end of the year: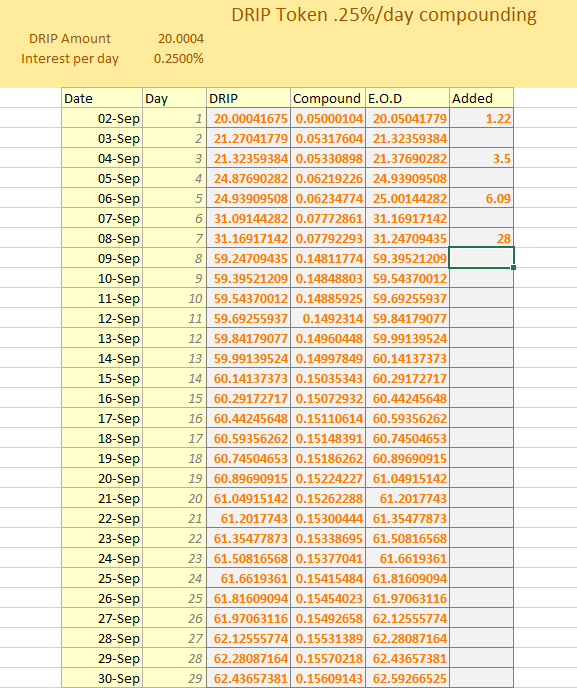 ---
---