Another dip? Another opportunity? Plus, My profit report!
Hives,
We are in the last turbulence of this year. Bitcoin has touched its support of $47000 and held it for the past 24 hours. It signifies that this support is pretty solid. In my previous post, I wrote on the last dip of bitcoin and how we can make a profit out of it. So as I am writing, I know most readers want to ask how much profit I gained since the last dip, a week ago? I will answer this question at the end of this blog, along with the screenshot of PNL analysis from Binance. Before that, let's talk about the current scenario of bitcoin.
Disclaimer
The analysis given here is for knowledge purposes only. I never say to make your financial decisions based on my reports. Use this report for better understanding and input to make your next moves in the market.
1. Frequent Dips
For the past two months, bitcoin has faced frequent dips and ups. The good thing is that it holds in between its recent support at $47000 and resistance at $51000. However, there can be a slight chance of falling more. But with these continuous dips, I can say that the bitcoin market is validating the trend for further ups. Bears and bulls both seem to be exhausted for a moment and awaiting a solid signal to carry this trend. In the below image, you can see that this year was the year of bulls.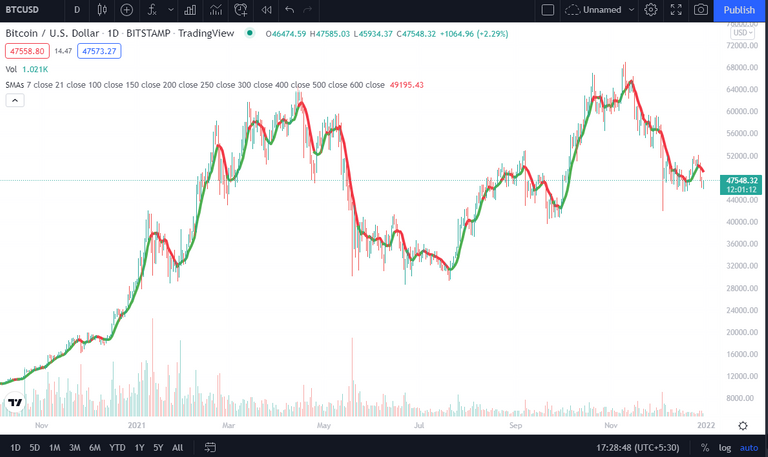 2. How it's similar this time?
For the past few weeks again, a channel frame seems to be formed where the price moves between $47000-51000 mark. Now the only thing is to see on what side it will rally. The support level is holding pretty good, and bears cannot make the downward move any further. If you see this chart below, you will feel optimistic about the price movements. The last bearish trend shows that the price of bitcoin consolidated in a frame for a few months.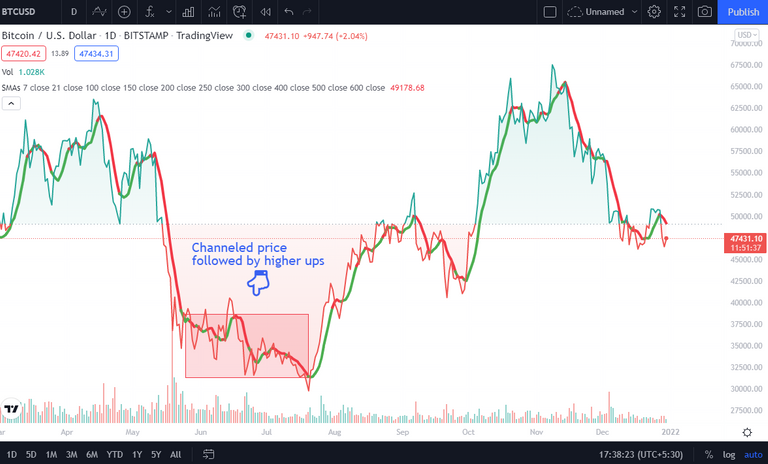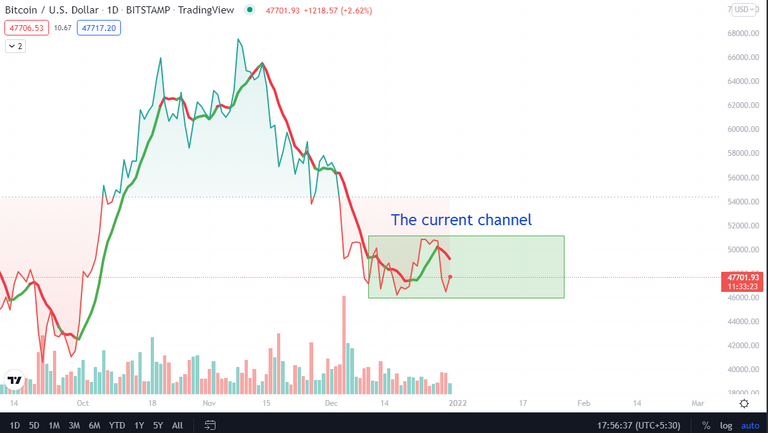 3. Point of concern - Volumes
If you compare the volume of the last dip with the current drop, you may be feeling a little concerned. The positive thing is that if the volume isn't catching, the whales are holding bitcoin rather than moving it on exchanges. The sentiment of whales at the moment is HODL.

This is all on the analysis part.
Here is my PNL analysis from Binance.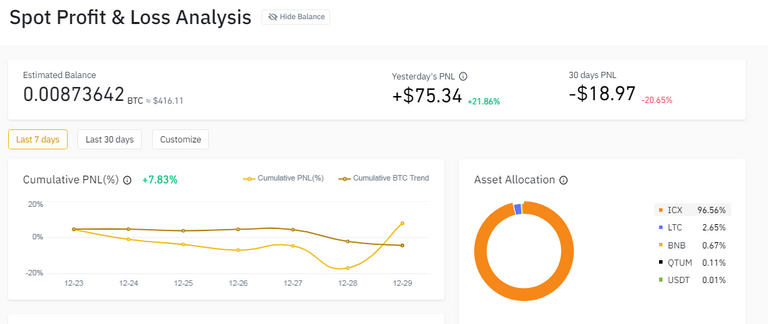 Thanks!



Posted Using LeoFinance Beta
---
---