Are cryptos retracing? Time to buy?
Hives,
The Crypto market seems to be rebounding after the Deadly December Dip. Bitcoin is facing resistance at $51,000, and other altcoins are also showing significant growth. The problem is that the market has been more volatile for the last two months than expected. So the talk of the time is that are we ready to see another pump? Are cryptos retracing towards their market highest? And What are the cryptos that have more potential than the others?
1. The dump and pump
Bitcoin tested the support at $46000 and is back at the resistance $50000 mark, which looks positive; however, the volume at this point doesn't seem to support the first half of this statement. The current volume isn't justifying the next bounce above the current resistance level of $51000. Secondly, the pattern looks like another head and shoulder where the right shoulder is about to reach its peak. A similar way was present in the first half of this year that went beyond the $40000 mark. From here, it looks like January of next year will be all about resistance, i.e. $51000 - 53000 spot.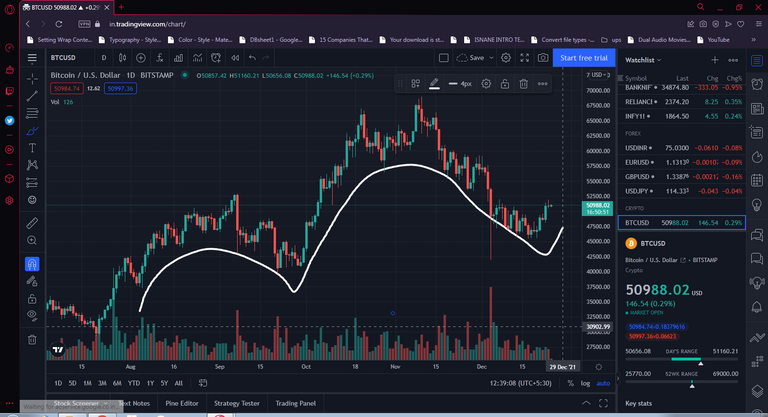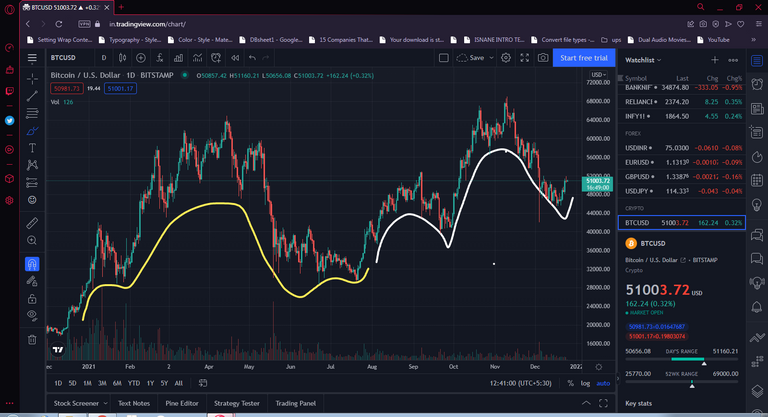 2. Altcoins recovering
Altcoins are recovering significantly and promising at least 30% profits if the orders are placed timely. Matic, Gala, Luna, AVAX, SOL, HNT, Atom show better positive feedback than the other altcoins. If you have money sitting and want to make a bet, the above coins will positively impact your portfolio. This altcoins trade are more profitable at the moment. It looks promising and good if you hold these for the first quarter of 2022. Matic is in its hiking channel, the volume is holding well, it is the go to coin for now. In next 6 months it is expected to touch $6-8 mark.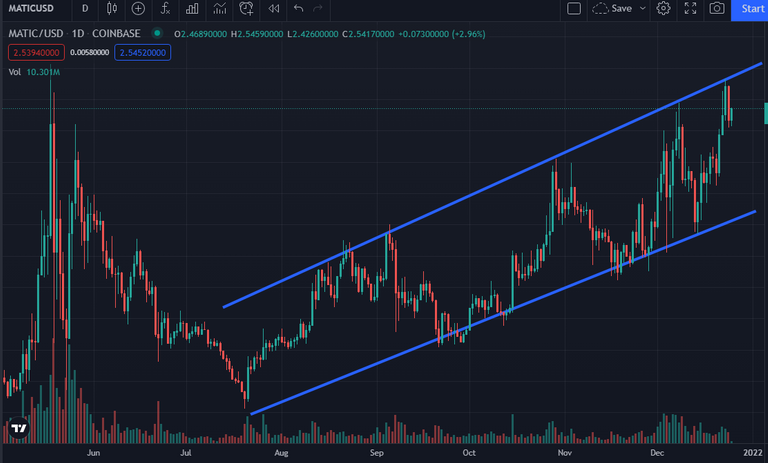 Luna
Luna is on its all time high. And below two bullish indicators show that the fuel tank is still not empty so expect a good profit!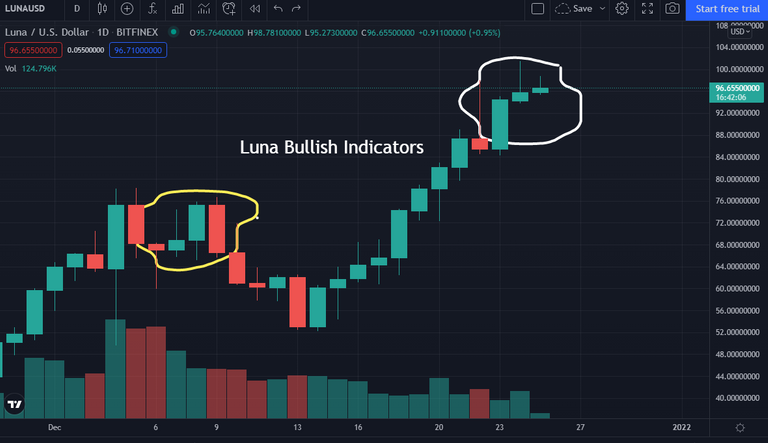 Solana
Solana tested its support level recently so the movement will be in upward direction.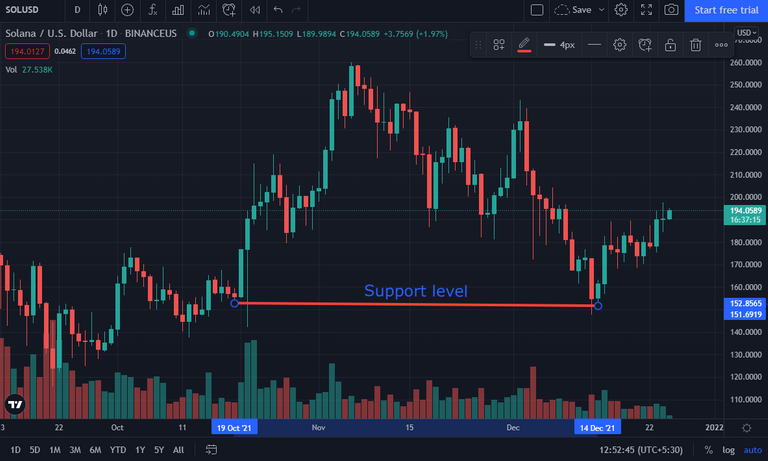 3. So Are they retracing?
After going through the charts of my coin list, the coins mentioned above are not only retracing but are approaching their highest. If you want to earn 30-40% profits, this is the right time; if nothing major dip happens, January will add more money to your portfolio. But the market is all about constant attention, this thing you must remember.
Thanks!



Posted Using LeoFinance Beta
---
---