First Experience with Trading bot! Good or Bad?
Hello Hives,
To the people who keep a constant track of my blogs, sorry for my absence, and now I want to compensate for this with the knowledge that I have gained after running the trading bot for almost a week. This last week was full of lower highs and deeper dips. I was facing troubles in handling the assets that I have and more worst is that the Indian government is on brink of regulating it so here in India the markets are having rollercoaster rides. After failing many times on picking the right coin in this chaos I ended up losing 100$ after the recent huge dips.
I accepted that I am a human and not much into trading as I am a student as well and have a hard time checking charts, progress, and getting my cryptos value in good shape.
The Background
After understanding my limitations I rushed everywhere on the internet to find a solution for managing my crypto assets. I bumped into several Trading bots but they came at a price and as my total crypto handling is not more than 250$ as I am a very small plankton in the pool yet I needed a solution. 250$ worths a lot to me considering my expenses and my current life as being a student. I searched on youtube and got some insights. After a long day search, I found an open source trading bot project and no it is not FreqTrade.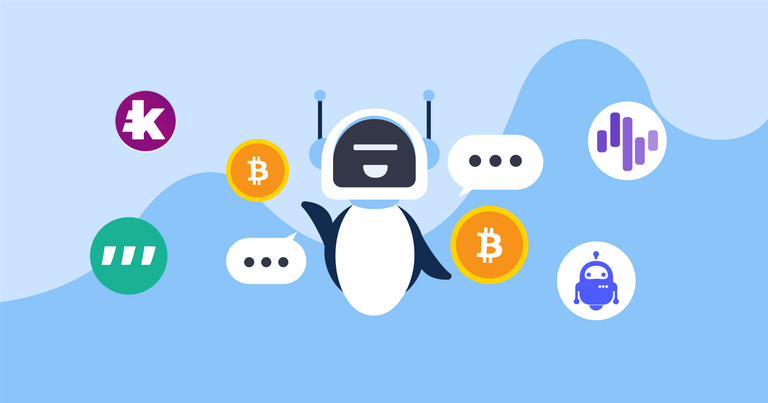 CryptoTraderX
The Trading Bot
I found one small project running on GitHub named TnTWIST Binance Trade Bot. It was easy to deploy as it uses Heroku for deployment. I set up the bot on my Heroku space and it started trading. Initially, the bot was running well, its job is to trade on Binance on behalf of me by analyzing the charts using its automation power. I used to manually operate it on Heroku like passing coin list and other parameters.
The Huge Loss
The next day I suffered a 50% loss as market dipped the last week. My coins took a nice blood bath. ( I had few plans initially to buy a tablet and a premium course but the plan now seems dead). I saw that my portfolio was sitting around 120$. I was clueless why the trading bot was unable to safeguard me by enabling a stop-loss strategy. I found that my database of all trades and their performance were stored in such a manner that Heroku use to clean it after every 24 hours. So when the market dipped, my bot was out of knowledge to make a judgment so we both together suffered failures.
The Present
I am currently running my bot on VPS and it is doing fine. Initially, I lack the knowledge of providing a proper coin list that has the potential to perform well and it cost me 60$ losses more. Now I shrank to a 50$ portfolio. After a good week of study, I am now able to pick a better coin list that has enough potential to either be stable and retain my 50$ portfolio or make me 1$ gain every day. The fault was not of bot but my timing to let it handle my portfolio. Right now even with a few dips in BTC, I am now able to sustain my portfolio with this bot. Now I don't have to put too much time into trading as the bot is doing fine and I am providing it right parameters at the right time.
My portfolio has shrunk to a level where expecting gain is not right as well.
Ahead
I am about to launch a series of blog posts containing the details of this bot and how you can run too by spending just a dollar. A perfect bot is like insurance to your assets and I am all happy to help you.
Proof of Work (To support my views. Details in coming blogs!)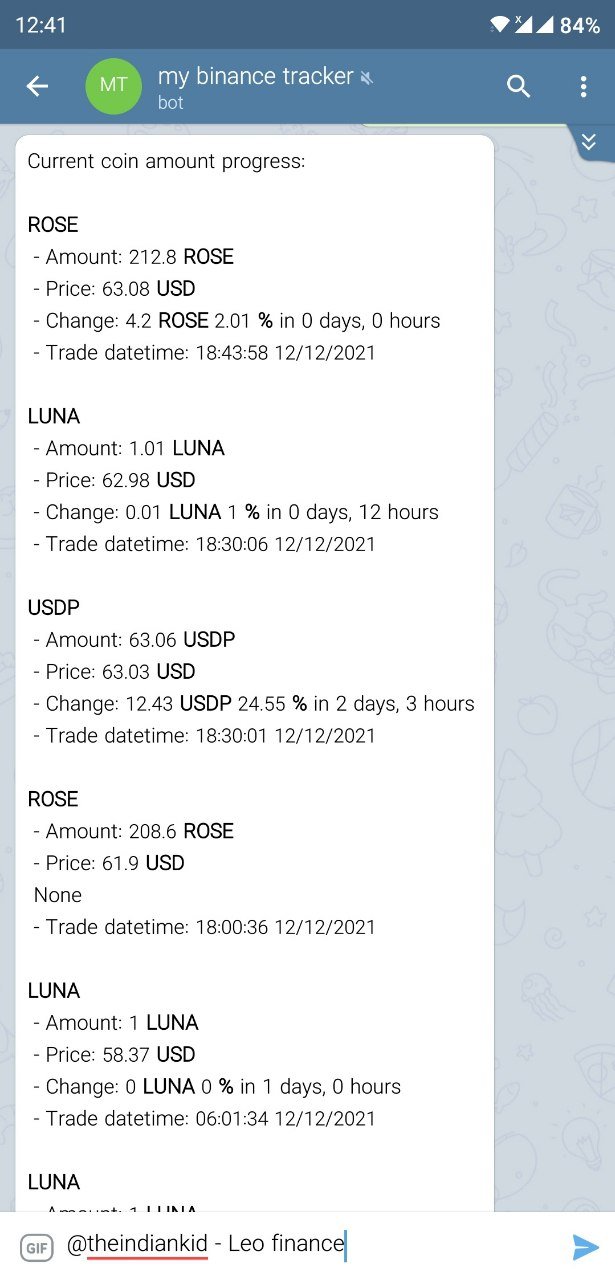 Your one upvote can help me in a lot of ways so if you enjoyed the post please do not forget to upvote it.
Thanks!

Posted Using LeoFinance Beta
---
---