Money buys time and desires
Namaskar/Hi,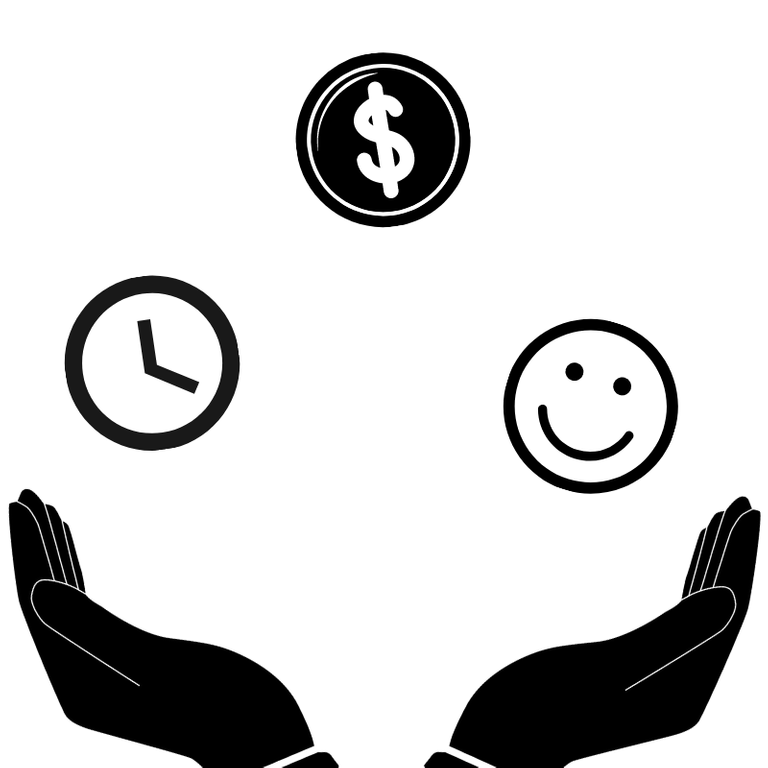 Image Source - Squarespace
Money is the most essential dear thing to humans after oxygen, food. In present context, money weighs more than shelter. A person is able to survive without shelter but cannot survive without the money. Health and wealth are the two driving force of human beings. Absence of any of these two will nullify the sense of happiness and peace. Without health, wealth is a flowing stream and without wealth, health is being burned, ignored in order to gain more wealth.
One interesting thing to note here is that in reality money is not buying you anything, it is either giving you more time than others, or giving sense of peace than others. We go to cafe, simply because at that time we can't bake or cook anything for ourself. We go to shopping centres, buy more home appliances, clothes or tools that can ease our work. But in reality it is saving you more time than others. For example you and your friend are on the way to same office. You took cab where as he is walking. In cab you can take calls, messages, you can read books, plan your day, etc. In nutshell, the cab is saving you time and energy to do more than your friend. Even if your friend is able to do same tasks on the way as you, you can think of energy level. Its obvious you will be more intact than your friend.
Similarly, when desires gets completed, we desire more. And when it is not being achieved we get a sense of being unable or incapable. Desires are infinite, we humans tends to be borderless, limitless in our approach. Our thought process are made so to break limits and not to live under limits. We are progressing because we are limitless.
And sometimes when money becomes the only valuable thing to you, you get trapped in the cycle of money and desires. Money is unlimited and so the desires. Additionally, thought process is not limited as well. So what do you think, what will be the conclusion out of this trio? Endless running, death trap or rat race?
What we can limit? How much we can limit?
Thanks
Special thanks to Neoxian.city, Mr. Dragon, @bala41288 and @bhattg bhai for welcoming me to this city!




Posted using Neoxian City
---
---