Next GameFI Coin to watch on - Let me take you to the moon #1
Hives,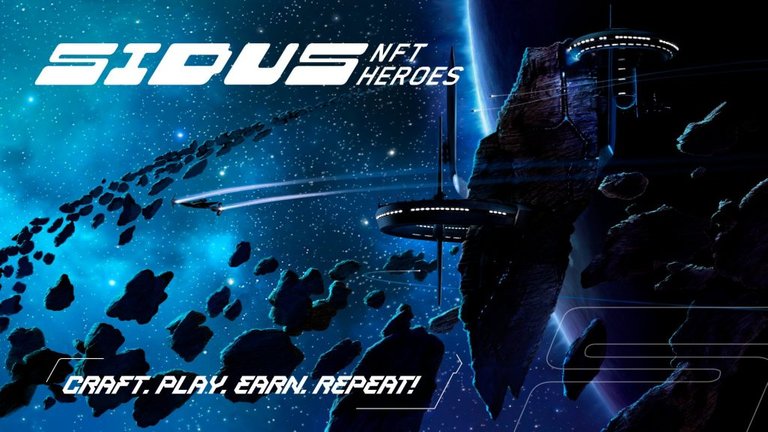 The cryptos market is retracing, and the bitcoin is moving in a channel that signifies an excellent opportunity to invest. Now the problem is in which project should we invest? To answer this question, I am starting this series on @leofinance to update you about any potential opportunity that can earn you at least 5x or 10x profit. But here, we have distinct roles to play. I will play the part where I will tell you all the necessary information to start your thinking on this coin. And you have to decide whether to buy it or leave it.
Disclaimer
I am a minnow crypto trader with a portfolio of $400. I carry all the experiments on this portfolio only, so don't expect any vast gains on my side. I am looking to increase my portfolio, but it will take some time. By the time you should take this blog as a part of learning. You can sure invest, but that will be your part to decide. So it is more than knowledge and more diminutive than financial advice.
This project has lately caught my attention. It's okay if you have not heard of this project, as it will become a major one sooner. The reason it will be significant is that first, it is now seeing its limelight; second, it's being talked about a lot on youtube (Exposure), third a strong team, fourth it combines the new trends like WEB 3, NFTs, and the last to me the project seems quite polished and transparent.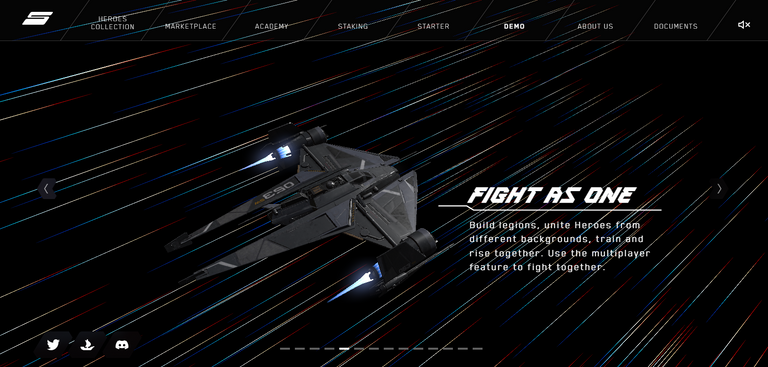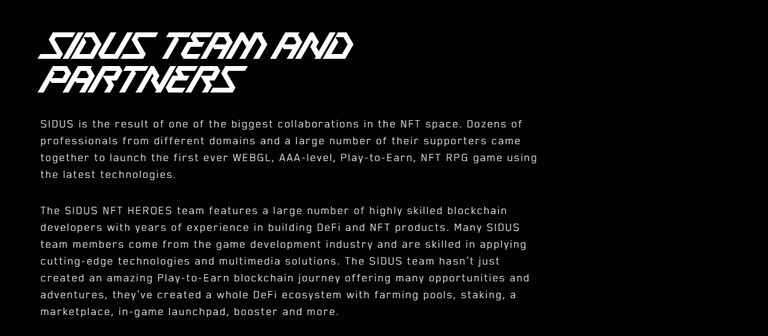 We see many projects based on WEB 3 or NFTs are exploding. Ubisoft is deploying NFTs; EA is in talk. I can list many major gaming companies falling to WEB 3 or NFTs concept lately. But when you see in the crypto world, the new launches are completely in theories except for a few outstanding ones like Axie, GALA, SAND, Splinterlands, etc. The new launches are yet to put their foot on the ground, and this is how SIDUS heroes is a different project.
The pre-alpha version is ready to test here SIDUS Heroes Demo
The beta will go public in late January. NFTs will also go live around the 8th of January. The project looks solid to me, and the roadmap is pretty well. I can say a lot more good about this project, but if you try their demo on the above link, you will also feel optimistic about this project like me.


So am I Investing?
At the moment, I have already invested my money in trade bots and a few other projects as well. But If I quickly make $100 at this moment, I will indeed swap it with SIDUS tokens on uni swap. You can sure help me in achieving this by dropping upvotes below. Next month, I want to invest $200 more in such new launches. Fingers crossed for more upvotes!

(Unsupported https://sidusheroes.com/video/sidus-trailer.mp4)


---
---